WAITING FOR TOMMY: TED ADAMS

By Richard Johnston
RICH: Would you say there's such a thing as an IDW art style? While there is naturally a wide variety of work at IDW, is there a preponderance of Bill Sienciwicz/Ashley Wood/Ben Templesmith style art doing the rounds?
TED: Ash and Ben are some of our favorite artists and both guys know that they have a completely open door at IDW. We wouldn't be publishing comics if it wasn't for Ash, Ben, and Steve Niles. We will publish anything any of those guys bring us.
But with that said, I don't think there's really an IDW art style. We do publish a lot of non-traditional comic art but for some of our licensed books (like CSI and The Shield) we do very traditional looking American comics. It's a combination of making sure the art fits the project and that the artist does work that we like.
RICH: But it the project suits people standing in shadows in the rain, does that help its chances at IDW at all?
TED: Are the people standing in the shadows vampires? If so, it's a sure thing at IDW.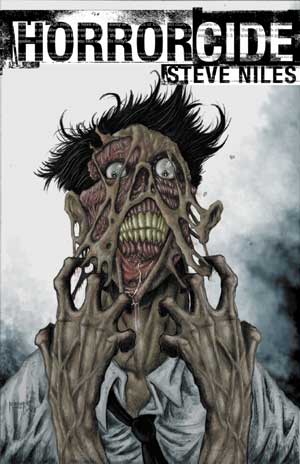 RICH: Okay, okay, time to rewrite my pitch. It was about Japanese schoolgirls standing in shadows in the rain. But they can be vampires as well. Possibly cyborgs too. In for a penny. HAPPY VAMPIRE ROBOT LOVE. On your desk tomorrow morning okay with you?
TED: Get Ash or Ben to draw it and we're good to go.
RICH: Ash? Ben? You can contact me at richjohnston@gmail.com - we've got something to talk about. Right, IDW seems to be positioned in a multi-media position unlike no other. Everything you seem to publish, if not already a TV show or film, could be turned into one fairly easily. Is that deliberate? Does something that could be easily translated across media make for an easy sell to a reader, as much as it would to a film executive?
TED: I have a good eye for talent and pitches. That's obvious, right? I just gave you the greenlight for Happy Vampire Robot Love. We see a lot of material and, obviously, only do a small number of projects. I'm a lousy day-to-day editor but I have a good sense of what projects have a good hook. We have interest from Hollywood folks for literally everything we've published. It wasn't deliberate when we first started publishing but it has had an extremely positive effect on our cash flow and, like our creative service business, makes it easier for me to take a risk on new projects.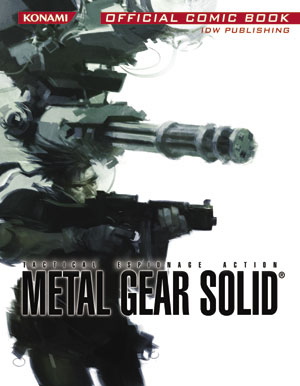 RICH: Could you ever see IDW becoming an R&D business for a studio, in the way DC often is for Warner Brothers and Marvel, well, Marvel is for anyone with a dollar to spare?
TED: Absolutely. We would be a terrific asset for a Hollywood studio or video game publisher that's looking for a way to increase its ability to create intellectual property.
RICH: Ever consider putting IDW on eBay? How would you list it?
TED: I quit eBay a long time ago. You can find some cool stuff there but that place is like steeping into a looney bin.
RICH: Here's a few licenses to throw your way. Which would you pursue, and why or why not? And don't give me any of your 'if there was a good proposal, we'd consider it' nonsense, I want gut reaction! The A-Team?
TED: Not for us. I loved the show when I was a kid. I think Top Cow has the rights?
RICH: I pity the fool who sits on those rights! Care Bears (I hear David Hine wishes to return to this one)
TED: Not for us. No interest in licenses aimed at kids.
Pages: 1 | 2 | 3 | 4 Continued Here...