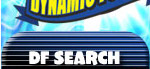 WARLOCK: REBIRTH #1 SIGNED BY RON MARZ
UPC: 725130329837
Following the hit series SILVER SURFER: REBIRTH, Ron Marz and Ron Lim will reunite on for another galaxy-spanning limited series, WARLOCK: REBIRTH! The two superstar comics creators, known for shaping the cosmic corner of the Marvel Universe as we know it, will revisit the thrilling saga of Adam Warlock. The ever-fascinating and mega-powerful super hero is set have all comic fans talking in 2023, and this new series will be a must-have for fans and a perfect entry point into the character's rich history for newcomers. Set in the character's early days, this pivotal chapter will explore Adam Warlock's origin in astounding new ways and introduce a new character that will forever impact his legacy! Adam Warlock was created to be the perfect human specimen. Since then, Adam has gone on to be a cosmic savior, defending the galaxy from the likes of Thanos, the Universal Church of Truth and the Magus. But what will happen when the next evolution of Warlock emerges? Someone who is stronger, faster and smarter than Adam?

MISS FURY: JOY DIVISION MARIA LAURA SANAPO COVER EDITION TRADE PAPERBACK ORIGINAL GRAPHIC NOVEL
Rating: Mature
Writer: Billy Tucci
Artist: Maria Laura Sanapo, Edu Menna, and Billy Tucci
Genre: Action Adventure
Publication Date: April, 2023
Format: TPB
Page Count: 632
On Sale Date: 4/5/2023
In Miss Fury: Joy Division, writer Billy Tucci, along with artists Maria Laura Sanapo and Edu Menna, delves into the eponymous deep dark secret of the Nazi regime during the Second World War. Through the 1940s, several Nazi concentration camps featured brothels wherein Jewish women were forced to work as prostitutes for soldiers. This rarely discussed, dark tragedy of history remains starkly relevant today. Now, Miss Fury and her team of Black Furies have discovered this cruel phenomenon - and they're going to kick some Nazi ass, in an all-female style mission of revenge. The original graphic novel includes a chapter illustrated by Billy Tucci and fits perfectly into a continuity gap in the original storylines of Miss Fury, taking place in the summer of 1944. Miss Fury - real name Marla Drake - dates back to 1941 and holds the esteemed distinction of being the first female hero created by a woman in the medium. Writer and artist June Tarpe Mills chronicled the tales of the original Cat Woman for a full decade in newspaper strips, with the character also licensed at the time for a Marvel comic book. Mills and her heroine were more ahead of their time than even their notable first indicates. Mills dropped her first name when signing the strip to disguise her gender. When Marla was depicted wearing a bikini in a 1947 strip, 37 papers dropped the feature in protest.
ISBN-13: 978-1-5241-2198-3

BOGLINS TRADING CARDS - BOX
Rating: All Ages
UPC: C725130323057
Writer: Tim Clarke
Genre: Trade cards
Publication Date: February 2023
Format: Comic Book
Page Count: 32
On Sale Date: 2/1/23

THE FIRST-EVER BOGLINS TRADING CARD SET IS HERE!
CELEBRATING THE 35TH ANNIVERSARY OF BOGLINS!
The first Boglins trading card set ever! Celebrating the 35th Anniversary of these ground-breaking toys, this all-new trading card set features art and photography of everyone's favorite swamp creatures!
Each Box contains 24 packs (includes one of six Special Incentive Cards plus one sketch card as Box Toppers guaranteed in every box).
Every individual foil pack includes 10 collectible trading cards, with randomly packed Base Cards, Line Art Cards, Puzzle Cards, and special Foil, Vintage Paper and Signed Cards.
Additionally, every box features one of six special Box Topper Cards and full-color hand-drawn, unique Sketchcards! They're a must for every Boglins fan and collector!


Dynamic Forces & The Dynamic Forces logo ® and © Dynamic Forces, Inc.
All other books, titles, characters, character names, slogans, logos and related indicia are ™ and © their respective creators.
Privacy Policy