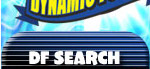 X-MEN: DAYS OF FUTURE PAST- DOOMSDAY #1 SIGNED BY MARC GUGGENHEIM
UPC: 725130333315
THE CATACLYSM THAT LEADS TO THE X-MEN'S DYSTOPIC FUTURE! Return to the future in a tale that reveals the events leading up to the timeless original DAYS OF FUTURE PAST story that's inspired spin-offs, films and more! In a world where mutants are more than simply hated and feared, but not yet SLAIN and APPREHENDED, the assassination of Senator Kelly comes to pass, bringing with it the Mutant Control Act and SENTINELS on every corner. But with mutantkind on the back foot, what lengths will KATE PRYDE, WOLVERINE, COLOSSUS, STORM, BANSHEE, ANGEL, CYCLOPS, PROFESSOR X and the rest of the X-MEN go to in order to find some way to survive? And what scheme of MAGNETO will bring about their ultimate DOOMSDAY? Witness the thirty-year descent into the dystopic future, replete with the previously untold deaths of key mutant characters, as we flesh out one of the most celebrated X-MEN timelines in its own series for the first time!

WHITE SAND HARDCOVER OMNIBUS HARDCOVER
Cover: Nabetse Zitro
Writers: Brandon Sanderson, Rik Hoskin
Artists: Julius Gopez, Fritz Casas, Julius Ohta
Genre: Fantasy
Publication Date: August, 2023
Format: Graphic Novel HC
Page Count: 496
On Sale Date: 8/2/2023
A CRUCIAL COMPONENT OF THE SPRAWLING COSMERE UNIVERSE COMES TO GLORIOUS FOUR-COLOR LIFE! The epic tale by New York Times best-selling author Brandon Sanderson returns in an incredible deluxe anniversary omnibus edition! Celebrating five years since the title's debut, we have collected all three volumes of this seminal tale into a massive, nearly 500-page tome that tells the complete story in a single beautiful hardcover. On the planet of Taldain, the legendary Sand Masters harness arcane powers to manipulate sand in spectacular ways. But when they are slaughtered in a sinister conspiracy, the weakest of their number, Kenton, believes himself to be the only survivor. With enemies closing in on all sides, Kenton forges an unlikely partnership with Khriss - a mysterious Darksider who hides secrets of her own. Assassins are coming for them from all directions, and Kenton's only true ally is Khriss, a visitor from the other side of the planet who has an agenda of her own to pursue. Written by BRANDON SANDERSON and RIK HOSKIN and illustrated by JULIUS GOPEZ, FRITZ CASAS and JULIUS OHTA, this mesmerizing saga will captivate you with powerful characters in an uncanny world that only a master storyteller like Sanderson can deliver!
ISBN-13: 978-1-5241-2257-7

BOGLINS TRADING CARDS - BOX
Rating: All Ages
UPC: C725130323057
Writer: Tim Clarke
Genre: Trade cards
Publication Date: February 2023
Format: Comic Book
Page Count: 32
On Sale Date: 2/1/23

THE FIRST-EVER BOGLINS TRADING CARD SET IS HERE!
CELEBRATING THE 35TH ANNIVERSARY OF BOGLINS!
The first Boglins trading card set ever! Celebrating the 35th Anniversary of these ground-breaking toys, this all-new trading card set features art and photography of everyone's favorite swamp creatures!
Each Box contains 24 packs (includes one of six Special Incentive Cards plus one sketch card as Box Toppers guaranteed in every box).
Every individual foil pack includes 10 collectible trading cards, with randomly packed Base Cards, Line Art Cards, Puzzle Cards, and special Foil, Vintage Paper and Signed Cards.
Additionally, every box features one of six special Box Topper Cards and full-color hand-drawn, unique Sketchcards! They're a must for every Boglins fan and collector!


Dynamic Forces & The Dynamic Forces logo ® and © Dynamic Forces, Inc.
All other books, titles, characters, character names, slogans, logos and related indicia are ™ and © their respective creators.
Privacy Policy