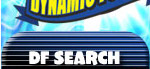 FALLOUT ULTRA-PREMIUM SKETCH CARDS
Rating: Teen +
Art: Various
Genre: Collectible
Publication Date: April 2021
UPC: 725130305183
ON SALE DATE: 4/28/2021
Fallout, the worldwide best-selling phenomenon post-apocalyptic action role-playing game series is presented in a special Dynamite series of one-of-a-kind hand-drawn original art signed sketch cards! Fallout fans can continue to collect sketch cards representing their favorite weapons, gear, characters, and much more from this comprehensive collection of original custom art!
Every signed card features a color ink or ultra-rare, gold ink signature and is individually packaged in a special Fallout envelope!
Sketch Card artists include; Aaron Swafford, Adam Worton, Alex Mines, Allen Douglas, Andy Bohn, Anthony Richichi, April Reyna, Barry Renshaw, Benjamin Lombart, Bianca Thompson, Bill Maus, Bobby Blakey, Brad Hudson, Brent Scotchmer, Chad Scheres, Charles Drake, Dan Curto, Daniel Gorman, Don Kunkel, Edward Santia, Elias Melendes, Fernando Jimenez, J Hammond, Jason Mooers, Jeff Meuth, Jeffrey C. Benitez, Jim Mehsling, Joe DelBeato, John Martin, Jon Mangini, Jonathan Williams, Kallan Archer, Karl Jones, Ken Haeser, Kevin B. Cleveland, Laura Atkinson, Limuel Pinzon, Lam-Nation, Mariano Nicieza, Marcia Dye, Matt Buttich, Matt Stewart, Mick Beyers, Mikey Chiume Jr., Miranda Gainey, Mitch Ballard, Monty Anderson, Nathan Kennett, Norvien Basio, Nosrettep, Patrick Davis, Rich Molinelli, Robert Stewart, Roberto Duque, Roger Martinez, Rusty Gilligan, Sarah Jordan, Scott Harrell, Tim Dowler, Toni Barber, Vanessa Solis, Chenduz, Will Torres, William Zorn, Wilson Ramos, XinJix and many, many more!

VAMPIRELLA GICLEE BY DAVE STEVENS
Rating: Teen +
Art: Dave Stevens
Genre: High-End Art Print
Publication Date: January 2019
UPC: 725130273611
ON SALE DATE: January 2019
Giclees are highest-end reproductions that capture every detail of the original humanly, mechanically, or technically possible. The resulting print has no perceptible dot pattern, an endless array of richly-saturated color, and every nuance of the original image. The latest inks offer a 70-year light-fastness and UV-resistance under museum archival conditions. Beyond this description, a Giclee print simply must be seen to be fully appreciated. Printed on canvas, stretched, then framed, these high-end Canvas Giclees are the ultimate tribute to this famous moment in comic book history! There are less than a handful of these being made, so hurry now!

FALLOUT HIDDEN VAULT LIMITED-EDITION TRADING CARD BOX SET
Rating: Teen +
Art: various
Genre: Sci-fi
Publication Date: November 2020
UPC: 725130296368
ON SALE DATE: NOVEMBER 2020
This very limited-edition, numbered box set celebrates Dynamite's Fallout trading cards with a collection of rare items from BOTH series in one, complete and collectible package. Each custom designed, high-quality box contains the complete run of 144 series 1 BASE cards, 5 unopened foil packs from series 2, and two more additional items that have been created for series 2 but NEVER offered in packs (2 randomly selected Fallout series 2 sketch cards and a complete set of 7 series 2 P.E.R.K. cards). Only 600 numbered boxes will ever be produced.