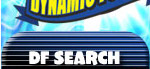 EXTREME CARNAGE ALPHA #1 SIGNED BY PHILLIP KENNEDY JOHNSON
UPC: 725130308757
Phage. Scream. Lasher. Riot. Agony. This July, the five Life Symbiotes will face their greatest challenge yet, courtesy of their big bad older brother: Carnage. The saga will kick off in EXTREME CARNAGE ALPHA #1 by Eisner-nominated writer Phillip Kennedy Johnson (Alien). The Life Foundation symbiotes have always tried to reconcile the sometimes-noble intentions of their hosts with the often-bloodthirsty impulses of the symbiotes. But the Life Foundation symbiotes aren't the only symbiotes who find themselves reinvented after KING IN BLACK and Carnage has plans for his younger siblings. FINAL COVER MAY VARY. ALLOCATIONS MAY OCCUR.

DIE!NAMITE DELUXE ULTRA-PREMIUM TRADING CARDS - INDIVIDUAL MINI-BOX FOIL PACK
Rating: N/A
Art: Various
Genre: N/A
Publication Date: July 2021
UPC: 725130308283
ON SALE DATE: 7/28/2021
DIE!NAMITE DELUXE ULTRA-PREMIUM TRADING CARD SET
A zombie plague has infected the universe, and some of the greatest heroes across time and space have banded together to stay alive and to save life itself. Vampirella! Red Sonja! John Carter! Dejah Thoris! Miss Fury! And Peter Cannon, Thunderbolt! From Barsoom to Drakulon to Hyborea to modern-day Earth, they will fight the dead to the death -- or turn undead themselves. Featuring stunning art by Lucio Parrillo, Arthur Suydam, Peach Momoko, Will Robson, Joseph Michael Linsner and more, this new trading-card set is a must-have for fans of both horror and heroes - a beautiful ballet of destruction and renewal against the ultimate foe!
This set is a collector's dream and includes an 18-card base set, PLUS Dynamite chase cards that include: 6 signed cards, 12 Line Art cards, 9-card puzzle cards, 2-box-topper special cards, and thousands of one-of-a-kind hand drawn original art signed sketch cards. Every signed card features a color ink or ultra-rare, gold ink signature! Every individual foil-pack is enhanced packaged in a colorful mini-box and includes 2 Signed Sketch Cards, 2 Base Cards, 1 Line Art Card, 1 Puzzle Card, and 1 Signed Card. Every specially designed, 4-color display case includes 12 mini-box foil packs.
Featuring art from; Lucio Parrillo, Arthur Suydam, Peach Momoko, Will Robson, Joseph Michael Linsner and many, many others.
Sketch Card artists include; Adam Talley, Amanda Rachels, Anastasia Catris, Andrew Edge, Andy Bohn, Anthony Richichi, April Reyna, Barry Renshaw, Benjamin Lombart, Bianca Thompson, Bobby Blakey, Bradley Hudson, Brent Scotchmer, Carl Kent, Charles Drake, Chris Caniano, Diablos Grande, Dan Curto, Daniel Gorman, Danielle Steely, Darren Chandler, Diego Ayala, Don Kunkel, Elias Gambit Melendes, Erica Hesse, Ernest Romero, Fernando Jimenez, Gary Edmund, Geoffrey Gwin, Gordon Purcell, Huy Truong, J Hammond, Jason Miller, Jason Mooers, Jeff Meuth, Jeffrey C. Benitez, Jerold Bahr, Joe Correa, Joe DelBeato, Joe Wigfield, John Martin, Free Isabello, Jon Mangini, Karl Jones, Ken Haeser, Kevin Meinert, Kevin Munroe, Kristin Allen, Kursat Cetiner, Kyle Williams, Limuel Pinzon, Marcia Dye, Mariano Nicieza, Mark Stroud, Matt Buttich, Matt Stewart, Michael Metlen, Michelle Rayner, Mick Beyers, Mick Trimble, Mike Lilly, Mike Munshaw, Monty Anderson, Nathan Kennett, Nick Caponi, Omar Soto, Reid Beaman, Rhiannon Owens, Rich Molinelli, Richard Johnson, Rusty Gilligan, Samantha Branch, Sanna U., Sarah Fletcher, Scott Harrel, Tim Levandoski, Tom Romano, Tony Miello, Vanessa Solis, Veronica O'Connel, Chenduz, Wilson Ramos, Zachary Woolsey, Geoff Elkins, Clinton W. Yeager and many, many more!
18 Base Cards (2 per pack)
12 Line Art Cards (1 per pack)
9 Card Art Puzzle (1 per pack)
6 Signed Cards (1 per pack)
2 Box Toppers
Thousands of Color Sketch Cards (2 per pack)
Mini-Box-Foil-Packs- 7 cards/Display Box 12 packs

VAMPIRELLA GICLEE BY DAVE STEVENS
Rating: Teen +
Art: Dave Stevens
Genre: High-End Art Print
Publication Date: January 2019
UPC: 725130273611
ON SALE DATE: January 2019
Giclees are highest-end reproductions that capture every detail of the original humanly, mechanically, or technically possible. The resulting print has no perceptible dot pattern, an endless array of richly-saturated color, and every nuance of the original image. The latest inks offer a 70-year light-fastness and UV-resistance under museum archival conditions. Beyond this description, a Giclee print simply must be seen to be fully appreciated. Printed on canvas, stretched, then framed, these high-end Canvas Giclees are the ultimate tribute to this famous moment in comic book history! There are less than a handful of these being made, so hurry now!

FALLOUT HIDDEN VAULT LIMITED-EDITION TRADING CARD BOX SET
Rating: Teen +
Art: various
Genre: Sci-fi
Publication Date: November 2020
UPC: 725130296368
ON SALE DATE: NOVEMBER 2020
This very limited-edition, numbered box set celebrates Dynamite's Fallout trading cards with a collection of rare items from BOTH series in one, complete and collectible package. Each custom designed, high-quality box contains the complete run of 144 series 1 BASE cards, 5 unopened foil packs from series 2, and two more additional items that have been created for series 2 but NEVER offered in packs (2 randomly selected Fallout series 2 sketch cards and a complete set of 7 series 2 P.E.R.K. cards). Only 600 numbered boxes will ever be produced.