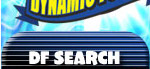 GWEN STACY #1 SIGNED BY CHRISTOS N GAGE
UPC: 725130290274
The First of Gwen Stacy's AMAZING Adventures! Gwen and Peter may not have met until AMAZING SPIDER-MAN #31, but that doesn't mean Gwen's life began on that page. Learn the never-before told origin of Gwen Stacy, top of her class, daughter of the Police Captain and, as her friend Harry Osborn calls her, The Beauty Queen of Standard High. But she's way more that you even know! Gwen's got a science brain, a nose for trouble and a no-quit attitude that always gets her in trouble. In the early Marvel Universe, that's a recipe for disaster. Don't miss Gwen, Captain Stacy, Harry and Norman Osborn, Crimemaster, Wilson Fisk, Jean DeWolff, Yuri Wantanabe and even Spider-Man! FINAL COVER MAY VARY. ALLOCATIONS MAY OCCUR.

RED SONJA: HYRKANIA'S LEGACY BOARD GAME EXPANSION
Rating: Teen +
Art: n/a
Genre: Fantasy
Dimensions: 10 x 10 x 2
Publication Date: February 2020
UPC: 725130288929
ON SALE DATE: February 2020
The land of Hyrkania is a vast place and Red Sonja has only just begun her quest. In this thrilling expansion to the original board game, players will encounter brand new regions, treasures, and characters that build upon Red Sonja's legend and create all new experiences within the Legacy game system. These are the days of high adventure! This all-new expansion to the open-world, modular quest game includes 8 new playable heroes, an all-new desert region to explore, over 40 new cards, and a bonus set of playable Legacy characters like Robin Hood, Peter Pan, and more!

VAMPIRELLA GICLEE BY DAVE STEVENS
Rating: Teen +
Art: Dave Stevens
Genre: High-End Art Print
Publication Date: January 2019
UPC: 725130273611
ON SALE DATE: January 2019
Giclees are highest-end reproductions that capture every detail of the original humanly, mechanically, or technically possible. The resulting print has no perceptible dot pattern, an endless array of richly-saturated color, and every nuance of the original image. The latest inks offer a 70-year light-fastness and UV-resistance under museum archival conditions. Beyond this description, a Giclee print simply must be seen to be fully appreciated. Printed on canvas, stretched, then framed, these high-end Canvas Giclees are the ultimate tribute to this famous moment in comic book history! There are less than a handful of these being made, so hurry now!

FALLOUT TRADING CARDS FOIL PACK - CASE
Rating: Teen +
Art: Various
Genre: Science Fiction
Publication Date: September 2018
UPC: 725130270979
ON SALE DATE: 9/19/18
First time ever in trading card form, each Case contains 12 Boxes! Journey through the expansive world of Fallout with Dynamite Entertainment's newest trading cards series! Featuring 144 unique base cards, 72 Holofoil chase cards, 10 Die-Cut chase cards and 5 Ultra-rare chase cards. Fallout fans can now collect trading cards representing their favorite weapons, gear, characters, and much more from this comprehensive collection of art and design that was taken straight from the Bethesda Game Studios archives. Learn much more about the World of Fallout with details and concept art that give collectors a deeper glimpse into the world that IGN said (we could) easily be able to spend another 100 happy hours here and still see new and exciting things.