WAITING FOR TOMMY: TED ADAMS

By Richard Johnston
Ted Adams is the President/Publisher/Thing of IDW, which stands for Idea + Design Works. Personally I'm annoyed that the plus in their title isn't reflected in their acronym. Was IDPW or even ID+W too hard for them? Clearly. There's been a long campaign for the recognition of both plus signs and ampersands in acronyms of late and I feel ashamed that IDW (how I hate to type it) is yet to recognize the shift in society towards such marginalized punctuation. Nevertheless, despite such a clear barrier for right-minded people, I agreed to interview Ted Adams for Waiting For Tommy. IDW (ugh) are behind such hits as 30 Days Of Night, Lurid, Dawn Of The Dead, Wynona Earp, 24, The Shield, CSI and similar dark, ink-splattered comics. But despite the glossy finish (although some of those pages can stick together), IDW's always reminded me of a cross between Dark Horse and Wildstorm. Turns out there's a reason for that.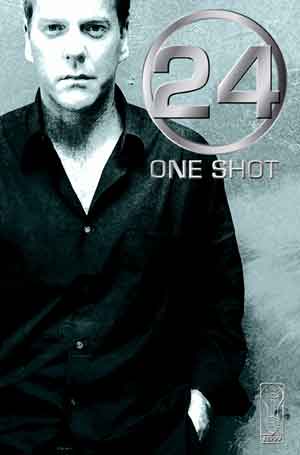 RICHARD JOHNSTON: IDW - is it the cool Dark Horse, a smattering of licenses and creator owned work, just without the Diamond Premier status? Was Dark Horse an influence at all on range the projects IDW publishes, or were there greater influences? Or are you unique, spinning in the middle of Previews? Basically, what makes your company tick - that eludes other wannabees?
TED ADAMS: I wouldn't say that Dark Horse has been an influence on us, other than I worked at Dark Horse (and Eclipse before that) and I consider both Dean Mullaney and Mike Richardson as mentors. I also worked at WildStorm for a long time and for a shorter time at Todd McFarlane Productions.
What make us tick? We get excited by great stories and art. That's what gets everyone here out of bed in the morning and is the sole reason we're publishing comics. IDW Publishing is a division of Idea and Design Works, LLC -- a company that just celebrated its fifth anniversary. Long before we published our first book, we were providing artwork and graphic design to a wide range of clients. Doing everything you can imagine, including collectible card game design, custom comic books, logo design, DVD menus, character design, advertising art, etc... That side of our business has been profitable from day one and continues to allow us to take chances on projects that might be passed on by others.
RICH: But "Comics" is the reason most people in the industry get out of bed. Most people in the industry could earn what you're doing elsewhere for more. Hell, you guys do. Comics always has to be a labor of love to some degree. And everyone seems to straddle two worlds to keep the comics side going, IDW may do it more blatantly. What lessons did you learn at the companies you mentioned? What were they doing right - and wrong?
TED: I agree that comic publishing is a labor of love but I do want to make it clear that our publishing division is profitable. It could stand on its own without the creative service business. I'd probably be more conservative but we would make money.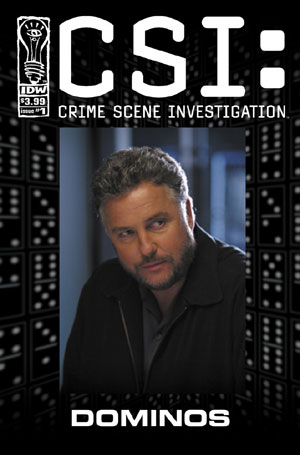 At Eclipse and Dark Horse I learned the value of having a publishing mix that includes licensed books and creator-driven books. Dean and Mike are both really smart entrepreneurs and I have that same spirit. Because they aren't driven by a board of directors or shareholders, they have the freedom to do things differently. We have that same freedom.
WildStorm was my first opportunity to manage a large number of projects and employees. I had the business education but hadn't yet had the chance to run a big budget department. I'd always wanted to run my own company and my experience at WildStorm gave me the confidence I needed to actually do it. Jim Lee and John Nee were terrific mentors. They gave me a general direction, provided advice when I needed it, but generally left me to do things as I saw fit. WildStorm was also a unique place in that it had some of the best employees I've ever encountered. It was a great group of people. I met some of my best friends at WildStorm and all of the owners of IDW come from there. It was a special place.
At McFarlane I helped Terry Fitzgerald open their LA based entertainment office. It gave me the chance to learn how Hollywood deals are done. Our media deals are better because of the time I spent at McFarlane. Todd's a smart guy, who has had so much success that he's generally unwilling to negotiate. Because he doesn't need any particular deal, he's always willing to walk away from the table. I learned something from that.
RICH: What deals have you walked away from that others may have grasped with desperation glinting in their eyes?
TED: We pass on a lot of licenses and I've seen several of those come out from other companies. I've also walked away from many creator driven books. There are a lot of attorneys in the US who have completely unrealistic expectations when it comes to their comic book clients.
Pages: 1 | 2 | 3 | 4 Continued Here...