WAITING FOR TOMMY: RETURN TO SPECULATION

By Richard Johnston
Before we start, last week I made mention of Nick Locking's appeal to buy him an expensive Japanese Robot toy. Some of you responded, thanks, he's on his way to being a happy man. I also made the gag that he was clearly doing this while waiting to get paid for his Robocop gig. It appears that a couple of you mistook that as saying that Nick wasn't getting paid for Robocop by Avatar. Sigh. Of course he is, or will be, or whatever. No one is late paying anyone. It was meant to be a gag, I'm sorry if anyone felt misled.
No one come at me with a snooker cue, okay? Especially not Paul Jenkins.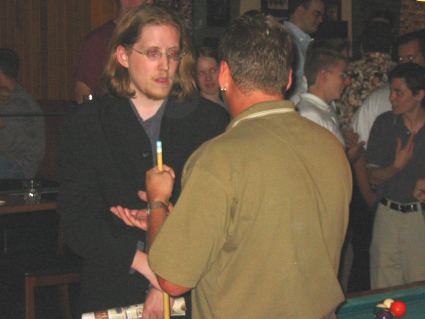 Now. Comic book speculation.

Many of you know my long-held feelings about comic book speculation. Speculation destroyed much of the comics industry. Artificially inflated sales figures saw publishers, distributors, and retailers collapse when the bubble was burst. Value upon value piled upon comics that could not support the "Dutch Tulip" frenzy for long, as supply met demand and the market fell under its own weight. Variant covers, special events that fizzled out, crossovers that only made the readers cross, and diluting a concept into ten spin-off titles left mediocre pap clogging the stands. And all of it going on eBay for pennies now.

Still, you also know that I'll do anything for a quick buck. And everyone's forgotten about the bad times by now, so why not start it up all over again? Marvel has been doing their best by not overprinting titles in an attempt to increase demand for their books and to force retailers to overestimate sales "just in case".

So, for the hard-nosed comic book speculator, what is out there that could turn you a quick, or a long buck? What should you be filling the longboxes in your garage with - after all, it's not like you're going to read it anyway, might as well turn a quick profit. And something's got to send your kid to college, right?

Pages: 1 | 2 | 3 | 4 | 5 Continued Here...