And now he's got his hands on The Authority. Only evil can come from this, you know.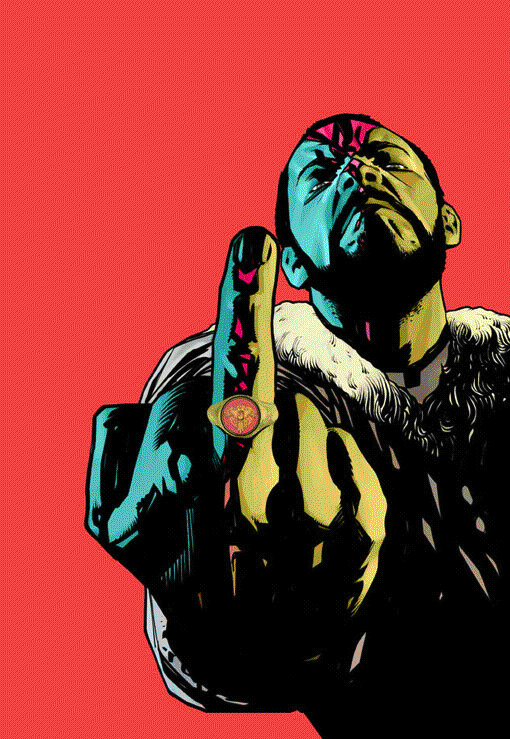 For those who want to see more of Frazer's work (especially US editors), try here. After all I want to be able to sell The Man Who Learnt To Fly on eBay and retire.
Well.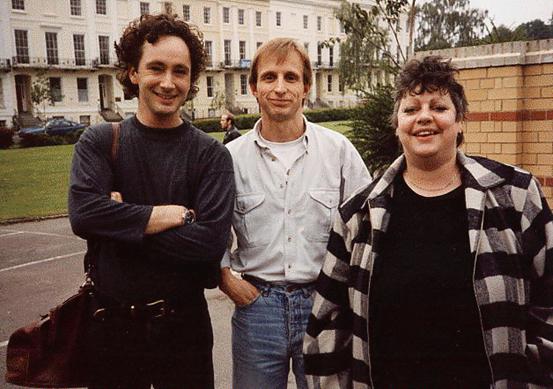 Jo Brand standing next to a couple of muppets
I've just won a Jo Brand Spitting Image puppet. Okay, for non Brits.
a) Jo Brand was a well known TV comedian in the early and mid-nineties. Her act often revolved around her size and her ability to crush men. Possessed of some genuinely funny one-liners and same damn good satirical points (she once chastised an audience for groaning at her queries about what happened when Boxing Helena had her period, when they seemed much less squeamish to hear her talk about Helena's arms and legs being chopped off), she got a couple of TV series out of it and a lot of stand up work. She now presents a London radio show on Sundays. Hurrah.
b) Spitting Image was a satirical show that ran during the eighties and nineties featuring topical sketches starring the good, the bad and mostly the ugly politicians, pop stars, actors and generally anyone the average Sun reader might possibly recognise. They did this with caricatured rubber puppets.
Anyway, last year Sotheby's auctioned all the old stock of Spitting Image puppets, a few were snapped up by some TV company to give out as prizes and I ended up with one. Bargain.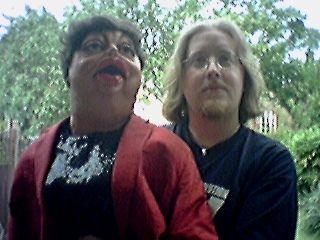 Jo Brand next to another muppet
Tell you what, it's going to make one hell of a Guy Fawkes doll come November. Okay, again.
a) Guy Fawkes, bolshy Catholic who tried to blow up the Houses of Parliament with a bunch of his mates after a night out. Was foiled, hung, drawn and quartered and his death is celebrated every year by burning an effigy of him on a big pile of wood, slapping adverts on the television about the danger of fireworks featuring some kid with half her face missing, and generally getting disappointed when you realise it's midnight, you're freezing, soaked to the skin and holding a potato. Look, read V For Vendetta. Anyway, weeks before the fateful November day, kids line on the street, sitting against walls and shop windows with a badly made Guy Fawkes effigy (often a kid brother with a bag on his head) shouting "Penny for the guy, mister?" If you actually give them a penny, or indeed anything less that a pound coin, they'll kneecap you.
b) These footnotes explaining the ephemera of British culture that I need to refer to when writing this column are rapidly becoming larger than the column itself. So why am I writing this column anyway, which to be fair, isn't as comics-related as some might expect?
Truth is, I'm treading water. Find out why soon.