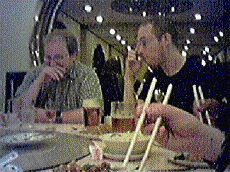 Frazer (right) pokes out own eye while eating Chinese food.


Frazer Irving is hardly known in the States, but that's likely to change. Currently he's best known in the UK for his work for sci-fi weekly 2000 AD but I've known him a little longer.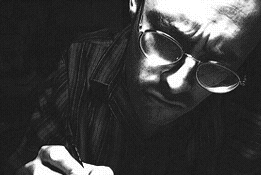 Frazer frowns at the lack of lighting
I bought a huge small press book he drew called The Man Who Learnt To Fly at a British convention years ago. We then started to knock heads at conventions afterwards, and it was fun to see him move from small press artist, to drawing small Future Shocks strips for 2000AD before quickly graduating to the ongoing serials last year, through Necronauts, A Love Like Blood and then Storming Heaven. He's won the Best Newcomer Award at the British National Comics Awards two years in a row (yes - we're not exactly sure how that happened) and he now gets decent sized signing lines. He remains, however, a 'nice' unassuming fellow with a very low alcohol tolerance indeed. As a result, he's always up for much fun.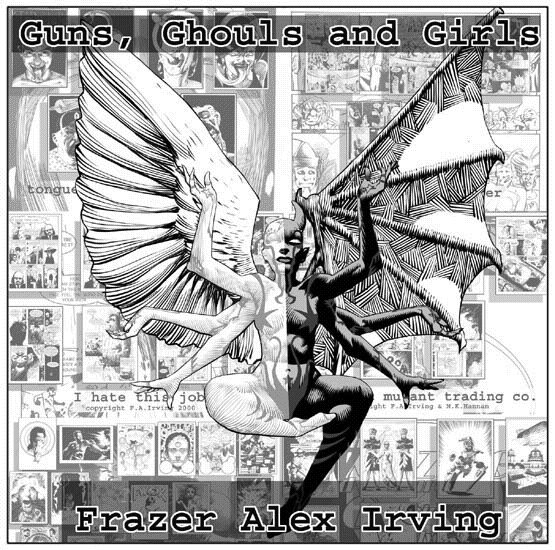 Frazer Irving is everything you loved about Mike Mignola, squeezed through Garry Leach's lines, David Lloyd's stylistic sense, Kelly Jones' sense of the horrific with a hefty dose of Arthur Ranson, Rick Geary, Steve Bissette and Rick Veitch. And yet he's none of these things. He's an international talent waiting to happen.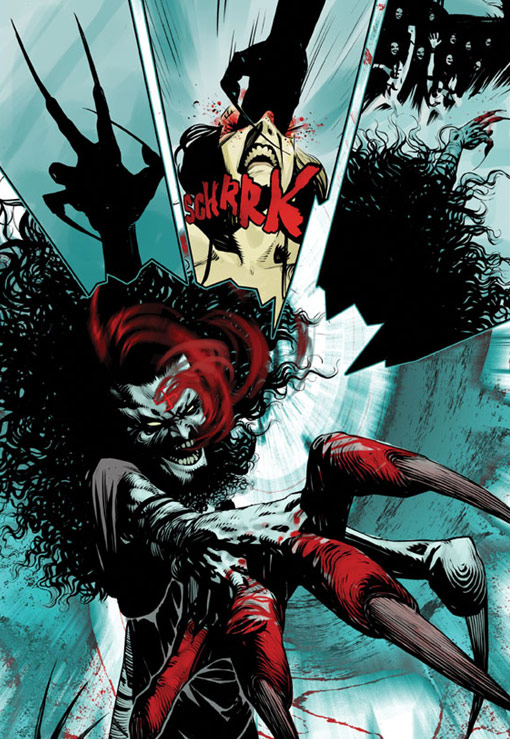 With a gallery of intricate, yet smooth artwork, worries are that his future will be cut short by a Frank Quitely/Brian Bolland speed regime. Thankfully, he can pencil and ink a page a day. When he's not in Croatia that is, pursuing young love.