JUSTICE LEAGUE OF AMERICA: ANOTHER NAIL #1 - SIGNED BY ALAN DAVIS AND MARK FARMER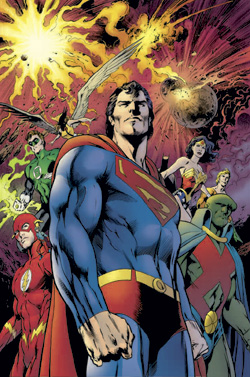 PRICE:


$49.99
The thrilling sequel to Alan Davis's Elseworlds miniseries Justice League of America: THE NAIL! Rejoin the JLA as they come to terms with their newest recruit Superman and face a sprawling adventure that catapults them to other worlds other dimensions other eras and even the mystical realms that lead to Hell itself! Both artists are from Merry Ol' England but DF is getting the signatures for you the most convenient way possible!

Each Signed copy features a certificate of authenticity and is sealed with a DF Holo-Foil sticker!