THE 'FLASH' MOVIE: FIRST LOOK AT MICHAEL KEATON AS BRUCE WAYNE
06/21/21 @ 10:05 am EST
Source:
ComicBook
| Categories:
DC
|
Comments
(0) |
E-mail Article
|
Add a Comment
Holy Highlights! We've seen
awesome images of Sasha Calle's new Supergirl costume. And now the Flash movie set photos are giving fans their first look at Michael Keaton's return as Bruce Wayne!

While director Andy Muschietti teased Keaton's Batman costume with his own photo on social media, a new fan photo shows Keaton back as Bruce Wayne, reprising his role from 1989's Batman movie and its sequel, Batman Returns. Keaton will be playing the older Bruce Wayne from an alternate timeline in the film, which draws inspiration from DC Comics' 2011 Flash-centric, timeline-rewriting crossover event titled Flashpoint. Keaton stars opposite Ezra Miller as Barry Allen, a.k.a. The Flash, and Ben Affleck as the Bruce Wayne of Barry's timeline.

"[Ben Affleck's Batman] 's the baseline. He's part of that unaltered state before we jump into Barry's adventure. There's a familiarity there," Muschietti explained in an interview. "This movie is a bit of a hinge in the sense that it presents a story that implies a unified universe where all the cinematic iterations that we've seen before are valid. It's inclusive in the sense that it is saying all that you've seen exists, and everything that you will see exists, in the same unified multiverse." (via ComicBook.com)

The Flash movie opens in theaters on November 4, 2022.


STAR WARS: LEGENDARY FILMMAKER REPORTEDLY WORKED ON 'BOOK OF BOBA FETT'
07/27/21 @ 8:48 am EST
Source:
ComicBook
| Categories:
Star Wars
|
Comments
(0) |
E-mail Article
|
Add a Comment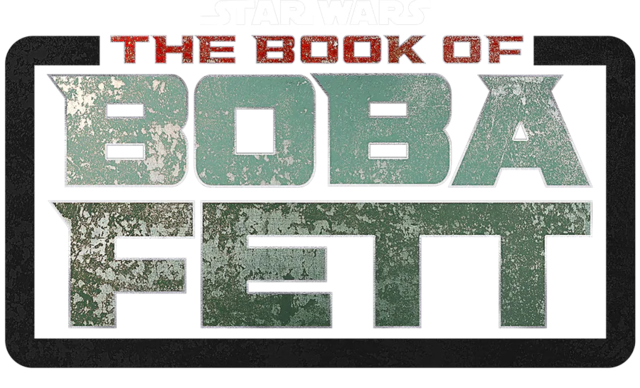 Sam Hargrave, who directed the 2020 Chris Hemsworth movie
Extraction
and served as the second unit director and stunt coorindator on a number of high profile action movies, including
Avengers: Endgame
,
Deadpool
, and
Suicide Squad
, is reportedly working on
The Book of Boba Fett
for Disney+.
Hargrave, who is also a stunt performer and actor, is in pre-production on his second directorial feature,
Combat Control
, but that seemingly hasn't stopped him following up on his second unit work on
The Mandalorian
with a role on its spinoff. The series, which picks up from the end of
The Mandalorian
's second season, will star Temuera Morrison (
Aquaman
, the
Star Wars
prequels) and Ming-Na Wen (
Marvel's Agents of SHIELD
,
Mulan
).
Directors for the series reportedly include
The Mandalorian
veterans Jon Favreau, Bryce Dallas Howard, Robert Rodriguez, and Dave Filoni. That lineup will also reportedly include at least one episode from Hargrave, who may continue to serve as a second unit director on other people's episodes. (via
ComicBook.com
)
The Book of Boba Fett
premieres on Disney+ in December.
LIVE-ACTION EZRA BRIDGER AND THRAWN CAST FOR STAR WARS SERIES?
07/27/21 @ 12:15 pm EST
Source:
LRM Online
| Categories:
Star Wars
|
Comments
(0) |
E-mail Article
|
Add a Comment
LRM Online
is reporting that Mena Massoud has been cast as Ezra Bridger along with Lars Mikkelsen portraying Grand Admiral Thrawn for a Star Wars live action series.
Most sites still label this as rumor, but the news may not be shocking to some fans as Massoud and Mikkelson have been favorites for casting these two popular Star Wars characters.
Over a year ago LRM Online broke the news that Lucasfilm was planning on expanding the Star Wars Disney+ shows with an Ahsoka, Boba Fett, and a combined Ezra Bridger and Thrawn show. Since then, Disney has indeed announced the upcoming shows
The Book of Boba Fett
and
Ahsoka
coming December 2021 and 2022 respectively.
With the debut of the live-action version of Ahsoka in
The Mandalorian,
we learned that the famed Togruta is on the hunt for Thrawn. It seems safe to assume that Thrawn and Ezra are together since the last time we saw both characters, they were being taken into hyperspace by the purrgil.
DF News will continue to follow this Star Wars casting story.
'LEGENDS OF TOMORROW' STAR MATT RYAN TALKS OF LEAVING CONSTANTINE ROLE
07/26/21 @ 11:38 pm EST
Source:
ComicBook
| Categories:
DC
|
Comments
(0) |
E-mail Article
|
Add a Comment
During The CW series' Comic-Con@Home presentation over the weekend, it was announced that while Matt Ryan will continue to appear on
Legends of Tomorrow
as a regular in Season 7, he will not be portraying John Constantine. Instead, the actor will be taking on a new character as Constantine's journey comes to an end.
And Ryan himself says he's excited to create his new role on the series.
"As everyone who loves him knows, in the end, John Constantine will walk his path alone," Ryan said. "The time has come for John to part ways with the Legends, and for me to part ways with John. I'm really excited to be creating this new role on the show and having some fun with it — discovering how this new character fits in and causes some trouble for the Legends."
Ryan has played Constantine since 2014 when he was cast as John Constantine for the short-lived NBC series,
Constantine
.
As for who Ryan will be playing once his time as Constantine ends, it was announced that his new character will be Dr. Gwyn Davies. Davies is described as an eccentric scientist from the early 20th century who might be the team's only hope next season, though at this time it is not yet clear exactly what the team will face in Season 7. Production on Season 7 has already begun and series co-showrunner Keto Shimizu recently revealed that the title of the Season 7 premiere is "The Bullet Blondes" while the second episode of the season is titled "The Need for Speed". (via
ComicBook.com
)
Legends of Tomorrow
airs Sundays at 8/7c on The CW. Season 6 is currently airing. Season 7 will debut on Wednesday, October 13.
SHOCKING SECRETS ON DOMINARIA IN YOUR FIRST LOOK AT 'MAGIC' #5
07/26/21 @ 11:25 pm EST
Source:
BOOM! Studios
| Categories:
MIsc
|
Comments
(0) |
E-mail Article
|
Add a Comment
BOOM! Studios, under license by Hasbro, Inc. (NASDAQ: HAS) and in partnership with Wizards of the Coast LLC, revealed today a first look at MAGIC #5, the latest issue of the original comic book series from acclaimed writer Jed MacKay (
Marvel's Black Cat
), artist Ig Guara (
Marvel's Ghost-Spider
), colorist Arianna Consonni (
Arancia Studios
), and letterer Ed Dukeshire, perfect for new readers and long time fans, available in August 2021.
Who will Ral, Kaya, and Vraska encounter on Dominaria? The answer will scatter the Planeswalkers across the multiverse as the race to find out who is behind the attacks on Ravnica continues! The answer may lie with one of the oldest living Planeswalkers…
MAGIC #5 features main cover art by acclaimed artist Qistina Khalidah (
Batman: White Knight Presents Harley Quinn
) as well as variant cover art by Ig Guara, illustrator Andrew Thompson, Nimit Malavia (
Kill Shakespeare
), Ornella Savarese (
Buffy the Vampire Slayer
) and Pierluigi Casolino, Christian Ward (
Invisible Kingdom
), and Ario Anindito (
Star Wars: The High Republic
) and Nicola Righi.
MAGIC is the newest release from BOOM! Studios' eponymous imprint, home to critically acclaimed original series, including
BRZRKR
by Keanu Reeves, Matt Kindt, and Ron Garney;
We Only Find Them When They're Dead
by Al Ewing and Simone Di Meo;
Seven Secrets
by Tom Taylor and Daniele Di Nicuolo;
Something is Killing the Children
by James Tynion IV and Werther Dell'Edera;
Once & Future
by Kieron Gillen and Dan Mora;
Faithless
by Brian Azzarello and Maria Llovet;
Proctor Valley Road
by Grant Morrison, Alex Child, and Naomi Franquiz;
The Many Deaths of Laila Starr
by Ram V and Filipe Andrade; and
Eve
by Victor LaValle and Jo Mi-Gyeong. The imprint also publishes popular licensed properties including
Dune: House Atreides
by Brian Herbert, Kevin J. Anderson, and Dev Pramanik; and
Mighty Morphin
and
Power Rangers
series from Ryan Parrott, Marco Renna, and Francesco Mortarino.
Print copies of MAGIC #5 will be available for sale on August 4, 2021 exclusively at local comic book shops (use
comicshoplocator.com
to find the nearest one) or at the BOOM! Studios webstore. Digital copies can be purchased from content providers, including comiXology, iBooks, Google Play, and Kindle.
'STARGIRL' SEASON 2 EXTENDED TRAILER RELEASED BY THE CW
07/26/21 @ 11:22 pm EST
Source:
The CW
| Categories:
DC
|
Comments
(0) |
E-mail Article
|
Add a Comment
The CW
has released an extended trailer offering fans a glimpse of what's next for Courtney Whitmore/Stargirl (Brec Bassinger) and the rest of the new Justice Society of America in the coming second season of
Stargirl
.
Stargirl
returns Tuesday, August 10 at 8/7c on The CW.
Trailer:
https://youtu.be/d_tMP0fzG-I
GREAT COMIC COLLECTIBLES ON THE EXP TONIGHT!
07/26/21 @ 4:47 pm EST
Source:
The Experience
| Categories:
MIsc
|
Comments
(0) |
E-mail Article
|
Add a Comment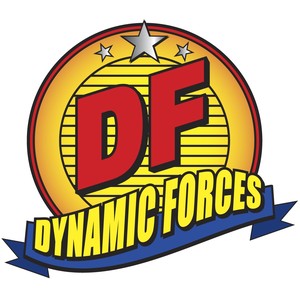 Join Dynamic Forces TONIGHT (7/26/21 at 6 pm ET) for AWESOME Original Art, Exclusive Dynamic Forces Collectibles and much more! All on The EXP!
Nick Barrucci will be joined TONIGHT by SPENCER BECK, who is going to put on a Speed round selling original art!
Tune in to watch at The EXP
The Experience (THE EXP)
ALSO, remember to check out Dynamic Forces for other rare Comic Collectibles
JAI COURTNEY JOINS CHRIS PRATT IN AMAZON THRILLER SERIES 'TERMINAL LIST'
07/26/21 @ 2:47 pm EST
Source:
Variety
| Categories:
MIsc
|
Comments
(0) |
E-mail Article
|
Add a Comment
Jai Courtney has been cast in the Amazon series
The Terminal List
opposite Chris Pratt,
Variety
reports.
The series follows James Reece (Pratt) after his entire platoon of Navy SEALs is ambushed during a high-stakes covert mission. Reece returns home to his family with conflicting memories of the event and questions about his culpability. However, as new evidence comes to light, Reece discovers dark forces working against him, endangering not only his life but the lives of those he loves.
Courtney will appear in the recurring guest star role of Steve Horn, the billionaire kingpin behind Capstone Industries. Capstone is an enormously successful global fund with its hand in everything from pharmaceuticals to fashion. But Horn's bread and butter is capitalizing on the latest military trends and innovations. Horn's hubris and influence are equally threatening, and will put him squarely in Reece's crosshairs.
UNIVERSAL SPENDS $400 MILLION ON NEW 'EXORCIST' TRILOGY
07/26/21 @ 2:37 pm EST
Source:
Variety
| Categories:
MIsc
|
Comments
(0) |
E-mail Article
|
Add a Comment
Universal is shelling out an eye-popping $400 million to buy a new
Exorcist
trilogy with plans to screen some of the films on Peacock, its new streaming service.
In a coup, Ellen Burstyn, the Oscar-winning actress who first did battle with the devil in the 1973 original, will reprise her role as Chris MacNeil.
David Gordon Green, the filmmaker of the studio's latest
Halloween
" reboot, is directing the upcoming
Exorcist
franchise, which will be produced by Blumhouse. In an ironic twist, Blumhouse made a name for itself producing low-budget horror hits like
Get Out
and
The Purge
, which enjoyed capacious profit margins due to their paltry costs. Streaming has scrambled those economics.
The first of three planned
Exorcist
movies is expected to debut on the big screen in 2023, with subsequent installments to potentially land directly on Peacock, NBCUniversal's newly launched streaming service.
Burstyn will star in the new trilogy alongside Leslie Odom Jr. of
Hamilton
and
One Night in Miami
acclaim. In the first entry, his character tracks down Burstyn's after his child becomes possessed. (via
Variety
)
AMARA KARAN JOINS AMC SCI-FI SERIES 'MOONHAVEN'
07/26/21 @ 2:27 pm EST
Source:
Variety
| Categories:
MIsc
|
Comments
(0) |
E-mail Article
|
Add a Comment
AMC Networks' sci-fi thriller series
Moonhaven
, from creator Peter Ocko, has cast Amara Karan.
Karan joins previously announced stars Emma McDonald, Dominic Monaghan, Kadeem Hardison and Ayelet Zurer.
Moonhaven
is focused on a utopian colony on the moon that may hold the keys to preserving life on Earth, which has become increasingly perilous.
Set 100 years in the future, the suspense thriller follows Bella Sway (McDonald), a lunar cargo pilot and smuggler who finds herself accused of a crime and marooned on the utopian community — set on a 500-square-mile Garden of Eden built on the Moon. Bella is sucked into a conspiracy to gain control of the artificial intelligence responsible for Moonhaven's miracles, and teams with a local detective to stop the forces that want to destroy Earth's last hope before they are destroyed themselves.
Karan will play Indira Mare, "Envoy of IO," the vast and ever-present AI that keeps Moonhaven alive. Described as "brilliant, compassionate and driven," Indira has committed her life to ensuring the technology and culture of the moon will be brought back to save the Earth. (via
Variety
)
'KILLADELPHIA' UNIVERSE EXPANDS IN NEW HORROR SPIN-OFF, 'NITA HAWES' NIGHTMARE BLOG'
07/26/21 @ 1:58 pm EST
Source:
Image
| Categories:
Image
|
Comments
(0) |
E-mail Article
|
Add a Comment
Critically acclaimed writer Rodney Barnes and fan-favorite
Spawn
artist Jason Shawn Alexander will expand their Eisner-nominated
Killadelphia
series' universe with the terrifying new tie-in
Nita Hawes' Nightmare Blog
. The spin-off series will launch this October from Image Comics.
"
Nita Hawes' Nightmare Blog
is pure horror in the classical sense of the word," Barnes said. "Its roots are in the tradition of the classic horror films and novels I've loved throughout my life. I'm incredibly excited to see how fans take to the story."
Jimmy Sangster might have left Maryland for the vampire-infested city of "Killadelphia," but there is still untold evil lurking the streets of Baltimore. The demon Corson has surfaced from the underworld to possess a once-wronged man, and his vengeance will come at the cost of humanity's despair! But Jimmy's former lover Nita Hawes—a woman with demons of her own—has begun a quest to root the evil out of her city. Guided by the ghost of her dead brother, she must come to terms with her own past, lest she join her brother in a state worse than death!
"
Nita Hawes' Nightmare Blog
is the perfect conduit for us to explore all matter of things that go bump or scream in the night. This is kick ass horror with crazy amazing talent behind it," Alexander added.
The series will also feature eye-popping variant covers by Well-Bee, Francesco Mattina, and Patric Reynolds.
Nita Hawes' Nightmare Blog #1
will be available at
comic book shops
on Wednesday, October 20:
Cover A by Well-Bee - Diamond Code AUG210034
Cover B by Alexander - Diamond Code AUG210035
Cover C by Francesco Mattina - Diamond Code AUG210036
Cover D by Patric Reynolds - Diamond Code AUG210037
Nita Hawes' Nightmare Blog #1
will also be available for purchase across many digital platforms, including Amazon Kindle, Apple Books, comiXology, and Google Play.