ARTIST CONOR HUGHES DEBUTS 'THE WALKING DEAD DELUXE' CONNECTING VARIANT COVERS
05/25/23 @ 2:26 pm EST
Source:
Skybound
| Categories:
Walking Dead
|
Comments
(0) |
E-mail Article
|
Add a Comment
Today Skybound revealed a striking set of all-new The Walking Dead Deluxe connecting variant covers from superstar artist Conor Hughes (White Ash, The Game). Covering the "Life Among Them" arc of the landmark comic series, Hughes' covers showcase notable scenes from the survivors' gruesome journey to the Alexandria Safe-Zone.
These all-new covers will appear as variants to The Walking Dead Deluxe #67-72, with each issue presenting the series in full color format for the first time from writer/creator Robert Kirkman, with art by Charlie Adlard and colors by Dave McCaig. Fans will also receive a new look at the worldwide pop culture phenomenon with pinups and exclusive "Cutting Room Floor" commentary by Kirkman, celebrating the secret history of the series.
"Conor's covers transition us into a new chapter for THE WALKING DEAD DELUXE comic series... the long-awaited arrival at Alexandria," said Amanda LaFranco, Editor, Skybound Entertainment. "The first three covers in this set really capture the intensity of life on the road, as the group pushes towards Washington D.C., and walkers are still very much a concern through the metropolitan city. But it's the final three covers that emphasize the eerie calm of what life is like in this new settlement for our group. Michonne may be hanging up her sword, but for how long?"
The Walking Dead Deluxe #67 (Diamond codes listed below $3.99) will be available at 
comic book shops
 and digital platforms including Amazon Kindle, Apple Books, comiXology, and Google Play on Wednesday, July 19, 2023.
A full list of the connecting covers is below:
The Walking Dead Deluxe #67 CVR C HUGHES (Diamond Code: MAY230297)
The Walking Dead Deluxe #68 CVR C HUGHES (Diamond Code: JUN230382)
The Walking Dead Deluxe #69 CVR C HUGHES (Diamond Code: JUN230385)
The Walking Dead Deluxe #70 CVR C HUGHES (Diamond Code Coming Soon)
The Walking Dead Deluxe #71 CVR C HUGHES (Diamond Code Coming Soon)
The Walking Dead Deluxe #72 CVR C HUGHES (Diamond Code Coming Soon)
NEW BUNDLE INCLUDES 6K PAGES OF FANTASY ADVENTURE INCLUDING WHEEL OF TIME!
09/03/23 @ 1:43 pm EST
Source:
Humble Bundle
|
Comments
(0) |
E-mail Article
|
Add a Comment
Dynamite Entertainment and Humble Bundle invite fans to explore worlds of fantasy in a bursting treasury of digital comics, headlined by the graphic novel adaptations of Robert Jordan's beloved epic
The Wheel of Time
released to date. Additional fantasy and adjacent genre titles round out a massive digital bundle including the likes of Red Sonja, Vampirella, Dejah Thoris, John Carter, and many more beloved characters. With a fabulous charity partner as well, this is a can't-miss deal!
With the second season of Amazon's Prime series adaptation kicking off this Friday, September 1, and a new comic series adapting the second novel
The Great Hunt
coming in November, it's the perfect time to dig into the comics alongside this new burst of content for fans old and new.
The bundle is live right now, and it's only available for a limited time, so jump in!
https://www.humblebundle.com/books/wheel-time-and-more-dynamite-books-books

Humble Bundle's innovative bundle system gives readers the opportunity to choose between three tiers with different costs to customize their digital haul to their budget and liking.
It all starts at just a single dollar! Supporters at that level can walk away with three diverse classics to dig into. Power couple Leah Moore and John Reppion's top of class graphic novel adaptation of Lewis Carroll's classic
Alice in Wonderland
- also including
Through the Looking Glass
and the "lost" chapter of "The Wasp in a Wig!" Then for a true celebration of fantasy epics and classic literature, fans can join Bill Willingham of
Fables
fame for
The Greatest Adventure,
the ultimate team-up between the creations of Edgar Rice Burroughs. That includes Tarzan, Jane, John Carter and Dejah Thoris, Korak the Killer, and many more across time and space. Across Earth, Mars, and 250 pages, it's a blast. Last but certainly not least, the intro level also includes the recent
Savage Tales: Winter Special
with tales of Vampirella, Draculina, John Carter and Dejah Thoris, and Captain Gullivar Jones.
A second tier at just $10 is highlighted by Willingham's other crossover epic from Dynamite, the steampunk celebration of
Legenderry
as well as its spinoffs. Even more Tarzan adventures can be found in this tier. Then two legendary creators are spotlighted, with hotly anticipated restored reprints of their works and follow ups, in Frank Frazetta's
Thun'Da
and Bill Mantlo's
Swords of the Swashbucklers.


For $18 at the top tier, the avalanche of awesome comics really unleashes. Fans can dive into the graphic adaptations of the inaugural
Wheel of Time
novel,
Eye of the World
as well as its essential prequel chapter
New Spring.
Also bundled in are additional takes on the
Savage Tales
anthology concept, with the full 2007 series, as well as more recent one-off specials. Each of these issues is stacked with multiple thrilling tales across fantasy, horror, sword and sorcery, and surprises. Dynamite's all-out action event
Prophecy
including all its biggest characters is included. Plus, readers can travel to the jungles with
Sheena
and
Jungle Girl.
Or they can rocket off to Mars, or Barsoom as the locals call it, to learn more about John Carter and Dejah Thoris.
Countless writers and artists have contributions included within this bundle, including but not limited to Bill Willingham, Frank Frazetta, John Cassaday, Bill Mantlo, Colleen Doran, Frank Cho, Marguerite Bennett, David Avallone, Nick Bradshaw, Walter Geovani, Leah Moore, John Reppion, Ron Marz, Arvid Nelson, Butch Guice, Geof Isherwood, Marc Guggenheim, Chuck Dixon, Aneke, and more.
The charity partner for this bundle is Direct Relief, a nonprofit humanitarian aid organization. Active across the United States and beyond across the world, their mission is to help people affected by poverty or emergencies. Right now some primary focuses of Direct Relief are the wildfires in Hawaii, the impacts of Hurricane Idalia, and efforts in Ukraine.
https://www.humblebundle.com/books/wheel-time-and-more-dynamite-books-books
DENZEL GRABS TOP SPOT WHILE GRAN TURISMO HITS BREAKS
09/03/23 @ 1:37 pm EST
Source:
Deadline
|
Comments
(0) |
E-mail Article
|
Add a Comment
An interesting box office weekend with last week's number one dropping to fourth place, a new film in the top slot at the second highest Labor Day Weekend opening and a little superhero film that keeps chugging along.
Denzel Washington
has a hit with the third
Equalizer
film with an estimated 4-day total of $42M, behind only
Shang-Chi and the Legend of the Ten Rings
for opening on this holiday.
Barbie
continued its path towards the highest grossing film of the year, adding another $13M domestically taking it to $1.38B worldwide passing
Super Mario Bros
.
Blue Beetle
continues to pull fans in, making another $9M over the for days and hanging on to the third spot for the second week in a row.
Gran Turismo
drops from a controversial first down to fourth with $8.5M and
Oppenheimer
stays in the top five with $7.2M. Next weekend should be interesting as there are a few films opening wide, but none of them have an particular buzz with the only one getting any decent marketing being
My Big Fat Greek Wedding 3
, could that be the new #1 or will Barbie rise to the top again?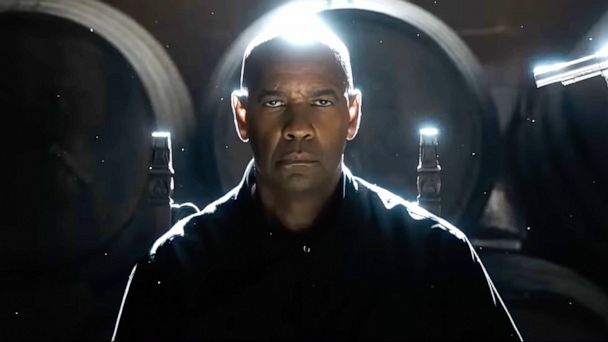 JAMES BURROW ON WHY ROSS' FIRST MARRIAGE DIDN'T WORK ON FRIENDS
09/03/23 @ 1:22 pm EST
Source:
Deadline
|
Comments
(0) |
E-mail Article
|
Add a Comment
It was never originally planned for Ross Keller to get married then divorced so quickly in the fourth and fifth seasons of
Friends
. According to director
James Burrows
new memoir, the character of Emily Waltham was meant to stick around but they found that
Helen Baxendale
, the actress playing Emily, and
David Schwimmer
had zero on-screen chemistry and to bring in a character like that, they needed her to be as funny as Rachel played by
Jennifer Aniston
. "She was nice, but not particularly funny," Burrows wrote of Baxendale. "Schwimmer had no one to bounce off. It was like clapping with one hand. In sitcoms and any type of romantic comedy, the funny is just as important as the chemistry. We discovered that any new girlfriend for Ross needed to be as funny as Rachel." While there was talk about recasting, the tight deadlines on the series made it impossible, so Emily was around for 14 episodes before the fifth season opened with their marriage and Ross almost saying Rachel's name… the character was written out shortly after.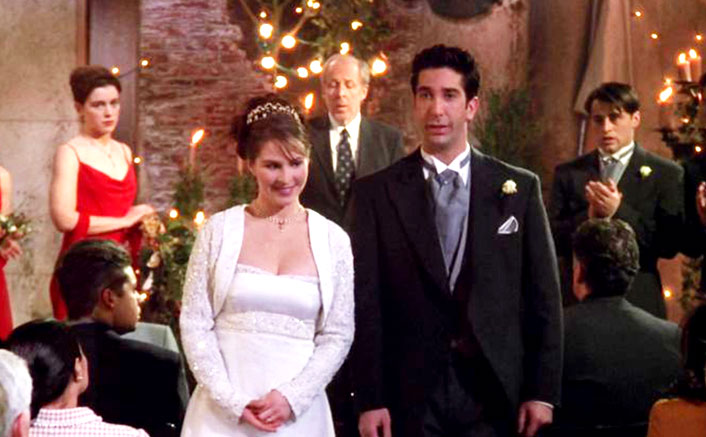 DENZEL TO HAVE STRONG OPENING WITH THE THIRD EQUALIZER
09/02/23 @ 2:01 pm EST
Source:
Deadline
|
Comments
(0) |
E-mail Article
|
Add a Comment
I don't know if its revenge movies are still hot or people just want more
Denzel Washington,
but
The Equalizer 3
is on its way to the second highest Labor Day weekend opening of all time. Charting to come in around $42M, it would become the highest debuting film in the franchise and the best opening for an
Antoine Fuqua
project. It won't challenged for the best Labor Day weekend opening of all time, which goes to
Shang-Chi and the Legend of the Ten Rings
, which made $94.6M a few years back, but this is still a really strong opening for a holiday weekend where most everyone is out at the beach or a barbecue. It's also an impressive number factoring in that Washington and the other actors from the film are not out promoting it due to the actors' strike, something that has affected other films this summer.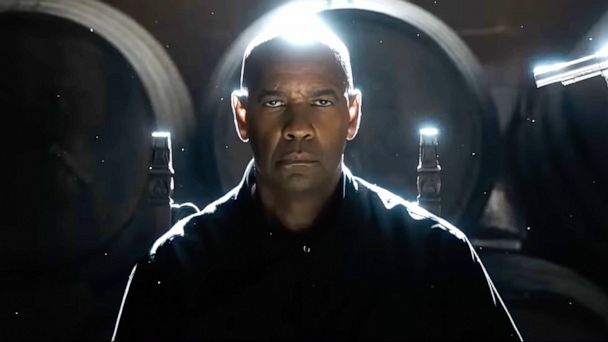 JIMMY BUFFETT PASSES AWAY AT 76
09/02/23 @ 1:49 pm EST
Source:
The Hollywood Reporter
|
Comments
(0) |
E-mail Article
|
Add a Comment
Jimmy Buffett
, the singer of "
Margaritaville"
and embodiment of the beach bum lifestyle, has passed away at the age of 76. While mostly known for his popular music, Buffett was an exceptional businessman who worked his Margaritaville brand into a billion-dollar business including themed restaurants and hotels. This statement was posted on his social media: "Jimmy passed away peacefully on the night of September 1st surrounded by his family, friends, music and dogs. He lived his life like a song till the very last breath and will be missed beyond measure by so many." Buffett began his career as a country singer and in a cover band until he decided to focus on his solo work and adapted to the low-key, laid-back style of his new home, Key West. It was in 1977 with the release of "
Margaritaville"
that skyrocketed Buffett to the fame he would build on for the rest of his life. Buffett's other popular tracks include "
Cheeseburger in Paradise
," "
It's 5 O'Clock Somewhere
," "
Come Monday
," "
Volcano
" and "
It's My Job
," to name a few. The musician also took some turns as an actor in projects like:
Jurassic World
,
Billionaire Boys Club
,
Hawaii Five-0
and
Blue Bloods
. Buffett is survived by his wife
Jane Slagsvol
and their three children, Savannah, Sarah and Cameron.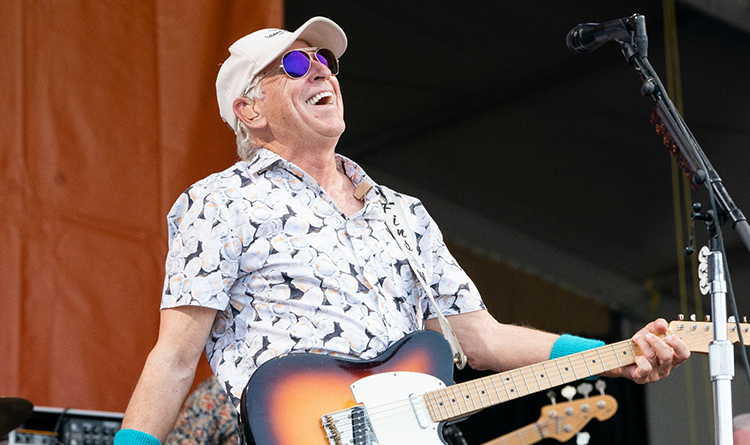 MARVEL'S DISNEY+ SCHEDULE CHANGES
09/02/23 @ 1:25 pm EST
Source:
The Hollywood Reporter
|
Comments
(0) |
E-mail Article
|
Add a Comment
Marvel is making some scheduling changes again. According to
THR
,
Loki
is still on track for its October release but everything else is moving and some projects are even getting a name change. After
Loki's
debut on October 6th, the next thing out will now my
What If…?!
season 2 sometime around Christmas.
Echo
, the
Hawkeye
spinoff series, was originally planned for late November but is now moving to January. No word if they'll still do the full season drop or switch back to weekly releases. After that will see the return of the animated
X-Men '97
continuation and then we'll finally see the
WandaVision
spinoff series starring
Kathryn Hahn
… though it's getting it's third subtitle, originally called
Agatha: House of Harkness
, it was later changed to
Agatha: Coven of Chaos
and is now called
Agatha: Darkhold Diaries
… not sure I like the last one. Later next year we're expected to get the
Ironheart
series starring
Dominique Thorne
as Riri Williams, a character we met in
Black Panther: Wakanda Forever
and of course the 18-episode long
Daredevil: Born Again
with the return of
Charlie Cox
and
Vincent D'Onofrio
. These last two series have been delayed by the actors' and writers' strikes.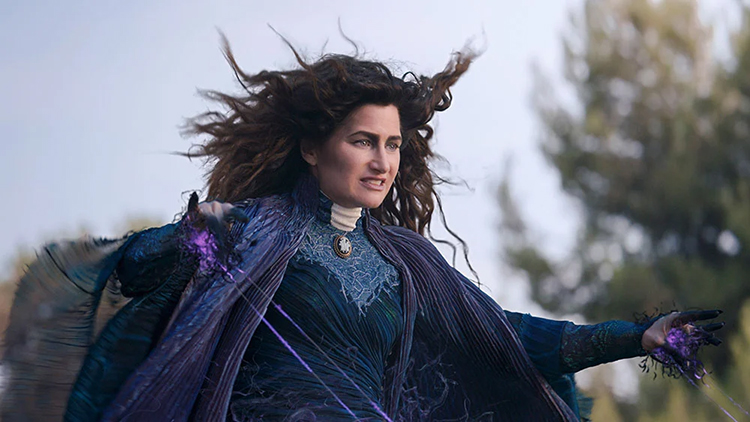 BARBIE TAKES TOP SPOT FOR THE YEAR SO FAR
09/02/23 @ 12:52 pm EST
Source:
Deadline
|
Comments
(0) |
E-mail Article
|
Add a Comment
The two big surprises at the box office continue to make noise as with Friday's take, Greta Gerwig's
Barbie
has become the No.1 film of the year globally, passing The Super Mario Bros Movie with $1.365B. At the same time, Christopher Nolan's
Oppenheimer
is set to reach $850M globally through Sunday, passing the filmmaker's 2010 Inception as his 3rd highest-grossing title ever worldwide. Barbie is showing in 75 overseas markets and through Friday has grossed $763.4M at the
international box office
. Meanwhile, Oppenheimer is due to surpass Guardians of the Galaxy Vol. 3 as the No. 3 movie of 2023 globally, coming in behind just Barbie and Super Mario. With the success of Oppenheimer, Universal now has three of the Top 5 films this year globally to date.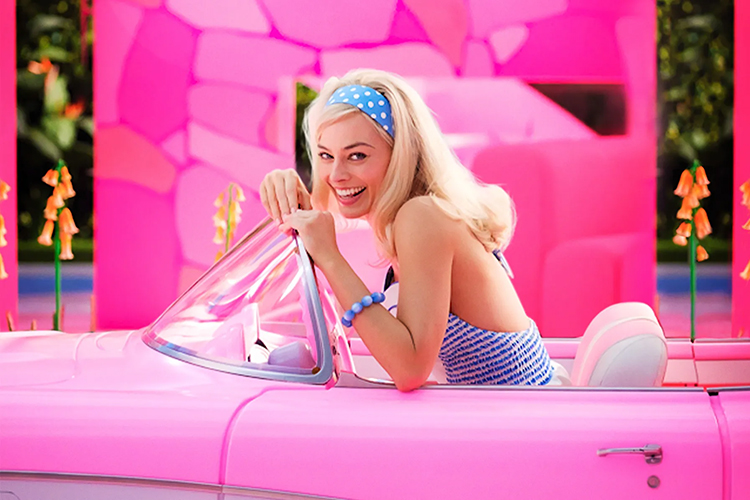 STAR WARS 10 RECOMMENDED AHSOKA EPISODES HAS 15 EPISODES
08/27/23 @ 12:59 pm EST
Source:
The Direct
|
Comments
(0) |
E-mail Article
|
Add a Comment
The official
Star Wars
site released a list of ten episodes you should watch prior to watching the Ahsoka series. It's a pretty interesting list staring with the recent
Tales of the Jedi
episode 1 which features a baby version of Ahsoka, and we see the beginnings of her force abilities. From there we get seven episodes of
The Clone Wars
from all over the run. Season 1 Episode 19, Season 2 Episode 11, Season 3 Episodes 10, 16, and 21, Season 5 Episode 20 and Season 7 Episodes 9-12 (which seems to be cheating and adding 3 extra episodes to the list of 10). Then we have two episodes of
Rebels
, Season 2 Episodes 21 and 22 and finally, the only live-action entry,
The Mandalorian
Season 2 Episode 5. So, the ten-episode list is actually fifteen and absent from the list is her other live-action appearance in The Book of Boba Fett… but that one's not surprising in that it doesn't really move her story along any. The series seems to be hitting in an odd spot as the people who know Clone Wars and Rebels well are liking it and the people who know nothing about Clone Wars and Rebels are liking it… but the people who know a little bit about the animated series, maybe watched a couple episodes, they seem to be the ones having problems.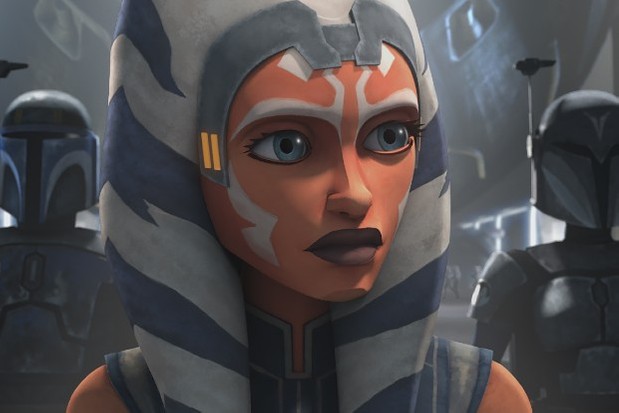 GRAN TURISMO INCHES PAST BARBIE FOR THE BOX OFFICE LEAD
08/27/23 @ 12:43 pm EST
Source:
Deadline
|
Comments
(0) |
E-mail Article
|
Add a Comment
This week's box office has some controversy. Sony's
Grand Turismo
edged out Warner Bros
Barbie
by just $200,000 with the former making $17.3 million and the latter making $17.1 million. Now WB has nothing to be ashamed of with taking in that much on a sixth weekend while the Sony film is debuting. But they are crying foul because of the accounting. It seems that
Grand Turismo
has had 9 days of previews prior to it's official start where most films just count the Thursday take. WB is accusing Sony of padding their numbers ($5.3 million comes from preview showings) and calls for any showing prior to Thursday to be pulled from the total. WB also has the third-place movie,
Blue Beetle
, which comes in with $12.7 million taking its domestic total to $46.3 million.
Oppenheimer
takes fourth with another $9 million and the
Teenage Mutant Ninja Turtles
round out the top five with $6.1 million. Today is also National Cinema day which means ticket prices should be just $4… you might want to go to the movies.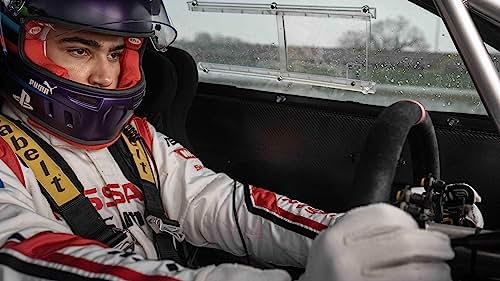 ARLEEN SORKIN, ORIGINAL VOICE OF HARLEY QUINN, HAS PASSED AWAY
08/27/23 @ 12:29 pm EST
Source:
Deadline
|
Comments
(0) |
E-mail Article
|
Add a Comment
Arleen Sorkin
, known for voicing
Harley Quinn
across the animated DC Universe and playing Calliope Jones Bradford in the NBC daytime soap
Days of Our Lives
, has died. She was 67. Sorkin began her career in television in 1982 as a background actor on Saturday Night Live. She was cast in the sitcom Duet and would later go on to appear in Open House (1989), Dream On (1990) and Perry Mason: The Case of the Killer Kiss. In 1992, Sorkin began voicing Harley Quinn in Batman: The Animated Series, a brand-new character created for the series that would become so popular that she would transfer back into the comics. Sorkin would reprise her role in other shows like Superman: The Animated Series, Batman Beyond: Return of the Joker, Gotham Girls, Justice League and Static Shock. Sorkin also lent her voice as Harley Quinn for DC video games like Batman: Arkham Asylum, DC Universe Online and DC Universe Online: The Last Laugh.