BEN AFFLECK FINDS HIS ROBIN AT VAX LIVE CONCERT
05/09/21 @ 11:47 am EST
Source:
Twitter
|
Comments
(0) |
E-mail Article
|
Add a Comment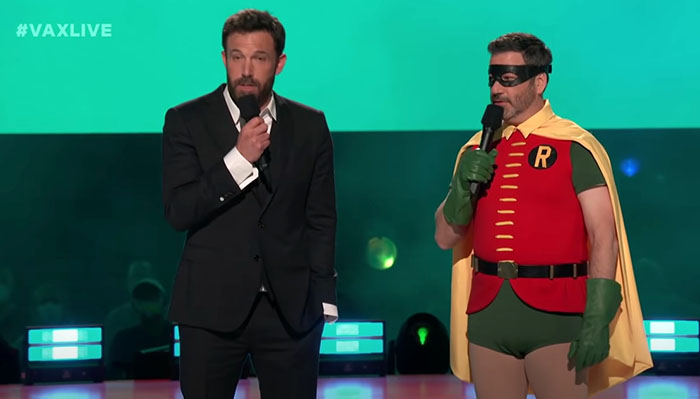 During last nights
Vax Live
broadcast to celebrate the return of shared experiences that we haven't been able to do during the pandemic, there was an appearance of
Ben Affleck
and
Jimmy Kimmel
. While the actor appeared in a rather nicely tailored suit sans tie, the late-night host appeared in a classic Robin costume reminiscent of the one
Burt Ward
wore in the 1966
Batman
television series.
Kimmel played that he was upset that Affleck didn't come dressed in his Batman suit and he talked about having bought the costume using his stimulus check, which Affleck reminds him that wasn't the purpose of the check.
The event, which was taped on May 2nd and aired last night, featured the
Foo Fighters
,
Jennifer Lopez
,
J Blavin
,
Eddie Vedder
and
H.E.R
. with appearances by
David Letterman
,
Sean Penn
,
Olivia Munn
and more. Affleck and Kimmel were there to announce that major sporting leagues were donating tickets to big events like the Super Bowl in support of Covid relief.
LOKI HEAD WRITER TALKS ABOUT WORKING IN THE MCU
06/13/21 @ 3:56 pm EST
Source:
Collider
|
Comments
(0) |
E-mail Article
|
Add a Comment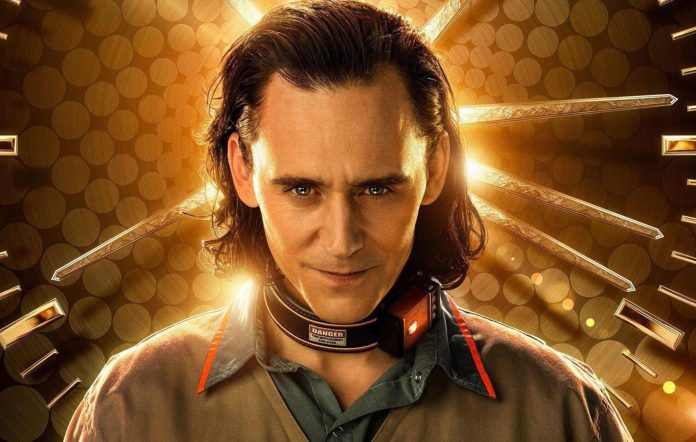 What is it like writing for Marvel Studios?
Collider
asked that very question of
Michael Waldron
, head writer of
Loki
and writer for
Doctor Strange in the Multiverse of Madness
. Specifically they wanted to know what it was like creating new material in a collective universe like the MCU: "Well, I think one of the joys of being a writer in the Marvel world is getting to make terrible messes and leave them for your [successors]. Although, occasionally, you find yourself being your own [successor]."
His Doctor Strange sequel will be directly influenced by the Loki series. "For instance, you write the
Loki
show and then you end up writing
Doctor Strange 2
, having to clean up your own mess and that can be a lot of fun. It's certainly important to define the rules, the background, the history of this organization, as much as we can to tell the story. But ultimately, all that's canon is what winds up on camera. So everything between those lines is open for interpretation, changing and everything."
Waldron also mentions that, like in the comics, everything is open to reimagining in the future: "It's like somebody wants to do a story with the TVA moving forward, certainly, we can have a conversation and I can tell them, 'Hey, here's what I thought maybe it would be,' but that's their thing, at that point and they should take it in their own direction."
WHY DID LOKI FEATURE A SODA DISCONTINUED FOR OVER 20 YEARS?
06/13/21 @ 3:25 pm EST
Source:
The AV Club
|
Comments
(0) |
E-mail Article
|
Add a Comment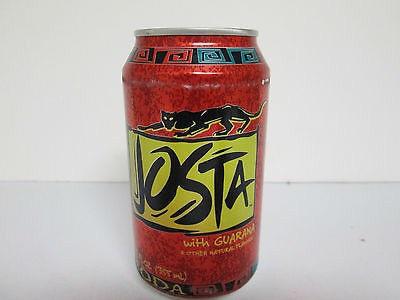 Did you wonder why Mobius (
Owen Wilson
) was drinking Josta Soda, a beverage that has been discontinued since 1999? Well,
Loki
director
Kate Herron
answered that question to
the AV Club
: "In the writer's room they were adding in stuff that basically doesn't exist anymore. So that was a fun joke that we tried to continue. I'm not sure who picked Josta... I think it might have been
Eric Martin
." Martin is an executive producer on the series.
It turns out it kind of shows the power of the TVA: "Because they exist outside of space and time and they have access to all this stuff. So, yeah, it's just little details like that, like you said, you watch it, and you're like 'Wait a minute, I know that drink!'" Consider it product placement for people who see time as a flat circe.
WILLIAMSON AND PORTER RETEAM FOR DEATHSTROKE INC.
06/13/21 @ 3:14 pm EST
Source:
DC Comics
|
Comments
(0) |
E-mail Article
|
Add a Comment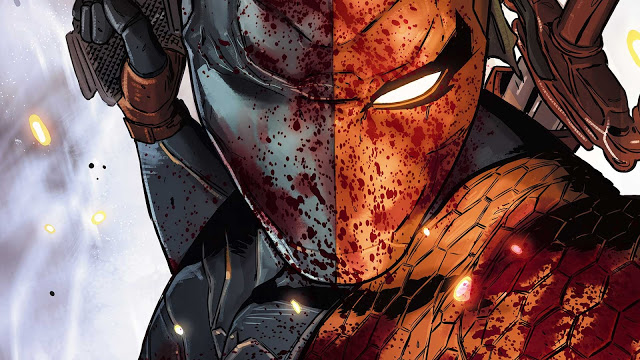 DC Comics has announced the creative team and details for the upcoming
Deathstroke Inc.
series. The series was originally announced back at the ComicsPRO event in February of this year along with ten other titles, but no details for the book was given at the time. The creative team of
Joshua Williamson
and
Howard Porter
will be reteaming after their recent run on
The Flash
. Williamson has been all over the DC universe having written
Batman
,
Robin
,
Batman/Superman
and the recent
Infinite Frontier
. Porter has a celebrated stint on
Justice League
,
JLA
,
Superman
and
Batman Beyond Unlimited
.
The synopsis for the series reads:
After suffering too many losses, Slade Wilson decides it's time for a change. When he's enlisted to work with an ages-old secret organization called T.R.U.S.T. who want to take down the heavy-hitter villains, he's all in.
The first issue is set to release on September 28th, 2021.
ANNA PAQUIN AND HUGH JACKMAN HAD A STRONG BOND WHILE FILMING X-MEN
06/13/21 @ 3:03 pm EST
Source:
The Hollywood Reporter
|
Comments
(0) |
E-mail Article
|
Add a Comment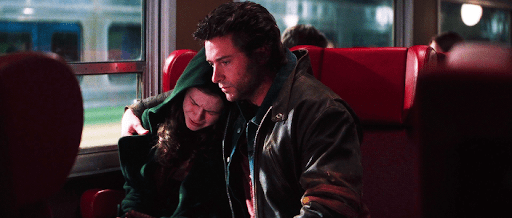 X-Men star Anna Paquin was interviewed by
the Hollywood Reporter
and asked about who she was closest too while filming: "Hugh [Jackman] was definitely my best friend on the first one. Then they started bringing in cast members that were closer to my age...there was like a kind of younger little gaggle of late teens, 20-somethings, but Hugh was the person I was always closest to because I had all my scenes with him and he's just wonderful."
She also mentioned just how much Jackman was put through during the first film and how he was always great to her. "He is still a lovely, gracious human being, but he got put through the wringer on that first one and never ever complained. [It would] be minus-40 [degrees], he's being dropped off some building onto his back over and over and over again and [he] still has all the time in the world to just be a nice normal person."
She gave a specific example of how close they were, talking about how the scene at the truck stop where he had his claws out and smoking a cigar, which he couldn't do without hurting himself with the claws, so she would pick the cigar out from between his teeth. "What are friends for?"
KRISTIN KREUK AND FIVE OTHERS JOIN AMAZON'S REACHER
06/12/21 @ 2:20 pm EST
Source:
Deadline
|
Comments
(0) |
E-mail Article
|
Add a Comment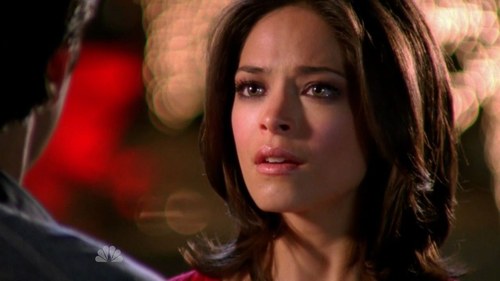 The upcoming Amazon series Reacher, based on the character of Jack Reacher from author Lee Childs, is growing it's cast quickly. Joining Titan's star Alan Ritchson who will be playing the title character are some familiar faces. Kristin Kreuk (Smallville, Beauty & the Beast), Marc Bendavid (Dark Matter, Good Witch) Willie C. Carpenter (Devious Maids, Brawl in Cell Block 99), Currie Graham (Murder in the First), Harvey Guillén (What We Do in the Shadows) and Maxwell Jenkins (Lost in Space) have all been added to season one of the series that will be an adaptation of the first Jack Reacher novel, the Killing Floor, which is set in a small town in Georgia. The series is being exec produced and showrun by Nick Santora.
NETFLIX HAS TWO FAR CRY PROJECTS IN THE WORKS
06/12/21 @ 2:10 pm EST
Source:
Deadline
|
Comments
(0) |
E-mail Article
|
Add a Comment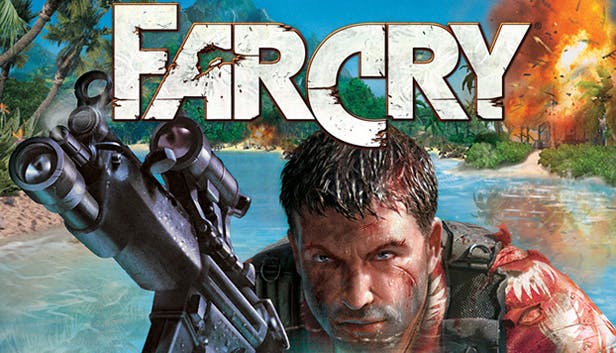 The Ubisoft video game franchise, Far Cry, is the subject of not one, but two new projects in the works over at Netflix. According to
Deadline
, Already announced was Captain Laserhawk: A Blood Dragon Remix from Adi Shankar. This is of course tied to Far Cry 3. The company has now announced a second anime series based on the franchise but no further details were released. The first installment of the first person shooter dropped in 2004 and Far Cry 6, which will feature Giancarlo Esposito, will be released this October.
AURORA PERRINEAU JOINS SEASON FOUR OF WESTWORLD
06/12/21 @ 1:58 pm EST
Source:
Deadline
|
Comments
(0) |
E-mail Article
|
Add a Comment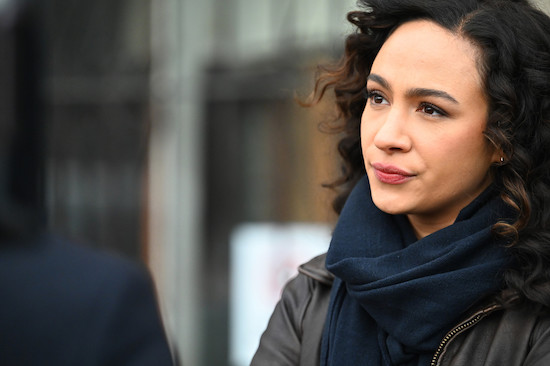 It has been a while since we had any news of season four of Westworld, but
Deadline
is reporting that Aurora Perrineau from Prodigal Son will be joining the cast in an unnamed recurring role. Reports say she will appear in at least five episodes of the new season. She has also been seen in the Netflix series When They See Us and the Hulu series Into the Dark. A premiere date for season four has not been announced.
CLARICE MOVE TO PARAMOUNT+ MAY NOT HAPPEN AS NEGOTIATIONS STALL
06/12/21 @ 1:47 pm EST
Source:
Deadline
|
Comments
(0) |
E-mail Article
|
Add a Comment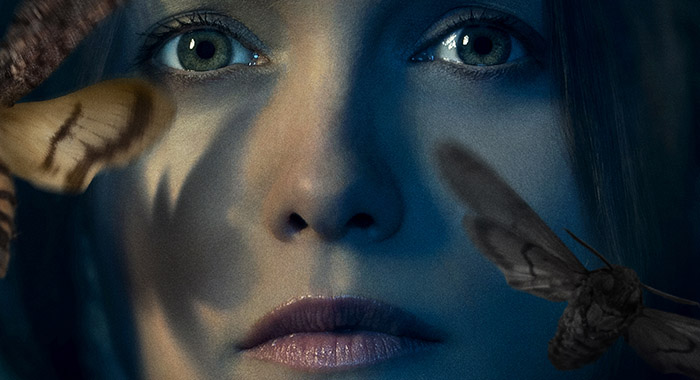 Negotiations between CBSViacom and MGM Television have completely stalled, putting the chances of Clarice, the Silence of the Lambs sequel's future in serious doubt. And
Deadline
is reporting that there is no viale way for the show to return to CBS as the network has already committed to a full slate for the fall, leaving Paramount+ as it's only real option. Word had surfaced about a month ago that Clarice and SEAL Team Six would both move from CBS to Paramount+, and while the deal for SEAL as well as Evil have been made, the negotiations for Clarice are stalled and likely will mean that a show that once had a second season pickup will now be laying off 300 people.
'THE WITCHER'S FREYA ALLAN TO STAR IN HORROR THRILLER 'BAGHEAD'
06/11/21 @ 2:07 pm EST
Source:
Deadline
| Categories:
MIsc
|
Comments
(0) |
E-mail Article
|
Add a Comment
Freya Allan, a breakout in the Netflix series
The Witcher
, is set to star in
Baghead
for Studiocanal and The Picture Company,
Deadline
reports. Production will begin in the fall in Berlin. Allan stars in the upcoming Studiocanal/The Picture Company action thriller
Gunpowder Milkshake
for Netflix.
The film will be directed by Alberto Corredor, who directed the short film that was acquired to be turned into a feature length horror film. Christina Pamies and Bryce McGuire wrote the script. Studiocanal will commence worldwide sales at the Cannes Market.
Baghead
revolves around a mysterious figure called Baghead, a diminutive wrinkled up person who is able to manifest the dead and bring them back to our world for short intervals. People seek out the mysterious medium to reconnect with lost loved ones. Once in contact with Baghead, however, the title character's true powers and intentions are revealed and there is a high price to pay for its contact with the deceased.
The feature transfer will build on that storyline and take a
Saw
-like approach, adding in supernatural elements. Allan will play the film's lead, who must contend with the evil entity which has deep connections to her family's past.
'PETER RABBIT 2: THE RUNAWAY' STEALS $900K ON THURSDAY
06/11/21 @ 2:08 pm EST
Source:
Deadline
| Categories:
MIsc
|
Comments
(0) |
E-mail Article
|
Add a Comment
Sony is reporting the Thursday night previews to
Peter Rabbit 2: The Runaway
which began at 4 p.m. yesterday at 2,572 theaters, and the long-awaited Will Gluck directed sequel grossed $900K. The first
Peter Rabbit
in February 2018 didn't hold any previews.
Sony earlier in the week was expecting $8M-$10M, but the sequel could very well do in the teens at 3,300. As far as Thursday night comps to
Peter Rabbit 2,
it's an apples-to-oranges comparison due to pre-pandemic numbers, however, both Sony's
Emoji Movie
and Fox/DreamWorks Animation's
Trolls
posted $900K Thursday nights, and respectively went on to $24.5M and $46.5M opening weekends.
Peter Rabbit 2
has a 70% fresh score on Rotten Tomatoes.
The first installment of
Peter Rabbit
opened to $25M domestic and went on to make $115.2M domestic, $351.2M WW. While Sony has sold off some of its movies to Netflix (licensed out global rights, if you will), the Culver City lot kept
Peter Rabbit 2,
as they knew they could make some dough off of this one. Already, the sequel has banked over $46M offshore, after a staggered launch out of Australia at end of March (before Victoria closed down), and heads into China this weekend. (via
Deadline
)