'LOKI' MOVES UP PREMIERE DATE, WILL RELEASE WEEKLY EPISODES ON WEDNESDAYS
05/05/21 @ 7:22 pm EST
Source:
Variety
| Categories:
Marvel
|
Comments
(0) |
E-mail Article
|
Add a Comment
Wednesdays are the new Fridays in the Marvel Cinematic Universe.
Loki
star Tom Hiddleston announced that his Disney+ series is moving up its release date two days to Wednesday, June 9. The weekly episodes of
Loki
will release on Wednesdays instead of the usual Friday schedule that fellow Marvel shows
WandaVision
and
The Falcon and the Winter Soldier
followed.
Breaking character from his fan-favorite Loki persona, Hiddleston told Marvel fans the news in a video. (Watch it below.)
Loki
follows everyone's favorite God of Mischief after the time-traveling shenanigans he got up to in
Avengers: Endgame
. Trailers for the Disney+ series show Loki being recruited by a mysterious organization called the Time Keepers to fix the flow of time in several alternate realities. (via
Variety
)
Announcement video:
https://youtu.be/mNyLzc3MU_E
KRISTIN KREUK AND FIVE OTHERS JOIN AMAZON'S REACHER
06/12/21 @ 2:20 pm EST
Source:
Deadline
|
Comments
(0) |
E-mail Article
|
Add a Comment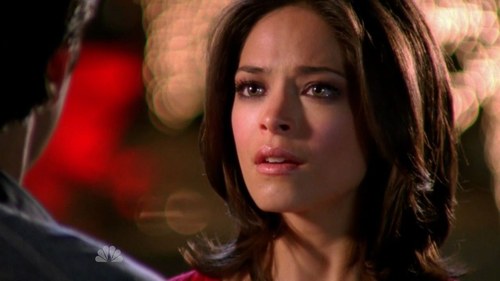 The upcoming Amazon series Reacher, based on the character of Jack Reacher from author Lee Childs, is growing it's cast quickly. Joining Titan's star Alan Ritchson who will be playing the title character are some familiar faces. Kristin Kreuk (Smallville, Beauty & the Beast), Marc Bendavid (Dark Matter, Good Witch) Willie C. Carpenter (Devious Maids, Brawl in Cell Block 99), Currie Graham (Murder in the First), Harvey Guillén (What We Do in the Shadows) and Maxwell Jenkins (Lost in Space) have all been added to season one of the series that will be an adaptation of the first Jack Reacher novel, the Killing Floor, which is set in a small town in Georgia. The series is being exec produced and showrun by Nick Santora.
NETFLIX HAS TWO FAR CRY PROJECTS IN THE WORKS
06/12/21 @ 2:10 pm EST
Source:
Deadline
|
Comments
(0) |
E-mail Article
|
Add a Comment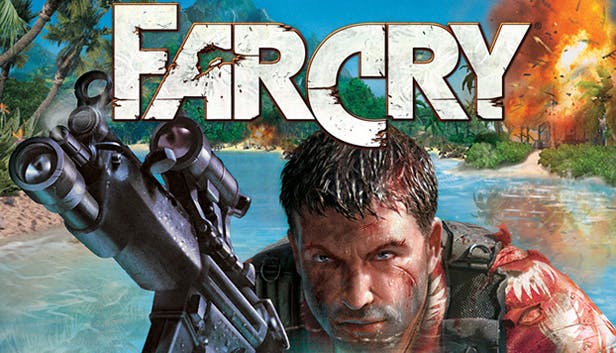 The Ubisoft video game franchise, Far Cry, is the subject of not one, but two new projects in the works over at Netflix. According to
Deadline
, Already announced was Captain Laserhawk: A Blood Dragon Remix from Adi Shankar. This is of course tied to Far Cry 3. The company has now announced a second anime series based on the franchise but no further details were released. The first installment of the first person shooter dropped in 2004 and Far Cry 6, which will feature Giancarlo Esposito, will be released this October.
AURORA PERRINEAU JOINS SEASON FOUR OF WESTWORLD
06/12/21 @ 1:58 pm EST
Source:
Deadline
|
Comments
(0) |
E-mail Article
|
Add a Comment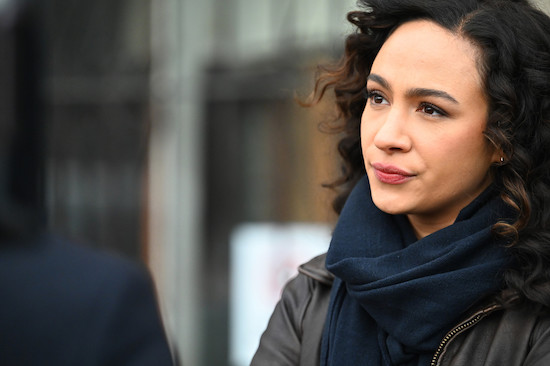 It has been a while since we had any news of season four of Westworld, but
Deadline
is reporting that Aurora Perrineau from Prodigal Son will be joining the cast in an unnamed recurring role. Reports say she will appear in at least five episodes of the new season. She has also been seen in the Netflix series When They See Us and the Hulu series Into the Dark. A premiere date for season four has not been announced.
CLARICE MOVE TO PARAMOUNT+ MAY NOT HAPPEN AS NEGOTIATIONS STALL
06/12/21 @ 1:47 pm EST
Source:
Deadline
|
Comments
(0) |
E-mail Article
|
Add a Comment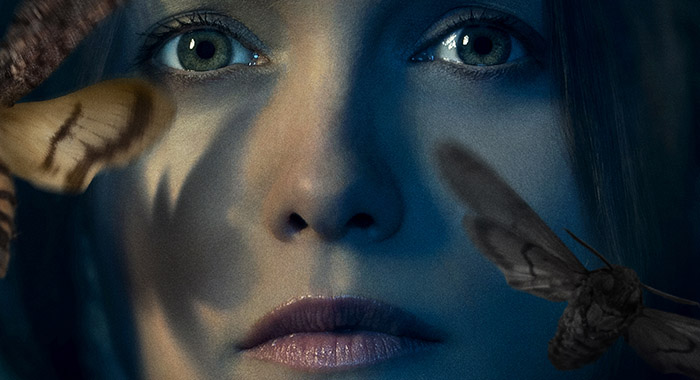 Negotiations between CBSViacom and MGM Television have completely stalled, putting the chances of Clarice, the Silence of the Lambs sequel's future in serious doubt. And
Deadline
is reporting that there is no viale way for the show to return to CBS as the network has already committed to a full slate for the fall, leaving Paramount+ as it's only real option. Word had surfaced about a month ago that Clarice and SEAL Team Six would both move from CBS to Paramount+, and while the deal for SEAL as well as Evil have been made, the negotiations for Clarice are stalled and likely will mean that a show that once had a second season pickup will now be laying off 300 people.
'THE WITCHER'S FREYA ALLAN TO STAR IN HORROR THRILLER 'BAGHEAD'
06/11/21 @ 2:07 pm EST
Source:
Deadline
| Categories:
MIsc
|
Comments
(0) |
E-mail Article
|
Add a Comment
Freya Allan, a breakout in the Netflix series
The Witcher
, is set to star in
Baghead
for Studiocanal and The Picture Company,
Deadline
reports. Production will begin in the fall in Berlin. Allan stars in the upcoming Studiocanal/The Picture Company action thriller
Gunpowder Milkshake
for Netflix.
The film will be directed by Alberto Corredor, who directed the short film that was acquired to be turned into a feature length horror film. Christina Pamies and Bryce McGuire wrote the script. Studiocanal will commence worldwide sales at the Cannes Market.
Baghead
revolves around a mysterious figure called Baghead, a diminutive wrinkled up person who is able to manifest the dead and bring them back to our world for short intervals. People seek out the mysterious medium to reconnect with lost loved ones. Once in contact with Baghead, however, the title character's true powers and intentions are revealed and there is a high price to pay for its contact with the deceased.
The feature transfer will build on that storyline and take a
Saw
-like approach, adding in supernatural elements. Allan will play the film's lead, who must contend with the evil entity which has deep connections to her family's past.
'PETER RABBIT 2: THE RUNAWAY' STEALS $900K ON THURSDAY
06/11/21 @ 2:08 pm EST
Source:
Deadline
| Categories:
MIsc
|
Comments
(0) |
E-mail Article
|
Add a Comment
Sony is reporting the Thursday night previews to
Peter Rabbit 2: The Runaway
which began at 4 p.m. yesterday at 2,572 theaters, and the long-awaited Will Gluck directed sequel grossed $900K. The first
Peter Rabbit
in February 2018 didn't hold any previews.
Sony earlier in the week was expecting $8M-$10M, but the sequel could very well do in the teens at 3,300. As far as Thursday night comps to
Peter Rabbit 2,
it's an apples-to-oranges comparison due to pre-pandemic numbers, however, both Sony's
Emoji Movie
and Fox/DreamWorks Animation's
Trolls
posted $900K Thursday nights, and respectively went on to $24.5M and $46.5M opening weekends.
Peter Rabbit 2
has a 70% fresh score on Rotten Tomatoes.
The first installment of
Peter Rabbit
opened to $25M domestic and went on to make $115.2M domestic, $351.2M WW. While Sony has sold off some of its movies to Netflix (licensed out global rights, if you will), the Culver City lot kept
Peter Rabbit 2,
as they knew they could make some dough off of this one. Already, the sequel has banked over $46M offshore, after a staggered launch out of Australia at end of March (before Victoria closed down), and heads into China this weekend. (via
Deadline
)
NETFLIX PICKS UP ADULT ANIME 'CAPTAIN LASERHAWK: A BLOOD DRAGON REMIX'
06/11/21 @ 1:54 pm EST
Source:
Variety
| Categories:
MIsc
|
Comments
(0) |
E-mail Article
|
Add a Comment
Netflix and Ubisoft Film & Television are expanding their relationship, with the streamer ordering the adult anime series
Captain Laserhawk: A Blood Dragon Remix,
Variety
reports.
The series has been given a six-episode order. The series, based on
Far Cry 3
expansion
Blood Dragon
, is an original anime featuring alter egos of Ubisoft characters in a highly-referenced homage to the early '90s. It was first announced as being in development in 2019 but no network or streaming service was attached at the time.
Adi Shankar is the creator and executive producer with Juguet, Revon, and Guillemot once again producing. Bobbypills is the production studio.
Also ordered was a
Far Cry
adult anime series based on the first-person shooter game franchise of the same name, with each game revolving around the main character working against a fearsome dictator that controls a particular island or isolated region. The first game was released in 2004 and has sold more than 60 million units to date.
Far Cry 6
, featuring Giancarlo Esposito as the main antagonist, is due to be released in October.
'SHE-HULK' SERIES AT DISNEY+ CASTS JAMEELA JAMIL
06/11/21 @ 1:42 pm EST
Source:
Variety
| Categories:
Marvel
|
Comments
(0) |
E-mail Article
|
Add a Comment
The
She-Hulk
series at Disney+ has cast Jameela Jamil in a major role,
Variety
has confirmed.
The series centers on lawyer Jennifer Walters (Tatiana Maslany), cousin of Bruce Banner, who inherits his Hulk powers after she receives a blood transfusion from him. Unlike Bruce, however, when she hulks out Jennifer is able to retain most of her personality, intelligence, and emotional control. Jamil will reportedly play Titania, a Marvel supervillain with incredible strength and a frequent rival of She-Hulk.
Reps for Marvel Studios and Jamil did not immediately respond to requests for comment.
Along with Maslany, Jamil joins previously announced cast members Renée Elise Goldsberry, Ginger Gonzaga, and Tim Roth. Mark Ruffalo will also reprise the role of Bruce Banner in the series.
'RESIDENT EVIL' NETFLIX LIVE-ACTION SERIES SETS LANCE REDDICK AS ALBERT WESKER
06/11/21 @ 1:37 pm EST
Source:
Variety
| Categories:
MIsc
|
Comments
(0) |
E-mail Article
|
Add a Comment
The
Resident Evil
live-action series at Netflix has set its main cast, with Lance Reddick set to star as Albert Wesker,
Variety
reports.
Along with Reddick, the series will also star Ella Balinska, Tamara Smart, Siena Agudong, Adeline Rudolph, and Paola Nuñez. Details on which characters the others will be playing are being kept under wraps.
Resident Evil
was originally ordered at Netflix back in August. In the series, nearly three decades after the discovery of the T-virus, an outbreak reveals the Umbrella Corporation's dark secrets. Netflix has given the one-hour show an eight-episode order.
Reddick will be the first actor of color to portray Albert Wesker in the long history of the franchise. The first
Resident Evil
game was released in 1996. Since then, the game and the multiple new entries in the franchise have sold over 100 million copies worldwide. In addition, the film franchise has grossed over $1.2 billion worldwide. There are also
Resident Evil
animated films, comic books, novels, and theme park attractions. Netflix will also release the original anime series
Resident Evil: Infinite Darkness
in July.
DC CONTINUING BILL WILLINGHAM'S HIT WITH 'FABLES' #151, 'BATMAN VS. BIGBY!'
06/11/21 @ 8:54 am EST
Source:
DC Comics
| Categories:
DC
|
Comments
(0) |
E-mail Article
|
Add a Comment
Once upon a time, fans met the characters of Fabletown, the hidden city populated by legendary heroes and villains of fairy tales and folklore. Now, in celebration of its upcoming 20th anniversary, the bestselling series
Fables
is picking up where it left off—and expanding into the DC Universe.
First, on sale in September,
Batman vs. Bigby! A Wolf in Gotham
sees Fables's infamous sleuth Bigby Wolf go head-to-head with the world's greatest detective, Batman, in this six-issue spinoff miniseries from DC Black Label. Written by Bill Willingham with pencils by Brian Level, inks by Jay Leisten, and colors by Lee Loughridge, this crossover detective story will delight fans of both Batman and Fables—or fans who just love a good noir mystery.




"I've wanted to do this since the very first year of Fables," says writer Bill Willingham. "Why? Because Batman is a detective, and Bigby is a detective, and I love a well-crafted story crossing over characters from two different fictional worlds. It's automatically a fish-out-of-water story for at least one of the main characters, and that sort of story always works. Plus, I knew from the very beginning of Fables that my fictional universe would allow for many ways to get Bigby Wolf into the DCU and Gotham City. Even though those cosmic story structures wouldn't be introduced in the Fables books for a year or more, they were baked in from the very beginning."

Then, on sale the first week of May 2022, the main story line continues with Fables #151—just in time for the 20th anniversary of Fables #1. Fables #151 is the first installment of "The Black Forest," a 12-issue arc that picks up where the story left off in Fables #150, and is also a perfect jumping-on point for new readers. The series also reunites the core creative team, with pencils by Mark Buckingham, inks by Steve Leialoha, colors by Lee Loughridge, and letters by Todd Klein.




"We introduce a great new character and catch up with many of our most beloved characters from the previous issues," says writer and creator Bill Willingham. "Mark Buckingham has agreed to draw all twelve issues of this tale and I believe he's doing the best work of his career. Yes, I know I've said that several times before, but can I help it if he keeps getting better and better?"

Bill Willingham's return to DC will also include Cursemas, a 48-page standalone holiday special featuring the Justice League.