RUSSO BROTHERS TO MAKE A DOCUMENTARY ON STAN LEE
04/14/19 @ 5:45 pm EST
Source:
Pinkvilla
| Categories:
Stan Lee
|
Comments
(0) |
E-mail Article
|
Add a Comment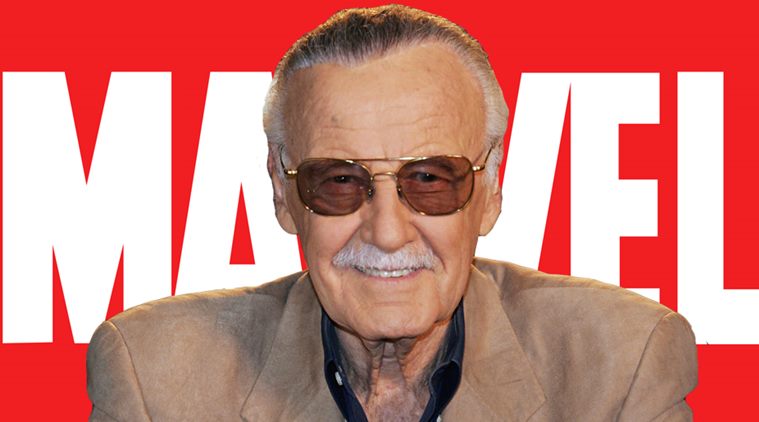 Pinkvilla
is reporting that Anthony and Joseph Russo of
Avengers
film fame are developing a "little something" on late comic book legend Stan Lee.
"We love Stan Lee and I think it's incredibly special that
Endgame
will be his final [Marvel Studios movie] cameo. We are fascinated by the life of Stan Lee and we are actually developing a little something that has to do with his work in the history of Marvel," Anthony Russo told the site. "But we are not ready to present it or talk about it yet. It's more of a documentary."
The Russo brothers are in India promoting
Avengers: Endgame
.
'IZOMBIE': SEASON 5 TRAILER, POSTER
04/20/19 @ 12:37 pm EST
Source:
The CW
| Categories:
MIsc
|
Comments
(0) |
E-mail Article
|
Add a Comment
The fifth and final season of zombie-dramedy
iZombie
is set to premiere on May 2nd, so
The CW
marketing crew are beginning to rumble.
Here is a new Season 5 trailer for the series:
https://youtu.be/m1c86N2bkMA
And a new S5 poster!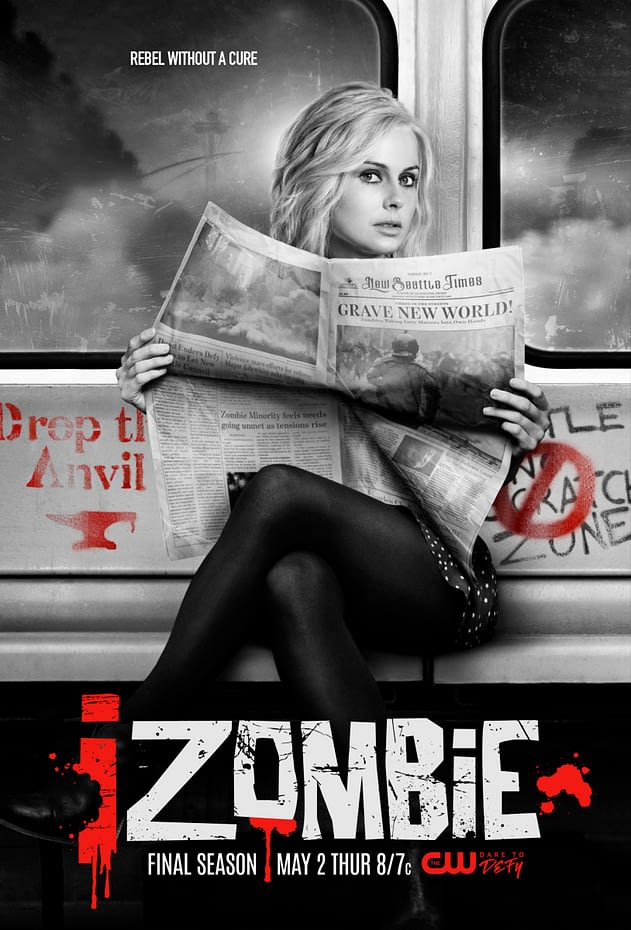 PHOTOS FROM 'POKéMON: DETECTIVE PIKACHU'
04/20/19 @ 12:27 pm EST
Source:
Legendary
| Categories:
Pokemon
|
Comments
(0) |
E-mail Article
|
Add a Comment
Legendary
has released photos from its coming live-action
Pokémon: Detective Pikachu
.
The film hits theaters May 10th.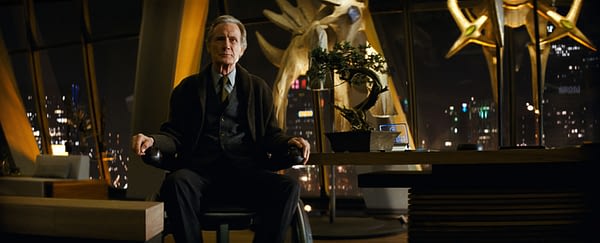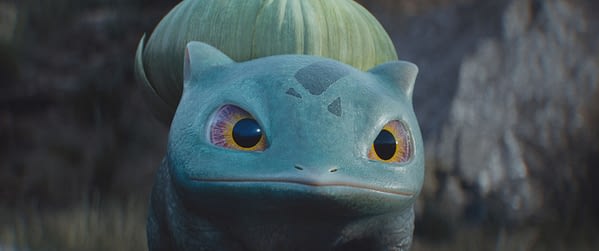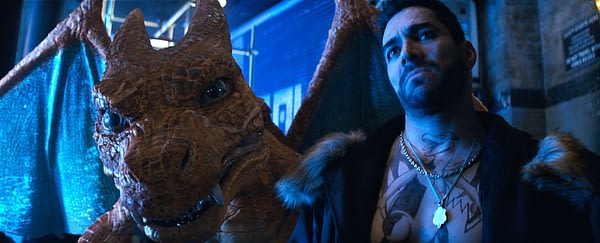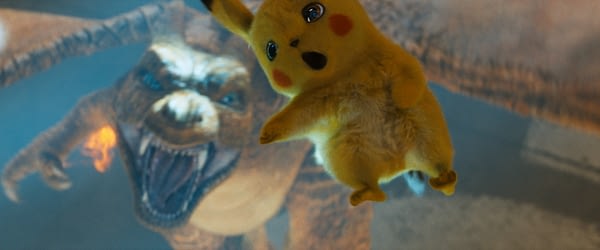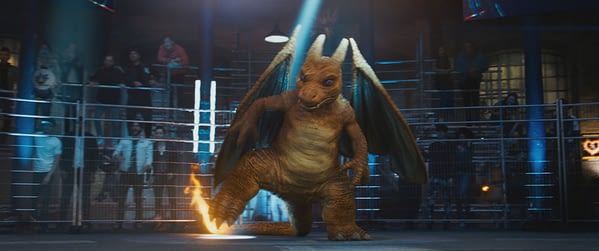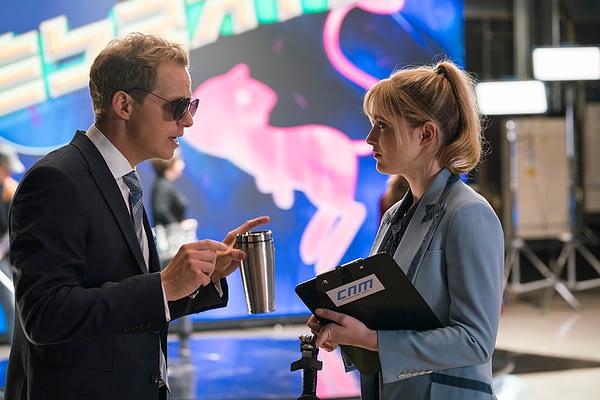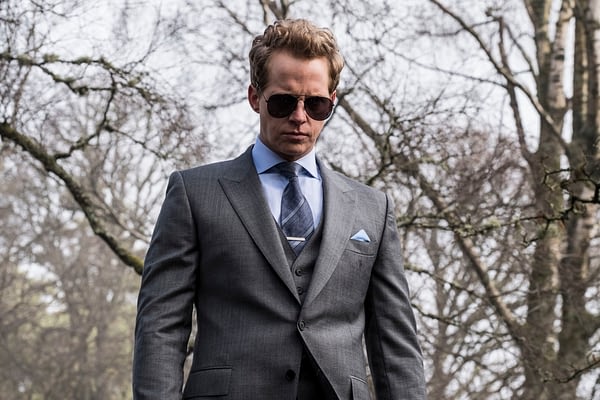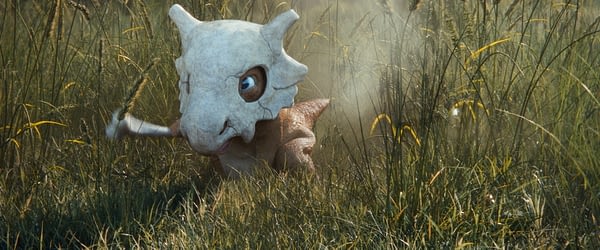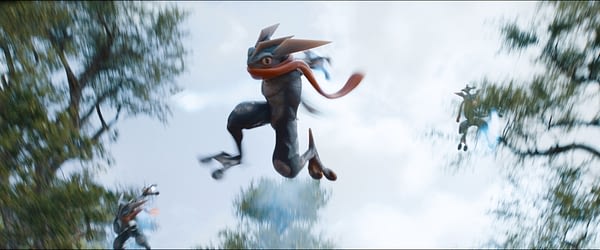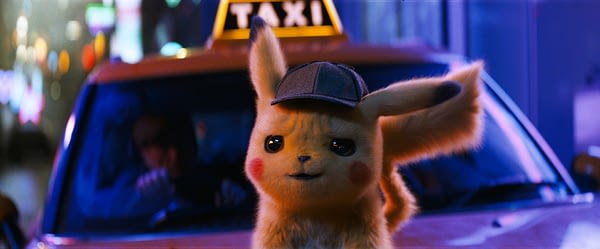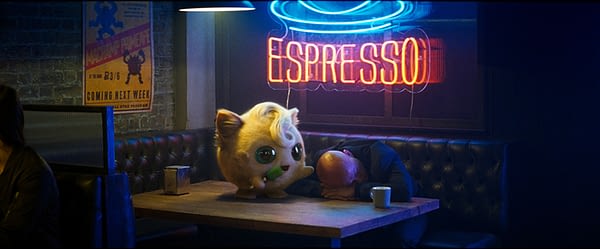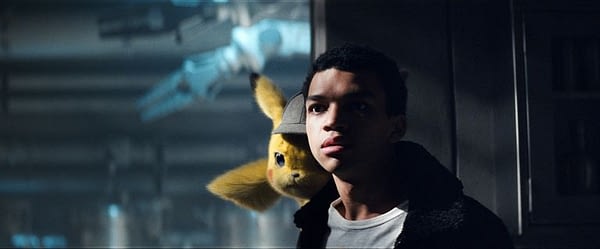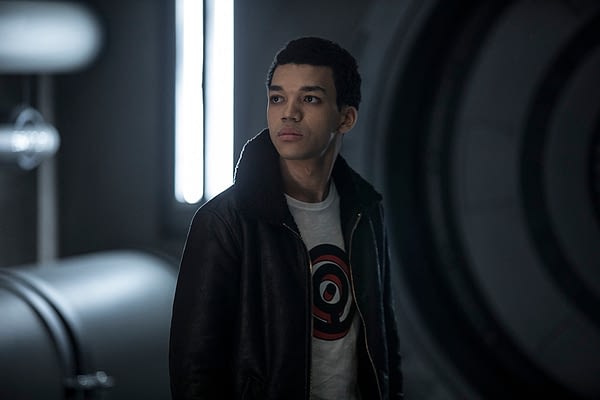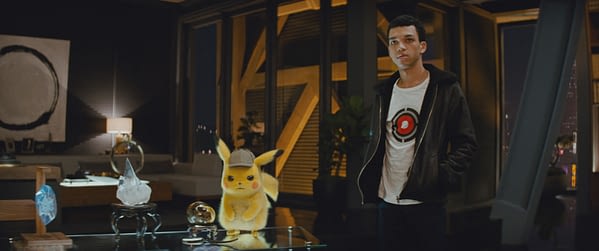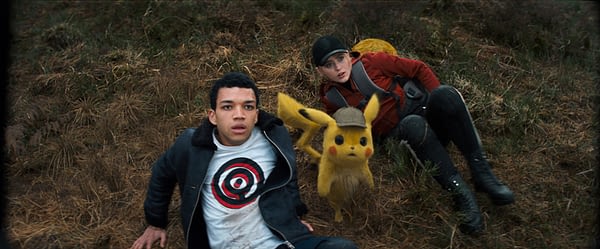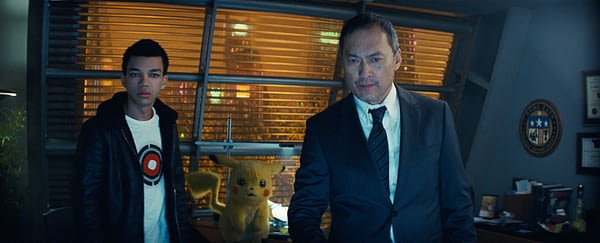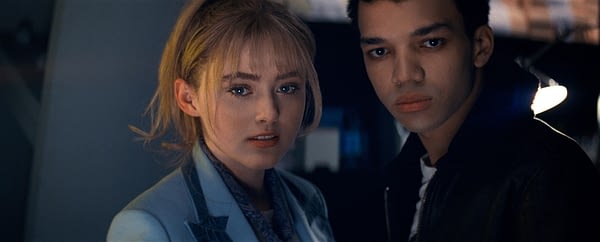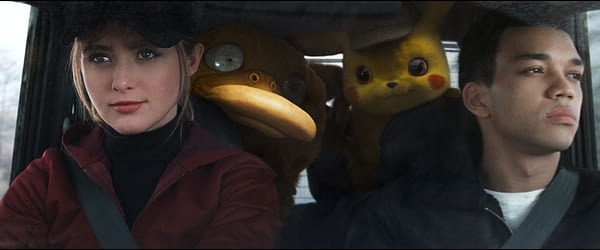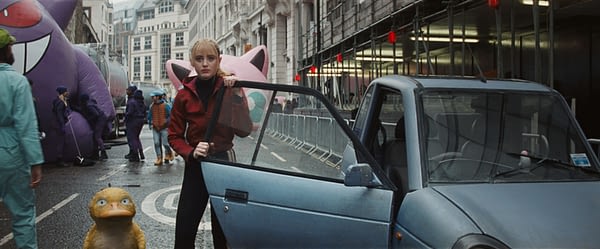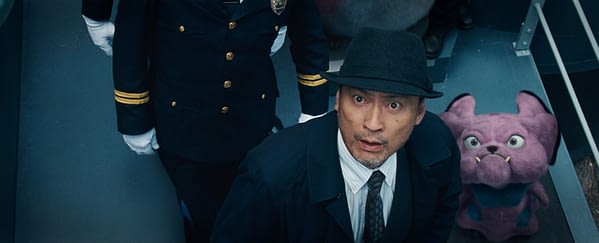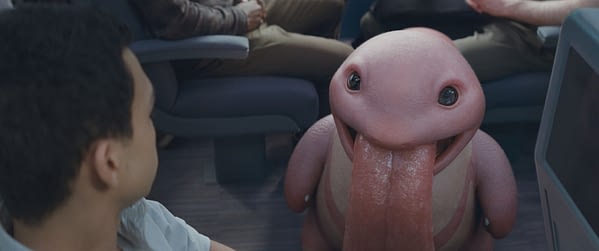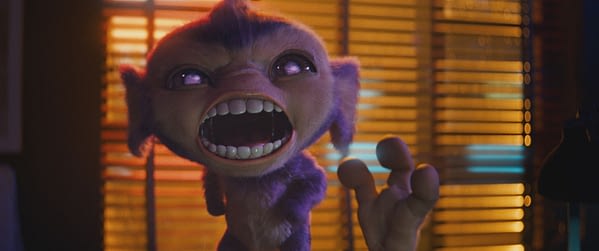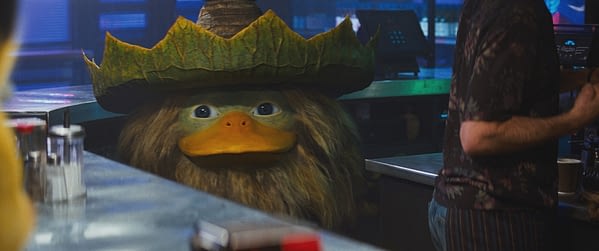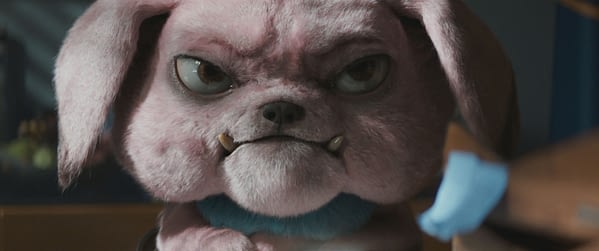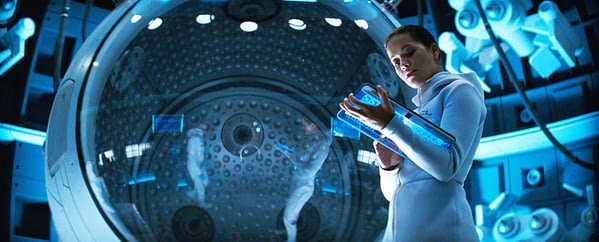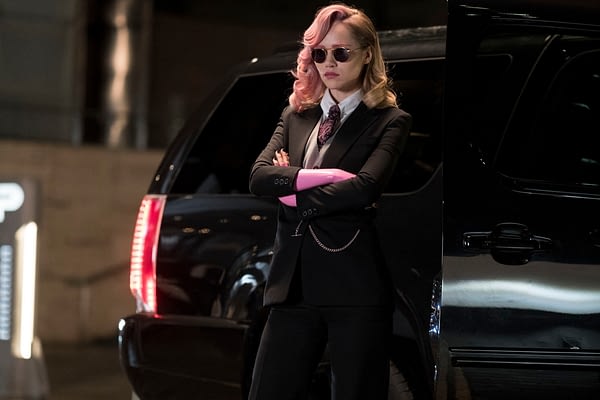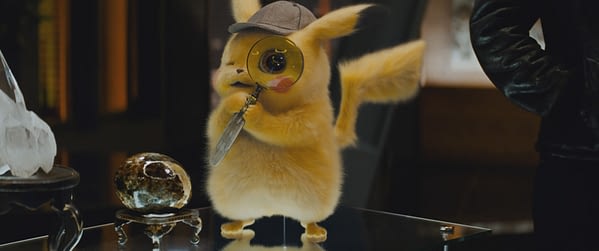 'FEAR THE WALKING DEAD' SEASON 4B RECAP
04/20/19 @ 12:22 pm EST
Source:
Skybound
| Categories:
Walking Dead
|
Comments
(0) |
E-mail Article
|
Add a Comment
Skybound
has released a rather "unique" recap of the second half of
Fear the Walking Dead's
Season 4.
Season 5 of the AMC chiller spinoff begins Sunday, June 2nd.
Recap vid:
https://youtu.be/PMi0aDwRh-I
NEW 'ARROW' PREVIEW: "SPARTAN"
04/20/19 @ 12:13 pm EST
Source:
The CW
| Categories:
DC
|
Comments
(0) |
E-mail Article
|
Add a Comment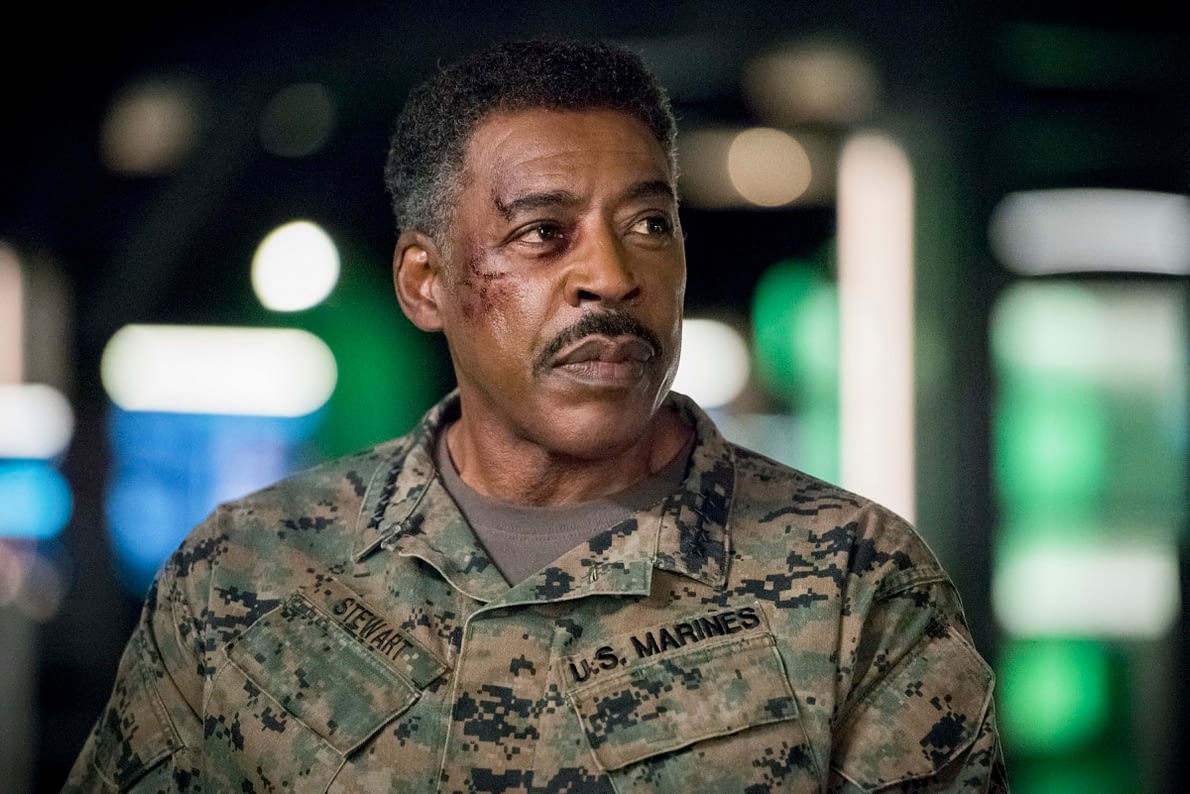 The CW
has released a preview for the next episode of
Arrow
, titled "Spartan."
While the ladies were featured in the last episode, this coming week John Diggle grabs the spotlight!
"Spartan" airs Monday, April 22nd, at 9 p.m. ET/ 8 p.m. CT on The CW.
Preview:
https://youtu.be/mgtQyfDN4O0
NEW 'JOHN WICK: CHAPTER 3 - PARABELLUM' CLIP
04/19/19 @ 4:57 pm EST
Source:
Lionsgate
| Categories:
John Wick
|
Comments
(0) |
E-mail Article
|
Add a Comment
Lionsgate
has released a new clip for the third entry in the John Wick saga,
Chapter 3 - Parabellum
.
And in this particular clip, fans (who remember Wick's first dog) will learn the fate of his second pooch after things start to get really intense for Wick in the third film.
John Wick 3: Parabellum
speeds into theaters May 17.
Clip:
https://youtu.be/Mioo2uqCSG0
'GOTHAM': SERIES FINALE TRAILER
04/19/19 @ 4:26 pm EST
Source:
Fox
| Categories:
DC
|
Comments
(0) |
E-mail Article
|
Add a Comment
It is always sad when a TV series ends, one which has continued to interest as you become attached to story arcs and characters.
Fox's
Batman prequel
Gotham
ends April 25th after five years on the air.
Here is the season finale trailer:
https://youtu.be/l7bZeQvkFD4
JIM STARLIN'S 'DREADSTAR' GETS OMNIBUS COLLECTIONS
04/19/19 @ 4:20 pm EST
Source:
Omnibus Press
| Categories:
MIsc
|
Comments
(0) |
E-mail Article
|
Add a Comment
Jim Starlin is best known for his cosmic epics, and the creation of characters like Thanos, Drax, Gamora, and many more, who have become recognized worldwide thanks to the Marvel Cinematic Universe. "Avengers: Endgame," again pitting the Avengers against Thanos, is due in theaters soon. But Starlin's most personal, beloved story may well be the DREADSTAR saga, which is now being collected in an Omnibus series remastered by Jim Starlin himself.
Starlin is teaming up with Ominous Press once again to present JIM STARLIN'S DREADSTAR OMNIBUS, a three-volume set collecting all of Starlin's DREADSTAR saga, more than 1,500 pages of material. DREADSTAR is the cosmos-spanning tale of Vanth Dreadstar, last survivor of Milky Way galaxy, who assembles a band of misfits in order to take on the Lord High Papal's Church of the Instrumentality, as well as the galaxy-controlling Monrachy.
Volume 1 is being offered now on Kickstarter
, a 512-page to me that collects the original Metamorphosis Odyssey presented in Epic Illustrated magazine, to the Dreadstar graphic novel, The Price graphic novel, the Epic Illustrated #18 short story, and the first eight issues of the standalone Dreadstar comic series. Bonus material in Volume 1 includes Starlin's Metamorphosis Odyssey Portfolio, as well as the rare four-page Starlin story The Prayer.
Volumes 2 and 3 will complete Starlin's DREADSTAR saga, collecting up through issue #40 of the regular series, along with bonus material. Each volume features brand new cover art by Starlin. A slipcase designed to hold all three volumes also includes new Starlin art. Having injured his drawing hand in an accident, Starlin believed his drawing days were over. But he worked his drawing muscles into shape again, and painstakingly drew and colored these new covers and slipcase art.
"Dreadstar was the Guardians of the Galaxy before there was a Guardians of the Galaxy," Jim Starlin said of his star-spanning series. "It was a labor of love that I worked nearly a decade on. Hopefully with a little love from you folks, we'll get this book out there in print again."
The project continues the collaboration between Ominous Press and Starlin, a partnership that recently produced the handsome hardcover editions of Black Book: The Art of Jim Starlin and the illustrated novella Mindgames: A Hardcore Station Story.
The current Kickstarter campaign offers a range of rewards, including print and digital versions of the DREADSTAR OMNIBUS Volume 1, Black Book: The Art of Jim Starlin, and Mindgames: A Hardcore Station Story. The campaign also offers a remastered reprint of Dreadstar #1, with new covers by an array of superstar artists, including Chris Burnham, Patrick Zircher, Bart Sears, Andy Smith, and Joe Staton. These highly-collectible Legacy Editions are strictly limited to 100 issues each.
Also being offering is an impressive one-sixth scale figure of Vanth Dreadstar, created by master sculptor Paul Harding (DC Collectibles, Gentle Giant, Tweeterhead).Ominous Press Publisher Sean HusVar, said, "Ominous is so pleased to continue our relationship with Jim Starlin with this Dreadstar project. We're all fans of Dreadstar from way back, and we're excited to present this remastered opus to Starlin fans old and new alike. If this goes well, who knows what the future might hold for Ominous and Dreadstar."
'GOTHAM': CAMREN BICONDOVA CONFIRMS SHE WON'T PLAY OLDER CATWOMAN IN SERIES FINALE
04/19/19 @ 4:10 pm EST
Source:
Heroic Hollywood
| Categories:
DC
|
Comments
(0) |
E-mail Article
|
Add a Comment
Heroic Hollywood
reports that Camren Bicondova confirmed she will not play adult Catwoman in the series finale of
Gotham
.
Next week's final episode of
Gotham
is set to conclude the five-year journey of early iterations of favored heroes and villains, but long-time series regular Bicondova will not be returning for the show's last hour.
In a message to fans posted on her official Twitter account, Bicondova revealed the penultimate episode of
Gotham
marked her final appearance as Selina Kyle and actress Lili Simmons will take on the role of adult Catwoman in the series finale. Bicondova assured fans Simmons is "perfect for the role" and recounted how they both had lengthy conversations about the character.
Gotham's
series finale is scheduled to air April 25 on Fox.
TV REVIEW: THE FLASH S5 E18 - 'GODSPEED'
04/19/19 @ 3:46 pm EST
Source:
Dan Wickline
|
Comments
(0) |
E-mail Article
|
Add a Comment


For those of you who wanted a Nora West-Allen centric episode set in the future, you got your wish here. After the big reveal that Nora has been working with Eobard Thawne this whole time, Barry Allen put his daughter into one of the holding cells while he and the team try to figure out why. The answer is to read her journal of course and thanks to Sherloque they can… though they get mad at him a bit for not telling them sooner of his suspicions. Which isn't really fair but everyone is emotional, and they need him to go to his room so Tom Cavanagh can spend the episode playing Thawne.

The team find out why Nora went to Thawne in the first place. She was working as a CSI and was obsessed with speedsters and solving the one crime The Flash couldn't, Cicada. At this point she doesn't know of her connection to the Flash and she thinks he father died because of metas. Her and her CSI partner Lia come across a case that it sure seems like a speedster is involved and as they gather evidence, the confront the villain and Nora is hit by lighting, causing her to get superspeed. Except as Nora tries to figure out her powers, Lia discovers a chip that was removed from Nora that was actually a dampener and that Nora had the power all along. This of course causes the rift between Nora and Iris. Needing help, Nora goes to the one speedster she has access to, Thawne. He is in prison waiting to be executed. He sends her away.

Nora and Lia figure out that the speedster they call Godspeed is trying to make a stable version of Velocity 9 (remember that from season 2?) and are able to confront him. Nora isn't good with her powers yet and Godspeed kills Lia. Nora goes back to Thawne and begs for his help, which this time he decides to give. He guides her through fighting Godspeed and eventually capturing him. This leads to them working together and eventually her going to see her father who she now knows is The Flash.

This is enough for Iris to let Nora out of her cell to explain the rest. Once she does, Barry asks for a moment alone with her. He tells her that he can understand going to Thawne for help in the beginning. But she went back to him multiple times after she found out that Thawne killed Barry's mother. This doesn't sit well with Barry, so he takes her back to the future where he tells her that she has to stay there and if she tries to travel through time again, he'll feel it in the Speed Force and stop her. He then stops by to see Thawne and is angry at Thawne for messing with his daughter but takes a bit of solace seeing that Thawne only has 10 minutes left to live.

We can see by the previews that Iris isn't happy that Barry took her back without her even getting to say goodbye, but it looks like a lot more will be happening with that next week as we get the return of Icicle.
TV REVIEW: ARROW S7 E18
04/19/19 @ 3:48 pm EST
Source:
Dan Wickline
|
Comments
(0) |
E-mail Article
|
Add a Comment


With the knowledge that there are only fourteen episodes left in the series after this one, fans are going to be watching each night with added importance. Which is kind of funny that this seemed like a side / filler episode focusing on Black Siren / Laurel Lance from Earth 2. The set up for this had been building as Laurel discovered the truth about Emiko before anyone else, and Emiko went after her, causing her to lose her job and become wanted for murder. This pushed Laurel back into her evil ways as she teamed up with an ex-partner, Shadow Thief.

Laurel's activities cause Dinah and Felicity to team up. Dinah believe Laurel has gone back to her evil ways and wants to bring her in while Felicity believes Laurel had changed and feels abandoned by her friends. As they try to stop her, Felicity enlists the aide of Sara Lance, who isn't Laurel's sister, but she knows how much Quentin tried to help Laurel. The story is pretty straightforward, and Shadow Thief looks to be working for the Ninth Circle gaining some kind of weapon for them. The Canaries plus Felicity team to stop them and convince Laurel to change sides. They go against Shadow Thief and stop her plans. Of course, there is more to it in the episode, a lot of Laurel telling Felicity that their friendship was a lie, etc… but it all works out to Laurel being saved.

While all this is happening, Oliver and Diggle track down a lead the takes them to Kodiak of the Longbow Hunters who gives up the information rather easily. I figured they were trained better, but he did appear to be the weak link of the team. Also, we had flash forwards to find out that the Canary Network is being attacked by Cyber-One and while Dinah and Felicity want them to stand down and regroup, Mia wants to take the fight directly to them. This leads her to take off on her own after Cyber-One's helmeted assassin.

The episode has Laurel deciding she needs to go back to Earth 2 and make amends. Felicity gives her Earth-1 Laurel's Black Canary costume. I'm assuming she is going to call up Cisco and ask for a portal home, but they don't mention that. And while we don't see her leave, the episode switches to the future where Mia tries to take out the helmeted assassin, but as she is losing, Laurel pops up as the Black Canary and takes the killer out. This tells us that at some point she returns to Earth-1 and takes up the Canary mantle.

This felt like a goodbye to Katie Cassidy and if you follow her social media, she has been away from the set for a while and even cut her hair short. I'm not sure what the plans are for the final season, but this could be the last we see of her. She is one of the original cast members and deserves a send off like this and with the vague ending and the fact she has redeemed herself, there is always the chance of the comic book connection of Green Arrow and Black Canary… but damn that would be weird.