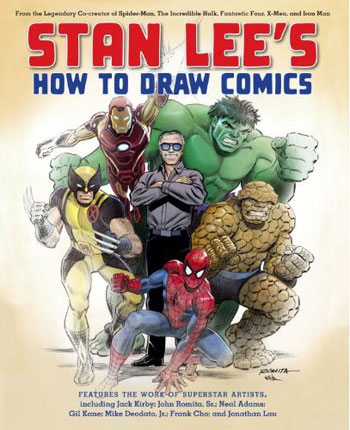 Stan Lee's How to Draw Comics: From the Legendary Co-Creator of Spider-Man, The Incredible Hulk, Fantastic Four, X-Men, and Iron Man

Rating: All Ages
Cover: John Romita
Writer: Stan Lee
Artists: John Romita, Jack Kirby, Neal Adams, Gil Kane, Frank Cho, Jonthan Lau and many more!
Genre: Art
Publication Date: December, 2010
Format: Trade Paperback
Page Count: 224
Dimensions: Approx. 10.6 x 8.6 x 0.6 inches
ISBN: 978-0823000838
In Stan Lee's ...