FREDDIE STROMA BECAME VIGILANTE AFTER FIVE EPISODES OF PEACEMAKER HAD BEEN SHOT
01/16/22 @ 2:05 pm EST
Source:
Screen Rant
|
Comments
(0) |
E-mail Article
|
Add a Comment
One of the breakout characters from the new HBO Max series
Peacemaker
is the other kill-happy, gun-toting masked man, the one called Vigilante. Now the character here is very different from the one created by Marv Wolfman and George Perez back in 1983's
The New Teen Titans #2
, there he was a lawyer seeing justice by taking out the criminals that used the legal system to their advantage. Here is works at a faux Applebees and considers himself Peacemaker's best friend. But the character might have been very different if a swap hadn't been made. Originally
Chris Conrad
was cast in the role and five and a half episodes were filmed before it was decided to replace Conrad with
Freddie Stroma
. That's a huge chunk of an eight-episode series to reshoot. Writer/director James Gunn spoke to
Screen Rant
about the change: "We had already shot five and a half episodes with another actor, who's an incredibly talented guy. But we were on different pages about certain things, and I don't think he wanted to continue on the series in the long run. So we brought Freddie in, five and a half episodes in, and I reshot all of his scenes. And you're the first person who asked me that question, which I'm surprised by. But yeah, we re-shot. I directed all of the scenes with Vigilante in five and a half episodes." If Stroma looks familiar to you, he previously played Cormac McLaggen in the
Harry Potter
franchise, Dickon Tarly in
Game of Thrones
, H.G. Wells in
Time After Time
and Prince Friedrich in
Bridgerton
. That's a pretty diverse resume.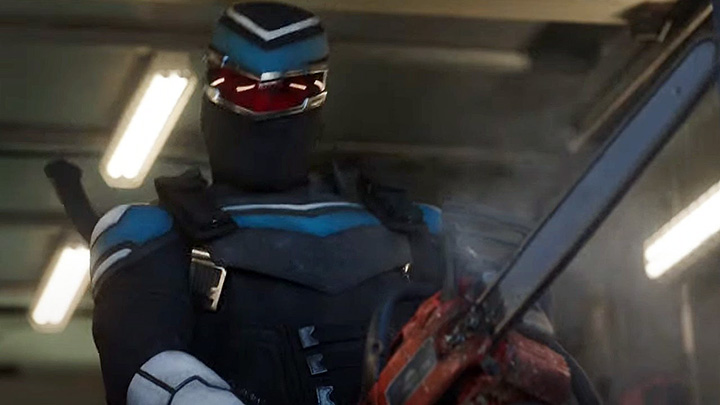 THE SUPERIOR SPIDER-MAN TO RETURN THIS FALL
06/04/23 @ 3:00 pm EST
Source:
Marvel.com
|
Comments
(0) |
E-mail Article
|
Add a Comment
With
Dan Slott
having wrapped up the Spider-Verse storyline, the question became, what's next? Turns out, he had an idea. According to a teaser from Marvel:
This fall, Dan Slott will return to the smarter, stronger, and superior wall-crawler in Superior Spider-Man. Stay tuned for more information in the coming weeks.
Now, whether this means the return of Doctor Octopus taking over Peter Parker's or if it's some new incarnation of the character. But with the release of
Spider-Man #8
there seems to be a few more Spider-Men around… maybe that will be the name Peter Palmer takes on.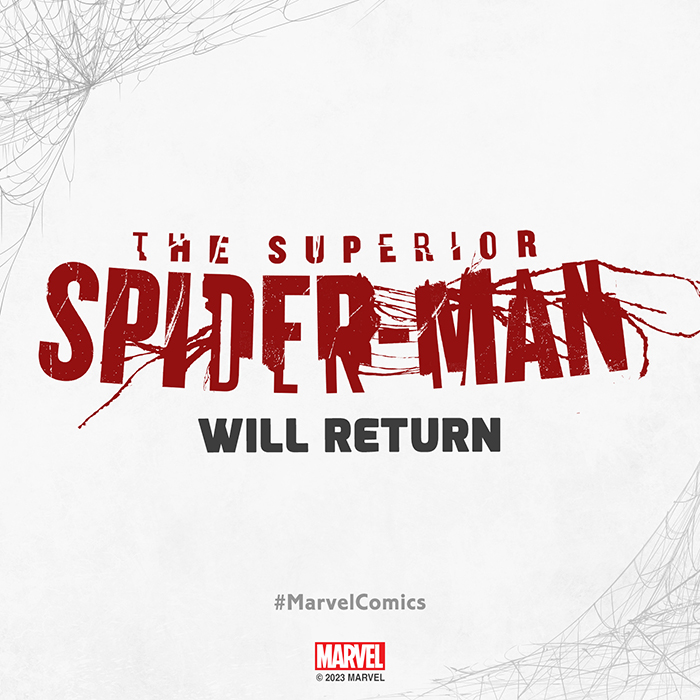 WE KNOW EXACTLY HOW ANDOR SEASON 2 WILL END
06/04/23 @ 2:53 pm EST
Source:
Entertainment Weekly
|
Comments
(0) |
E-mail Article
|
Add a Comment
The upcoming second season of
Andor
is going to be the last and we've known that for a very long time. The series was conceived to show us what Cassian Andor's life was like five years prior to the
Rogue One
mission, so there was an obvious end point. Turns out we know exactly how close it gets to that end and it shouldn't surprise anyone since
Rogue One
ended mere seconds away from the start of
Star Wars: A New Hope
. Series creator and showrunner
Tony Gilroy
told
Entertainment Weekly
exactly how the
Diego Luna
series will end.
"We said that in the first junket. He's going to be walking up– I didn't mind. They were like, 'Do you wanna say that?' Or whatever. I didn't mind, because that is our frame, and everyone should know, and it's good to define it, in a weird way. Yeah, he's going to be walking out to the ship to Rings of Kafrene to go meet Tivik. He's on his way to that first mission. So that's our final– That's our farewell."
That is the trick about doing prequels, you already know how it ends, the drama has to come from other areas.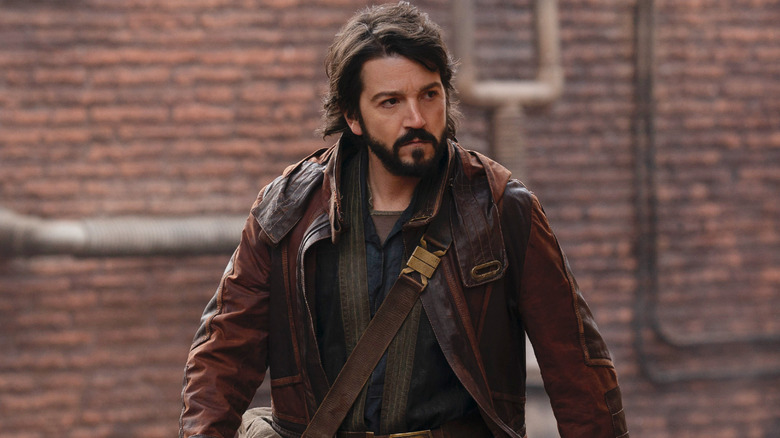 CAPTAIN AMERICA 4 PLANS TO GROUND THE GUY WITH WINGS
06/04/23 @ 2:38 pm EST
Source:
Collider
|
Comments
(0) |
E-mail Article
|
Add a Comment
Ever since
Avengers: Endgame
, the MCU seems to be much bigger in scope with the heroes dealing with aliens, Celestials, multiverses, omnipotent AIs and Egyptian deities. The upcoming
Captain America: New World Order
is going to be bringing it back down according to production designer
Ramsey Avery
. He told
Collider
:
"The intent of this is to be very grounded, to make sure it has that sense of really happening in the world. So, it's a different sense in a lot of ways than particularly some of the more recent pieces have been. And it's a very deliberate choice, and it's a fascinating choice and an exciting choice. And it comes with a whole host of different kinds of questions involved in that."
While there have been a couple grounded projects like
Hawkeye
and
Black Widow
, it will be interesting to see exactly how the audience reacts as some voices on the internet have been calling for less mystical and cosmic stories yet at the same time, they complain that the new projects aren't referencing things like the Celestial sticking up out of the ocean… Can they make everyone happy?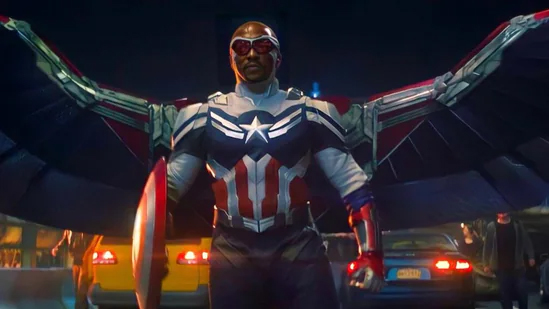 SPIDER-MAN: ACROSS THE SPIDER-VERSE SWINGS TO THE TOP OF THE BOX OFFICE
06/04/23 @ 2:22 pm EST
Source:
Deadline
|
Comments
(0) |
E-mail Article
|
Add a Comment
The opening weekend for
Spider-Man: Across the Spider-Verse
is far bigger than anyone expected. The domestic tally for the animated film was $120.5 million, winning the box office for the week and topping
Guardians of the Galaxy Vol 3
by $2.1 million for the opening of a summer tentpole film this year. And it did just as well globally, surpassing its estimated $150 million with $208.6 million. This also makes it the third best opening for a Spider-Man movie behind
Spider-Man: No Way Home
$260.1 million and
Spider-Man
3 $151.1 million. It's the best start ever for a Sony Animation film. And the studio has to be chomping at the bit at the idea of the third film releasing next year on March 29th. The rest of the top five rounds out with The Little Mermaid with $40.6 million in it's second week, The Boogeyman opened with $12.3 million in third, Guardians hung on to fourth place with $10.2 million and Fast X took fifth with $9.2 million in its third week. It will be interesting to see how these films do over the next two weekends with he release of Transformers: Beast Wars on June 9th and The Flash on June 16th.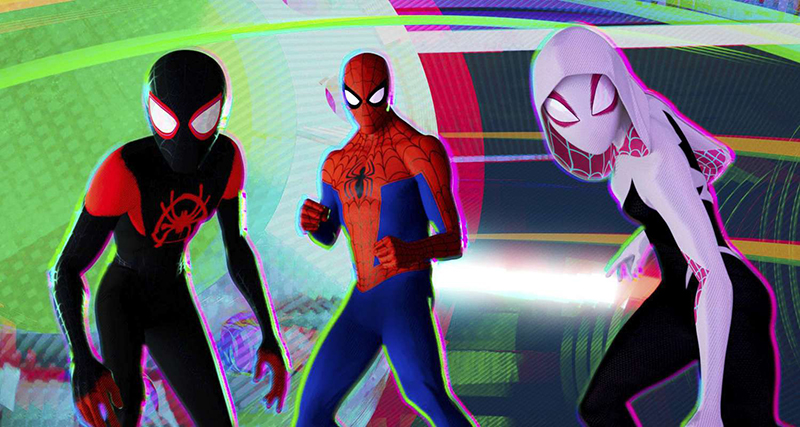 JEREMY RENNER ON WHETHER HE WILL RETURN TO THE MCU
06/03/23 @ 11:46 am EST
Source:
Twitter
|
Comments
(0) |
E-mail Article
|
Add a Comment
The remarkable recovery continues as
Jeremy Renner
is spending this weekend at Phoenix Fan Fusion meeting with convention goers and doing photo ops. This is almost inconceivable after just six months ago when the actor was crushed by a 14,000 lbs snowplow and rushed into emergency surgery. It is almost miraculous to see just how far the actor has come in such a short time, but of course now that he is getting out there, someone was bound to ask him the question… will you be back as Clint Barton aka Hawkeye? Renner told the audience that he isn't going anywhere and plans to continue acting. And as for returning to the MCU, he said:
"If Marvel wants me back, I'll do it in a heartbeat."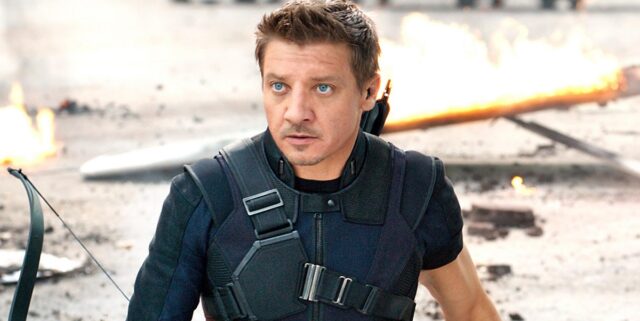 DOES ACROSS THE SPIDER-VERSE HAVE A POST-CREDIT SCENE?
06/03/23 @ 11:37 am EST
Source:
The Direct
|
Comments
(0) |
E-mail Article
|
Add a Comment
If you haven't gotten out to see
Spider-Man: Across the Spider-Verse
yet, here's a bit of helpful information… the film has no post-credit scene. While that might seem surprising for a Marvel related film as fans now come to expect to stay through all of the credits for what used to be called a Monk's Reward. But leaving the extra scene out makes a lot of sense here as the film is said to end on a cliffhanger, the effect of which an additional scene would diminish. Produces have called the sequel the
Empire Strikes Back
of the Spider-Verse trilogy, meaning that the ending will set up the next film,
Spider-Man: Beyond the Spider-Verse
which will hit theaters March 29th, 2024.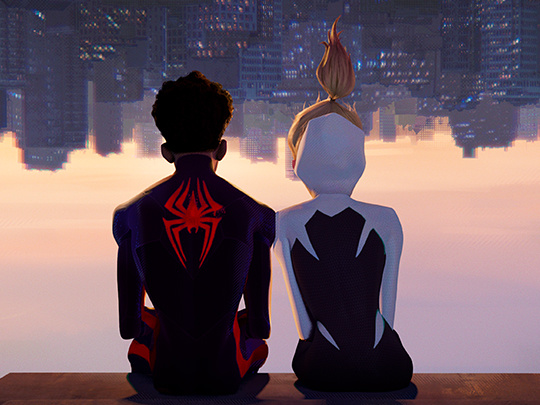 THE WINCHESTERS FAIL TO FIND A SECOND SEASON HOME
06/03/23 @ 11:24 am EST
Source:
Deadline
|
Comments
(0) |
E-mail Article
|
Add a Comment
There is no resurrection this time as the
Supernatural
spinoff
The Winchesters
fails to find a home for a second season. After having the plug pulled by the new owners of the CW, producers shopped the freshman series around to three potential streaming homes: Max, owned by Warner Bros Discovery as is the series production company. Netflix, the current streaming home for all 15 seasons of
Supernatural
. Or Amazon Prime, where
Jensen Ackles
and
Danneel Ackles
production company call home. All of which passed on the series. At this point, all possible avenues have been exhausted, in spite of a strong internet campaign to save the prequel series. The CW has still yet to make a renewal decision on three series:
Superman & Lois
,
All-American: Homecoming
and
Gotham Knights
.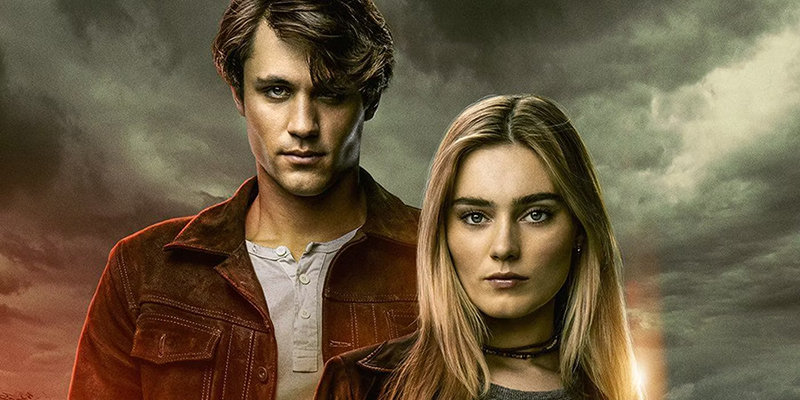 TOM HOLLAND PICKS HIS FAVORITE SPIDER-MAN MOVIE
06/03/23 @ 11:10 am EST
Source:
Deadline
|
Comments
(0) |
E-mail Article
|
Add a Comment
The Associated Press asked Spider-Man actor
Tom Holland
, which Spider-Man movie was his favorite. Not such an easy question since there really are a lot of Spider-Man movies, all made in the last twenty years. Three starring
Tobey Maguire
, two with
Andrew Garfield
and three more starring Holland himself. But the actor went to the animated feature
Spider-Man: Into the Spider-Verse
as his favorite, saying: "I think the first
Spider-Verse
movie is the best Spider-Man movie that has ever been made. I am so proud of everyone involved. Amy Pascal is like my mom. I was supposed to go with her as her date. I couldn't go because I'm here working. But I'm incredibly proud of them. I'm excited for the second one. I'm sure it will live up to every expectation, and I can't wait to see it." The sequel,
Spider-Man: Across the Spider-Verse
, is in theaters now.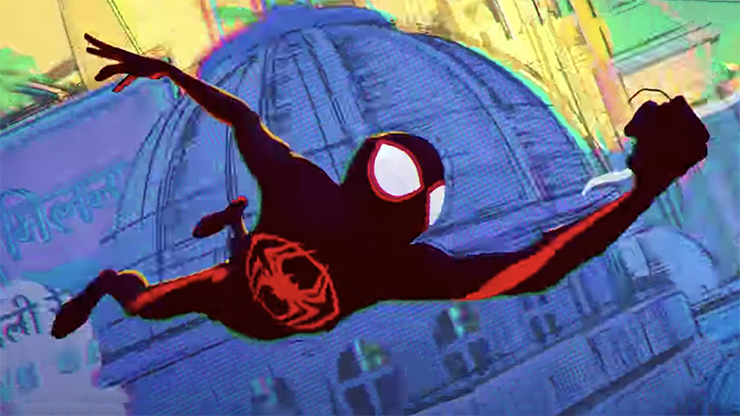 'THE BOOGEYMAN' DIRECTOR EXPLAINS HOW THEY CREATED THE MYTHICAL MONSTER
06/02/23 @ 8:32 pm EST
Source:
ComicBook
| Categories:
MIsc
|
Comments
(0) |
E-mail Article
|
Add a Comment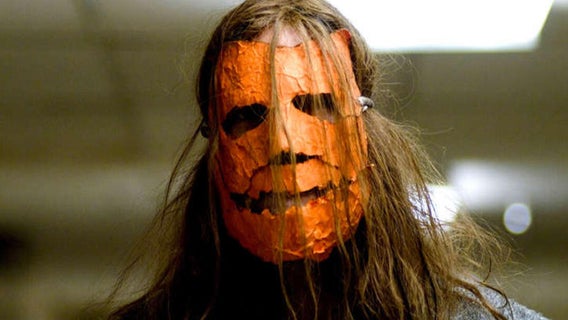 The Boogeyman
hit theaters everywhere today, and it's an adaptation of Stephen King's short story of the same name. The new horror film was directed by Rob Savage, who previously helmed
Dashcam
. The original story was first published in a 1973 issue of
Cavalier
before being collected in King's
Night Shift
anthology in 1978. Of course, the mythical "Boogeyman" has been a part of folklore since the 16th century, but it's never had a specific look.
ComicBook.com
asked the director about the design behind the monster and how they brought it to life.
"Yeah, when I came on board, nobody had any ideas," Savage revealed. "It was just this kind of amorphous thing. And so I kind of came up with my conception of the creature, which was I think actually before I came on, and kind of reworked the movie into what it became. Everyone was thinking more in terms of the last
Boogeyman
movie from 2005 where it's a tall kind of Babadook-y looking thing. And I really wanted to make this more of a creature feature, and for this to feel like something more kind of ferocious, and feral and inhuman."
Savage continued: "And the idea was to basically take this idea of the boogeyman and say, 'Okay, well. The boogeyman is just the name that we give it as scared children. This thing is actually way more ancient. This is the kind of primordial beast that's been around as long as there's darkness, and we've got to kind of consider if it's like a Lovecraftian, old god. This thing has just existed in the darkness since time began."
Savage added, on the creature's design: "Well, it's all done in the computer, ultimately. We actually 3D printed the Boogeyman head, then we kind of slathered it in jelly, and lit it to make it look... Just to have a reference, so I could then show the VFX team and say, 'Look, that's what a real Boogey head looks like, in that environment, with all the stuff glistening.' So we had that on a stick, like a pantomime horse, and I would just run at the actors making noises, with this Boogeyman head. And sometimes we had a guy in suits, with the little baubles on, whenever we needed him to wrestle with the actors, or knock stuff over. We had that kind of practical element."
The Boogeyman
is now playing in theaters.
'AQUAMAN 2' DIRECTOR TEASES "QUITE DIFFERENT" TONE FOR SEQUEL
06/02/23 @ 8:10 pm EST
Source:
ComicBook
| Categories:
DC
|
Comments
(0) |
E-mail Article
|
Add a Comment
DC Studios is currently wrapping up the film slate that was enacted by the previous regime before James Gunn and Peter Safran took over as DC Studios co-CEOs, and they're going to reboot the universe with the upcoming
The Flash
movie. But they also have two other films that are set to be released later this year:
Blue Beetle
and
Aquaman and the Lost Kingdom
.
Very little has been heard or said about the Aquaman sequel, although DC did give those in attendance at this year's CinemaCon a sneak peek.
Aquaman and the Lost Kingdom
brings back James Wan in the director's chair as well as Jason Momoa as the King of the Seven Seas. In a new interview with The Hollywood Reporter, Wan revealed that this film will have a very different tone than the original.
"I hope to finish it up soon-ish. We have the DGA thing [contract negotiations] coming up next month, and so there's just some stuff that we have to finish. It's a big movie. It has a lot of visual effects and moving parts, but we're moving in that direction, and I cannot wait for people to see it. I think people are going to be excited to see that this movie is quite different from the first movie in terms of tone. It's a little bit more serious, and we're dealing with issues like climate change. We're not afraid to lean into that in a big way, because the
Aquaman
comic book, even way back when, has always been environmentally conscious. He's always been someone who's fought to keep the ocean clean, and it feels more relevant in the world that we're living in today. So this movie has something to talk about, but it's still a fun action-fantasy movie." (via
ComicBook.com
)
Aquaman and the Lost Kingdom
is due to hit theaters on December 20.