WAITING FOR TOMMY SEVEN
Welcome again to Waiting For Tommy. I'm Rich Johnston, your ever-loving rumour monger taking a short break to share with you thoughts, meanderings and art cut and pasted from all over the place.
There's a new royal couple of comic books. Their names are Marcia Allas and Antony Johnston. Marcia is editor-in-chief of Sequential Tarts, a female-oriented comic book evangelist site, and Antony is an up-and-coming British comics writer with a bunch of projects coming out from some big labels. And he's been working with Alan Moore the lucky bastard. I've known them for about three years and was recently with them and a bunch of other London comics bods when they celebrated their second anniversary of Antony drunkenly dragging Marcia outside that very same pub for a snog, away from any of our peering gossipy eyes.
Of course, their expression the next day when seen walking up Charing Cross Road hand in hand, to find comic industry rumour monger me bearing down on them with a big grin was priceless.
Here they are knocking heads next to the Boy Wonder.
Don't they look sweet?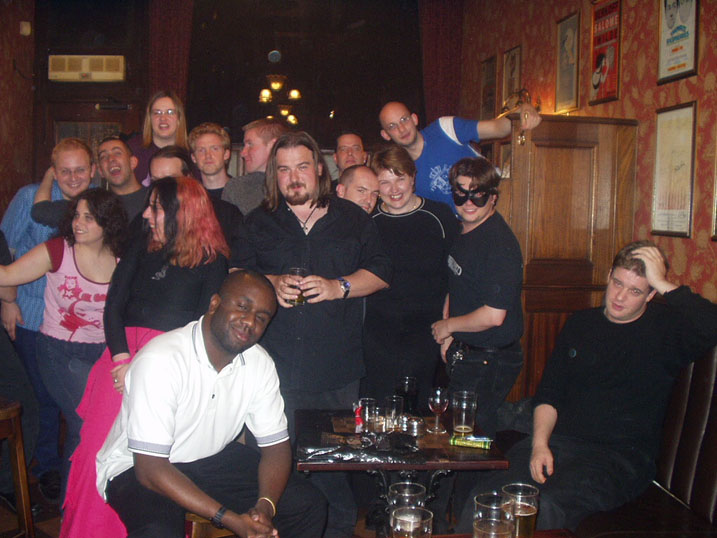 And don't Andrea and I look sweet?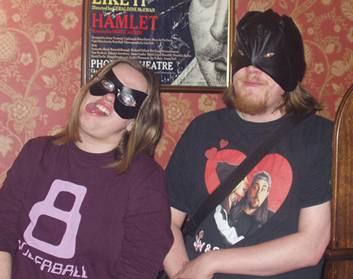 Okay! Okay! You can breath now. In, out, in out. Right, feeling better? Good.