INCREDIBLE HULK GICLEE BY FASNER AND LARSON - SIGNED BY STAN LEE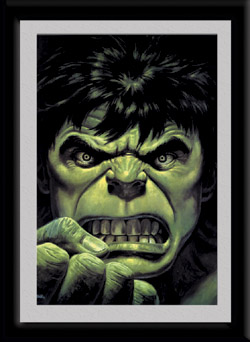 PRICE:


$699.99
The brutish, rampaging visage of the Incredible Hulk has never been rendered more perfectly than from the mind of Fasner and Larson!
Presented as a perfect, upfront and personal portrait of Bruce Banner's powerful alter-ego, this is the definitive Hulk!
The original piece of art would cost you thousands of dollars (if you could find it), but DF presents the next best thing, this limited edition canvas Giclee which reproduces this powerful image! Perfect for the discriminating collector!