THE DARKNESS #1 DFE GOLD FOIL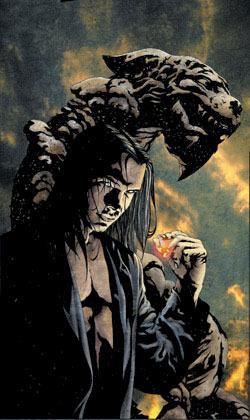 PRICE:


$10.00
This Exclusive Darkness Prelude begins the process of reintroducing mobster Jackie Estacado to the world of graphic literature. But this time, thanks to the writing of Paul (Origin, Spider-Man) Jenkins and the talented penciling of Jae (Fantastic Four, Captain America) Lee, Estacado glows with renewed vigor and energy in this limited edition story that needed to be told.
The Exclusive Darkness Prelude from DYNAMIC FORCES Inc. and Top Cow is scheduled to ship in early November - in time to accompany the release of Darkness #1 - and is just $5 (each copy comes with a certificate with authenticity)!
Click Here To Check Out Some Of The Pages
Please Note: Limited 5 Per Order.