ELECTRIC BLACK #1 SECOND PRINTING VARIANT SIGNED BY JOSEPH SCHMALKE & RICH WOODALL - HOT PICK!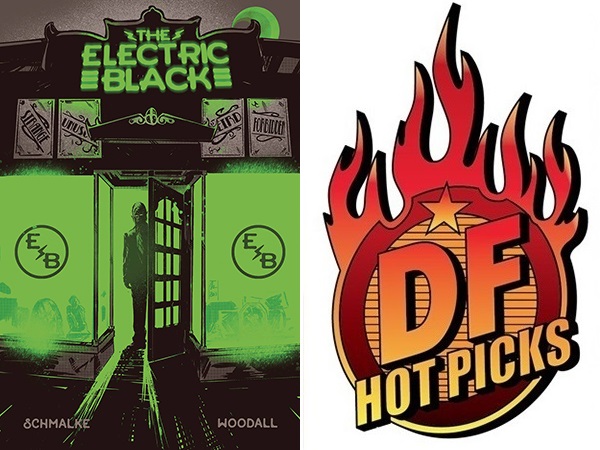 PRICE:
$13.13 MSRP: $39.99 YOU SAVE 67%
Offered at the dynamic price of $13.13 for a limited time!!! Returns to regular MSRP of $39.99 after April 30th!!!!! BACK TO PRESS WITH AN ALL NEW SECOND PRINTING!!! The Electric Black is a cursed antique shop, appearing in any time or space, soliciting customers it hungers to corrupt or devour. The mysterious Julius Black is the store's demonic proprietor and narrator. He, along with his psychopathic employees, regularly manipulates patrons for their own devious purposes. Inside the eerie emporium, all of the forbidden objects. ALLOCATIONS MAY OCCUR! ULTRA-LIMITED OFFERING FOR AN ULTRA-LIMITED TIME!!!