DOOM PATROL #2 BY GERARD WAY FIRST PRINTING CGC GRADED!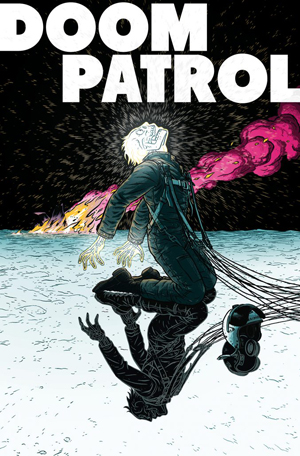 PRICE:
$89.99
ULTRA-LOW PREMIERE INTRO PRICE FOR A VERY LIMITED TIME!
What happened to Larry Trainor? The hero known as Negative Man is still out there, but he's not exactly the same guy he was back when Doom Patrol was still together. Like a Russian doll, there is man inside the man, and who knows how many other men inside of them, with the guy on top possessing a mind for mischief that incites violence. Meanwhile, Casey has started rebuilding Robotman, even though she still doesn't know exactly how Cliff Steele ended up crossing her path in the first place. THIS ISSUE WILL COME CGC GRADED AT A HIGH 9.6 OR 9.8! FINAL COVER MAY VARY. Ultra-low intro event priced at $35 in honor of Doom Patrol #35 - The first appearance of Flex Mentallo and Danny the Street!