RED SONJA #25 BLANK VARIANT EDITION SIGNED AND REMARKED WITH AN ORIGINAL HAND-DRAWN RED SONJA SKETCH BY MARAT MYCHAELS!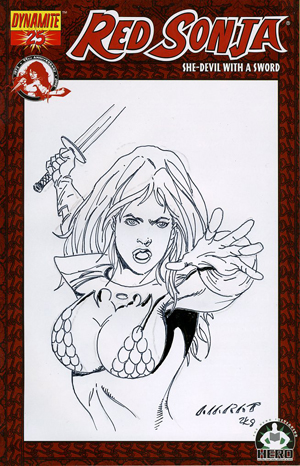 PRICE:
$89.99
Based on the Heroine created by Robert E. Howard
Red Sonja #25 Blank Variant Cover with an original hand-drawn art by artist Marat Mychaels. This is a one-of-a-kind cover featuring an incredible hand-dawn image of Red Sonja. Each cover is original, not a reproduction.