AVENGERS/INVADERS #1 ORIGINAL ART COVER OF YOUR CHOICE - BY JOE RUBINSTEIN!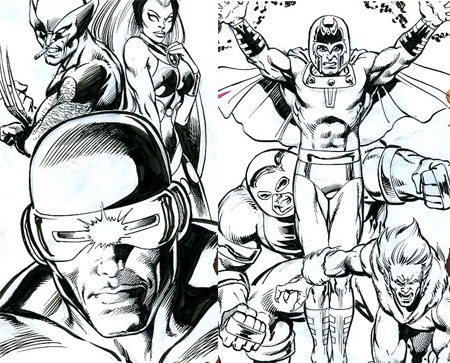 PRICE:
$500.00
Comics legend Joe Rubinstein will draw any character, any cover recreation you request on a Avengers/Invaders #1 DF Authentix Exclusive Cover! These must be pre-paid, and may not ship for weeks due to the volume of orders and time taken to create each. These will be at $500.00 each and due to the amount of time and effort Joe will be placing in each drawing and that they are made to order, will not be returnable or refundable.
These are hand-drawn original art pieces, not reproductions. This is your chance to add an original art, on an extremely rare variant edition comic book, to you Marvel collection. And to have it drawn by comics legend Joe Rubinstein just adds to the rarity and Marvel coolness of this item.
*Please note the character or cover recreation you would like to appear in the comments field of your order.