BATMAN: JEKYLL AND HYDE #1 - MARQUEE DOUBLE SIGNATURE - SIGNED BY JAE LEE AND PAUL JENKINS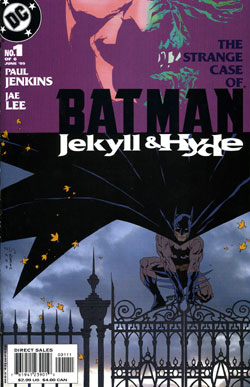 PRICE:


$49.99
Batman: JEKYLL & HYDE by writer Paul Jenkins (Peter Parker: Spider-Man) with art by Jae Lee (Inhumans)!

JEKYLL & HYDE is a story of duality that examines how one man can seemingly harbor two souls each bent on the other's destruction.

But who is more honest: the man who acknowledges his dark side or the man who suppresses it?
Don't miss this terrifying tale of Two-Face's past and present as he battles with himself - and the Batman!

Each signed copy is sealed (archival bag and board) and features a numbered certificate of authenticity!