IT'S VENOM VS. DOOM AS DAVID MICHELINIE RETURNS WITH MORE 'VENOM: LETHAL PROTECTOR'
12/08/22 @ 8:50 am EST
Source:
Marvel
| Categories:
Venom Leathal Protector
|
Comments
(0) |
E-mail Article
|
Add a Comment
This year, Venom co-creator David Michelinie made his epic return to the world of symbiotes in VENOM: LETHAL PROTECTOR, and the hit series took readers back to Venom's early days as a wicked web-slinger. Now, prepare for round two as Michelinie is back with another all-new five-issue Venom saga in VENOM: LETHAL PROTECTOR II!
Known for his legendary run on AMAZING SPIDER-MAN where he introduced and defined Venom alongside Todd MacFarlane, Michelinie knows better than anyone how dangerous Venom can be. Join him for another captivating adventure set in the sinister symbiote's past when brains — and Spider-Man — were still on the menu! This time, Michelinie will unite with rising star Farid Karami to weave an epic, blockbuster story pitting Venom against one of comic books' most iconic villains—DOCTOR DOOM!
Swinging from the streets of NYC to the kingdom of Latveria, Eddie Brock is challenged like never before! What (or WHO) will Venom need to overcome the fiercest foe in the Marvel U? One thing's for certain, this monster's bringing the mayhem!
"One of the happiest parts of my career was when I was originating and developing Venom," Michelinie said. "So returning to that era is like having my own time machine. And to put Venom up against Doctor Doom, my favorite villain...sweet icing on the cake!"
BROCK VS. DOOM. 'NUFF SAID! Be there for this incredible showdown when VENOM: LETHAL PROTECTOR II arrives in March!
DF INTERVIEW: RON MARZ REWINDS TO AN UNTOLD TALE IN THE PAST OF A COSMIC SAVIOR IN 'WARLOCK: REBIRTH'
02/06/23 @ 12:37 pm EST
Source:
Dynamic Forces
| Categories:
MIsc
|
Comments
(0) |
E-mail Article
|
Add a Comment
DF Interview: Ron Marz rewinds to an untold tale in the past of a cosmic savior in 'Warlock: Rebirth'
By Byron Brewer
Adam Warlock was created to be the perfect human specimen. Since then, Adam has gone on to be a cosmic savior, defending the galaxy from the likes of Thanos, the Universal Church of Truth and the Magus. But what will happen when the next evolution of Warlock emerges? Someone who is stronger, faster and smarter than Adam?
Don't miss this untold story of Adam Warlock and the Infinity Watch as Ron Marz and Ron Lim (Silver Surfer: Rebirth) introduce a new character that will forever impact Warlock's legacy! I sat down with Ron Marz and we blasted off to the land we love: Marvel Cosmic!
Byron Brewer: Ron, I know a lot of Marvel Cosmic fans enjoyed your retro Silver Surfer limited series last year. How does it feel to come almost straight back with an LS on Adam Warlock, re-teaming with cosmic art icon Ron Lim?
Ron Marz:
Feels like the most natural thing in the world. Or universe. Working with Ron Lim and playing in Marvel's cosmic playground were my first professional experiences. It's where I learned how to do what I do. So coming back is great.
Byron: Any connective tissue between these two five-issue mags?
Ron Marz:
There are definitely some aspects from the Surfer series that continue here, some threads involving Captain Mar-Vell's son, Genis-Vell, as he tries to live up to his father's legacy. That said, this Warlock story stands on its own without any knowledge of the Surfer series required. But not out of the question for the silver guy on the surfboard to make an appearance.
Byron: Your tale takes place during Warlock's "early days," says the solicit for Warlock: Rebirth. Which "early days"? The Fantastic Four HIM creation, Adam does Counter-Earth, the Starlin sagas… ?
Ron Marz:
This story is set during the era of Warlock and the Infinity Watch, so not long after the events of the Infinity Gauntlet.
Byron: Give us your take on the character of Adam Warlock, especially during the period in which this Rebirth story occurs. Can you give readers a bit of a summary, an extended elevator pitch on what this particular cosmic saga is all about?
Ron Marz:
Adam Warlock is, for me, a pretty tortured character. Like a lot of Starlin protagonists, right? Adam is engaged in an existential crisis. He is not human, per se, but he was created to be the pinnacle of humanity. So he wrestles with a lot of the angst of the human condition, just writ large. Adam was created to be the ultimate evolutionary step for mankind, but he broke from his creators. Seems reasonable that those creators might try again, and come up with a "hero" who would be less problematic. I guess the logline would be something like "What happens when Adam Warlock is confronted by someone who is better at doing his job than he is?"
Byron: Hmmm… Cosmic guest star list please! (Genis-Vell on a cover?)
Ron Marz:
Yes, Genis-Vell appears in the story, and obviously we're getting Gamora and Pip the Troll. I don't think I'm giving away too much by saying that Doctor Strange will be appearing as well, both because he fits the tone of the story, and frankly because I wanted to write Doctor Strange again. We'll have a few other guest stars, but I want to keep them under wraps for now.
Byron: What has me super excited about this limited series is the news that Ron Lim and yourself will be introducing a new character with Warlock ties. (Puh-leeeze do not be an iteration of the Magus!) Without spoilers, can you tell readers anything about this villain or hint at what the connection to Adam may be? Fans like detective work.
Ron Marz:
The "without spoilers" part is a little tricky here. What I can say is that the antagonist for this series is very much a reflection of Adam Warlock, but it's not the Magus, and it's not the Goddess from Infinity Crusade. More than that, I'd like to keep that identity under wraps for as long as possible. I want to preserve some sense for the readers of not knowing what's coming. We as a culture are so keen to always know what's next that I think we've lost some of the magic of experiencing a story and not knowing what's ahead.
Byron: Agreed. … Talk a little more about seeing your script come alive through the pulse-pounding pencils of Ron Lim!
Ron Marz:
Ron Lim drew the first comic script I ever wrote, and he was the primary artist I collaborated with in the first couple of years of my career. I learned a huge amount about doing this by working with Ron Lim, so coming full circle and working with Ron again is just an absolute pleasure. You develop a rhythm when you click with an artist, and you can almost work in shorthand. I know what Ron does, and he knows what I do, how I approach a page. So there's a lot of trust. There's also the simple fact that Ron does beautiful work and is a great storyteller. Knowing that an artist is going to deliver on every page is a huge boon in making comics.
Byron: Ron, what other projects in which you are involved can you tell readers about?
Ron Marz:
I'm part of the narrative team for Diablo IV video game, which will be released in June from Blizzard, so that's a big chunk of my time. In terms of comics, the Resolution graphic novel that Andy Lanning and I wrote will be released soon via the Zoop crowdfunding platform. Andy and I also co-wrote a Twilight Imperium graphic novel for CMON Games that comes out this year, and we're doing a new horror series for Heavy Metal as well. The hardcover collection of my Swamp God serial should be out from Heavy Metal soon. I've got a few projects still to be announced from both U.S. and international publishers. And I also served as a story consultant on an Indian television series that will debut later this year on streaming. No rest for the wicked.
Dynamic Forces would like to thank Ron Marz for taking time out of his busy schedule to answer our questions. Warlock: Rebirth #1 from Marvel Comics is slated to be on sale April 19th!
A note from Byron: Since the writing of this interview, the identity of the book's antagonist has become publicly known. For more, check out:
https://www.marvel.com/articles/comics/eve-warlock-makes-her-debut-in-ron-marz-and-ron-lim-s-warlock-rebirth
For more news and up-to-date announcements, join us here at Dynamic Forces,
www.dynamicforces.com/htmlfiles/
, "LIKE" us on Facebook,
www.facebook.com/dynamicforcesinc
, and follow us on Twitter,
www.twitter.com/dynamicforces
.
TOM TAYLOR TAKES JON KENT INTO THE WORLD OF 'INJUSTICE'
02/06/23 @ 12:11 pm EST
Source:
DC Comics
| Categories:
DC
|
Comments
(0) |
E-mail Article
|
Add a Comment
Tom Taylor has been keeping a secret from you. When the critically-acclaimed writer announced that he would be continuing Jonathan Kent's story in
Adventures of Superman: Jon Kent
, he didn't tell you why. Not only will the miniseries see a rematch between Jon and Ultraman, but it will also take DC's younger Superman to a place he's never been before. The battle with Ultraman will force Jon to explore the multiverse, and one of the places he'll end up will be greatly familiar to fans of Taylor and his work for DC. It's a place of war, a place of betrayal, and a place of…
Injustice
.
Yes, DC has revealed that
Adventures of Superman: Jon Kent
not only continues Jon's story that Taylor began in
Superman: Son of Kal-El,
but also builds on the legacy of storytelling he crafted for the popular DC video game franchise, which hasn't been seen in a DC comic book since the
Injustice 2
series concluded in 2018. But how exactly will Jon find himself in
Injustice's
harrowing world, in which Batman finds himself fighting for survival against a tyrant Superman?
In a DC interview, Taylor said, "A lot of people know the premise of this series: Ultraman, the man who kept Jon Kent, who enslaved him for so long, who essentially took his childhood from him, he's out there in the multiverse murdering Kal-Els. Val-Zod, and someone who we won't give away just yet, come to Jon Kent and let him know that they believe he's the only one who could stop him.
"So, that's what everybody knows, but what they don't know is where in the multiverse that's going to lead Jon. One of those places—and a very important part—is the world of
Injustice
."
Adventures of Superman: Jon Kent #1
by Tom Taylor, Clayton Henry and Jordie Bellaire will be available in print and as a digital comic book on March 7.
'THE EXORCIST': BLUMHOUSE, UNIVERSAL & PEACOCK HORROR REDO SETS OLIVIA MARCUM
02/06/23 @ 11:51 am EST
Source:
Deadline
| Categories:
MIsc
|
Comments
(0) |
E-mail Article
|
Add a Comment
Olivia Marcum is the latest to join Blumhouse, Universal, Peacock and Morgan Creek's next installment of
The Exorcist,
Deadline
reports
.
She will star in the continuation of the original horror pic alongside previously announced Academy-Award nominee Leslie Odom Jr., Ann Dowd, Lidya Jewett and Ellen Burstyn, who is reprising her role as Chris MacNeil, in the fresh new take of the beloved property – a continuation of the quintessential possession horror film. The studios behind the latest redo scooped up the franchise rights for $400M.
The pic, the first in a new trilogy, is currently in production for an Oct. 13 release this year on the big screen. David Gordon Green of the recent Blumhouse/Miramax
Halloween
trilogy directs. Scott Teems (
Halloween Kills, The Quarry
), Danny McBride (
Halloween Kills, Halloween
) and Green teamed up for the story being penned by Peter Sattler (
Broken Diamonds
) and Green.
The original 1973
The Exorcist
counts a global box office of $441M, making it the highest grossing horror film for a 44-year-long run. The picture was also nominated for ten Oscars, including one for Burstyn, who was nominated for Best Actress. The film also nabbed the honor of being the first horror film ever nominated for Best Picture.
GRANT MORRISON'S 'BATMAN' SOLD OUT ONLINE, TOPS DC BEST SELLER LIST
02/06/23 @ 11:22 am EST
Source:
ComicBook
| Categories:
DC
|
Comments
(0) |
E-mail Article
|
Add a Comment
"Temporarily out of stock." That's the notice awaiting Amazon shoppers trying to buy a copy of Grant Morrison's
Batman
Omnibus Vol. 1, which soared to the #1 spot on the retailer's DC Comics & Graphic Novels section of the Amazon Best Sellers list.
DC Studios co-chief James Gunn named the book — the first of three super-sized collections comprising Morrison's Batman and son saga — as an inspiration for
The Brave and the Bold
, a live-action film introducing the DC Universe's Batman and Robin. The book has also sold out on online retailers like Barnes & Noble, which has similarly posted a notice that the book is "temporarily out of stock online."
Last week, Gunn and his DC Studios co-chair Peter Safran revealed the first ten projects of their DC slate, including the live-action feature films
Superman: Legacy
,
The Authority
, and
Supergirl: Woman of Tomorrow
, and the HBO Max series
Booster Gold
. Gunn then tweeted the "touchstone" comics inspiring "the feel, the look, or the tone" of the new DC Universe to his 1.5 million Twitter followers, including:
Batman by Grant Morrison Omnibus Vol. 1,
Grant Morrison and Frank Quitely's
All-Star Superman: The Deluxe Edition, The Authority
Omnibus, and
Absolute Swamp Thing by Alan Moore: Volume One.
After paperback editions of
Supergirl: Woman of Tomorrow
and
Booster Gold: Past Imperfect
sold out online, Gunn tweeted: "Just talked to [DC Chief Creative Officer and Publisher] Jim Lee about everything selling out, but the fine folks at @DCComics will have more coming soon." (via
ComicBook.com
)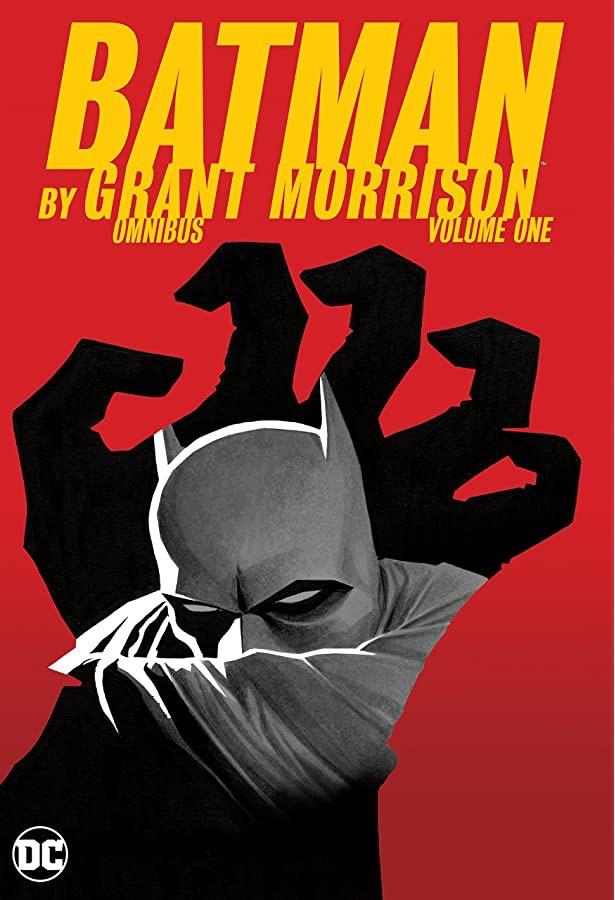 'THE CONSULTANT' TRAILER: CHRISTOPH WALTZ IS THE WORLD'S CREEPIEST BOSS IN AMAZON PRIME VIDEO THRILLER
02/06/23 @ 11:03 am EST
Source:
Variety
| Categories:
MIsc
|
Comments
(0) |
E-mail Article
|
Add a Comment
In "The Consultant," Christoph Waltz's Regus Patoff is a pandemic-era corporate worker's nightmare.
"For those who work remotely, you have one hour to get here, or you'll be terminated," he says in a trailer for the dark comedy-thriller series below, via
Variety
.
The series explores the sinister relationship between boss and employee. When Patoff is hired as a consultant to improve the business at the app-based gaming company CompWare, employees experience new demands and challenges that put everything into question, including their lives. The cast also includes Nat Wolff as Craig, Brittany O'Grady as Elaine and Aimee Carrero as Patti.
"The Consultant" is based on Bentley Little's 2015 novel of the same name. Tony Basgallop serves as creator and showrunner, and executive produces alongside pilot director Matt Shakman, Waltz, Steve Stark and Andrew Mittman. Kai Dolbashian produces.
The series hails from MGM Television and Amazon Studios.
Full trailer:
https://youtu.be/Rj6gQdEyGXI
DID BILL MURRAY JOIN THE MCU TO PLAY GOLF WITH KATHRYN NEWTON?
02/05/23 @ 12:58 pm EST
Source:
YouTube
|
Comments
(0) |
E-mail Article
|
Add a Comment
Did
Bill Murray
sign on to
Ant-Man and the Wasp: Quantumania
to play golf? That might be the case if you
follow an interview
Kathryn Newton
, the new Cassie Lang, did on
the Tonight Show with Jimmy Fallon
. It seems that Newton and Murray had met prior to his casting at a celebrity golf tournament where she impressed the Ghostbusters actor with her game. She told Fallon about a call she got from Murray: "'Kathryn, I've been thinking. I think I want to join the Marvel Universe. And I was just going to ask you if it was okay if I joined
Ant-Man
.' And I was like, 'yeah, Bill. That's cool. That's cool with me. Maybe there's someone else to talk to.'" She went on to explain: "I think he had an offer, and he was just calling to be like, 'are we gonna play golf together?' Michael Douglas golfs as well. We didn't get to golf, though, because London was rainy and, it turns out, Marvel movies are very intense." Murray is said to be playing Krylar, a super-obscure character from the Hulk comics while Newton is taking over the role of Scott Lang's daughter that had previously been played by
Abby Ryder Fortson
for the first two films and aged up to
Emma Fuhrmann
post snap in
Avengers: Endgame
.
Ant-Man and the Wasp: Quantumania
opens in theaters on Feb. 17th.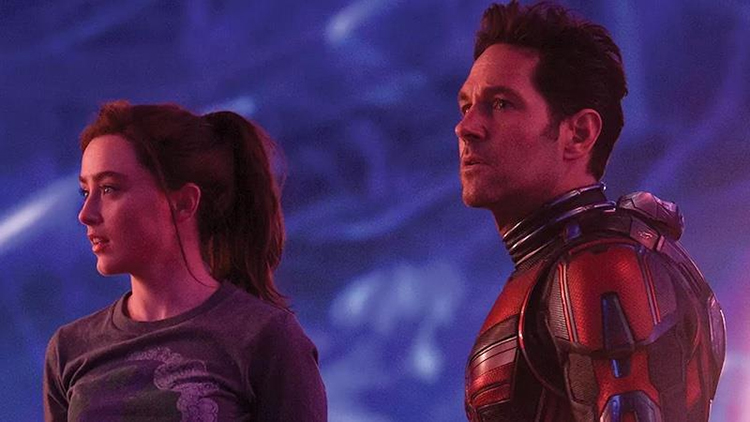 KNOCK AT THE CABIN TAKES TOP BOX OFFICE SPOT
02/05/23 @ 12:45 pm EST
Source:
Deadline
|
Comments
(0) |
E-mail Article
|
Add a Comment
The start of this year has looked very steady at the top of the box office with
Avatar: Way of the Water
sitting in the number one slot the whole time. While it was believed that it might take
Ant-Man and the Wasp: Quantumania
to bump it off its perch, but it turns out it's
Dave Bautista
not
Paul Rudd
to push
James Cameron
out of the way… well Bautista and
Tom Brady
. The horror film
Knock at the Cabin
is now at the top, taking in $14.2 million in its debut with the comedy
80 for Brady
not too far behind in second with $12.5 million. The
Avatar
sequel made $10.8 million for third place, taking it's domestic gross to $636.4 million over eight weeks. The animated
Puss in Boots; Last Wish
claws it's way to fourth with $7.95 million and the third of four films to debut in the top ten,
BTS: Yet to Come
made $6.3 million for fifth. The other new premiere,
Chosen Season 3
took in $3.64 million for ninth place. This is the biggest shake up in the top ten in some time.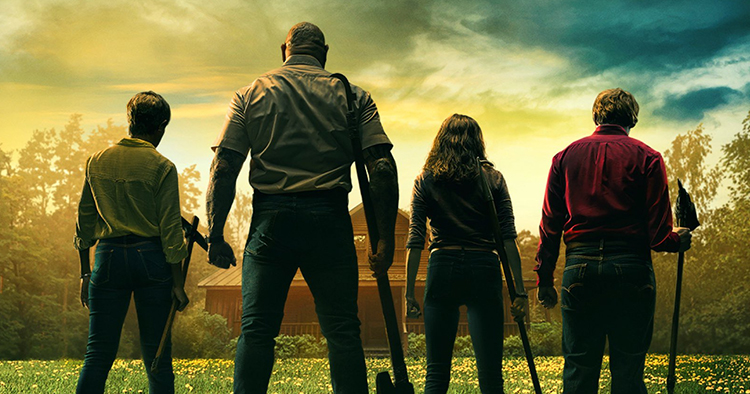 RELIVE THE EPIC PHASE THREE FILMS OF THE INFINITY SAGA WITH MORE MCU VARIANT COVERS!
02/05/23 @ 12:28 pm EST
Source:
Marvel.com
|
Comments
(0) |
E-mail Article
|
Add a Comment
This year, Marvel Comics continues its popular line of INFINITY SAGA VARIANT COVERS! Highlighting each and every Marvel Cinematic Universe film, these covers see some of the industry's greatest artists honor Marvel Studios' incredible impact with stunning poster-style comic art. The next installment of covers will allow fans to revisit the incredible highs of the films that closed out the groundbreaking INFINITY SAGA. Revealed last month, the first three Infinity Saga Phase 3 Variant Covers will hit stands in February. And today, readers can check out the rest which will be featured on titles starting in March. Peach Momoko puts a spin on Carol Danvers' triumphant moment from
Marvel Studios' Captain Marvel
. Aaron Kuder captures the high-octane fun of
Marvel Studios' Guardians of the Galaxy Vol. 2
. Mahmud Asrar recreates the explosive brawl between Thor and Hulk from
Marvel Studios' Thor: Ragnarok
. Steve McNiven depicts the dramatic confrontation between Captain America and Iron Man from
Marvel Studios' Captain America: Civil War
. Steve Skroce draws a stunning portrait of Stephen Strange's rise as the sorcerer supreme from
Marvel Studios' Doctor Strange
. And Ken Lashley introduces readers to the world and characters of Wakanda as seen in
Marvel Studios' Black Panther
. Check them out below and collect them all at your local comic shop in the months ahead! For more information, visit
Marvel.com
.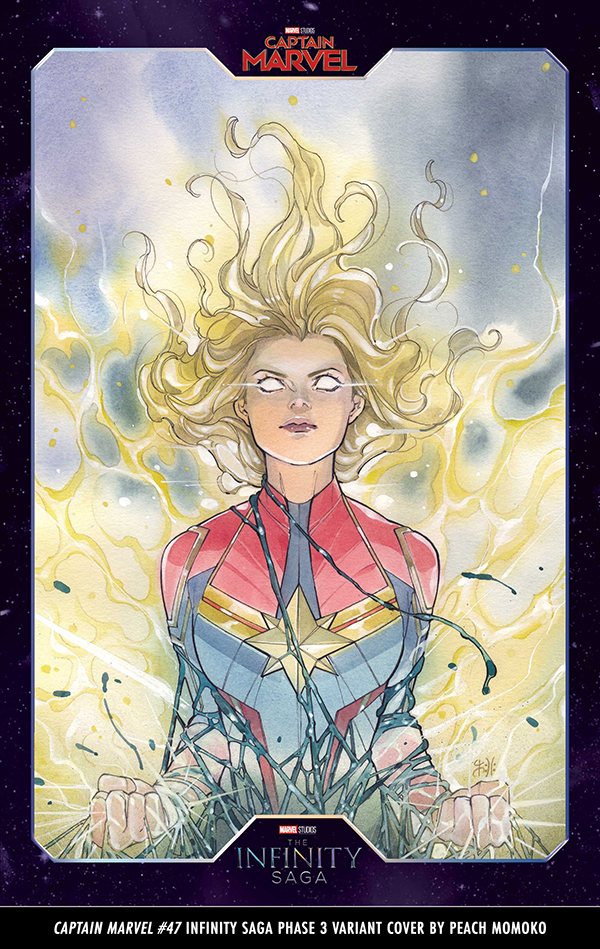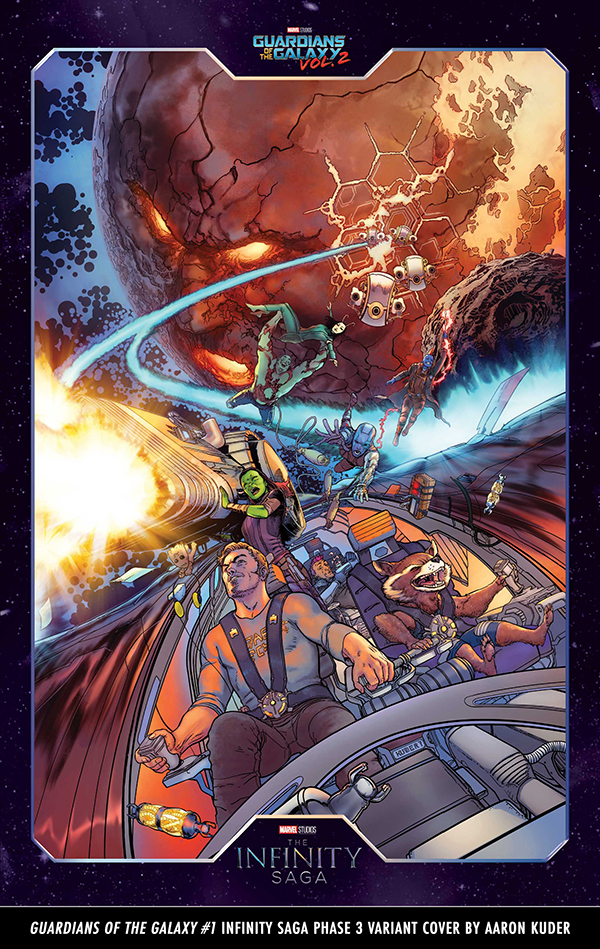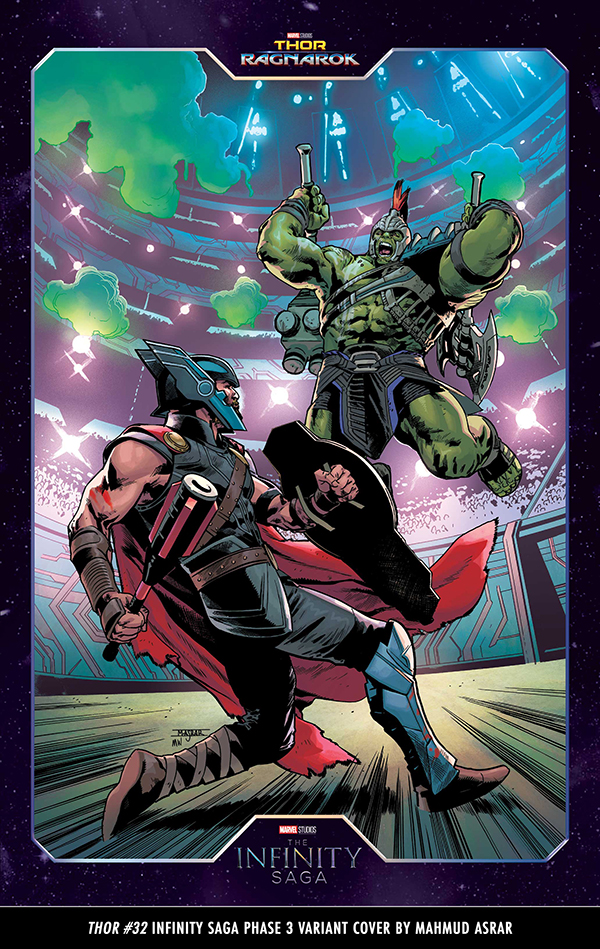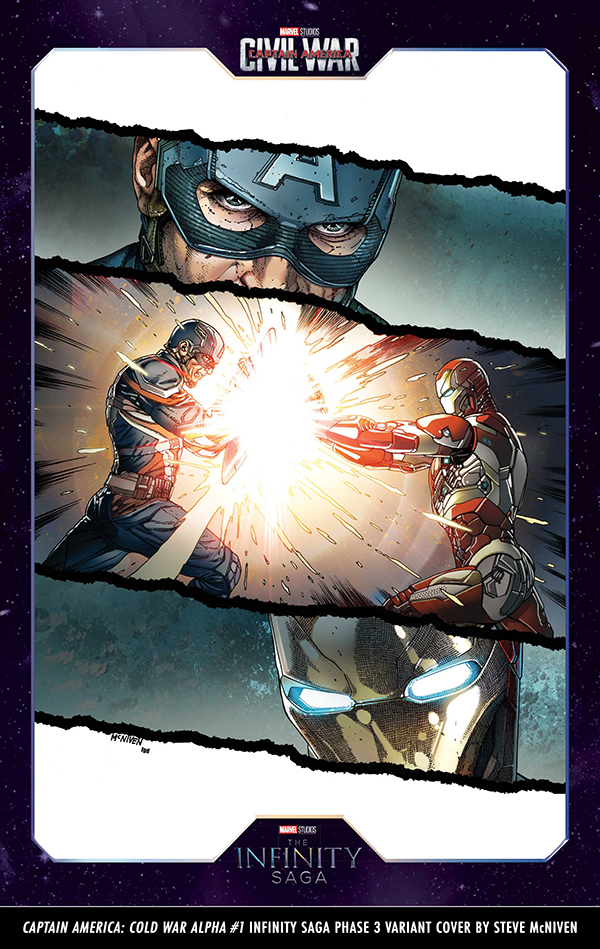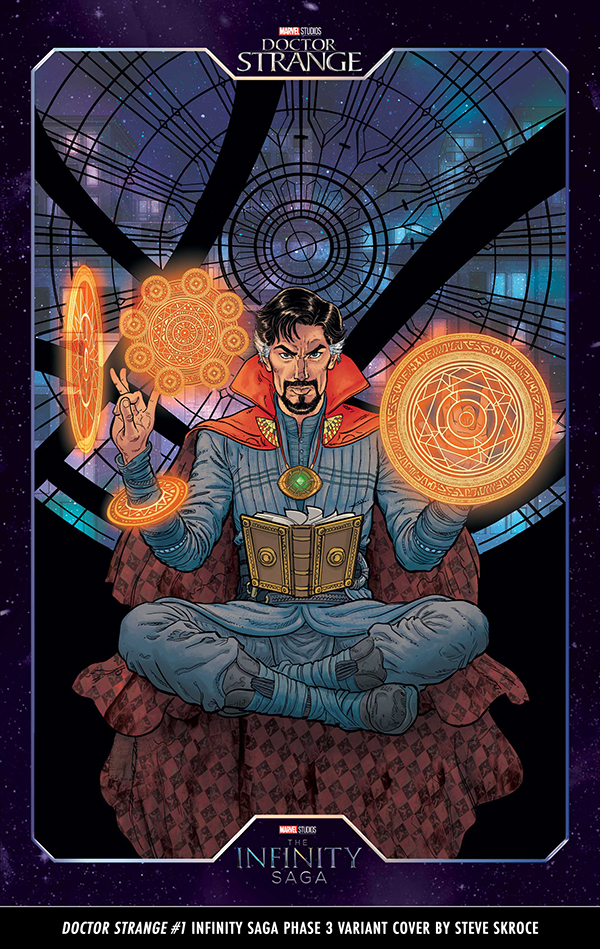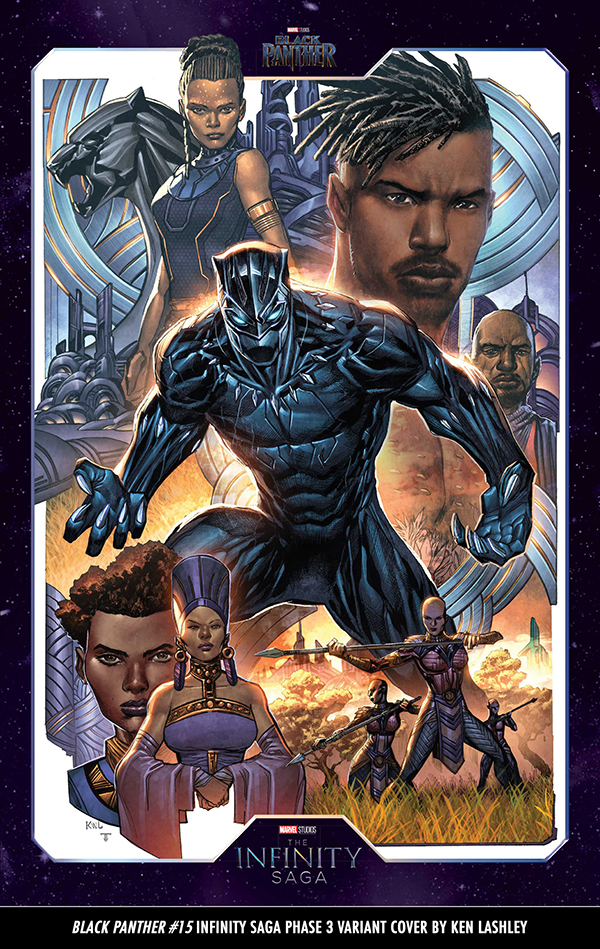 MARVEL GOES META AND PUBLISHES SCOTT LANG'S MEMOIR
02/05/23 @ 12:16 pm EST
Source:
YouTube
|
Comments
(0) |
E-mail Article
|
Add a Comment
One of the key elements in the upcoming
Ant-Man and the Wasp: Quantumania
is a memoir written by Scott Lang called
Look Out For the Little Guy!
. Well, in a move reminiscent of ABC releasing the novels written by
Nathan Fillion's
character on
Castle
, Marvel has commissioned a real book to be written and available now for
pre-order
. The back cover includes a quote from another Avenger: "Introduces the man behind the hero, and the hero I call
friend
." —Bruce Banner, fellow Avenger. A recent clip shows that Scott is listening to the audio book version in his car and now Marvel has
released a video
showing
Paul Rudd
as Scott recording the audio book to promote the release of the memoir. The only downside to all of this is that the film is releasing on February 17th but the book won't be out until September 5th.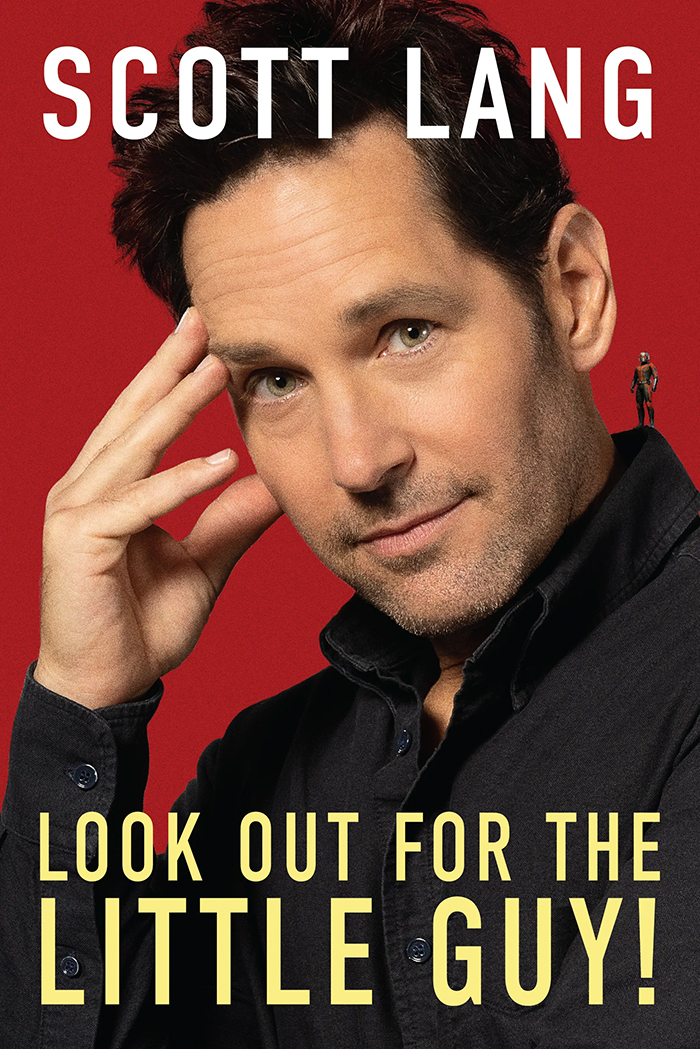 LIAM NEESON ISN'T A FAN OF THE UFC
02/04/23 @ 3:44 pm EST
Source:
Men's Health
|
Comments
(0) |
E-mail Article
|
Add a Comment
It seems
Liam Neeson
has hit that age where he's just going to say whatever he wants. In a recent interview with
Men's Health
, he was asked about the UFC… not sure why you'd ask Neeson about the UFC, but they did and he replied: "UFC, I can't stand. That, to me, is like a bar fight. And I know practitioners are always like, 'No, you're wrong! The amount of training we do!' Why don't you just grab a beer bottle and hit the other guy over the head? That's the next stage from UFC! I f—ing hate it." Neeson continued on, talking about fellow Irishman
Conor McGregor
. "That little leprechaun, Conor McGregor, oh, please. He gives Ireland a bad name. I know he's fit, and I admire him for that, but can't take it. Next time I come in a Dublin Airport, 'Neeson! We'll f—ing show you!'" Did Neeson just call out McGregor?