'RICK AND MORTY' RELEASES NEW LOOK AT SEASON 6 FINALE
12/08/22 @ 8:08 am EST
Source:
ComicBook
| Categories:
Rick and Morty
|
Comments
(0) |
E-mail Article
|
Add a Comment
Rick and Morty
is getting ready for the final episode of its sixth season, and the series has released a new look at what fans can expect from the final episode!
It's been a pretty wild season overall as it kicked off with a huge new addition to the canon, changed the status quo in significant ways, and spent the following episodes exploring new aspects of the Smith Family as characters. With such a trajectory going in many different directions, and with many more seasons already in the works, there is a lot of mystery as to how
Rick and Morty
will end Season 6.
The final episode of
Rick and Morty
Season 6 is titled "Ricktional Mortpoon's Rickmas Mortcation," and will be airing on Adult Swim on Sunday, December 11th at 11:00PM EST. Adult Swim's planning a special Yule Log to air following the finale as well, so there will be plenty to look forward to following the holiday special vibes of this upcoming episode. (via
ComicBook.com
)
Preview:
https://youtu.be/kCUKn-zD_wE
LIAM NEESON ISN'T A FAN OF THE UFC
02/04/23 @ 3:44 pm EST
Source:
Men's Health
|
Comments
(0) |
E-mail Article
|
Add a Comment
It seems
Liam Neeson
has hit that age where he's just going to say whatever he wants. In a recent interview with
Men's Health
, he was asked about the UFC… not sure why you'd ask Neeson about the UFC, but they did and he replied: "UFC, I can't stand. That, to me, is like a bar fight. And I know practitioners are always like, 'No, you're wrong! The amount of training we do!' Why don't you just grab a beer bottle and hit the other guy over the head? That's the next stage from UFC! I f—ing hate it." Neeson continued on, talking about fellow Irishman
Conor McGregor
. "That little leprechaun, Conor McGregor, oh, please. He gives Ireland a bad name. I know he's fit, and I admire him for that, but can't take it. Next time I come in a Dublin Airport, 'Neeson! We'll f—ing show you!'" Did Neeson just call out McGregor?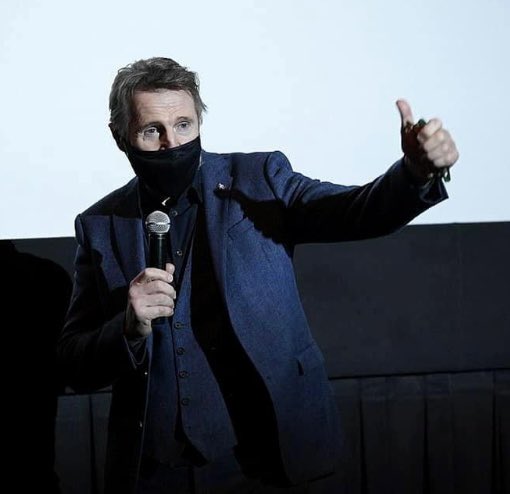 WONDER MAN RUMORED TO START FILMING NEXT MONTH
02/04/23 @ 3:29 pm EST
Source:
Discussing Film
|
Comments
(0) |
E-mail Article
|
Add a Comment
While everyone's attention is on the upcoming
Ant-Man and the Wasp: Quantumania
, the upcoming Disney+ series
Wonder Man
is slowly gaining speed. According to
Discussing Film
, Marvel is in negotiations with
James Ponsoldt
to direct multiple episodes of the series. Ponsoldt is known for having directed dramas like
Off the Black
and
Smashed
, the romantic comedy/drama
The Spectacular Now
as well as the dramas
The End of the Tour
and
The Circle
. The series is being put together by
Shang-Chi and the Legend of the Ten Rings
director
Destin Daniel Cretton
and
Andrew Guest
of
Brooklyn Nine-Nine
. The cast for the series included
Yahya Abdul-Mateen II
as Simon Williams aka Wonder Man and
Sir Ben Kingsley
as Trevor Slattery. Abdul-Mateen isn't new to the genre having played Doctor Manhattan in the
Watchmen
for HBO and is reprising his role as Black Manta in the upcoming
Aquaman
sequel. This will be Kingsley fourth time playing the actor who posed as the Mandarin having made his debut in
Iron Man 3
, then appearing in the Marvel One-Shot called
All Hail the King
and finally popping up in
Shang Chi
. There are also reports that Marvel is talking to
Courtney Cox
(
Friends
) and
Bob Odenkirk
(
Better Call Saul
) about joining the cast. The series is expected to start filming in March of this year but no release date has been announced.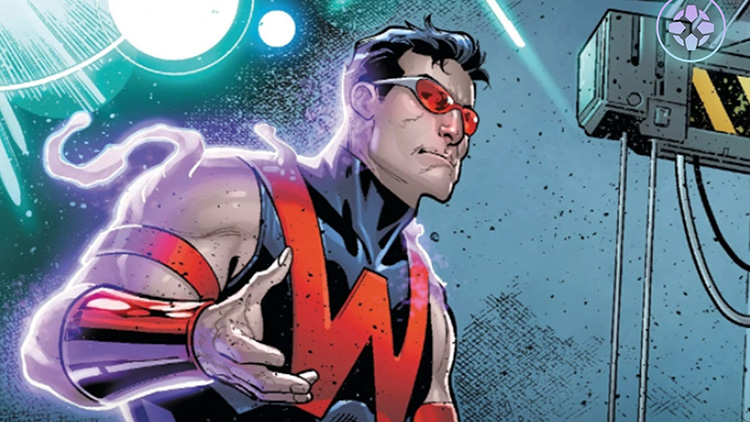 CAMERON ADMITS HE SHOULD'VE USED A SMALLER RAFT
02/04/23 @ 3:03 pm EST
Source:
Entertainment Weekly
|
Comments
(0) |
E-mail Article
|
Add a Comment
In what might be the biggest, "No S#!t Sherlock!" moment ever,
James Cameron
said: "Based on what I know today, I would have made the raft smaller, so there's no doubt." So, after 25 years of debate, the director is finally admitting that there was plenty of room for Jack (
Leonardo DiCaprio
) on the door next to Rose (
Kate Winslet
) in the ending of
Titanic
. This admission comes on the heels of a National Geographic special where Cameron and a group of scientists work to recreate and test various theories about he film and the sinking of the ship. Using a pair of stunt people the same height, weight and age as the two stars, the recreated the scene and discovered that Jack would have indeed died from being in the water. But the big conclusion was that the two of them could have survived on the raft for hours as long as they both kept their chests out of the water and laid flat to keep balance. Cameron doesn't claim to have been wrong… quite the contrary, he thinks that neither of the characters would've known how to prevent hypothermia and says that the terror and adrenaline aren't things the could've matched in a test pool. But he does wish he'd used a smaller door so people wouldn't have been debating about this for two and a half decades.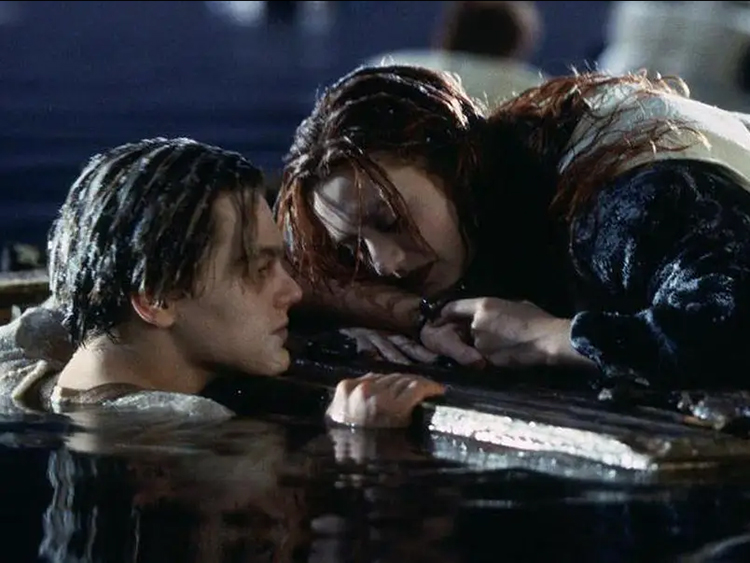 SANTOS CLAIMED TO HAVE PRODUCED SPIDER-MAN MUSICAL
02/04/23 @ 2:47 pm EST
Source:
Bloomberg
|
Comments
(0) |
E-mail Article
|
Add a Comment
We try to stay away from politics, but when it cross paths with comics, it can make for an interesting story. According to
Bloomberg
, Congressman
George Santos
, who has been accused of lying about… well just about everything… is now said to have told potential donors that he had been a producer on the Broadway musical
Spider-Man: Turn Off the Dark
. Besides it being categorically untrue, it's also a very weird thing to claim as it is considered one of the most notorious bombs in musical theater history. It would also have been strange as Santos would've been around 21-years-old at the time. The youngest Broadway producer ever was
Amanda Lipitz
who was 24 when she produced
Dirty Rotten Scoundrels
in 2005. To top it all off, the show's spokesperson,
Rick Miramontez
, told EW: "Of all the tribulations the producers of
Spider-Man: Turn Off The Dark
had to endure, we are very pleased, proud and relieved to report working with George Santos was not one of them." If you're going to claim to have produced a musical, you'd think you'd want to pick a successful one… unless he was trying to pull a Bialystock and Bloom.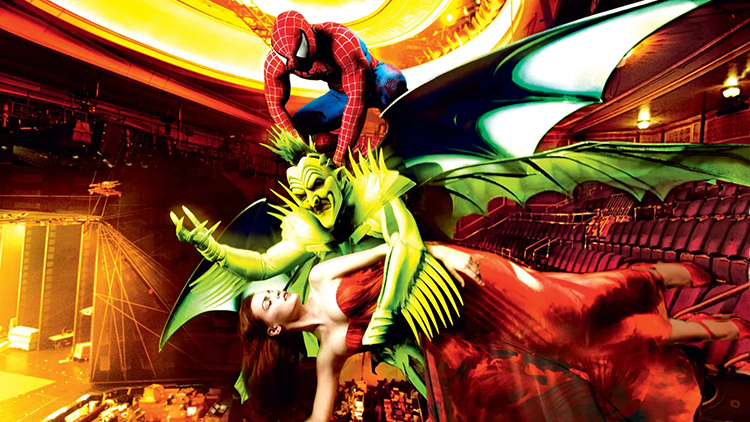 COSNETT, LETSCHER AND KENNEDY RETURN FOR FINAL SEASON OF THE FLASH
02/04/23 @ 2:30 pm EST
Source:
Deadline
|
Comments
(0) |
E-mail Article
|
Add a Comment
We know that writers/producers of
The Flash
are bringing back a lot of familiar faces as the ninth and final season wraps including
Stephen Amell
and
David Ramsey
. But now we get word that three more names are being added to the return list, they include
Jessica Parker Kennedy
who played XS, the futuristic daughter of Barry and Iris,
Matt Letscher
who plays Eobard Thawne aka the Reverse Flash and finally, the one fans may be the most excited for,
Rick Cosnett
who played Detective Eddie Thawne in the very first season of the series. Fans have been calling for Cosnett's return for years and while once a character is killed off, it's usually difficult to find a plausible reason for their return, this is a show about superpowers, time travel and multiverses… the dead returning happens all the time.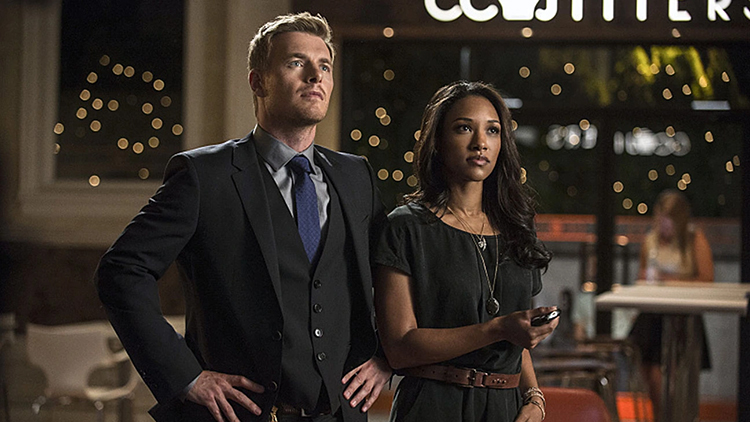 BENEDICT CUMBERBATCH-LED NETFLIX LIMITED SERIES 'ERIC' ROUNDS OUT MAIN CAST
02/03/23 @ 1:11 pm EST
Source:
Variety
| Categories:
MIsc
|
Comments
(0) |
E-mail Article
|
Add a Comment
The Netflix limited series "Eric" starring Benedict Cumberbatch has filled out its main cast.
Variety
reported that Cumberbatch would star in the six-episode series in January. He will now be joined by: Gaby Hoffmann, McKinley Belcher III, Dan Fogler, Clarke Peters, Ivan Morris Howe, Phoebe Nicholls, David Denman, Bamar Kane, Adepero Odyue, Alexis Molnar, and Roberta Colindrez.
Per the official logline, the series is set in 1980s New York. The show follows "the desperate search of a father when his nine year old son disappears one morning on the way to school. Vincent (Cumberbatch), one of New York's leading puppeteers and creator of the hugely popular children's television show, 'Good Day Sunshine,' struggles to cope with the loss of his son, Edgar (Howe), becoming increasingly distressed and volatile. Full of self-loathing and guilt around Edgar's disappearance, he clings to his son's drawings of a blue monster puppet, Eric, convinced that if he can get Eric on TV then Edgar will come home. As Vincent's progressively destructive behaviour alienates his family, his work colleagues, and the detectives trying to help him, it's Eric, a delusion of necessity, who becomes his only ally in the pursuit to bring his son home."
Full character descriptions can be seen by clicking
here
.
'MAYFAIR WITCHES' RENEWED FOR SEASON 2 AT AMC
02/03/23 @ 1:03 pm EST
Source:
Variety
| Categories:
MIsc
|
Comments
(0) |
E-mail Article
|
Add a Comment
"Mayfair Witches" has been renewed for Season 2 at AMC,
Variety
reports.The drama, which serves as the second series in the Anne Rice Immortal Universe on AMC and AMC+, opened to a solid .11 rating in adults 18-49 on linear for its Jan. 8 premiere. Per AMC, the series bested "Interview with the Vampire" as the No. 1 new series premiere on AMC+ is currently the most-viewed season of any series ever on AMC+ based on the first 30 days of viewership.Production on season two is expected to begin later this year in New Orleans.Based on Rice's best-selling trilogy, "Lives of the Mayfair Witches," the series follows neurosurgeon Rowan Fielding (Alexandra Daddario). After discovering that she is the unlikely heir to a family of witches, she must come to grips with her newfound powers and face off against a sinister presence that has haunted her family for generations.
FIRST 'ANT-MAN AND THE WASP: QUANTUMANIA' CLIP RELEASED ONLINE
02/03/23 @ 12:57 pm EST
Source:
The Direct
| Categories:
Marvel
|
Comments
(0) |
E-mail Article
|
Add a Comment
Only a couple of weeks ahead of Marvel Studios' first Phase 5 movie debuting in theaters,
Ant-Man and The Wasp: Quantumania
has released its first full clip into the spotlight for MCU viewers.
Ant-Man 3
is nearly ready to kick off its run in theaters as the MCU's first 2023 movie, giving Paul Rudd and Evangeline Lilly their third MCU solo film since 2015's
Ant-Man
. This one will set them on a crash course with the eventual big bad of the Multiverse Saga, Kang the Conqueror, all while they take a deep dive into the Quantum Realm for the first time.
Quantumania
will catch fans up on what Scott has been up to since helping save half the universe in
Avengers: Endgame
, a movie whose presence will be felt in numerous ways throughout this new solo story.
And now, the Avengers' last outing has come back into the fray once again thanks to a look at the first full clip from the highly-anticipated threequel. (via
The Direct
)
Ant-Man and The Wasp: Quantumania
will premiere in theaters worldwide on Friday, February 17.
Full Clip:
https://youtu.be/OE36DujrsIA
'CRIMINAL' SERIES BASED ON ED BRUBAKER COMIC BOOKS IN WORKS AT AMAZON
02/03/23 @ 12:42 pm EST
Source:
Deadline
| Categories:
MIsc
|
Comments
(0) |
E-mail Article
|
Add a Comment
Amazon Studios is finalizing deals for
Criminal,
a TV adaptation of Ed Brubaker and artist Sean Phillips' bestselling crime comic book series,
Deadline
reports.
Details are scarce, but the project — written by Brubaker, who serves as executive producer and showrunner — is described as an interlocking universe of crime stories based on his award-winning comics. A writers room for the potential series is reportedly up and running. A rep for Amazon Studios declined comment.
Nick Pepper, Amazon Studios' Head of US SVOD TV Development and Series – Wholly Owned, and his lieutenant Matt King, Head of Tentpole, Genre and Universe Development of Wholly Owned Content, are believed to have championed bringing in
Criminal
for development. As President of Legendary Television, Pepper signed Brubaker into a development deal there in 2019 and, along with EVP Development King, put
Criminal
in development at the indie studio, which is expected to get credit on the Amazon Studios' version as a result. Those conversations are underway, sources said.
"
Criminal
tells the interweaving saga of several generations of families tied together by the crimes and murders of the past," Brubaker explained. "And one of the big events in many of these characters' pasts, which has been referenced since the very first
Criminal
story, was the death of Teeg Lawless. Before we even met Teeg, we knew that he had died when his son was a teenager, but other than the identity of his killer, we have never told the rest of that story. It's just been a ghost haunting the series, as Teeg Lawless has become one of the most popular characters in the comic."
BOX OFFICE: 'KNOCK AT THE CABIN' MAKES $1.45 MILLION IN PREVIEWS
02/03/23 @ 12:58 pm EST
Source:
Variety
| Categories:
MIsc
|
Comments
(0) |
E-mail Article
|
Add a Comment
Director M. Night Shyamalan's newest twisty thriller "Knock at the Cabin" is barging into its opening weekend with $1.45 million in previews at the domestic box office.
The previews came from from 3,000 domestic theaters, and the film will expand to 3,643 locations on Friday. Shyamalan's most recent movie, 2021's "Old," opened slightly higher with $1.5 million in previews.
"Knock at the Cabin" is predicted to open between $15 million and $20 million, which may be just enough to dethrone James Cameron's blockbuster "Avatar: The Way of Water," which has sat atop box office charts for seven straight weeks. Dating back to its release in mid December, "The Way of Water" has been a box office juggernaut and recently cracked the top 10 highest-grossing domestic releases of all time, but Shyamalan's newest film may knock it out of first place for once.
Starring Dave Bautista, Jonathan Groff, Ben Aldridge, Rupert Grint and more, "Knock at the Cabin" follows three family members who are camping in the woods and are suddenly interrupted by four strangers with visions of an impending apocalypse. The only way to prevent the end of the world, they claim, is to have the family willingly kill one of their own. Unsure what to believe, the family must grapple with this life-changing decision as the intruders' visions of doomsday seemingly begin to come true. (via
Variety
)