NEW 'PLANET OF THE APES' MOVIE IN THE WORKS WITH 'MAZE RUNNER' FILMMAKER WES BALL
12/04/19 @ 8:56 am EST
Source:
Hollywood Reporter
| Categories:
Planet of The Apes
|
Comments
(0) |
E-mail Article
|
Add a Comment
THR
reports that Fox has brought on Wes Ball, the filmmaker behind the popular
Maze Runner
film series, to develop and direct a new
Planet of the Apes feature.

The move makes Apes one of the first historically significant Fox titles to get the redevelopment treatment since Disney's acquisition of the storied studio.

It is unclear whether the latest Apes project is meant to be a new reboot or an extension of the previous film series.
CELEBRATE BATMAN DAY SEPTEMBER 19TH WITH HBO MAX
09/18/20 @ 12:24 pm EST
Source:
DC Comics
| Categories:
DC
|
Comments
(0) |
E-mail Article
|
Add a Comment
Celebrate Batman Day on September 19 with HBO Max, the premiere destination to stream your favorite Batman series and films from the DC library.
Batman is the ultimate crusader against injustice and shows there's a superhero in all of us. Fans of all ages around the world can embrace their inner Caped Crusader and participate in a variety of activities to celebrate the timeless DC Super Hero. And what would Batman Day be without the iconic Bat-Signal?! Fans can learn how to build their very own through how-to videos and activity kits and share their own version of the Bat-Signal on social media. From free digital comics to other promotions and activities, keep visiting
www.BatmanDay.com
for the latest news.
See below for list of both live action and animated Batman movies and series and available to stream on HBO Max on Batman Day through the end of September.
● Batman, 1989
● Batman & Mr. Freeze: SubZero, 1998
● Batman & Robin, 1997
● Batman and Harley Quinn, 2017
● Batman Begins, 2005
● Batman Beyond: The Return of the Joker, 2000
● Batman Forever, 1995
● Batman Returns, 1992
● Batman v Superman: Ultimate Edition, 2016
● Batman vs. Dracula, The, 2005
● Batman vs. Robin, 2015
● Batman vs. Two-Face, 2017
● Batman: Assault on Arkham, 2014
● Batman: Gotham Knight, 2008
=● Batman: Return of the Caped Crusaders, 2016
● Batman: The Dark Knight Returns Part 1, 2012
● Batman: The Dark Knight Returns Part 2, 2013
● Batman: The Killing Joke, 2016 (HBO)
● Batman: Under the Red Hood, 2010
● Batman: Year One, 2011
● Beware the Batman, 2013
'WYNONNA EARP'S MELANIE SCROFANO TO DIRECT, GUEST-STAR ON TIM ROZON'S SYFY DRAMA 'THE SURREALTOR'
09/18/20 @ 12:16 pm EST
Source:
TVLine
| Categories:
MIsc
|
Comments
(0) |
E-mail Article
|
Add a Comment
=Having recently wrapped
Wynonna Earp
Season 4, Melanie Scrofano is already set to reunite with leading man Tim Rozon via a "dual role" of sorts on his new Syfy drama,
The Surrealtor
.
TVLine
reports that Scrofano will guest-star on
The Surrealtor
as Harper North, a bright young woman who finds herself at a crossroads, having been instructed to sell her lakeside family home… though somehow she
can't
.
What's more, Scrofano will also
direct
two episodes of
The Surrealtor
, following her directorial debut with
Wynonna Earp
Season 4, Episode 3 (which among other things introduced Sheriff Hoyt Clayborn and his sister Cleo). She joins fellow
Surrealtor
directors Danishka Esterhazy (
Vagrant Queen
), Paolo Barzman (
Wynonna Earp, Killjoys
) and Paul Fox.
The Surrealtor
's 10-episode season started production this week in Newfoundland, Canada.
JOHN STEWART WILL REPORTEDLY BE THE DCEU'S GREEN LANTERN
09/18/20 @ 12:10 pm EST
Source:
We Got This Covered
| Categories:
DC
|
Comments
(0) |
E-mail Article
|
Add a Comment
Warner Bros. has been working on a reboot of
Green Lantern
for years, and
Green Lantern Corps
was first announced in October 2014. However, movement has been virtually nonexistent ever since. Arrowverse creator Greg Berlanti is putting together a
Lantern
TV series that will air exclusively on HBO Max, but the latest report claims that a separate version of the character will still be introduced into the DCEU as originally planned.
We Got This Covered
reports that, according to its sources, John Stewart will be the Lantern representing the intergalactic law enforcers in the shared universe, but things might get pretty confusing from there. That's because sources also claim that Hal Jordan will be the star of the HBO Max show while Stewart will suit up alongside the Justice League. However, it hasn't been made clear if the two will be connected or not, even with the DCEU set to introduce the multiverse in
The Flash
.
'HARLEY QUINN' RENEWED FOR SEASON 3 AT HBO MAX AS DC UNIVERSE DROPS SCRIPTED
09/18/20 @ 11:59 am EST
Source:
Hollywood Reporter
| Categories:
DC
|
Comments
(0) |
E-mail Article
|
Add a Comment
The streaming wars has claimed another victim.
Two years after it launched as a home for scripted originals and library content, DC Universe is officially exiting the scripted landscape and transitioning to a comics-centric platform. But there is good news that comes with the change: All of the platform's scripted originals and library titles will move to fellow WarnerMedia-backed streamer HBO Max. That includes animated breakout
Harley Quinn,
which has now been renewed for a third season.
Harley Quinn
will join
Doom Patrol
and the previously announced third season of
Titans
as HBO Max originals. Previous seasons of all three shows will also now migrate to HBO Max. The trio of Greg Berlanti-produced dramas from Warner Bros. TV will join other originals
Young Justice
and
Stargirl.
Harley Quinn,
from showrunners Justin Halpern and Patrick Schumacker, has picked up steam since its first two seasons arrived on HBO Max. Sources say the renewal followed a round of negotiations that hinged on a new budget for the series. (via
THR
)
DC FUTURE STATE COMING IN JANUARY AND FEBRUARY 2021
09/18/20 @ 11:54 am EST
Source:
Bleeding Cool
| Categories:
DC
|
Comments
(0) |
E-mail Article
|
Add a Comment
DC Comics has revealed a teaser for January and February,
DC Future State
#1, as they also teased in
Detective Comics
#1027. But whatever it is, just as
Endless Winter
is confined to December,
Future State
will be just for January and February, and is seemingly distinct from
Generations: Shattered
scheduled for December. Though
Detective Comics
#1027 indicates that they may have a shared cast. (via
Bleeding Cool
)
The
Detective Comics
#1027 short story written and drawn by Dan Jurgens saw Batman's history and continuity changing from something seen as close to the current model to something closer to the proposed new DC Timeline model. Or maybe just the very original DC timeline from 1939, with Batman beginning his career, as World War II was being declared in 1939. This Batman is approached by a teched-up Kamandi from the far, far future, with the word that this would continue in
Future State
.
Stay tuned as more develops on this DC project.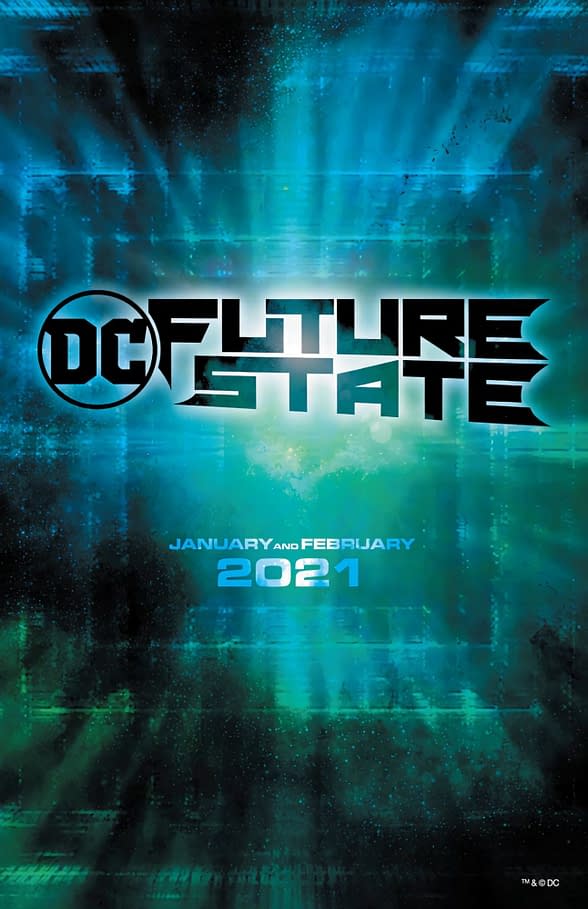 'SHE-HULK': TATIANA MASLANY LANDS TITLE ROLE IN NEW MARVEL SERIES
09/17/20 @ 10:49 pm EST
Source:
Deadline
| Categories:
Marvel
|
Comments
(0) |
E-mail Article
|
Add a Comment
After tapping Kat Coiro as director, Marvel Studios looks to have found its star to take over the title role in its
She-Hulk
series.
Sources tell
Deadline
that
Orphan Black
star Tatiana Maslany is the choice to play the title character in Marvel's
She-Hulk
series for Disney+. Word came Tuesday that Coiro would direct several episodes, including the pilot, for the series and now the show has its actress for the highly coveted role.
Marvel didn't immediately return a call for comment.
Rick and Morty
writer Jessica Gao has already been tapped to lead the writers room.
The last major character to be co-created by Stan Lee, She-Hulk is Jennifer Walters, an attorney and cousin of Bruce Banner, aka The Hulk. An emergency blood transfusion from her cousin gives Walters her powers, but unlike Banner/Hulk, She-Hulk was able to keep her intelligence and personality when she Hulked out.
BOOM! STUDIOS ANNOUNCES 'LUMBERJANES' SERIES FINALE IN DECEMBER 2020
09/17/20 @ 10:45 pm EST
Source:
BOOM! Studios
| Categories:
MIsc
|
Comments
(0) |
E-mail Article
|
Add a Comment
LUMBERJANES, the landmark Eisner and GLAAD award-winning series, will wrap its historic six year run in December 2020, announced BOOM! Studios today. LUMBERJANES: END OF SUMMER #1, from cartoonist Kat Leyh (
Snapdragon
), co-writer and co-creator Shannon Watters, artists Kanesha C. Bryant (
Encyclopedia Lumberjanica
) and Alexa Bosy (
Lumberjanes: Somewhere That's Green #1
), as well as returning co-creator and series artist Brooklyn Allen, concludes the series in a special oversized issue.
In the final chapter of the "End of Summer" epic event, the brave campers and counselors of Miss Qiunzella Thiskwin Penniquiqul Thistle Crumpet's Camp for Hardcore Lady Types are in the fight of their lives against the mysterious force known as the Grey. Molly has discovered a deep and ancient forest magic which she hopes to use to protect her friends and the home they've all found at camp. But will she be strong enough to save everyone in the camp and the forest? Or is the all-encompassing, all-erasing Grey just too powerful for anyone to stop?
"When we announced 'End of Summer', we knew it would be the conclusion of a journey full of friendship, wonder, and fun for the Lumberjanes and for those of us who have wandered into the forest alongside them. We're so happy that so many readers, young and old, have found joy and adventure whenever they sat down to a new story with Jo, Mal, Ripley, April, Molly, and all the other beloved characters we've grown to love throughout the years," said Jeanine Schaefer, Executive Editor, BOOM! Studios. "While this is the end of the
Lumberjanes
monthly comic book series for now, it's not the end of the 'Janes and new adventures, so stay tuned for more exciting news to come."
Launched in 2014 under BOOM! Studios' YA-focused BOOM! Box imprint by series co-creators Shannon Watters, Grace Ellis, Noelle Stevenson and Brooklyn Allen,
Lumberjanes
was originally solicited as a limited series, but the overwhelming response from fans transformed it into an ongoing series that has become a New York Times best-seller, earned numerous nominations for prestigious awards including the GLAAD Media Award and the Eisner Awards (which it has won twice), and have even crossed over with heroes from the DC Comics Universe (in
Lumberjanes/Gotham Academy
). The Lumberjanes have expanded to middle-grade novels published by Amulet Books and a diverse array of merchandise from pins to patches.
Print copies of LUMBERJANES: END OF SUMMER #1 will be available in December 2020 at local comic book shops (use
comicshoplocator.com
to find the nearest one) or at the BOOM! Studios webstore. Digital copies can be purchased from content providers, including comiXology, iBooks, Google Play, and Madefire.
SONY PICTURES ANIMATION'S 'CONNECTED' ALSO MOVES OUT OF THE IMMEDIATE FALL SCHEDULE
09/17/20 @ 10:42 pm EST
Source:
Deadline
| Categories:
MIsc
|
Comments
(0) |
E-mail Article
|
Add a Comment
Don't count on Sony Animation's Lord & Miller movie
Connected
for this fall. The feature joins a number of other features fleeing the immediate fall calendar or delaying until later in the year, or even in 2021.
Connected,
last scheduled for Oct. 23, is now being moved by the studio to an unset future date this year.
Studios saw what
Tenet
's (and other films') grosses were like without New York and Los Angeles, and both cities are required to be part of a tentpole's marketing blitz; hence the meltdown of the immediate theatrical fall schedule.
Connected
joins
Wonder Woman 1984
which was recently delayed from Oct. 2 to Christmas Day, STX's
Greenland,
which moved to a TBD 4Q date after stepping off of its Sept. 25 release, and Universal/MGM's
Candyman
which jumped from Oct. 16 to next year TBD as notable delayed releases. Also, we're waiting to see where Disney pushes
Black Widow
and
Soul
on the calendar. (via
Deadline
)
Connected
leaves 20th Century Studios and Disney's
Death on the Nile
as the only wide entry for Oct. 23 — unless it moves.
PIXAR WINS FIRST EMMY WITH ANIMATED SHORT-FORM SERIES 'FORKY ASKS A QUESTION'
09/17/20 @ 10:38 pm EST
Source:
Deadline
| Categories:
Disney
|
Comments
(0) |
E-mail Article
|
Add a Comment
At the remote Creative Arts Emmy Awards Thursday night, Pixar earned its first Emmy, for the animated short-form series
Forky Asks a Question—
specifically, the episode asking, "What Is Love?"
Accepting the award in pre-taped speeches were creator Bob Peterson and producer Mark Nielsen. "Bob and I partnered with a crew of Pixar's best and brightest," Nielsen said, "so we share this with everyone at Team Forky Shorts, along with everyone at Disney+."
Giving thanks to his family, Peterson also paid tribute to lead voice actor Tony Hale, along with the quartet of "comedic geniuses" who appear in the Emmy-winning episode, including Carol Burnett, Mel Brooks, Betty White, and "the late, great Carl Reiner."
Debuting last November, the series centers on Forky (Hale), a spastic, plastic spork first introduced in
Toy Story 4
who knows nothing of the world, asking in each episode a question to learn a little bit about it.
The win follows a stellar night for Disney+, in which live-action
Star Wars
series
The Mandalorian
picked up Emmys for cinematography, production design, sound editing, sound mixing and special visual effects. (via
Deadline
)
WATCHMEN WINS EMMY AWARD FOR TRENT REZNOR AND ATTICUS ROSS'S SCORE
09/17/20 @ 10:32 pm EST
Source:
ComicBook
| Categories:
Watchmen
|
Comments
(0) |
E-mail Article
|
Add a Comment
Following the show's four Emmy wins, HBO's
Watchmen
took home another major award Thursday night.
The hit series won the Emmy Award for Outstanding Music Composition for a Limited Series, Movie or Special (Original Dramatic Score), given to composers Trent Reznor and Atticus Ross. The series marked Reznor and Ross' first Emmy win and puts the dynamic musical pair just a Tony away from having "EGOT" status (Emmy, Grammy, Oscar, and Tony), having previously won an Academy Award for their score of
The Social Network
and several Grammy awards over the years.
"We'd like to thank the Television Academy for the recognition, it means a lot to us and we truly appreciate it," Reznor said during their acceptance speech. "We're very proud to be involved with a show this relevant, smart, and daring. We were changed and effected by working on this and it's great to see it resonate with the world at large. Thank you Damon Lindelof for assembling such a talented group of collaborators and providing us such a broad canvas to paint on. And lastly, thanks very much to our families for tolerating us spending some long weeks and months in this cave, we love you and thank you."
Watchmen
was also up for two other awards Thursday night but failed to secure those wins including Outstanding Music Supervision (awarded to Amazon's
The Marvelous Mrs. Maisel
), and Outstanding Original Music And Lyric (awarded to HBO's
Euphoria
). The series will be competing for some of the major awards on Primetime Emmy night include Outstanding Lead Actor in a Limited Series or Movie (Jeremy Irons), Outstanding Supporting Actor in a Limited Series or Movie (with three actors nominated including Jovan Adepo, Louis Gossett Jr., and Yahya Abdul-Mateen II), Outstanding Supporting Actress in a Limited Series or Movie (Jean Smart), and Outstanding Lead Actress in a Limited Series or Movie (Regina King). (via
ComicBook
)