HOW 'STAR TREK: DISCOVERY' EVOLVES THE VULCANS AND ROMULANS
11/27/20 @ 3:27 pm EST
Source:
Nerdist
| Categories:
Star Trek
|
Comments
(0) |
E-mail Article
|
Add a Comment
Spoilers ahoy for the latest episode of Star Trek: Discovery!
Thursday's Episode 8 of
Star Trek: Discovery's
third season was unique in several ways. Titled "Unification III", it's both a spiritual sequel to the two-part
Star Trek: The Next Generation episode "Unification I and II," and a fitting tribute to Star Trek's most beloved character, Mr. Spock. In fact, the late great Leonard Nimoy even appears in archival footage. The episode even resolves a long-standing Trek storyline about two of the franchise's most famous alien races: the Vulcans and the Romulans.

Here's how "Unification III" pays off a nearly thirty-year-old plotline and advances Spock to a deserved exalted status within the actual Star Trek canon.

As we learned in the first season of Star Trek: Picard, 12 years after the destruction of Romulus, the surviving Romulans became a diaspora. Jean-Luc Picard tried to help the survivors, but the Romulan culture was dealt a lethal blow. The once mighty Romulan Empire had to rely on the charity of others to survive. It was a hard pill to swallow for this once-proud warrior species. Meanwhile, the Tal Shiar, a super secretive Romulan Intelligence Agency, continued to undermine any efforts for the Romulans to join peacefully with former enemies.

But despite the Romulan plight in the late 24th century, Discovery shows that Spock's dream of a Vulcan and Romulan reunification does eventually occur. Although it does take some eight centuries. As Admiral Vance explains, it was Spock who started the process of reunifying them. It took centuries after his death, but Spock's dream comes true. The Vulcans and Romulans occupy the same world. The planet Vulcan receives a new name: Ni'Var. (via Nerdist)

Clearly though, it's far from smooth sailing for Ni'Var. The Vulcans and Romulans may live on a shared homeworld, but they still have major differences. But you can already tell by "Unification III" that Romulans are more logical than they were before, and Vulcans are more emotional. The lines have begun to blur. In fact, the symbol of the Ni'Var seems to be a combination of the Vulcan IDIC symbol and the Romulan emblem of a menacing warbird. Spock is now a revered figure in the galaxy for achieving this goal. It's a status befitting a character of Spock's stature in Star Trek canon.
DIVE INTO THE WORLD OF CTHULHU AS SYFY CHATS WITH 'REANIMATOR'S CULLEN BUNN
01/25/21 @ 5:46 pm EST
Source:
Dynamite
| Categories:
Dynamite
|
Comments
(0) |
E-mail Article
|
Add a Comment
H.P. Lovecraft is one of the most influential creators of all time. For over 100 years, his works of haunting dread and existential angst have inspired writers and artists across all media. The latest entry in that ever-expanding tapestry is our very own
REANIMATOR: THE ETERNAL LIE, which you can get on Indiegogo right now!
Creators Cullen Bunn and Blacky Shepherd are true horror hounds and decided to make this one of their most ambitious works of their careers. With the mission to craft a direct sequel to Lovecraft's original novella as well as connect it to the late great's wider mythos of Cthulhu and the Elder Gods, it's shaping up to be a tome that can't be missed.
SyFy Wire and their resident spook addict Jeff Spry, otherwise known for his electric nickname Stingrayghost, sat down with Cullen to peel back the fleshy facade of this new tale. The Eisner-nominated scribe unveils how this project came together and all of its myriad components. Even back to his early days of discovering the Lovecraft mythology in Dungeons & Dragons sourcebooks as a child. As well as complementing his co-creator Shepherd's inhuman ability to bring the deadliest creatures to the page.
Click below to dig into the article, and don't forget to back the campaign for your own copy!
SyFy's Breakdown & Interview Are Here
LAUREN ASHLEY SMITH DEVELOPING U.S. REMAKE OF BRITISH TIME-TRAVEL COMEDY 'TIMEWASTERS'
01/25/21 @ 4:16 pm EST
Source:
Deadline
| Categories:
MIsc
|
Comments
(0) |
E-mail Article
|
Add a Comment
A Black Lady Sketch Show
head writer Lauren Ashley Smith is set to write and exec produce the U.S. remake of British comedy
Timewasters
, which is in the works at ABC.
The single-camera comedy comes from CBS Studios. ABC is developing the remake of ITV2's time-traveling jazz comedy as part of its second-cycle development process.
Timewasters
was created by Daniel Lawrence Taylor, who also starred in it, and ran for two seasons on ITV2 in the UK. It was nominated for a BAFTA in 2018 for Best Scripted Comedy alongside Michaela Coel's
Chewing Gum
and Sharon Horgan and Rob Delaney's
Catastrophe
as well as the winner BBC mockumentary
This Country
, which is being remade at Fox.
The U.S. adaptation will revolve around four Black twentysomething New Yorkers who accidentally end up in the year 1926, despite being deeply unenthusiastic about and deeply unequipped for time travel. The series follows the foursome's often-bumbling attempts to survive and thrive in the Harlem Renaissance as it explores what it means to be Black in 2021, what it means to be Black in 1926 and the unique experience of being Black in both time periods. (via
Deadline
)
'COCKY' ANIMATED COMEDY FROM 'THE KNICK' CREATORS IN WORKS AT FOX
01/25/21 @ 3:59 pm EST
Source:
Deadline
| Categories:
MIsc
|
Comments
(0) |
E-mail Article
|
Add a Comment
Deadline
reports that Fox has put in development
Cocky
, an animated comedy from
The Knick
creators Jack Amiel and Michael Begler, Fox Entertainment and animation house Bento Box Entertainment (
Bob's Burgers
).
Written by Amiel and Begler,
Cocky
is the story of Bert, a rideshare driver with a Ph.D., who is the smartest idiot in the world, and what happens when a guy who lacks any filter whatsoever lives with the most insecure, overly-sensitive talking Cockatoo on the planet.
Amiel and Begler executive produce with Michael Sugar (
Spotlight, The Knick
). The project is a co-production of Fox Entertainment and Bento Box.
Cocky
reunites Amiel and Begler with Sugar, who served as an executive producer on
The Knick.
Sugar's additional producing credits include Oscar-winning
Spotlight
and
The OA
, among many others.
'THE SNOOPY SHOW' FULL TRAILER RELEASED
01/25/21 @ 1:51 pm EST
Source:
ComicBook
| Categories:
MIsc
|
Comments
(0) |
E-mail Article
|
Add a Comment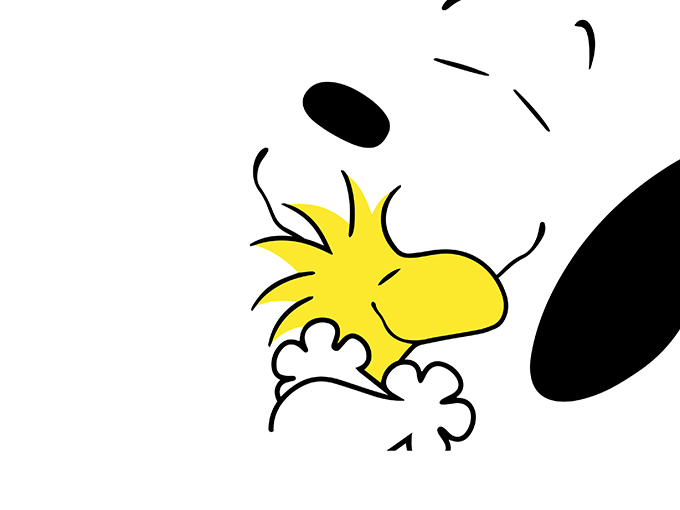 A brand new
Peanuts
series is making its way to Apple TV+ very soon!
Apple's streaming platform has made itself a home for popular original TV projects, such as
The Morning Show
and
Ted Lasso
. The streamer is hoping to continue that streak of success with a new venture into the world of the Charles Schulz
Peanuts
characters.
The new series is called
The Snoopy Show
, and it premieres on Apple TV+ in February. With less than two weeks left until the premiere, Apple has released a full trailer for the upcoming title.
The trailer takes fans of
Peanuts
back into the lives of Charlie Brown, Snoopy, Linus, Lucy, and all of the other characters. You can watch the official trailer for
The Snoopy Show
below. (via
ComicBook
)
Trailer:
https://youtu.be/A-C9hfwvLDc
'HARRY POTTER' LIVE-ACTION TV SERIES IN EARLY DEVELOPMENT AT HBO MAX
01/25/21 @ 1:43 pm EST
Source:
Hollywood Reporter
| Categories:
Hawkeye Vs Deadpool
|
Comments
(0) |
E-mail Article
|
Add a Comment
A
Harry Potter
live-action TV series is in early development at HBO Max. Sources tell
The Hollywood Reporter
that executives at the WarnerMedia-backed streamer have engaged in multiple conversations with potential writers exploring various ideas that would bring the beloved property to television. Sources say broad ideas have been discussed as part of the early-stage exploratory meetings.
While it's news that executives at HBO Max and Warners are engaged in meetings to find a writer and pitch for a
Harry Potter
TV series, no writers or talent are currently attached as the conversations are still in the extremely early stages and no deals have been made. "There are no
Harry Potter
series in development at the studio or on the streaming platform," HBO Max and Warner Bros. reaffirmed in a statement to THR
.
Expanding the world of
Harry Potter
remains a top priority for HBO Max and Warner Bros., which along with creator J.K. Rowling, controls rights to the property.
Harry Potter
is one of Warners' most valuable pieces of IP.
News that talks are under way for a
Harry Potter
TV series should come as no surprise given the value of the franchise to Warner Bros. Rowling's seven-book series was adapted as eight feature films that grossed more than $7 billion worldwide. Warners also has the
Fantastic Beasts
prequel series of films, with the third set to bow next year and two more likely to come afterward.
JASON CLARKE, MICHELLE MONAGHAN AND JAI COURTNEY TO STAR IN ACTION-THRILLER 'BLACK SITE'
01/25/21 @ 1:36 pm EST
Source:
Deadline
| Categories:
MIsc
|
Comments
(0) |
E-mail Article
|
Add a Comment
From left: Jason Clarke, Michelle Monaghan and Jai Courtney
Deadline
reports that Jason Clarke (
Zero Dark Thirty
), Michelle Monaghan (
Mission: Impossible
) and Jai Courtney (
The Suicide Squad
) are set to star in the action-thriller
Black Site
from the producers of
John Wick
,
Hotel Mumbai
and
Bait
.
Black Site
centers on a group of officers based in a labyrinthine top-secret CIA black site who must fight for their lives in a cat-and-mouse game against Hatchet, a brilliant and infamous high-value detainee. When Hatchet escapes, his mysterious and deadly agenda has far-reaching and dire consequences.
Production is scheduled to get underway on the Gold Coast, Australia, in February 2021, with first-time filmmaker Sophia Banks aboard to direct Jinder Ho's script.
The feature is the first out of the gate for Asbury Park Pictures, the joint venture between Basil Iwanyk's Thunder Road Films and Redbox Entertainment.
'BATWOMAN': "BAT GIRL MAGIC!" PREVIEW RELEASED
01/25/21 @ 10:14 am EST
Source:
The CW
| Categories:
DC
|
Comments
(0) |
E-mail Article
|
Add a Comment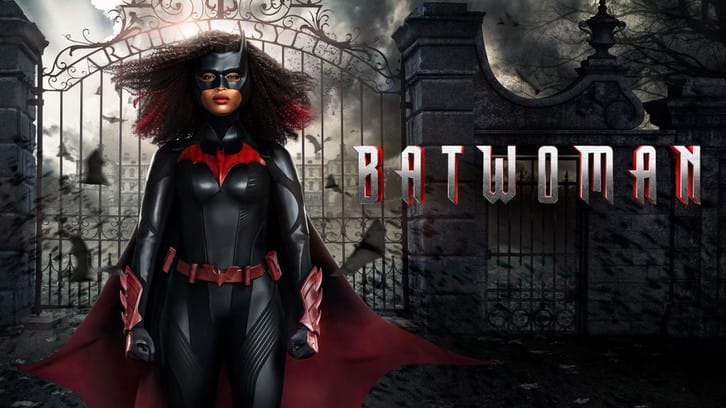 The CW
has released a teaser trailer for "Bat Girl Magic!", the coming episode of the show's second season. The trailer teases Ryan's altercations to the Batwoman suit.
Batwoman
airs Sundays at 8/7c on The CW. "Bat Girl Magic!" will air on Sunday, January 31st.
Preview:
https://youtu.be/O5IVL4LX2Xk
'BLACK LIGHTNING' SEASON 4 TRAILER RELEASED
01/25/21 @ 10:05 am EST
Source:
The CW
| Categories:
DC
|
Comments
(0) |
E-mail Article
|
Add a Comment
The CW
has released a trailer for the fourth and final season of
Black Lightning
.
Black Lightning
returns on Monday, February 8th at 9 p.m. ET on The CW.
Trailer:
https://youtu.be/YihlJOsAmTU
SPOTIFY TESTS AUDIOBOOKS WITH 'FRANKENSTEIN,' 'JANE EYRE' AND OTHER LITERARY CLASSICS
01/25/21 @ 9:59 am EST
Source:
Hollywood Reporter
| Categories:
MIsc
|
Comments
(0) |
E-mail Article
|
Add a Comment
Spotify on Monday released a small collection of exclusive audiobook recordings on its platform, a move that signals its interest in continuing to broaden its library of non-music programming,
THR
reports.
The company is characterizing the release as one of many tests that it regularly runs to help it improve its user experience, but in success, the initiative could give it a roadmap for how to take on giants in the space, including Amazon-owned Audible.
The nine audiobooks that are now available on Spotify are all part of the public domain, but the original recordings are exclusive to the streaming platform. David Dobrik narrates Mary Shelley's
Frankenstein
; Forest Whitaker reads Frederick Douglass memoir
Narrative of the Life of Frederick Douglass, an American Slave
; Hilary Swank narrates
The Awakening
by Kate Chopin; and Cynthia Erivo reads Jane Austen's
Persuasion
.
The other titles that Spotify is releasing as part of the collection are Jean Toomer's
Cane
, narrated by Audra McDonald; Charles Dickens'
Great Expectations
, narrated by James Langton; Charlotte Bronte's
Jane Eyre
, narrated by Sarah Coombs; Nella Larsen's
Passing
, narrated by Bahni Turpin; and Stephen Crane's
Red Badge of Courage
, narrated by Santino Fontana.
To accompany the audiobooks, Spotify has commissioned series
Sitting with the Classics on Spotify
, in which Harvard professor Glenda Carpio offers a deep-dive on each book, exploring the history and breaking down the narratives and themes for a modern audience.
'THE WITCHER: BLOOD ORIGIN': JODIE TURNER-SMITH TO STAR IN NETFLIX'S 'WITCHER' PREQUEL SERIES
01/25/21 @ 9:55 am EST
Source:
Deadline
| Categories:
MIsc
|
Comments
(0) |
E-mail Article
|
Add a Comment
Deadline
reports that Jodie Turner-Smith (
Queen & Slim, Nightflyers
) has been tapped as a lead in Netflix's six-part, live-action limited series
The Witcher: Blood Origin,
a prequel to the streamer's hit series
The Witcher.
Set in an elven world 1,200 years before the world of
The Witcher, Blood Origin
will tell a story lost to time – the creation of the first prototype Witcher, and the events that lead to the pivotal "conjunction of the spheres," when the worlds of monsters, men, and elves merged to become one.
Turner-Smith will play Éile, an elite warrior blessed with the voice of a goddess, who has left her clan and position as Queen's guardian to follow her heart as a nomadic musician. A grand reckoning on the continent forces her to return to the way of the blade in her quest for vengeance and redemption.
The Witcher: Blood Origin
is one of two offshoots from the hit Netflix series
The Witcher
, starring Henry Cavill. The streamer also has an animated spinoff film titled
The Witcher: Nightmare Of The Wolf
, focusing on the origin story of Geralt's mentor and fellow Witcher Vesemir.