MAGNETO UNDERTAKES A NEW MISSION IN HICKMAN AND OLIVER'S 'GIANT-SIZE X-MEN'
11/26/19 @ 4:22 pm EST
Source:
Marvel
| Categories:
Marvel
|
Comments
(0) |
E-mail Article
|
Add a Comment
When Giant-Size X-Men hits stands next year, X-Men fans will get to see Jonathan Hickman's bold vision for mutantkind unfold in epic adventures told by the industry's most acclaimed artists. These large-scale but standalone stories will be specifically designed to highlight the artist's talents, and each issue will focus on a specific character. This March, Hickman will team up with legendary artist Ben Oliver to turn the spotlight on the master of magnetism, Magneto!
Created by Stan Lee himself, Magneto's been a fixture in the X-Men mythos since the very beginning. Although he debuted in 1963's X-MEN #1 as the X-Men's premiere super villain, he eventually became one of their fiercest members. Under Chris Claremont's pen, Magneto was equipped with a tragic backstory, shedding light on his motivations and developing him into one of the most complex characters in the Marvel Universe. An unrelenting champion for mutantkind, Magneto once again finds himself leading a mutant nation, but this time, he has all of mutantkind including the X-Men standing at his side. Determined to make this new dream of Krakoa prosper, Magneto must now make dealings with his former sworn enemy— humanity!
Ben Oliver, known for his seminal work on ULTIMATE X-MEN, is the perfect artist to capture the emotion behind Magneto's new role as mutant ambassador. "It's been many years since I last worked on an X-Men related project, and I couldn't be happier than to be working with Jonathan," Oliver said. "I've long been a fan of Jonathan's work, and Magneto as a character, so to collaborate on this project is fantastic."
GIANT-SIZE X-MEN: MAGNETO will be the second of five essential one-shots with the first, GIANT-SIZE X-MEN: JEAN GREY AND EMMA FROST debuting in February. Uniting Jonathan Hickman with the best artists in the industry, these stories are destined to be instant classics that fans won't want to miss! Stay tuned for upcoming announcements about more GIANT-SIZE X-MEN issues coming your way next year and which of your favorite artists will be showcased next!
GiANT-SIZE X-MEN: MAGNETO #1 Written by JONATHAN HICKMAN Art by BEN OLIVER
'X-O MANOWAR' RETURNS IN NOVEMBER TO VALIANT
08/10/20 @ 3:10 pm EST
Source:
Valiant
| Categories:
X-O Manowar
|
Comments
(0) |
E-mail Article
|
Add a Comment
Valiant's flagship hero returns this November in
X-O MANOWAR #2!

Aric of Dacia, aka X-O MANOWAR, is back and heading in a bold new direction with Harvey Award-winner DENNIS "HOPELESS" HALLUM (Star Wars: Darth Vader - Dark Visions) and astonishing artist EMILIO LAISO (Marvel's Spider-Man: Velocity). The first issue earned a spot in the top 100 best-selling comics when it debuted. Now, the action-packed second issue is set to arrive in comic shops on November 25th, 2020, with covers by Eisner Award-winning artist CHRISTIAN WARD (Invisible Kingdom), NETHO DIAZ (G.I. Joe: A Real American Hero), and a 1:25 variant by DANIEL WARREN JOHNSON (Wonder Woman: Dead Earth).




"X-O Manowar has always been a nuclear missile with the mind of a noble warrior," remarked Dennis. "He's unstoppable in combat. Need to defeat an alien warlord? Repel an intergalactic invasion or end a war? Aric's your guy. But this time, X-O Manowar is acting locally. What happens when a nuclear missile moves in down the street? How does a superweapon playing superhero save the neighborhood? How does he change the world?"


Check out the first four pages of X-O MANOWAR #2, below.


NETFLIX RELEASES FIRST TRAILER FOR HILARY SWANK'S 'AWAY'
08/10/20 @ 3:04 pm EST
Source:
Netflix
| Categories:
MIsc
|
Comments
(0) |
E-mail Article
|
Add a Comment
Netflix
has released a trailer for
Away
, the upcoming space drama starring Hilary Swank.
Away
is solicited as "a thrilling, emotional drama on an epic scale that celebrates the incredible advancements humans can achieve and the personal sacrifices they must make along the way. As American astronaut Emma Green (Hilary Swank) prepares to lead an international crew on the first mission to Mars, she must reconcile her decision to leave behind her husband (Josh Charles) and teenage daughter (Talitha Bateman) when they need her the most. As the crew's journey into space intensifies, their personal dynamics and the effects of being away from their loved ones back on Earth become increasingly complex."
Netflix's
Away
will premiere on September 4th.
Trailer:
https://youtu.be/3f_REapPwio
'THE BOYS' SEASON 2: SHAWN ASHMORE TO PLAY LAMPLIGHTER
08/10/20 @ 2:56 pm EST
Source:
TV Line
| Categories:
The-Boys
|
Comments
(0) |
E-mail Article
|
Add a Comment
Talk about a role reversal. Shawn Ashmore, who did very cool things with ice as one of filmdom's X-Men, will seriously heat things up during Season 2 of Amazon Prime's
The Boys
.
Ashmore, whose previous TV credits include
The Following
and
The Rookie
, will appear during the darkly comic superhero series' sophomore run as Lamplighter, a former superstar member of the Seven before he left under mysterious circumstances, to be replaced by Starlight. What's more, Lamplighter ties in directly to the Boys' tragic history — he's actually the reason they broke up eight years ago — so when the pyrokinetic enters their lives again, he dredges up painful memories, pokes at their raw nerves, and changes everything. (via
TV Line
)
Season 2 of
The Boys
will premiere Friday, Sept. 4 with the first three episodes, followed by a weekly rollout that will culminate in an epic season finale on Oct. 9. Season 3 is already a go, ordered last month.
SEASON 3 OF 'THE UMBRELLA ACADEMY' WILL PROBABLY FOLLOW A DIFFERENT PATH
08/10/20 @ 2:47 pm EST
Source:
Cheat Sheet
| Categories:
MIsc
|
Comments
(0) |
E-mail Article
|
Add a Comment
The first two seasons of
The Umbrella Academy
may have had some major differences — especially in the family dynamic realm. Since the siblings grew closer in the previous season, the follow-up was able to explore their interpersonal relationships a bit more heavily. Yet, in the narrative department, the two were rather synonymous.
Season 2 of
The Umbrella Academy
ends with the Hargreeves back in 2019, but their father is alive once more, and he has assembled a new team of elite heroes — The Sparrow Academy. Ben is one of the primary members. It's likely that upon meeting his original choices back in the '60s, Reginald chose to go in a different direction with his academy of kids. (via
Cheat Sheet
)
Season 3 of
The Umbrella Academy
(once confirmed) will likely see the Hargreeves children dealing with an altered past — different than their memory, and lacking their childhood home. Rather than confronting an apocalypse, the team will confront a new academy, with a leader they know and love (Ben) who has no clue who they are. One has to wonder if the two teams will mash-up to defeat the baddies together, or clash when it comes to how one should save the world.
'LION' DIRECTOR GARTH DAVIS TO DIRECT DISNEY'S NEW 'TRON' MOVIE WITH JARED LETO
08/10/20 @ 2:13 pm EST
Source:
Deadline
| Categories:
Disney
|
Comments
(0) |
E-mail Article
|
Add a Comment
After taking its time figuring out where it wants the next
Tron
installment to go, Disney's sci-fi franchise looks to have new life as
Deadline
reports that Garth Davis has been tapped to direct the film starring Jared Leto.
Davis has been better known for his smaller art house films over the years like 2018's
Mary Magdalene
and his critically acclaimed 2016 drama
Lion
, which received six Oscar nominations including for Best Picture.
Tron
would mark Davis' first tentpole, and though he is not known for big-budget projects, insiders say Davis aggressively pursued the job, eventually winning over execs.
The original 1982 film starring Jeff Bridges was set inside the computer program called the Grid, where a computer hacker is abducted and forced to participate in gladiatorial games. The film wasn't a hit and received mixed reviews, even though its special effects were seen as game-changing at the time. The cult following that swelled around the film in years to come as it played on cable only helped grow its popularity, to the point where Disney decided to move forward with a sequel,
Tron: Legacy
, in 2010, with Bridges reprising his role and Garret Hedlund and Olivia Wilde joining the franchise.
That film did go on to have box office success, bringing in $400 million globally, but even so plans for a sequel were pushed while Disney figured out how to move the story forward. The studio eventually scrapped plans for a direct sequel to
Tron: Legacy
, and even after Leto attached himself in 2017 and has been taking their time in figuring out next steps for this project.
IRON MAN'S ARMOR THROUGHOUT HISTORY
08/10/20 @ 10:05 am EST
Source:
Disney
| Categories:
Marvel
|
Comments
(0) |
E-mail Article
|
Add a Comment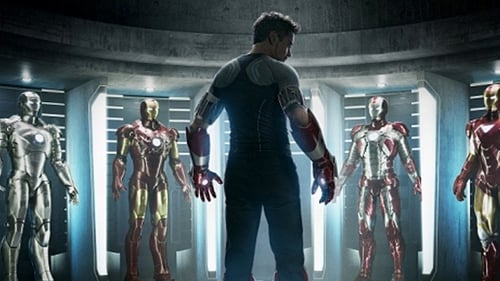 Tony Stark has rocked a ton of different armor designs over the course of the character's lifespan as Iron Man ... in comics and in films.
Now Disney explores ol' Shellhead's suits as they evolved through Marvel history in a new video.
Video:
https://twitter.com/i/status/1292543672177786882
PRODUCER OF 'X-MEN: THE ANIMATED SERIES' CONFIRMS TALKS OF A DISNEY REVIVAL
08/10/20 @ 9:39 am EST
Source:
MCUCosmic
| Categories:
Disney
|
Comments
(0) |
E-mail Article
|
Add a Comment
People have wanted to see a continuation of the 90s
X-Men: The Animated Series
for a long time, and after the Disney purchase of Fox and the launch of Disney+ it seemed like the timing was perfect. There have been rumors that the creators pitched something to Disney, and now one of them has confirmed talks have taken place.
During a recent podcast (via
MCUCosmic
), series producer Larry Huston confirmed they have been talking with Disney about a revival: "We've had talks, but that's about it. We've made conversation and it's up to them to make the decision, but we've let them know that we're all available for whatever they want to do in the future."
Not long ago, Disney added 90s X-Men avatars to Disney+ and the series is apparently one of the more popular ones on the streaming service.
COMING IN NOVEMBER, A NEW SOLO SERIES FOR 'U.S.AGENT'
08/10/20 @ 9:31 am EST
Source:
Marvel
| Categories:
Marvel
|
Comments
(0) |
E-mail Article
|
Add a Comment
Comics legend Christopher Priest will unite with all-star artist Stefano Landini to launch U.S.AGENT #1 this November!

In "American Zealot," Chapter 1 of 5, John Walker, the former Super Patriot, has been stripped of his official USAgent status and is now operating as an independent government contractor protecting government covert interests. His latest protection detail draws him into a conflict between a small town and the corporate giant trying to destroy it. John acquires a new partner and new enemy along the way while being haunted by ghosts from his past and confronting challenges to his future...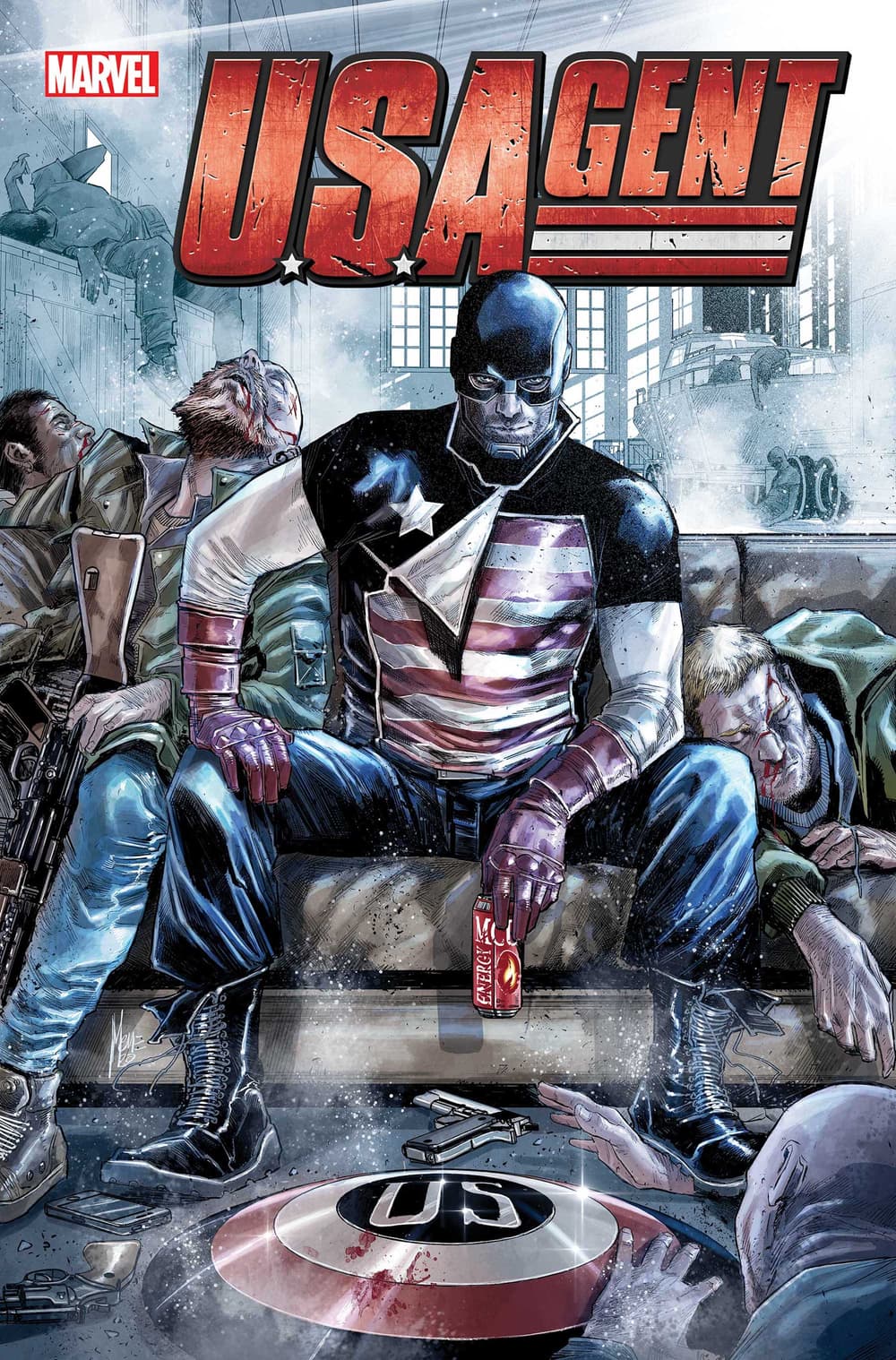 "'American Zealot' is a morality play told in five acts," Priest expands. "John Walker has been fired. Or he quit. Depends on who's telling the story. Now finding his way as a civilian government contractor, Walker is making more money and taking more risks as he can now venture into places sanctioned agents can't always follow. However, with limited official access to intelligence data, the now-former USAgent's missions can and often do lead him into blind alleys he'll need to MacGyver himself out of.

"I was thrilled to be invited back to Captain America," Priest continues, "until I realized it was this guy, Cap's scowling, emotionally damaged misfit cousin. Cousin America. But USAGENT presents an exciting writer's challenge to explore the myriad expressions and aspirations of the American dream, how that dream is fulfilled or not, through the eyes and voices of a nation often at war with itself. John Walker is a man often at war with HIMself, so Marvel knows no better a protagonist for this journey, this stumble, this Parkour carom through the many visions of the greatest nation on Earth."

"I am incredibly excited to be part of this new project dedicated to USAgent together with this incredible staff," adds Stefano Landini. "The story set up by Christopher is truly intense and full of twists, I can't wait for readers to see the incredible work we are doing with their own eyes."

U.S.AGENT #1 (of 5)

Written by CHRISTOPHER PRIEST
Art by STEFANO LANDINI
Cover BY MARCO CHECCHETTO
ANIMATED BATMAN FILMS TAKE OVER TOONAMI
08/10/20 @ 9:22 am EST
Source:
CBR
| Categories:
DC
|
Comments
(0) |
E-mail Article
|
Add a Comment
The Dark Knight is returning to Toonami, with Cartoon Network's Saturday action block preparing to air four animated Batman films as part of the build-up to the 24-hour DC FanDome virtual convention later this month. (via
CBR
)
According to a promo shared by Toonami on social media, things kick off this Saturday night, Aug. 15 at 12 a.m ET (so, technically Sunday morning) with
Batman: Year One
, which will be immediately followed by
Batman: The Dark Knight Returns, Part 1
at 1:30 a.m. Batman's takeover continues one week later on Aug. 22 (the same day as DC FanDome), with
Batman: Gotham Knight
airing at 12 a.m. and
Batman: The Dark Knight Returns, Part 2
airing at 1:45 a.m.
Toonami airs on Cartoon Network every Saturday night from midnight to 3:30 a.m. ET/PT.
Promo:
https://www.facebook.com/Toonami/videos/317432752784614/
YOUR FIRST LOOK AT 'POWER RANGERS: DRAKKON NEW DAWN' #1
08/10/20 @ 9:12 am EST
Source:
BOOM! Studios
| Categories:
MIsc
|
Comments
(0) |
E-mail Article
|
Add a Comment
BOOM! Studios, under license by Hasbro, Inc. (NASDAQ: HAS), today revealed a first look at POWER RANGERS: DRAKKON NEW DAWN #1, the premiere issue of a three-issue limited series, from writer Anthony Burch (
Big Trouble in Little China: Old Man Jack
), artist Simone Ragazzoni (
Odessa
), colorist Raúl Angulo and letterer Ed Dukeshire. This all-new series, scheduled to arrive in stores August 2020, finds Ranger Slayer - Kimberly Hart, Drakkon's mightiest warrior—fighting against the deadly secrets of her former master's legacy.
After the shocking events of
Power Rangers: Ranger Slayer #1
, Kimberly is determined to purge the terrifying hold that Drakkon has had over her world, starting with Deadlock; the prison tower where Drakkon held all those who opposed him. But even the Ranger Slayer has no clue of the true power kept in Deadlock—and what unlocking the doors will set into motion. As Kimberly investigates the worst of Drakkon's secrets, she sets in motion Drakkon's final plan—one that will pit her against a fan-favorite Power Rangers villain like you've never seen them before!
Currently, Power Rangers is celebrating 27 continuous years on the air, making it one of the longest running kids' live-action series in television history with nearly 900 episodes aired to date. Created by Haim Saban and launched in 1993 with
Mighty Morphin Power Rangers
, the franchise celebrates its 27th season, "Power Rangers Beast Morphers" currently airing on Saturdays at 8 a.m. (ET/PT) on Nickelodeon in the U.S.
Print copies of POWER RANGERS: DRAKKON NEW DAWN #1 are scheduled to be available on August 19, 2020 exclusively at local comic book shops (use
comicshoplocator.com
to find the one nearest you), or at the BOOM! Studios webstore. Digital copies can be purchased from content providers like comiXology, iBooks, Google Play, and Madefire.
Softcover collections of MIGHTY MORPHIN POWER RANGERS, and other Power Rangers releases from BOOM! Studios are available now, everywhere books are sold.