"WEIRD AL" SAYS WB TURNED DOWN HIS 'HARRY POTTER' PARODY REQUEST
11/25/22 @ 12:19 pm EST
Source:
Hollywood Reporter
| Categories:
MIsc
|
Comments
(0) |
E-mail Article
|
Add a Comment
"Weird Al" Yankovic has parodied everything from theme songs for beloved franchises like Star Wars to iconic rap songs like "Gangsta's Paradise." Still, one title he never got to revamp is "Hedwig's Theme," the Harry Potter theme song, but that wasn't for lack of trying.

While promoting his biopic Weird: The Al Yankovic Story, the award-winning artist revealed he tried to get permission to parody the theme song and was turned down by Warner Bros.

"Whenever it was, about a decade or two ago, I approached the movie company just to get a general blessing like, 'Hey, I'd like to do a Harry Potter parody.' And I think they said no, or they never responded or whatever," Yankovic told The Hollywood Reporter. "But sometimes when you're dealing with franchises, and you ask permission, you know, there's so many people that can say no, and they usually do." THR reached out to Warner Bros. for comment.

Despite not being allowed to write a parody for the iconic magical franchise, Yankovic remains a big fan of it, joking that his favorite Harry Potter movie is Weird: The Al Yankovic Story. "We like to think that that's the last movie of the Harry Potter franchise," he said.

Weird: The Al Yankovic Story had its world premiere at the Royal Alexandra Theatre as part of the Toronto International Film Festival on September 8, and was released on The Roku Channel on November 4.
JAMES GUNN IS PETA'S 2023 PERSON OF THE YEAR
12/09/23 @ 2:32 pm EST
Source:
Instagram
|
Comments
(0) |
E-mail Article
|
Add a Comment
When Guardians of the Galaxy Vol 3 came out, it included graphic depictions of animal cruelty that was met with fierce opposition on-line. But it also received strong support from various groups including PETA. Now the group have made director James Gunn their 2023 Person of the Year, referring to the film as "simply marvelous" and applauding it "For using impressive and stunningly well-crafted CGI animals to inspire tens of millions of moviegoers—who flocked to theaters to see Guardians of the Galaxy Vol. 3—to have compassion for the millions of animals killed by experimenters in laboratories."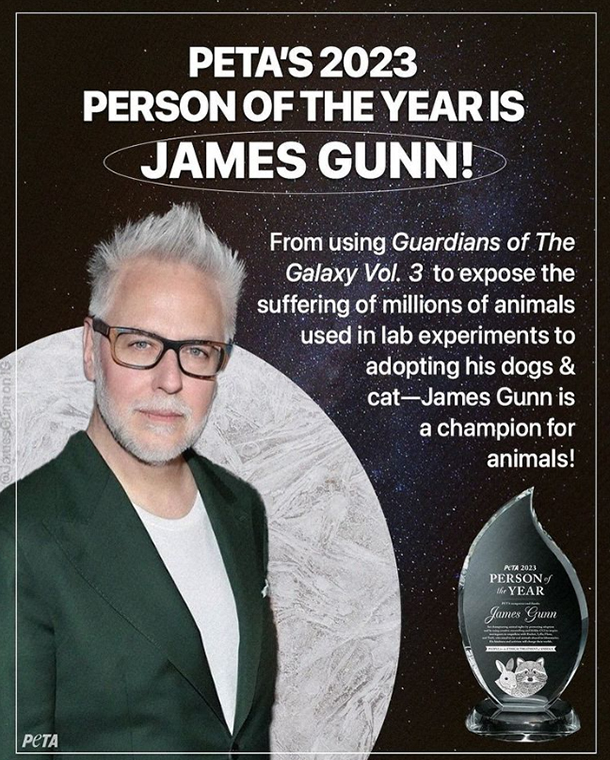 WRITER/ARTIST DAERICK GRöSS HAS PASSED AWAY
12/09/23 @ 2:16 pm EST
Source:
Facebook
|
Comments
(0) |
E-mail Article
|
Add a Comment
Illustrator, writer, editor, and art director
Daerick Gröss
has passed away at the age of 76. Gröss won the Russ Manning award for Most Promising Newcomer in 1991 and worked for a various publishers over the years including Marvel, DC, Innovation, Image, Malibu, Heroic and many more. In 1988 he created the latina-mutant Murciélaga She-Bat which was published by Heroic in the early 1990s. From there he painted the interiors for Innovation's 12-issue adaptation of
Anne Rice's Vampire Lestat
and in the mid-90s he worked for Marvel on
Excalibur
,
Spider-Man
,
X-Force/Cable
and
Domino
. His work for DC included the first two issues of
Batman: Two Face Strikes Twice
. In his later years he would turn to producing T-shirts and prints with his work on them and even dabbled in political cartoons. His passing was announced yesterday on his Facebook page by his family.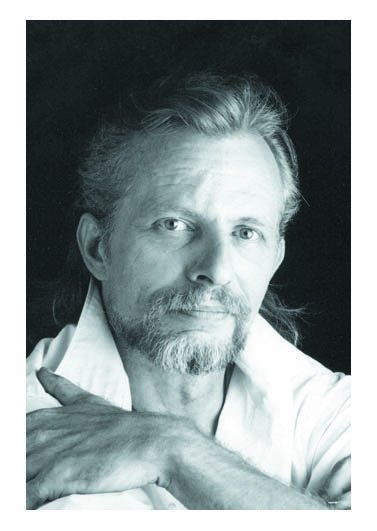 TWISTED METAL RENEWED AT PEACOCK
12/09/23 @ 1:51 pm EST
Source:
Deadline
|
Comments
(0) |
E-mail Article
|
Add a Comment
Peacock has renewed its action-comedy series
Twisted Metal
for a second season. Series star and executive producer
Anthony Mackie
made the announcement Thursday night during The Game Awards at the Peacock Theater in Los Angeles. The series was nominated for Best Adaptation. Based on the classic PlayStation franchise season 1 follows a motor-mouthed outsider (Mackie) offered a chance at a better life, but only if he can successfully deliver a mysterious package across a post-apocalyptic wasteland. With the help of a badass axe-wielding car thief (
Stephanie Beatriz
), he'll face savage marauders driving vehicles of destruction and other dangers of the open road, including a deranged clown (
Joe Seanoa
,
Will Arnett
) who drives an all too familiar ice cream truck.
Twisted Metal
is currently streaming on Peacock.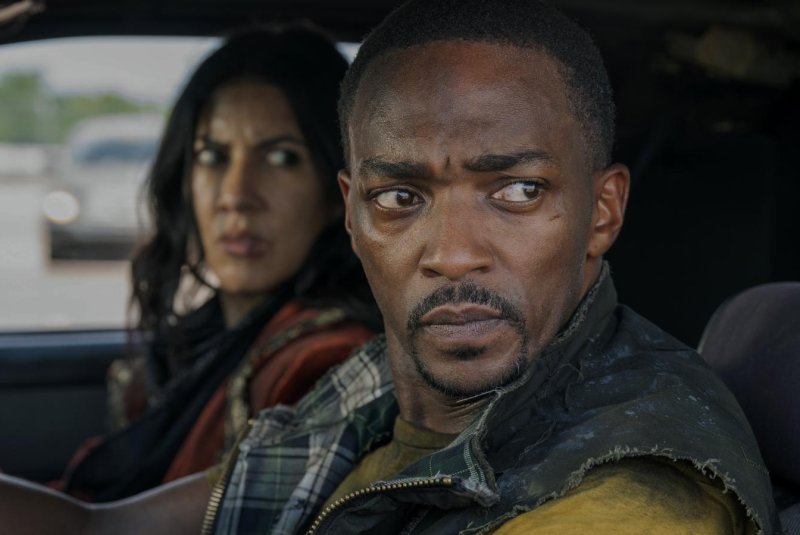 SEAN GUNN CAST AS MAXWELL LORD
12/09/23 @ 1:42 pm EST
Source:
Deadline
|
Comments
(0) |
E-mail Article
|
Add a Comment
Like many directors,
James Gunn
likes to hire actors he's worked with in the past and one of the ones he's worked with the most is his brother
Sean Gunn
. Both were a part of the MCU with Sean doing the on-screen body work for Rocket Raccoon and playing the Ravager Kraglin in James
Guardians of the Galaxy
trilogy and the pair moved over to DC to do
The Suicide Squad
with Sean playing the part of Weasel. With James and Peter Safran taking over DC Studios, it was announced that one of the early projects would be an animated series based on the
Creature Commandos
and that Weasel would be part of the team meaning Sean had more work. It was later announced that he would also be voicing G.I. Robot in the series and James has said that the voice actors in the animated projects would be the same actors who played the roles if they moved to live-action. It looks like Sean may be extremely busy as Deadline is reporting that the younger Gunn has recently been cast to play ambitious and morally corrupt businessman Maxwell Lord. Lord has an interesting history in the comics and live-action having once been the man funding a version of the Justice League to later being revealed as a powerful psychic who kills Ted Kord aka Blue Beetle. On television he appeared in the first season of Supergirl in a Lex Luthor type role played by
Peter Facinelli
and then later we see a version in Wonder Woman 1984 played by
Pedro Pascal
. Rarely is Lord played as an outright, mustache twirling villain, but rather as someone more complicated and that appears to be what James is thinking as he commented on the idea of Lord being a bad guy: "Call Max a villain is a bit reductionist as far as I'm concerned. What do you say,
@jm.dematteis
?" For his part, J.M. DeMatteis, one of the creators of the character, described Lord: "He's flawed (and in the early stories manipulated by a sentient AI), a bit of a con man, but, in the end, Max has a heart of gold and loves his team. But I'm sure you know that!"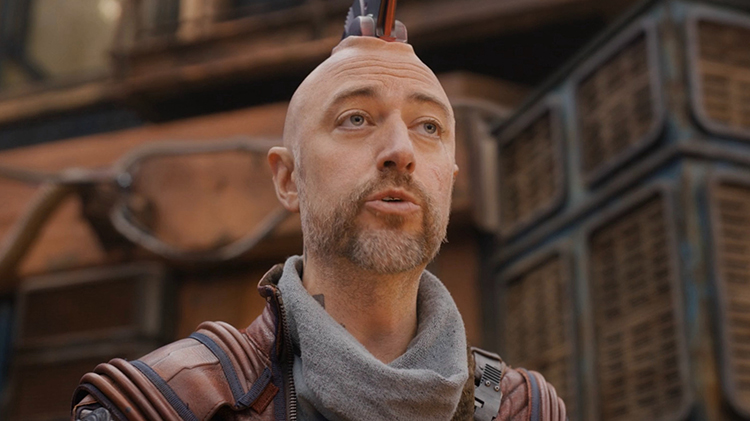 A SINISTER MYSTERY IN YOUR FIRST LOOK AT 'PINE AND MERRIMAC' #1
12/08/23 @ 10:19 pm EST
Source:
BOOM! Studios
| Categories:
MIsc
|
Comments
(0) |
E-mail Article
|
Add a Comment
BOOM! Studios today revealed a first look at PINE AND MERRIMAC #1 from Eisner-award nominated writer Kyle Starks (
I Hate This Place
), fan-favorite artist and co-creator Fran Galán (
The Amazing Spider-Ma
n) and letterer Pat Brosseau (
Batman: The Knight
). A new detective tale arrives in comic stores in January 2024. In Jamesport, on the corner of Pine and Merrimac sits a small, unassuming detective agency. Former homicide detective, Linnea Kent–along with her husband, an ex-professional MMA fighter and the unofficial brawn to her brains–puts her former life behind her and moves far away from the violence and death of her job in the big city to open up a quiet little detective agency in a quiet little town. At first, the simple cases this nook of the world has to offer were exactly what she was looking for. But there's more to the quaint hamlet than Linnea could have possibly imagined, and something truly sinister pulling the strings… PINE AND MERRIMAC #1 features covers by Fran Galán, Erica Henderson (
The Unbeatable Squirrel Girl
), Annie Wu (
Black Canary
), and Jae Lee (
The Dark Tower
). PINE AND MERRIMAC is the newest release from BOOM! Studios' eponymous imprint, home to critically acclaimed original series, including
BRZRKR
by Keanu Reeves, Matt Kindt, and Ron Garney;
Something is Killing the Children
by James Tynion IV and Werther Dell'Edera;
Grim
by Stephanie Phillips and Flaviano;
Stuff of Nightmares
by R.L. Stine and A.L. Kaplan;
Damn Them All
by Simon Spurrier and Charlie Adlard;
Once Upon a Time at the End of the World
by Jason Aaron, Alexandre Tefenkgi, Leila del Duca, and Nick Dragotta;
Know Your Station
by Sarah Gailey and Liana Kangas;
A Vicious Circle
by Mattson Tomlin and Lee Bermejo;
The Neighbors
by Jude Ellison S. Doyle and Letizia Cadonici;
Ghostlore
by Cullen Bunn and Leomacs;
Sirens of the City
by Joanne Starer and Khary Randolph;
Coda
by Simon Spurrier and Matías Bergara;
Rare Flavours
by Ram V and Filipe Andrade, and the upcoming
Underheist
by David and Maria Lapham. The imprint also publishes popular licensed properties, including
Dune: House Harkonnen
from Brian Herbert, Kevin J. Anderson, and Michael Shelfer;
Mighty Morphin Power Rangers
by Melissa Flores and Simona Di Gianfelice; and
The Expanse: Dragon Tooth
by Andy Diggle and Rubine. PINE AND MERRIMAC #1 will be on shelves January 3, 2024. It is available for pre-order at your local comic shop. Digital copies can be purchased from content providers, including iBooks, Google Play, and Kindle.
Pine and Merrimac #1 A Main: NOV230017
Pine and Merrimac #1 B Variant: NOV230018
Pine and Merrimac #1 C 1:10 INCV: NOV230019
Pine and Merrimac #1 D 1:25 INCV: NOV230020
Pine and Merrimac #1 E FOC Reveal Variant: NOV230021
Pine and Merrimac #1 F Unlockable Variant: NOV230022
DENIS VILLENEUVE 'DUNE 3' SCRIPT ALMOST FINISHED
12/08/23 @ 10:25 pm EST
Source:
Variety
| Categories:
MIsc
|
Comments
(0) |
E-mail Article
|
Add a Comment
Denis Villeneuve participated in a "Dune: Part Two" press conference in South Korea and went on record saying the upcoming "Part Two" is a "much better" movie than his 2021 original. The sequel, arriving in theaters in March 2024, once again stars Timothée Chalamet and Zendaya and picks up the story of Paul Atreides as he leads the Fremen in a battle against the villainous Harkonnen empire. Considering the first "Dune" movie was a box office hit with $402 million (despite being released on streaming at the same time) and an awards darling with 10 Oscar nominations, including best picture, and six wins (original score, sound, film editing, cinematography, production design and visual effects), it's quite notable Villeneuve is going on record calling the upcoming sequel a better movie. The director has also gone on record expressing interest in making a third "Dune" movie, one based on Frank Herbert's follow-up novel "Dune Messiah." Back in August, Villeneuve told Empire magazine: "If I succeed in making a trilogy, that would be the dream. I will say, there are words on paper [for a third film]." (via
Variety
)
MISSIONS THAT WILL DECIDE THE FATE OF MUTANTKIND IN MARCH'S X-MEN TITLES
12/08/23 @ 12:00 pm EST
Source:
Marvel
| Categories:
X-Men
|
Comments
(0) |
E-mail Article
|
Add a Comment
In Jonathan Hickman's 2019
House of X
and
Powers of X
, the dawn of Krakoa ushered in a revolutionary period of X-Men comic book storytelling. Now, the Krakoan age comes crashing down and the current group of X-creators are making sure it goes out on a high note! Two interconnected series—Gerry Duggan and Lucas Werneck's FALL OF THE HOUSE OF X and Kieron Gillen and R.B. Silva's RISE OF THE POWERS OF X—will close out the era. The mythos-shattering events of these twin sagas will bleed out into special limited series including CABLE, DEAD X-MEN, RESURRECTION OF MAGNETO, and X-MEN FOREVER. In addition, current X-Men ongoing titles WOLVERINE, X-FORCE, and X-MEN will also deal with the dramatic repercussions of Krakoa's fall with the culmination of nearly five years' worth of intricate plotting and redefining character arcs. Today, fans can learn about the various X-Men issues hitting stands in March. It's the peak of the FALL OF THE HOUSE OF X and the final war of Krakoa is fought on multiple fronts throughout time and space! Harsh defeats and inspiring victories await as Nathan Summers teams up with his younger self to take down the new threat of the Neocracy in CABLE, Betsy Braddock assists a group of fallen X-Men on their desperate mission in DEAD X-MEN, and Storm and Magneto face off against an iconic X-Men villain in the afterlife in RESURRECTION OF MAGNETO. In addition, the Phoenix Force's role in mutantkind's future is revealed in X-MEN FOREVER and one of the greatest best friend duos in the Marvel Universe reunite for some good old fashioned vengeance in X-MEN #32! Also in March, Wolverine and Sabretooth continue their bloodiest and most momentous showdown ever in new installments of SABRETOOTH WAR and Beast finally gets what's been coming to him as X-FORCE reaches its milestone 50th issue.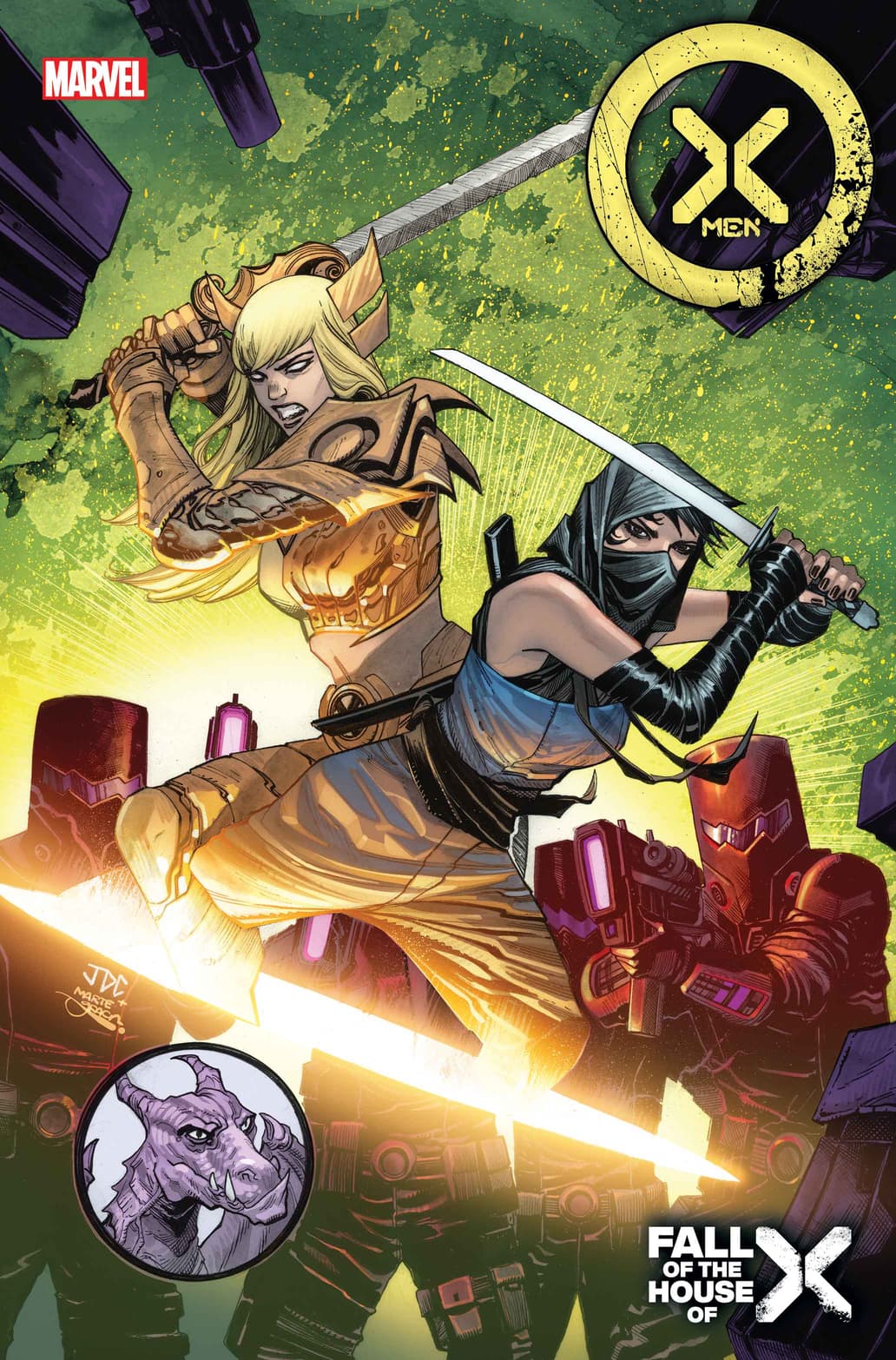 MARVEL SETTLES FIGHT OVER SPIDER-MAN, DOCTOR STRANGE RIGHTS
12/08/23 @ 11:49 am EST
Source:
Hollywood Reporter
| Categories:
Marvel
|
Comments
(0) |
E-mail Article
|
Add a Comment
It looks like Marvel won't be bringing its battle over the rights to Spider-Man and Doctor Strange into the new year. Attorneys for the company and the estate of Steve Ditko on Wednesday notified the court that they've reached an amicable settlement and expect a stipulation of dismissal with prejudice to be filed in the coming weeks. This all started back in 2021 when Marvel filed a series of lawsuits in response to copyright termination notices from Larry Lieber and the estates of Gene Colan, Steve Ditko, Don Heck and Don Rico. A very long list of characters were at issue including Iron Man, Captain America, Black Widow, Hulk and Thor. In June, all but one of the matters settled. The last remaining dispute was with the heirs of Ditko, who co-created Spider-Man and Doctor Strange. Marvel was represented by Dan Petrocelli and Molly Lens of O'Melveny, and Patrick Ditko was represented by Marc Toberoff. (via
The Hollywood Reporter
)
'BOY AND THE HERON' MAKES $2M+ PREVIEWS, EYES $10M OPENING
12/08/23 @ 11:38 am EST
Source:
Deadline
| Categories:
MIsc
|
Comments
(0) |
E-mail Article
|
Add a Comment
After one Japanese title delivered at the sleepy December box office last weekend, that being
Godzilla Minus One,
here's another that's set to dominate: Studio Ghibli and GKIDS' Hayao Miyazaki's
The Boy and the Heron
which is looking at a No. 1 lead with $10M+ after $2.39M Thursday and early access previews. The comp here is quite literally last weekend's Japanese live-action title
Godzilla Minus One
which saw previews of $2.1M before minting a $4.7M Friday, and 3-day of $11.4M at 2,308 theaters.
The Boy and the Heron
played at 1,774 theaters yesterday in U.S. and Canada with showtimes starting at 5PM. The pic is booked at 2,205 theaters this weekend, including IMAX and PLF. It's the first ever Studio Ghibli film to be presented in Imax. There were awards-qualifying preview engagements that began on Thanksgiving in New York and Los Angeles and those figures are going to be rolled into daily grosses on a prorated basis over the next two weeks per GKIDs. (via
Deadline
)
'LOKI' VIEWING SPIKES WITH SEASON 2 FINALE
12/07/23 @ 7:07 pm EST
Source:
Hollywood Reporter
| Categories:
Marvel
|
Comments
(0) |
E-mail Article
|
Add a Comment
Loki
scored its biggest tune-in of season two for the week of its finale, rising by almost 200 million minutes over the prior week. That's the good news. The bad news for the Marvel/Disney+ series is that despite the jump,
Loki
still finished its second season well behind the first in terms of viewing time, according to Nielsen's streaming ratings. Kids' favorite
Bluey
led the overall rankings for the week of Nov. 6-12, and
Friends
continued to post higher than usual numbers two weeks after the death of star Matthew Perry.
Loki
had 753 million minutes of viewing for the week (its finale debuted on Nov. 9), a 34 percent jump from the previous week and its best showing of the season by a wide margin. The previous season two high was 588 million minutes for Oct. 9-15. Over the six weeks of season two, the series racked up about 3.39 billion minutes of viewing (including repeat viewing of the first season, as Nielsen counts all episodes of a show in its streaming rankings). Season one's six episodes in the summer of 2021 amassed 5.23 billion minutes of viewing, putting season two down about 35 percent. (via
THR
)