LET'S GO, VOLTRON FORCE! FIRST-EVER APPEARANCE AT NEW YORK COMIC CON
10/12/11 @ 2:19 pm EST
Source:
NYCC
|
Comments
(0) |
E-mail Article
|
Add a Comment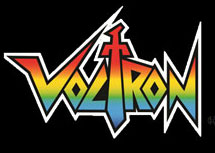 PANEL PRESENTATION FROM THQ, DYNAMITE ENTERTAINMENT, VIZ MEDIA AND WORLD EVENTS PRODUCTIONS WITH VOLTRON PRODUCT GIVEAWAYS FROM MATTEL AND CLASSIC MEDIA OCTOBER 16

WHAT:
Voltron®
, the franchise that began when the 1980s robot-themed television action series
Voltron: Defender of the Universe®
launched, will take part in New York Comic Con with a panel presentation, product giveaways, signing events and
Voltron
costume character appearances. The panel will feature all-new and classic
Voltron
content including
toys and merchandise
, a sneak peak of
the Voltron video game presented by THQ,
an early glance at
Dynamite Entertainment Voltron comics,
an exclusive preview of
VIZ Kids' Voltron Force™ graphic novels
and a quick look at
upcoming episodes of the
television series
Voltron Force
on Nicktoons.
Voltron
-themed items including a Mattycollector.com "Club Lion Force" membership for
Voltron
collectibles from Mattel, t-shirts and DVDs will be given away as prizes throughout the panel presentation.


WHO:

Jeremy Corray,
Voltron Force
Supervising Producer, will moderate the event that will include artists, writers, producers and designers from the entire
Voltron
universe:
· From
THQ
, Peter Armstrong, Executive Producer;
· From
World Events Productions
, Jeremy Corray and Bob Koplar, Vice President of WEP
· From
Dynamite Entertainment
, Nick Barrucci, President, Dynamite Entertainment
· From
VIZ Media
, Traci Todd, Senior Editor, Jacob Chabot, Cartoonist and Illustrator for VIZ Media graphic novels, and Brian "Smitty" Smith, Writer
· From
Mattel
, Natalie So, Associate Marketing Manager
WHEN:

Panel – Sunday, October 16 from 1:30 p.m. to 2:30 p.m. in Room #1A24
Media Room – Sunday, October 16 noon to 1:00 p.m. in Room #1E15
Mattel Booth (#1222) – During the convention, the upcoming line of
Voltron
collectible toys will be displayed, and a limited number of "Blazing Sword Voltron" figures will be available for purchase.
VIZ Media Booth (#932) – Artists and writers of the
Voltron Force
graphic novels will be signing posters and greeting fans:
Saturday October 15th, 3-4PM Brian Smith (Writer) & Dario Brizuela (Artist) for
Voltron Force, Volume 3

Sunday October 16th, 3-4PMBrian Smith (Writer) & Jacob Chabot (Artist) for
Voltron Force, Volume 1


WHERE:
New York Comic Con The Jacob K. Javits Convention Center 655 West 34th StreetNew York, NY 10001
'DUNE' RELEASES BRAND NEW INTERNATIONAL TRAILER FOOTAGE
09/23/21 @ 4:59 pm EST
Source:
ComicBook
| Categories:
MIsc
|
Comments
(0) |
E-mail Article
|
Add a Comment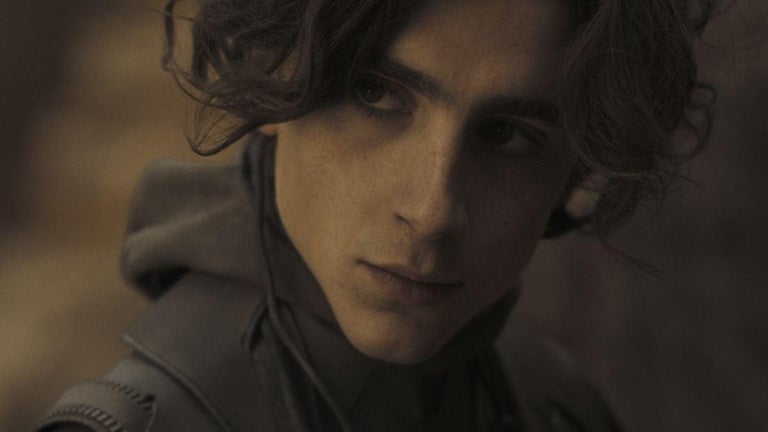 Dune
has released a trailer with some new footage ahead of the movie's release in October.
For this clip, Timothee Chalamet's Paul Atreides takes center stage again. His quest to help his father and the people they lead come into greater focus at this moment.
For viewers unfamiliar with the novel, this latest clip does a great job of filling in the blanks of what the story skeleton looks like for this movie. Spice is explained in better detail, and the conflict at the heart of the narrative is more spelled out.
It's curious that Warner Bros. didn't elect for a more straightforward trailer in domestic markets, but they probably had a reason. Denis Villeneuve has made a visually arresting film, and fans are excited to see what he can do with the material. The moody color palette and surprising action are all over this latest trailer. (via
ComicBook.com
)
Dune
opens in theaters and will be released on HBO Max on October 22nd.
Trailer:
https://youtu.be/T17Y1vqN7g4
'MUPPETS HAUNTED MANSION' SCARES UP FIRST TRAILER FOR DISNEY+ HALLOWEEN SPECIAL
09/23/21 @ 4:43 pm EST
Source:
Deadline
| Categories:
Disney
|
Comments
(0) |
E-mail Article
|
Add a Comment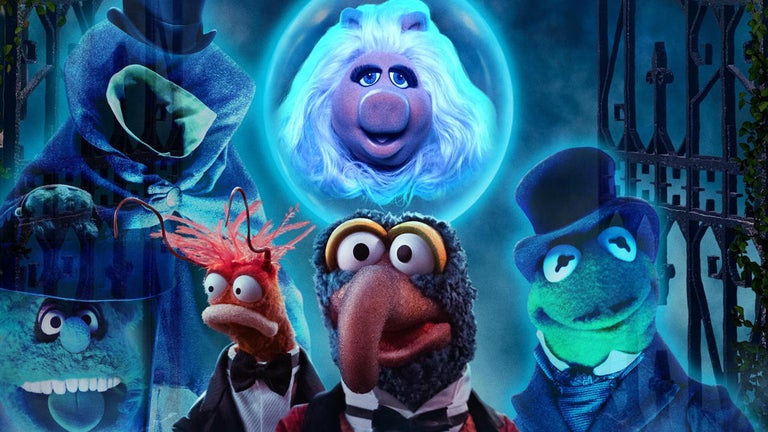 October will bring the first Halloween special featuring The Muppets, and the show's initial trailer has arrived.
Muppets Haunted Mansion
premieres Friday, October 8, exclusively on Disney+. Starring in the special alongside the Muppets are Will Arnett (as The Ghost Host), Yvette Nicole Brown (The Hearse Driver), Darren Criss (The Caretaker) and Taraji P. Henson (The Bride).
In
Muppets Haunted Mansion,
the Great Gonzo (world-famous daredevil artiste) has done it all, seen it all and survived it all. But on Halloween night, the fearless Gonzo takes on the greatest challenge of his life by spending one very daring night in the most grim grinning place on Earth: the Haunted Mansion.
Muppets Haunted Mansion
also will feature appearances from Chrissy Metz, Alfonso Ribeiro, Edward Asner, Jeannie Mai, Danny Trejo, Sasheer Zamata, Craig Robinson, Skai Jackson, Pat Sajak, Geoff Keighley, Justina Machado, Kim Irvine and John Stamos as himself. (via
Deadline
)
Trailer:
https://youtu.be/sN_m0GeeCTg
DYNAMITE'S NFT RELEASES SELLING OUT
09/23/21 @ 4:34 pm EST
Source:
Dynamite
| Categories:
Dynamite
|
Comments
(0) |
E-mail Article
|
Add a Comment
Dynamite is excited to announce some of the early success and surprises in the NFT collectibles collaboration with partner Terra Virtua. With sell-outs and impressive secondary market sales, this is a growing exciting space for comics and artwork.
Beyond the initial lithographs rollout, the first major NFT comics release through the partnership was a unique digital edition of hit The Boys by Garth Ennis and Darick Robertson. The more limited Director's Cut versions of the NFT comic have completely sold out, though additional versions remain available for collectors to purchase.
One week later, the same happened with the release of the fan-favorite Red Sonja run by Gail Simone and Walter Geovani. The 100 Director's Cuts sold out almost immediately. With other iterations still available.
The secondary market is heating up too, as fans sell and trade from their NFT collections. A copy of The Boys Director's Cut sold on the market for $5,000, a record for Dynamite's NFT comics.
With more exciting releases coming from the partnership with Terra Virtua, Dynamite encourages fans to check out the current offerings and stay tuned for the latest news on what is coming next in this exciting arena!
The limited edition digital collections are available to purchase on Terra Virtua here:
https://terravirtua.io/marketplace?page=1&nft_type_code=COMICS&brand_code=DYNAMITE
IS SASHA CALLE'S SUPERGIRL GETTING AN HBO MAX SPINOFF SERIES AFTER 'THE FLASH' MOVIE?
09/23/21 @ 4:29 pm EST
Source:
MovieWeb
| Categories:
DC
|
Comments
(0) |
E-mail Article
|
Add a Comment

Supergirl
may be coming to an end on The CW. But before the curtains have even closed on that show, Sasha Calle's movie-based iteration of the character is now rumored to be getting her own exclusive HBO Max series in place of the long gestating Supergirl movie. We already know that Calle's debut in the DC Extended Universe will be in
The Flash
movie, alongside the title character, and both Ben Affleck and Michael Keaton's versions of Bruce Wayne/Batman, but it seems that her appearance in the movie will come without much explanation of her origin or any kind of back story, which the series will then pick up on.

The rumors say that the series will not feature Superman in any way, but instead will probably feature Michael Keaton's Bruce Wayne in some way, which obviously would then also provide a connection between the series and the events of The Flash. It also was suggested that some other Kryptonians could well appear in the show.

While DC fans have been getting their Supergirl fix from the Arrowverse based series on The CW, that version of the character has been very much an old school portrayal of Superman's cousin, who arrived on Earth many years after Karl-El had arrived as an infant and gone on to become a global hero. In The Flash, Sasha Calle's take on the character will not have such a simple backstory. It is believed the new iteration has been developed on the Cir-El character created in 2003 by Scott McDaniel and Steven T Seagle. This version is a mysterious human/Kryptonian hybrid, who originally laid claim to being the daughter of Superman and Lois Lane, although that was later proven untrue. (via MovieWeb)
MARVEL'S STORMBREAKERS CELEBRATE COMIC BOOKS' GREATEST COUPLES IN NEW VARIANT COVERS
09/23/21 @ 4:18 pm EST
Source:
Marvel
| Categories:
Marvel
|
Comments
(0) |
E-mail Article
|
Add a Comment
Marvel's Stormbreakers, the next generation of elite artists, continue to take the comic book world by storm by shattering the limits of visual storytelling with their incredible talents! In addition to their exemplary work on Marvel's hottest ongoing titles, this amazing group of artists come together each month to deliver outstanding, must-have collections of variant covers. And November's STORMBREAKERS VARIANT COVER series will shine the spotlight on some of Marvel's greatest couples.
Fans know that a super hero's romances are just as riveting and integral to their mythos as their most epic battles, and Marvel's Stormbreakers have stunningly captured some of Marvel's greatest love stories including:
· Spider-Man and Mary Jane
· Cyclops and Jean Grey
· Daredevil and Elektra
· Mister Fantastic and Invisible Woman
· Mystique and Destiny
· Storm and Black Panther
· Vision and Scarlet Witch
· Captain America and Sharon Carter
Check out the first five now, and stay tuned for more STORMBREAKERS VARIANT COVER reveals in the weeks ahead!
'PAINKILLER JANE' IS COMING BACK
09/23/21 @ 11:01 am EST
Source:
ComicBook
| Categories:
MIsc
|
Comments
(0) |
E-mail Article
|
Add a Comment
Indie comics icon
Painkiller Jane
is returning to print, with a new story being funded on Kickstarter and published by PaperFilms, the company run by Amanda Conner and Jimmy Palmiotti.
Painkiller Jane: Heartbreaker
is a 48-page movie coming from Palmiotti, Romina Moranelli, and John J. Hill, reports
ComicBook.com
. The campaign will launch on October 5 at 9 a.m. ET.
Confirmed "nudity and violence" in the comic will make
Painkiller Jane: Heartbreaker
an adults-only book. The character of Painkiller Jane was created in 1995 by Palmiotti and Joe Quesada. She appeared in a TV movie and subsequent series on Sci-Fi Channel between 2005 and 2007.
'DOOM PATROL': SEASON 3 TEASER TRAILER
09/23/21 @ 10:41 am EST
Source:
HBO Max
| Categories:
DC
|
Comments
(0) |
E-mail Article
|
Add a Comment
Ahead of the debut of Season 3,
HBO Max
has released a new teaser trailer for
Doom Patrol
, one designed to look like an advertisement for "Codsville Mountain Resort", a place that puts the "retreat" in retreat.
Doom Patrol
Season 3 premieres on September 23rd on HBO Max. The first two seasons are currently available to stream.
Teaser trailer:
https://twitter.com/i/status/1440390376443899917
'RIVERDALE': "NEXT TO NORMAL" PREVIEW RELEASED
09/23/21 @ 10:32 am EST
Source:
The CW
| Categories:
Archie
|
Comments
(0) |
E-mail Article
|
Add a Comment
The CW
has released a new preview for "Chapter Ninety-Four: Next to Normal", the penultimate episode of
Riverdale's
fifth season.
Riverdale
airs Wednesdays at 8/7c on The CW. "Next to Normal" will air on September 29th.
Preview:
https://youtu.be/_7Lurp9hjes
VAULT ANNOUNCES 'WE RIDE TITANS' IN DECEMBER
09/23/21 @ 10:27 am EST
Source:
Vault Comics
| Categories:
MIsc
|
Comments
(0) |
E-mail Article
|
Add a Comment
Vault is thrilled to announce
WE RIDE TITANS
, an epic new mecha and kaiju series co-created by writer
Tres Dean (For Your Consideration: Dwayne "The Rock" Johnson, Dead Beats), and artist Sebastián Piriz (Canto). Kaiju hit hard. Family hits harder.

Trying to keep your family from imploding is a tall order. Kit Hobbs is about to find out it's an even taller order when that family has been piloting the Titan that protects New Hyperion from kaiju for generations. Between a spiraling brother, a powder keg of a father, and a whole bunch of twenty-story monsters, she's got her work cut out for her.

"There are some stories where you just know," said Dean, "and when I first started scribbling out the bones of what would become WE RIDE TITANS on the Long Island Railroad in the summer of 2018 I knew. Having spent several years in the industry at that point I'd long wondered what my first creator-owned book would end up being. I often figured it would come down to whatever got picked up by a publisher first, leading to years and years of turning every single inkling of an idea I had into something I could show to a publisher. It changed with WE RIDE TITANS. I stopped trying to cater to genre, to trends, and to archetypes and instead built all of those things around themes I wanted (or maybe needed) to work with. The result: a big, bombastic story about mecha and kaiju with all of the questions I had about family, siblings, pain, anger, and the possibility of reconciliation at the core. By the time my train let me off at the Bellmore stop I knew this was the one - and that I'd do whatever it took to make sure that ended up being the case. I sure didn't know it'd be over three years before those first pages in my notebook came to fruition but to have made the book this way and with this team makes the wait worthwhile. Sebastián has been the artist I've wanted to tell this story with since day one and Vault has been the dream home for it from the moment pen hit paper. This team isn't knocking on the door - we're breaking it down and storming through with all the might of a hundred-story mech."

"I gotta be honest, its giant robots vs Kaiju," added Piriz. "Tres didn't need to say anything more to have me onboard. But then I read the story treatment, and the scripts... It is a great story that will hit home for most of people. And all this working for one of the best publishers in comics. Working for Vault is in my bucket list since they launched their first books. You can't ask for much more than this."

WE RIDE TITANS #1 will hit store shelves in December 2021, and will debut with a variant cover by Vault Cover Artist-in-Residence, Joshua Hixson.


'TIGER KING 2' OFFICIALLY HAPPENING, COMING TO NETFLIX THIS YEAR
09/23/21 @ 10:23 am EST
Source:
Hollywood Reporter
| Categories:
MIsc
|
Comments
(0) |
E-mail Article
|
Add a Comment
It's official:
Tiger King
is getting a sequel.
Bonus: It's coming to Netflix sometime before the end of the year.
Netflix has confirmed the follow-up to the 2020 documentary breakout. The streamer promised "more madness and mayhem" and also released a brief teaser video (below).
A second edition of
Tiger King
has been long rumored and, last month, a listing for a
Tiger King
sequel was posted on a Netflix site, drawing headlines, but then it was removed.
Tiger King
followed the life of zookeeper and convicted felon Joe Exotic and became a pop culture sensation in the early days of the coronavirus pandemic. A Peacock
Joe Exotic
miniseries starring
Saturday Night Live
's Kate McKinnon as Exotic is also currently in production. (via
THR
)
Video:
https://youtu.be/Yo3WUYBcNJI