'SUPER MARIO BROS.' TRAILER: CHRIS PRATT BRINGS NINTENDO ICON TO LIFE IN FIRST FOOTAGE
10/06/22 @ 9:37 pm EST
Source:
Variety
| Categories:
MIsc
|
Comments
(0) |
E-mail Article
|
Add a Comment
The first trailer for Nintendo's animated "Super Mario Bros." movie is finally here, as Chris Pratt brings the mustachioed, Italian plumber to life. The trailer debuted during a Nintendo Direct video presentation on Thursday.
Alongside Pratt as its central character, the "Mario" movie boasts a star-studded cast of Mushroom Kingdom characters including Charlie Day as Luigi, Anya Taylor-Joy as Princess Peach, Seth Rogen as Donkey Kong, Jack Black as Bowser, Keegan-Michael Key as Toad, Fred Armisen as Cranky Kong and Sebastian Maniscalco as Spike.
The trailer opens on Bowser and his massive, fiery castle descending upon an ice kingdom. Bowser's army of Koopa Troopas, led by Spike the Magikoopa, face off against the ice kingdom's legions of blue penguins, seen in the "Mario" games. However, the penguins' snowballs are no match for Bowser. He burns down the icy castle and takes control of a "Mario" star power-up. Enter: everyone's favorite Italian plumber.
The "Mario" movie was announced in September 2021 with an original December 2022 release date, but the film has since been delayed to April 27, 2023. Illumination Entertainment, the studio behind hit movies like the "Despicable Me," "Minions" and "Sing" films, is making the movie with Nintendo. Chris Meledandri is producing for Illumination, along with Shigeru Miyamoto for Nintendo. Aaron Horvath and Michael Jelenic are directing, and the script is from Matthew Fogel. (via
Variety
)
Trailer:
https://youtu.be/KydqdKKyGEk
KEVIN FEIGE ON BRINGING BACK TONY STARK
12/03/23 @ 2:05 pm EST
Source:
Vanity Fair
|
Comments
(0) |
E-mail Article
|
Add a Comment
One of the big rumors going around about Marvel Studios has to do with them wanting to get 'the band back together' by bringing
Robert Downey Jr
,
Scarlett Johansson,
and
Chris Evans
back in to play Iron Man, Black Widow and Captain America respectively. Part of the rumor has been fueled by the lower box office numbers of late since
Avengers: Endgame
where those characters took their swan song. But in a new article by
Vanity Fair
there is a quote by the head of Marvel Studios,
Kevin Feige
about the idea of bringing Downey back in the future and it definitely seems like a no. "We are going to keep that moment and not touch that moment again," Feige says. "We all worked very hard for many years to get to that, and we would never want to magically undo it in any way." While comics and movies often undo deaths when it makes financial sense, the 10 films and 11 years that Downey played Tony Stark lead to a perfect cinematic moment and should be left alone.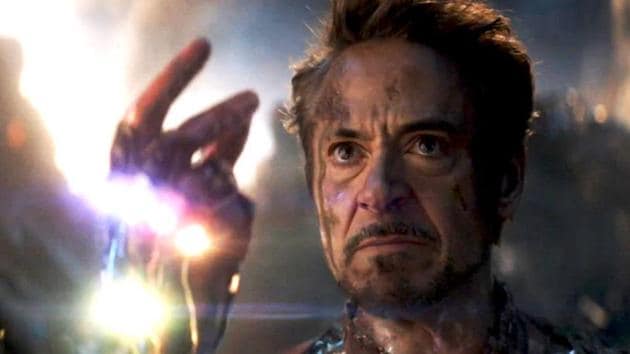 QUEEN BEY TOPS BOX OFFICE
12/03/23 @ 1:54 pm EST
Source:
Deadline
|
Comments
(0) |
E-mail Article
|
Add a Comment
Beyonce
topped a box office weekend that didn't have a lot to talk about.
Renaissance: A Film by Beyonce
opened with a $22M 3-day total while last week's top film,
Hunger Games: Ballad of Songbirds & Snakes
dropped to second with a $14.5M haul. Toho's latest
Godzilla Minus One
also debuted, grabbing $11M with two animated features rounding out the top five with
Trolls Band Together
making $7.6M in its third week while the second week for
Wish
took in $7.4M. Other new releases made the top ten including
Animal
at $6.07M,
The Shift
with $4.35M and the new
John Woo
film
Silent Night
with $3M.
The Marvels
has complete dropped out of the top 10 in just its fourth weekend with the film still under $100M domestically.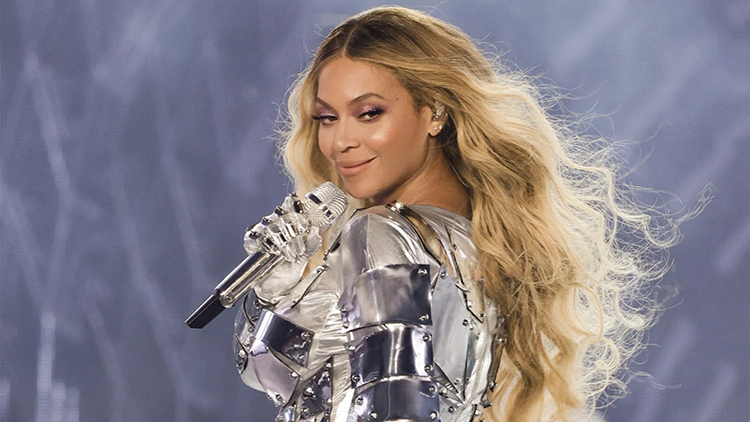 SEASON 2 OF HALO GETS PREMIERE DATE
12/03/23 @ 1:41 pm EST
Source:
YouTube
|
Comments
(0) |
E-mail Article
|
Add a Comment
Paramount+
unveiled the first-look teaser trailer for Halo Season 2during its panel today at CCXP in São Paolo, Brazil, with cast members
Pablo Schreiber
and
Joseph Morgan
, showrunner
David Wiener
and executive producer
Kiki Wolfkill
. In season two, Master Chief John-117 leads his team of elite Spartans against the alien threat known as the Covenant. In the wake of a shocking event on a desolate planet, John cannot shake the feeling that his war is about to change and risks everything to prove what no one else will believe – that the Covenant are preparing to attack humanity's greatest stronghold. With the galaxy on the brink, John embarks on a journey to find the key to humankind's salvation, or its extinction — the Halo. The streaming service has set Thursday, February 8, 2024 for the Season 2 premiere of
Halo
. The series is based on the widely popular and long-running Xbox game franchise.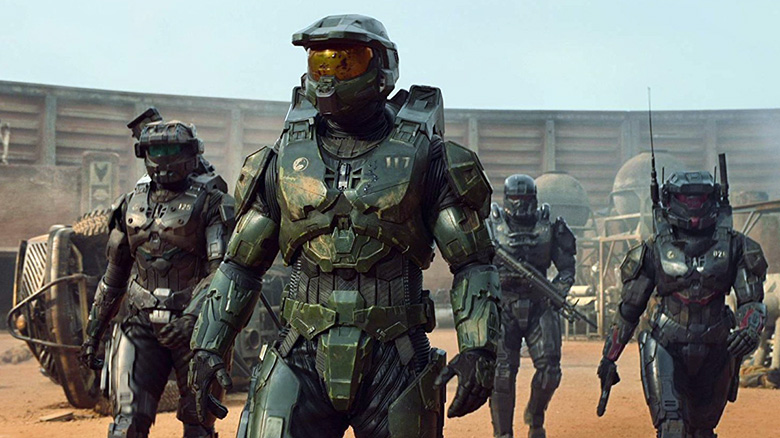 SUPERNATURAL STAR SUFFERS SIX HEART ATTACKS
12/03/23 @ 1:33 pm EST
Source:
Instagram
|
Comments
(0) |
E-mail Article
|
Add a Comment
Mark Sheppard
is well known in the genre community having played Crowley on
Supernatural
, Canton Delaware on
Doctor Who
, Curtis Hagan on
White Collar
, Jim Sterling on
Leverage
, and Willoughby Kipling on
Doom Patrol
. Well, the 59-year-old actor has taken to social media to share that he has survived a series of six heart attacks. "You're not going to believe this! Was on my way to an appointment yesterday when I collapsed in my kitchen. If not for my wife, the @losangelesfiredepartment at mullholland and the incredible staff @providencecalifornia St Joseph's – I wouldn't be writing this." Sheppard had six massive heart attacks and was brought back from the dead 4 times. He has since learned he had a 100% blockage in his left anterior descending artery. He has said that he is now feeling great and should be heading home tomorrow.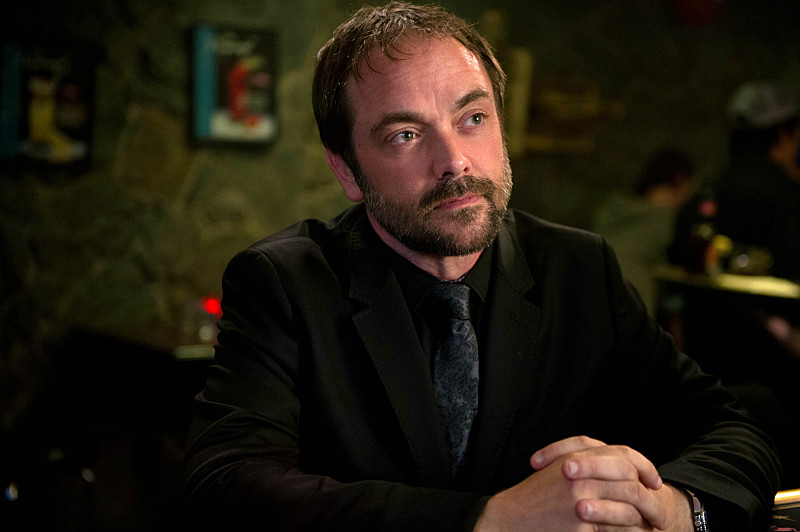 AMAZON SHARES FIRST FOOTAGE OF FALLOUT SERIES
12/02/23 @ 1:29 pm EST
Source:
YouTube
|
Comments
(0) |
E-mail Article
|
Add a Comment
We got our first look at the Amazon Prime series
Fallout
during the series' panel Saturday at CCXP in São Paulo, Brazil. Based on the video game series of the same name,
Fallout
is the story of haves and have-nots in a world in which there's almost nothing left to have. Two-hundred years after the apocalypse, the gentle denizens of luxury fallout shelters are forced to return to the irradiated hellscape their ancestors left behind—and are shocked to discover an incredibly complex, gleefully weird, and highly violent universe waiting for them. The cast is led by
Ella Purnell
as Lucy,
Aaron Moten
as Maximus,
Walton Goggins
as The Ghoul, and
Kyle MacLachlan
as Overseer Hank. The cast includes
Moisés Arias, Sarita Choudhury, Michael Emerson, Leslie Uggams, Frances Turner, Dave Register, Zach Cherry, Johnny Pemberton, Rodrigo Luzzi, Annabel O'Hagan
and
Xelia Mendes-Jones
.
Fallout
will premiere on Amazon Prime Video April 12, 2024.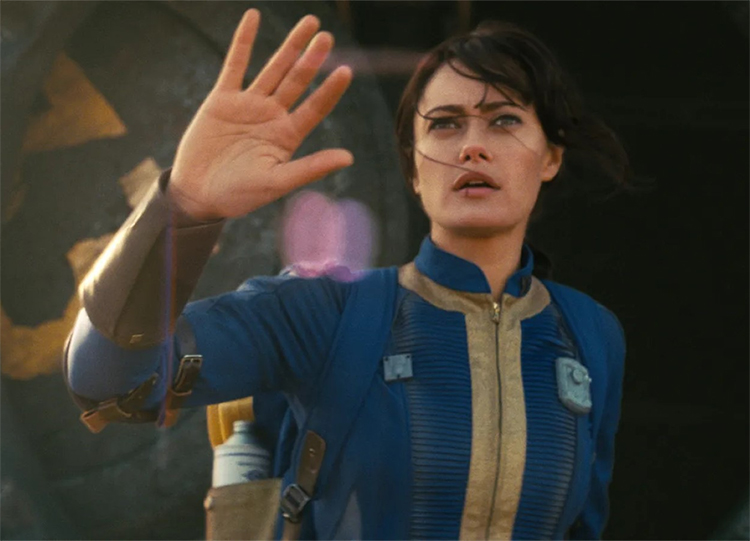 HBO RELEASES SEASON 2 TRAILER FOR HOUSE OF THE DRAGON
12/02/23 @ 1:20 pm EST
Source:
YouTube
|
Comments
(0) |
E-mail Article
|
Add a Comment
HBO has released the first teaser trailer for
House of the Dragon
Season 2 today during the show's CCXP23 panel in São Paulo, Brazil. The second season is set to release in summer of 2024 with returning stars
Matt Smith, Olivia Cooke, Emma D'Arcy, Eve Best, Steve Toussaint, Fabien Frankel, Ewan Mitchell, Tom Glynn-Carney, Sonoya Mizuno
and
Rhys Ifans
. We also get to see multiple new cast members and the roles they'll play including
Clinton Liberty
as Addam of Hull,
Jamie Kenna
as Ser Alfred Broome,
Kieran Bew
as Hugh,
Tom Bennett
as Ulf,
Tom Taylor
as Lord Cregan Stark, and
Vincent Regan
as Ser Rickard Thorne.
House of the Dragon
is set 172 years before the events of
Game of Thrones
and tells the story of House Targaryen.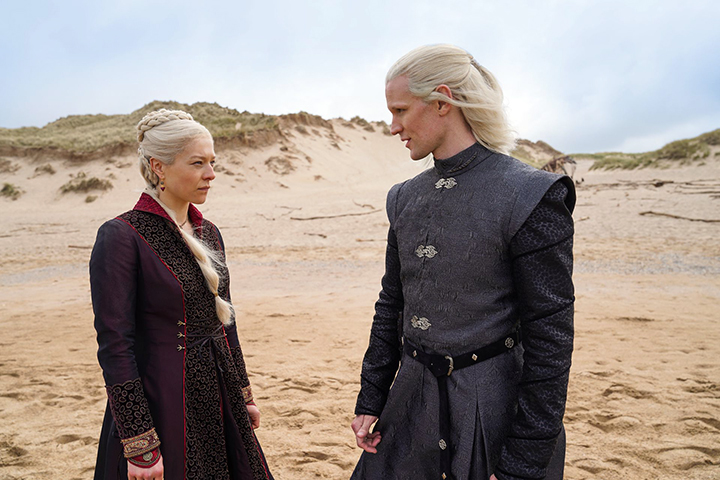 DEMOCRACY IS DYING IN THE BOYS SEASON 4
12/02/23 @ 1:12 pm EST
Source:
YouTube
|
Comments
(0) |
E-mail Article
|
Add a Comment
With
Gen V
already wrapped up, Amazon Prime is staring the push for
The Boys
season four with a new teaser trailer released first at at the comic event CCXP in São Paulo, Brazil on Saturday and now on-line. The new season is set to release in 2024 and features a world divided and on the brink. Victoria Neuman is on the verge of the White House and controlled by Homelander, who is pulling together his power while Butcher has lost everything. Now he must convince The Boys to work with him again before it's too late.
The Boys
stars
Karl Urban
,
Jack Quaid
,
Antony Starr
,
Erin Moriarty
,
Jessie T. Usher
,
Laz Alonso
,
Chace Crawford
,
Tomer Capone
,
Karen Fukuhara
,
Colby Minifie
,
Claudia Doumit
, and
Cameron Crovetti
. And joining the cast in the new season will be
Susan Heyward
,
Valorie Curry
, and
Jeffrey Dean Morgan
. The series is based on
The New York Times
best-selling comic by
Garth Ennis
and
Darick Robertson
, who also serve as executive producers.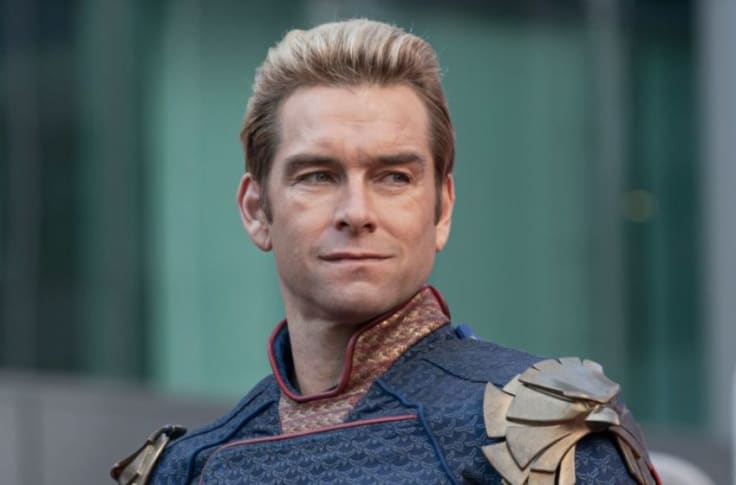 BOB IGER WAS RIGHT ABOUT THE MARVELS, BUT NOT WHAT YOU THINK
12/02/23 @ 1:01 pm EST
Source:
Deadline
|
Comments
(0) |
E-mail Article
|
Add a Comment
While most people are focused on one comment Disney CEO
Bob Iger
said at the New York Times business summit earlier this week, another comment is most likely the real reason
The Marvels
and other films aren't doing as well at the box office. The headline catcher was Iger saying there wasn't enough supervision on set, ″
The Marvels
was shot during Covid. There wasn't as much supervision on the set, so to speak, where we have executives [that are] really looking over what's being done day after day after day." But the other thing he said is more likely the culprit as the moviegoing experience has changed since Covid and people aren't just going to the movies to go to the movies, their going for specific films and they're deciding to wait and watch some at home. "The experience of accessing [the films] and watching them in the home is better than it ever was. And [it's] a bargain when you think about it. Streaming Disney+ you can get for $7 a month. That's a lot cheaper than taking your whole family to a film. So, I think the bar is now raised in terms of quality about what gets people out of their homes, into movie theaters."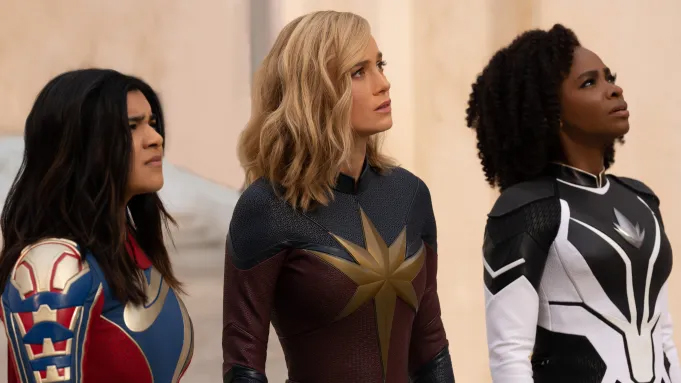 REACHER GETS 3RD SEASON RENEWAL BEFORE 2ND SEASON DEBUT
12/02/23 @ 12:52 pm EST
Source:
Deadline
|
Comments
(0) |
E-mail Article
|
Add a Comment
We haven't even started season two of
Reacher
and Amazon Prime Video has already given the
Alan Ritchson
lead series a third season renewal. The series which will return on December 15th, features Ritchson in the title role as veteran military police investigator Jack Reacher, who receives a coded message that the members of his former U.S. Army unit, the 110th MP Special Investigations, are being mysteriously and brutally murdered one by one. Pulled from his drifter lifestyle, Reacher reunites with three of his former teammates turned chosen family to investigate, including Frances Neagley (
Maria Sten
); Karla Dixon (
Serinda Swan
), a forensic accountant; and fast-talking David O'Donnell (
Shaun Sipos
). Sten is the only other actor to return from season one. The series is based on Lee Child's novels with the second season based on the 11th book in the series, Bad Luck and Trouble. Ritchson announced the renewal while at a panel at CCXP in São Paulo, Brazil where he also showed an extended trailer for season two.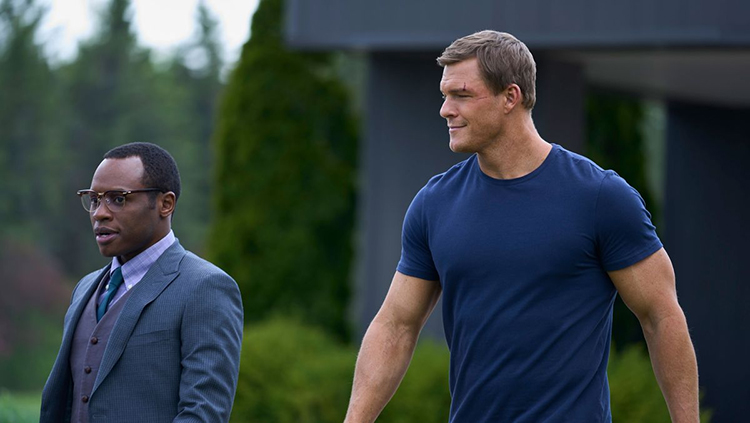 'MARVEL MUTTS' LAUNCHES ON MARVEL UNLIMITED
12/01/23 @ 9:14 pm EST
Source:
Marvel
| Categories:
Marvel
|
Comments
(0) |
E-mail Article
|
Add a Comment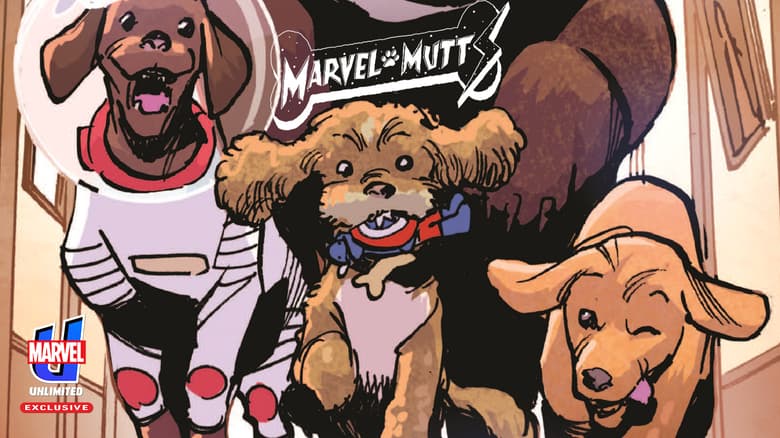 Join Marvel's Mightiest Mutts in their very own Infinity Comic! When Ms. Marvel and Kraven the Hunter crash through the Best Buds animal shelter, Kamala discovers an adorable ally and new best friend. MARVEL MUTTS #1 has launched on Marvel Unlimited in the exclusive Infinity Comic format. This six-part series from creators Mackenzie Cadenhead, Takeshi Miyazawa, and Raúl Angulo is the latest drop from Infinity Comics' "Friday Funnies," the line of humor titles designed for fans of all ages. And in MARVEL MUTTS it all goes to the dogs: The pooches of the super-powered are now the stars of their own Marvel Unlimited-exclusive series, and they'll get in all kinds of cute, cuddly, and (sometimes) mischievous adventures while they show newbie, Mittens, what it's like to roll with a pack. "[Marvel Comics Editor in Chief] C.B. Cebulski, a tried-and-true cat lover, called me one day and asked if I'd be interested in writing a 'Friday Funnies' series about the dogs of the Marvel U," writer MacKenzie Cadenhead recalls on how the series came to be. "And when he said it would be called MARVEL MUTTS, I was in. I honestly think his entire criteria for approaching me was that he knew I was a serious dog lover."