DF INTERVIEW: JIM ZUB CELEBRATES A DECADE OF DERRING-DO A DOZEN YEARS LATER IN THE 'SKULLKICKERS SUPER SPECIAL'! (WHAT?)
10/04/22 @ 11:06 am EST
Source:
Dynamic Forces
| Categories:
MIsc
|
Comments
(0) |
E-mail Article
|
Add a Comment
DF Interview: Jim Zub celebrates a decade of derring-do a dozen years later in the 'Skullkickers Super Special'! (what?)
By Byron Brewer
When the Skullkickers enter the Academy of Serious Sorcery, it'll take all their wits and steel to defeat warped wizardry, whimsical wands, and wicked witchcraft.
Celebrate 10 years of skull-kicking goodness with a brand-new story of swords and sassery of the Skullkickers Super Special one-shot from writer Jim Zub (Conan the Barbarian, Dungeons & Dragons) and artist Edwin Huang (Street Fighter). All I needed to do was see Jim Zub's name on the solicit and I was on board with this interview. Here's what the creator/scribe told me about the "super special"!
Byron Brewer: Jim, having started doing this great profession about the same time as fans were recognizing your talents via Skullkickers, I cannot believe it has been 10 years. For the uninitiated, talk a little about your creation of the Skullkickers.
Jim Zub:
Would you believe it's actually been 12 years, not 10? Celebrating the 10th anniversary 12 years after our issue #1 launch is VERY on brand for Skullkickers.
In my defense, I first started working away on this story in time for the 10th anniversary, but the pandemic side-swiped everything.
Anyway, the important thing is that over a decade ago, Chris Stevens, Edwin Huang, Misty Coats, Marshall Dillon and I launched a swords & sassery-driven comic series called Skullkickers at Image Comics.
Chris and I had previously done two short stories for the Pop Gun anthology series called "Two Copper Pieces" about a pair of mercenary monster hunters causing trouble and that evolved into Skullkickers. If you count those original anthology stories, in some ways it's Skullkickers' 14th anniversary, but that just makes the whole thing even more complicated.
Anyway, Image was seeing a new surge in popularity at that time thanks to The Walking Dead and other creators were starting to make their mark with titles like Chew, 27 and Morning Glories. It was a great time for experimentation and building a new readership.
Byron: Before we get to the grand news of the super special coming anxious fans' way in November, recall what these characters meant to your career as a comic book writer, and the role they played in the superstar you are today.
Jim Zub:
I don't know about "superstar", but it definitely grabbed attention for my comic writing career and put me on the radar for a lot of readers and editors, leading to a lot of other projects like Pathfinder, Legends of the Dark Knight and Samurai Jack, which would springboard me to Conan-Red Sonja, Dungeons & Dragons and eventually Thunderbolts, Avengers and more.
It's fair to say that without Skullkickers I would not have the writing career I do today.
Byron: How did the idea for this special issue of Skullkickers come about? Is it a collection of former materials, all-new story and art, or a combo of both?
Jim Zub:
The Skullkickers Super Special is a new 36-page self-contained story done by the original creative team that's a reunion for old readers and a great way for new readers to see what all the fun is about. If you remember the original Skullkickers stories, that's great, but you don't need to have read any of them to get on board with this one-shot special.
Byron: What can readers old and new expect when they pick up the one-shot anniversary special coming from Image? Can you give us a summation of the plot and what our harried heroes will be facing? Will this by chance lead to a return to comics for Skullkickers?
Jim Zub:
Skullkickers has always enjoyed bulldozing classic fantasy tropes and this new comic story here is no exception. In our Super Special anniversary tale, we riff on the concept of "magic schools" and magic in fantasy settings in general. When our story begins, Rex and Rolf are infiltrating a magic school called the Academy of Serious Sorcery and Holistic Occult Learning (A.S.S.H.O.L) for their latest job, despite the fact that neither of them have any magical aptitude at all and detest spellcasting as a vocation. Staying in disguise and pulling off their mission is going to be a challenge and, as always, things spiral into entertaining disaster from there.
Byron: Talk about the awesome art of line artist Edwin Huang and colorist Misty Coats.
Jim Zub:
Our original Skullkickers art team is back and their skills are as sharp as ever. It's amazing to see how much we've all grown but we can all still slip back into "Skullkickers mode" to deliver the goods. Edwin's storytelling is even better than before, and Misty brings tons of atmosphere and excitement to every page. It was such a joy to "get the band back together" and build this new story to celebrate the series.
Byron: What can you tell us about the new tabletop role-playing game associated with Skullkickers?
Jim Zub:
This new comic story was part of an anniversary Kickstarter I ran in Fall of 2020. In addition to the new comic yarn, we developed a tabletop roleplaying game adventure set in the same ridiculous magic school so gamers could delve the depths of the Academy of Serious Sorcery and discover their own particular brand of trouble. That 200-page book, Caster Bastards and the Great Grotesque, was released as a hardcover to backers earlier this year and is still available via the Tayler Corp. store right here:
https://shop.schlockmercenary.com/collections/zub-stuff
or a digital PDF right here:
https://www.drivethrurpg.com/product/397852/SKULLKICKERS-Caster-Bastards-and-the-Great-Grotesque
The Skullkickers Super Special is the first time that non-backers and retailers can get their hands on the comic story. Soooo~ if readers like what's in the comic and enjoy playing D&D or other fantasy TTRPGs, they should definitely dig deeper and check out the RPG adventure as well.
Byron: This is on a subject as far afield of Skullkickers as you can get, but I had to ask you about a new precedent you are setting. Aren't you writing Conan the Barbarian and Red Sonja? The only other to do this, I believe, is their comics iteration creator, Roy Thomas… but you are doing it for two different companies! Is that correct, and 'splain?
Jim Zub:
It's true! I'm currently writing Unbreakable Red Sonja, a 6-issue mini-series for Dynamite that launches [this month] and also working on the relaunch of Conan the Barbarian coming from Titan in 2023. Getting the chance to write the two most famous characters in the Hyborian Age at the same time for two different publishers is quite an honor and I couldn't be happier.
Byron: Jim, what other items are busting forth from the Zubaverse?
Jim Zub:
A lot of projects that were delayed from 2020 and 2021 have finally kicked into gear this year so things are bustling. In addition to the Skullkickers Super Special, Unbreakable Red Sonja and Conan the Barbarian, I have:
Thunderbolts, a 5-issue mini-series at Marvel that started in August with Hawkeye leading a team of heroes trying to reform the team name sullied by Baron Zemo and Wilson Fisk.
Murderworld, a series of 5 one-shot specials at Marvel that connect together to tell a twisted tale of Arcade's ultimate contest with unexpected lethal results. The first part, Murderworld: Avengers, launches in November.
Rick and Morty VS Cthulhu, a new crossover mini-series published by Oni Press with artist Troy Little where we pit Rick Sanchez and the Smith family against H.P. Lovecraft's most famous creations, the ultimate contest of Nihilism Vs Narcissism. That launches in December.
Lots of fun stuff underway.
Dynamic Forces would like to thank Jim Zub for taking time out of his busy schedule to answer our questions. The Skullkickers Super Special one-shot from Image Comics is slated to be on sale November 9th!
For more news and up-to-date announcements, join us here at Dynamic Forces,
www.dynamicforces.com/htmlfiles/
, "LIKE" us on Facebook,
www.facebook.com/dynamicforcesinc
, and follow us on Twitter,
www.twitter.com/dynamicforces
.
THE LITTLE MERMAID SWIMS PAST THE COMPETITION
05/28/23 @ 4:10 pm EST
Source:
Deadline
|
Comments
(0) |
E-mail Article
|
Add a Comment
In a very unique holiday weekend, 4 new movies broke into the top 10, including the top spot.
The Little Mermaid
opened with an estimated $121 million over the four-day weekend, another great showing for a live-action adaptation of a Disney animated film. The comedy
The Machine
took the fifth spot with $5.8 million, followed closely by
About My Father
in sixth place with $5.25 million, then
Kandahar
in seventh with $3 million and finally
You Hurt My Feelings
opened in eighth with $1.76 million. As for the rest of the top five,
Fast X
grabbed $28.6 million in its second week for second place while
Guardians of the Galaxy Vol 3
hung on to third with $26.6 million.
Fast X
has crossed $500 million worldwide while Guardians is now up to $730 million globally. And in the fourth spot of the chart is the Super Mario Bros Movie which grabbed another $8.4 million which takes its worldwide total up to $1.278 billion… which seems pretty good as the two Chris Pratt movies are just shy of $2 billion collectively.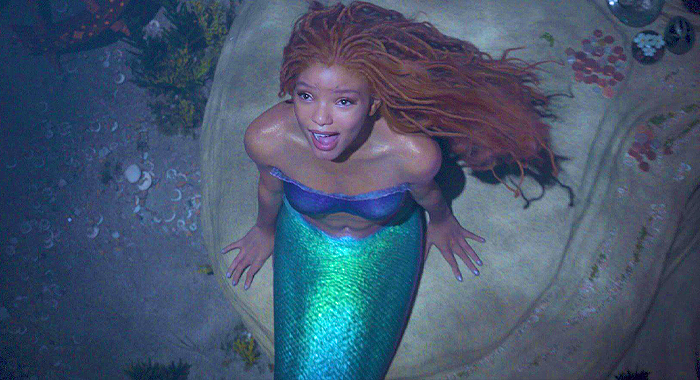 THOR AND STAR WARS TO GET FOIL VARIANTS
05/27/23 @ 12:15 pm EST
Source:
Marvel.com
|
Comments
(0) |
E-mail Article
|
Add a Comment
Following the success of recent FOIL VARIANT COVERS, more upcoming Marvel issues will shine on comic stands with Foil Variant Covers of their own, including two of the year's biggest launches: IMMORTAL THOR #1 and STAR WARS: DARK DROIDS #1. Witness the start of a bold mythos-reshaping run of THOR that can only come from the mind of visionary writer Al Ewing! The highly-anticipated
IMMORTAL THOR #1
will have a thunderous new FOIL VARIANT COVER by new series artist and Marvel Stormbreaker Martín Cóccolo.
STAR WARS: DARK DROIDS #1
, the beginning of a
Star Wars
epic unlike you've ever seen before, will have a FOIL VARIANT COVER by Giuseppe Camuncoli that spotlights R2-D2. Will the iconic astromech droid be safe from the droid-corrupting Scourge that's been unleashed on the galaxy far, far away? Check out the covers now and inquire with your local comic shop regarding availability and pricing. Stay tuned for more variant cover reveals in the coming weeks, including even more FOIL VARIANT COVERS!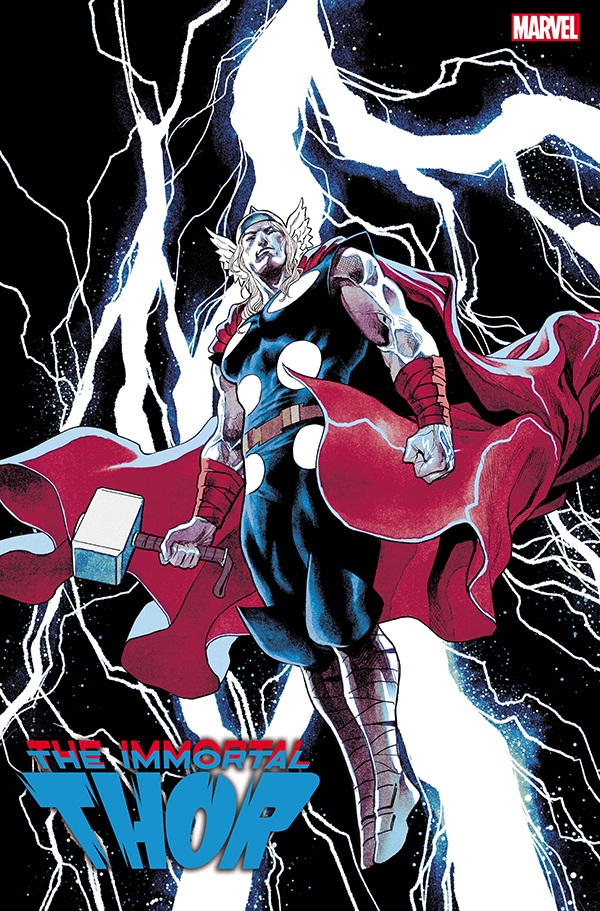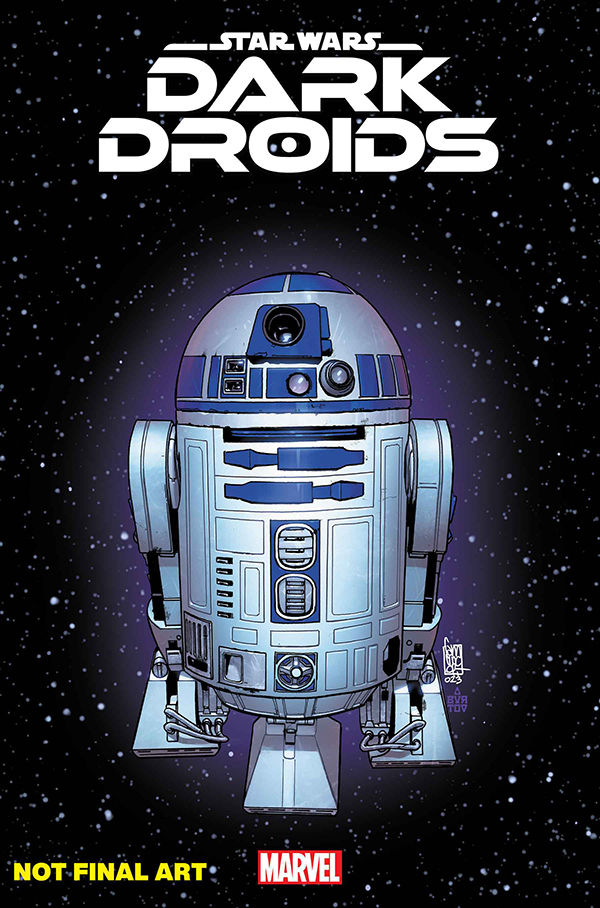 MARK BROOKS SPOTLIGHTS PHOENIX AND THE AVENGERS
05/27/23 @ 12:10 pm EST
Source:
Marvel.com
|
Comments
(0) |
E-mail Article
|
Add a Comment
All year long, superstar artist Mark Brooks is helping Marvel Comics celebrate the 60th anniversaries of the Avengers and the X-Men with new CORNER BOX VARIANT COVERS! Utilizing the classic comic book tradition of corner boxes in a unique new way, Brooks depicts lineups and characters from throughout both team's histories. Today, fans can check out the two installments that will debut in July, adorning AVENGERS #3 and X-MEN #24! For this duo, Brooks takes things back to the '80s, a decade that was home to some of the Avengers and X-Men's greatest stories. On AVENGERS #3's Corner Box Cover, see how Earth's Mightiest Heroes expanded in the decade with new faces like Tigra, She-Hulk, and Monica Rambeau. And on X-MEN #24's Corner Box Cover, Brooks chose to honor the saga that changed the mutant mythos forever by giving Phoenix a gorgeous solo spotlight! "There are many reasons why I was attracted to comics as a kid and the corner box was a big part of it," Brooks explained. "I knew what issue number and who I could expect to see in the issue. It was a little preview to tantalize the reader. It was always heads, a full figure, or a micro-scene. No matter what, it enticed me to pick the book up. It's why I started the #LetMarkCornerbox campaign in earnest on Twitter. It was primarily a joke to express my love for the corner box. It ended up taking on a bit of a life of its own. When C.B. told me that they'd like this to become a reality, I couldn't pass it up. I've penciled well over 100 heads so far. I don't plan on stopping until Marvel says 'okay, that's enough'- LOL!"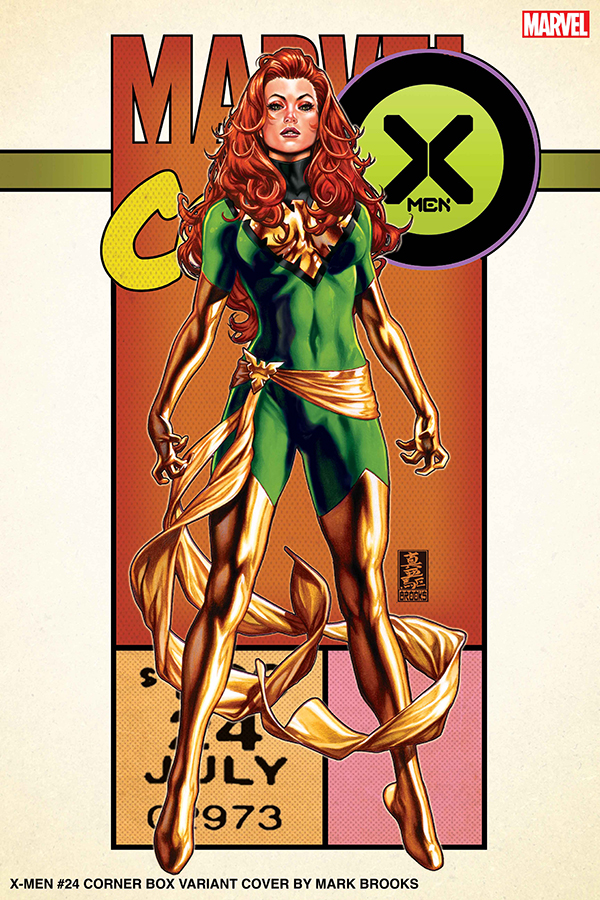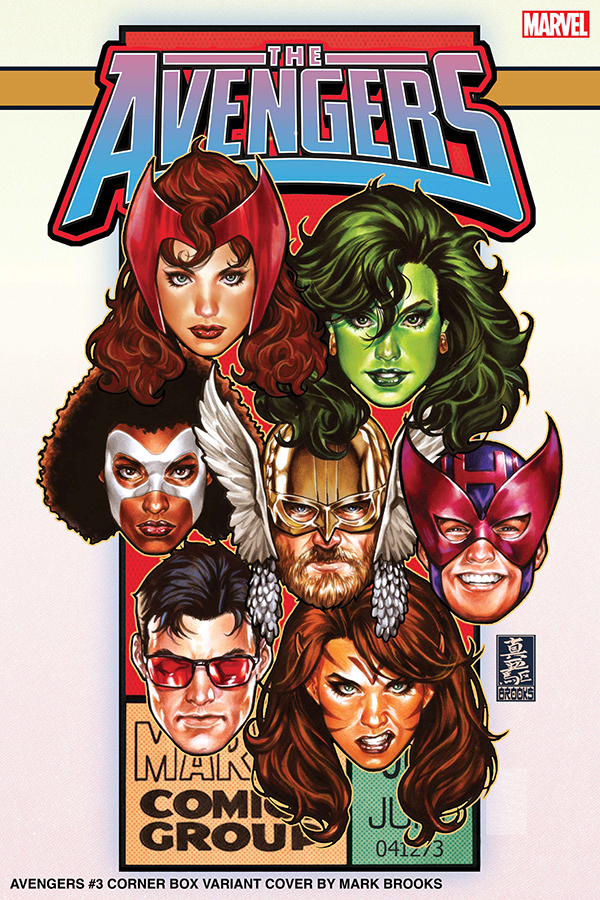 ELIZABETH OLSEN ADVISES TO NOT SIGN MULTI-PICTURE CONTRACTS
05/27/23 @ 12:03 pm EST
Source:
Deadline
|
Comments
(0) |
E-mail Article
|
Add a Comment
Elizabeth Olsen
is advising other actors to not sign long-term contracts with the MCU. The Wanda/Scarlett Witch actress spoke with
Josh Horowitz
on the
Happy Sad Confused podcast
and suggested it's better to go one picture at a time. "I think that way you have more control over… if you, let's say, you're like, 'Oh my god, this is the most fun I've ever had, and I love this character so much, I want to do it again,' you now have more creative control for the next one," she told the host. Olsen is doing that now with Marvel Studios, with her most recent contract extension coming for
Doctor Strange and the Multiverse of Madness
. There is some speculation that the character could return in the
WandaVision
spinoff series
Agatha: Coven of Chaos
, but nothing has been confirmed.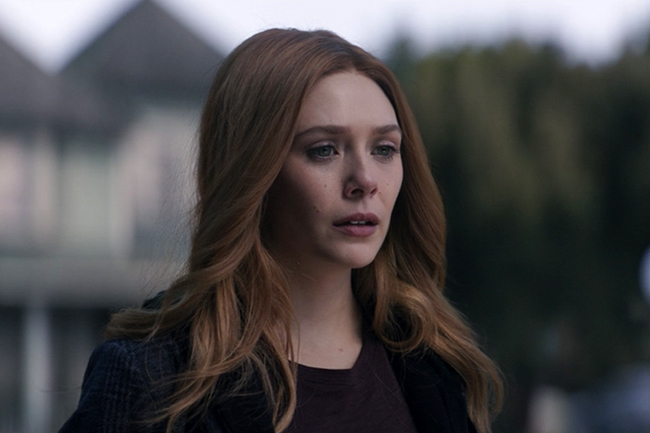 POM KLEMENTIEFF TALKS THE FUTURE OF MANTIS
05/27/23 @ 11:59 am EST
Source:
Esquire
|
Comments
(0) |
E-mail Article
|
Add a Comment
We know that with
Guardians of the Galaxy Vol 3
, a few of the actors have made it clear that they are stepping away from the MCU now.
Pom Klementieff
is not one of them and is talking about her future with her character Mantis. The fate of Mantis is up in the air as she headed off to find herself along with her new pet Abilisks.
Esquire magazine
aske the actress if there will be more of Mantis in the future.
"We don't know what's going to happen with the characters, if there's going to be more movies, if we're going to come back. We have no clue. Mantis is going to go riding and see what's up."
As for Pom, she's headed to Cannes for the premiere of another massive franchise she has joined, Mission Impossible.
"I'm excited to go to Cannes. It's going to be really nice to go back to where I'm from. I feel very grateful to be working with these very talented directors. I mean, between James Gunn, Christopher McQuarrie, and then Sam Hargrave—they're so amazing in different ways. So, I just feel grateful for that. And it happens to be things that are being seen by a lot of people, which is even better."
It's also believed that she will be following Gunn over to DC Studios for an upcoming project.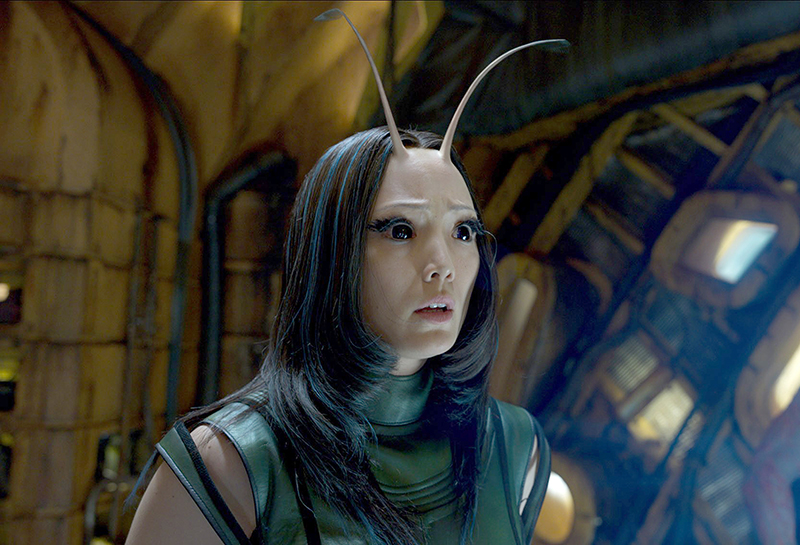 AMAZON'S 'BLADE RUNNER' SERIES COULD BE DELAYED BY UP TO A YEAR BY WRITERS STRIKE
05/26/23 @ 2:56 pm EST
Source:
Deadline
| Categories:
MIsc
|
Comments
(0) |
E-mail Article
|
Add a Comment
Deadline
reports that Amazon Prime Video's live action
Blade Runner
series could be delayed by as long as a year after the production schedule was disrupted amid the writers strike.
The BBC reported that filming on
Blade Runner 2099
was due to get underway at Northern Ireland's Belfast Harbour Studios, but could now be pushed back until Spring 2024.
The writers strike, which is now in its third week, was cited as a factor in the postponement. Amazon had no comment.
Northern Ireland Screen said: "Northern Ireland Screen is extremely disappointed that
Blade Runner 2099
is not going ahead at this time due to the ongoing writers' strike."The project has been prepping on the ground in Belfast for many months now. The WGA strike has been halting production all over the world and we hope a fair deal is reached soon so crew can get back to work."
'ROSEMARY'S BABY' MEETS 'INFERNO' IN LEMIRE & SORRENTINO'S COMING 'TENEMENT'
05/26/23 @ 2:48 pm EST
Source:
Image Comics
| Categories:
Image
|
Comments
(0) |
E-mail Article
|
Add a Comment
From the Eisner-winning creative team behind
Gideon Falls, Primordial
,
The Passageway
, and
Ten Thousand Black Feathers
—Jeff Lemire and Andrea Sorrentino—comes the biggest and most essential project yet in the bold and ambitious new shared horror universe of
The Bone Orchard Mythos
titled,
Tenement
. Image Comics is pleased to reveal additional cover artwork for this exciting extra-length first issue set to launch in June from Image Comics.
In
Tenement
, Lemire and Sorrentino bring fans the story of seven residents in a building and the dark secrets that bind them together…beginning with a death that feels much more sinister than natural.
Tenement
is the newest entry into
The Bone Orchard Mythos
and is perhaps best described as Dario Argento's
Inferno
meets
Rosemary's Baby
in a claustrophobic tale of terror, perfect for fans of atmospheric horror.
The Bone Orchard Mythos
is an ambitious expansion of the powerhouse creative team—Lemire and Sorrentino—and spans multiple books and across a variety of different storytelling formats. Each title in
The Bone Orchard Mythos
tells its own unique, self-contained tale—some as stand-alone hardcover graphic novels, some as miniseries comics, and some as longer format maxiseries comics—but they will all be set within the same world and add to the overall horrors that await within the
Bone Orchard
mythology. This shared horror universe includes
The Passageway, Ten Thousand Black Feathers
,
Tenement
, and more to be announced.
Tenement #1
will be available at
comic book shops
on Wednesday, June 21:
Cover A by Sorrentino - Diamond Code APR230068
Cover B by Chrisitan Ward - Diamond Code APR230069
Cover C by Martin Simmonds - Diamond Code APR230070
Cover D blank sketch cover by Sorrentino - Diamond Code APR230071
Cover E 1:25 copy incentive by Sorrentino- Diamond Code APR230072
Cover F 1:50 copy incentive by Sorrentino - Diamond Code APR230073
Cover G 1:100 copy incentive by Tradd Moore - Diamond Code APR230074
Tenement
will also be available across many digital platforms, including Amazon Kindle, Apple Books, and Google Play.
BOX OFFICE: 'THE LITTLE MERMAID' MAKES $10.3 MILLION IN PREVIEWS
05/26/23 @ 2:39 pm EST
Source:
Variety
| Categories:
Disney
|
Comments
(0) |
E-mail Article
|
Add a Comment
Disney's live-action remake of "The Little Mermaid" is beginning its box office swim with $10.3 million in previews. It opens in 4,320 theaters on Friday.
Thursday's preview haul is the seventh-highest ever for a G- or PG-rated movie. "The Little Mermaid" also picked up $850,000 from Wednesday early access screenings.
Starring singer and actor Halle Bailey as Ariel, the new movie is projected to open with $100 million this holiday weekend. With Memorial Day on Monday, its four-day total could land between $120 million and $125 million.
"The Little Mermaid" is expected to make a big splash as one of Disney's more successful live-action remakes. In comparison, Disney's most recent remake, the 2019 photorealistic and computer animated "The Lion King," roared with a $191 million opening from $23 million in previews. It went on to make more than $1 billion globally. And just a couple months before "The Lion King" released, the live-action "Aladdin" opened with $117 million over the four-day Memorial Day weekend (from $7 million in previews) and also cracked $1 billion worldwide. (via
Variety
)
'X-MEN '97' TEAM JOINS 'X-MEN: HELLFIRE GALA' #1 WITH VARIANT COVER
05/26/23 @ 2:32 pm EST
Source:
Marvel
| Categories:
X-Men
|
Comments
(0) |
E-mail Article
|
Add a Comment
A special variant cover for July's X-MEN: HELLFIRE GALA #1 will give eager fans a sneak peek at Marvel Studios'
X-Men '97
, the upcoming Disney+ series and sequel to the iconic X-Men: The Animated Series. Dan Veesenmeyer, a storyboard artist on the original series and the illustrator behind the packaging for Hasbro's recent Marvel Legends 90s Animated Series line, captures the excitement behind the X-Men's animated heyday in this stunning cover. The piece spotlights the main cast of the show including Magneto, who will join the X-Men in the series. Adorning the one-shot that will propel the X-Men into the FALL OF X era, the X-MEN: HELLFIRE GALA #1 X-MEN '97 VARIANT COVER celebrates the X-Men's return to the world of animation in style and hits stands just in time for the X-Men's milestone 60th anniversary.
Check out the cover below and pick it up at your local comic shop this July!
A DANGEROUS THREAT OF MELTDOWN IN 'THE SEASONS HAVE TEETH' #3
05/26/23 @ 2:22 pm EST
Source:
BOOM! Studios
| Categories:
MIsc
|
Comments
(0) |
E-mail Article
|
Add a Comment
BOOM! Studios revealed a first look at THE SEASONS HAVE TEETH #3, the penultimate issue of a brand new 4-issue horror series from writer Dan Watters (
Home Sick Pilots
), artist Sebastián Cabrol (
Anthony Bourdain's Hungry Ghosts
), colorist Dan Jackson, and letterer Nate Piekos of Blambot, coming to a comic shop near you this June.
While the Summer photos are a sensation, Autumn is a different beast altogether, and not just because the stationary lair of decay takes up the entirety of the Chernobyl Exclusion Zone, threatening another meltdown. It's the time of guilt for Andrew, where his life started to wither as well, but can it do any more harm in the present than it has in the past? Readers will find out in the thrilling and timely penultimate issue before winter and the grand finale arrives!
THE SEASONS HAVE TEETH #3 features a main cover by artist Qistina Khalidah (
An Unkindness of Ravens
), and variant covers by Sebastián Fiumara (
Lucifer
) and Raúl Allén (
Dune: The Graphic Novel
).
THE SEASONS HAVE TEETH is the newest release from BOOM! Studios' eponymous imprint, home to critically acclaimed original series, including
BRZRKR
by Keanu Reeves, Matt Kindt, and Ron Garney;
Something is Killing the Children
by James Tynion IV and Werther Dell'Edera;
Once & Future
by Kieron Gillen and Dan Mora;
Wynd
by James Tynion IV and Michael Dialynas;
Grim
by Stephanie Phillips and Flaviano;
Briar
by Christopher Cantwell and Germán García;
Stuff of Nightmares
by R.L. Stine and A.L. Kaplan;
The Approach
by Jeremy Haun, Jason A. Hurley, and Jesus Hervas;
Damn Them All
by Simon Spurrier and Charlie Adlard;
Behold, Behemoth
by Tate Brombal and Nick Robles;
Once Upon a Time at the End of the World
by Jason Aaron, Alexandre Tefenkgi, Leila del Duca, and Nick Dragotta;
Know Your Station
by Sarah Gailey and Liana Kangas;
A Vicious Circle
by Mattson Tomlin and Lee Bermejo;
Mosely
by Rob Guillory and Sam Lotfi;
Harrower
by Justin Jordan and Brahm Revel;
The Neighbors
by Jude Ellison S. Doyle and Letizia Cadonici; and the upcoming
Sirens of the City
by Joanne Starer and Khary Randolph. The imprint also publishes popular licensed properties, including
Dune: House Harkonnen
from Brian Herbert, Kevin J. Anderson, and Michael Shelfer;
Mighty Morphin Power Rangers
from Melissa Flores and Simona Di Gianfelice;
Magic
from Jed McKay, Rich Douek, and Ig Guara; and
The Expanse: Dragon Tooth
by Andy Diggle and Rubine.
THE SEASONS HAVE TEETH #3 will be in comic shops on June 28, 2023. It is available for pre-order at your
local comic shop
or at the BOOM! Studios webstore. Digital copies can be purchased from content providers, including comiXology, iBooks, Google Play, and Kindle.