DF INTERVIEW: JIM ZUB CELEBRATES A DECADE OF DERRING-DO A DOZEN YEARS LATER IN THE 'SKULLKICKERS SUPER SPECIAL'! (WHAT?)
10/04/22 @ 11:06 am EST
Source:
Dynamic Forces
| Categories:
MIsc
|
Comments
(0) |
E-mail Article
|
Add a Comment
DF Interview: Jim Zub celebrates a decade of derring-do a dozen years later in the 'Skullkickers Super Special'! (what?)
By Byron Brewer
When the Skullkickers enter the Academy of Serious Sorcery, it'll take all their wits and steel to defeat warped wizardry, whimsical wands, and wicked witchcraft.
Celebrate 10 years of skull-kicking goodness with a brand-new story of swords and sassery of the Skullkickers Super Special one-shot from writer Jim Zub (Conan the Barbarian, Dungeons & Dragons) and artist Edwin Huang (Street Fighter). All I needed to do was see Jim Zub's name on the solicit and I was on board with this interview. Here's what the creator/scribe told me about the "super special"!
Byron Brewer: Jim, having started doing this great profession about the same time as fans were recognizing your talents via Skullkickers, I cannot believe it has been 10 years. For the uninitiated, talk a little about your creation of the Skullkickers.
Jim Zub:
Would you believe it's actually been 12 years, not 10? Celebrating the 10th anniversary 12 years after our issue #1 launch is VERY on brand for Skullkickers.
In my defense, I first started working away on this story in time for the 10th anniversary, but the pandemic side-swiped everything.
Anyway, the important thing is that over a decade ago, Chris Stevens, Edwin Huang, Misty Coats, Marshall Dillon and I launched a swords & sassery-driven comic series called Skullkickers at Image Comics.
Chris and I had previously done two short stories for the Pop Gun anthology series called "Two Copper Pieces" about a pair of mercenary monster hunters causing trouble and that evolved into Skullkickers. If you count those original anthology stories, in some ways it's Skullkickers' 14th anniversary, but that just makes the whole thing even more complicated.
Anyway, Image was seeing a new surge in popularity at that time thanks to The Walking Dead and other creators were starting to make their mark with titles like Chew, 27 and Morning Glories. It was a great time for experimentation and building a new readership.
Byron: Before we get to the grand news of the super special coming anxious fans' way in November, recall what these characters meant to your career as a comic book writer, and the role they played in the superstar you are today.
Jim Zub:
I don't know about "superstar", but it definitely grabbed attention for my comic writing career and put me on the radar for a lot of readers and editors, leading to a lot of other projects like Pathfinder, Legends of the Dark Knight and Samurai Jack, which would springboard me to Conan-Red Sonja, Dungeons & Dragons and eventually Thunderbolts, Avengers and more.
It's fair to say that without Skullkickers I would not have the writing career I do today.
Byron: How did the idea for this special issue of Skullkickers come about? Is it a collection of former materials, all-new story and art, or a combo of both?
Jim Zub:
The Skullkickers Super Special is a new 36-page self-contained story done by the original creative team that's a reunion for old readers and a great way for new readers to see what all the fun is about. If you remember the original Skullkickers stories, that's great, but you don't need to have read any of them to get on board with this one-shot special.
Byron: What can readers old and new expect when they pick up the one-shot anniversary special coming from Image? Can you give us a summation of the plot and what our harried heroes will be facing? Will this by chance lead to a return to comics for Skullkickers?
Jim Zub:
Skullkickers has always enjoyed bulldozing classic fantasy tropes and this new comic story here is no exception. In our Super Special anniversary tale, we riff on the concept of "magic schools" and magic in fantasy settings in general. When our story begins, Rex and Rolf are infiltrating a magic school called the Academy of Serious Sorcery and Holistic Occult Learning (A.S.S.H.O.L) for their latest job, despite the fact that neither of them have any magical aptitude at all and detest spellcasting as a vocation. Staying in disguise and pulling off their mission is going to be a challenge and, as always, things spiral into entertaining disaster from there.
Byron: Talk about the awesome art of line artist Edwin Huang and colorist Misty Coats.
Jim Zub:
Our original Skullkickers art team is back and their skills are as sharp as ever. It's amazing to see how much we've all grown but we can all still slip back into "Skullkickers mode" to deliver the goods. Edwin's storytelling is even better than before, and Misty brings tons of atmosphere and excitement to every page. It was such a joy to "get the band back together" and build this new story to celebrate the series.
Byron: What can you tell us about the new tabletop role-playing game associated with Skullkickers?
Jim Zub:
This new comic story was part of an anniversary Kickstarter I ran in Fall of 2020. In addition to the new comic yarn, we developed a tabletop roleplaying game adventure set in the same ridiculous magic school so gamers could delve the depths of the Academy of Serious Sorcery and discover their own particular brand of trouble. That 200-page book, Caster Bastards and the Great Grotesque, was released as a hardcover to backers earlier this year and is still available via the Tayler Corp. store right here:
https://shop.schlockmercenary.com/collections/zub-stuff
or a digital PDF right here:
https://www.drivethrurpg.com/product/397852/SKULLKICKERS-Caster-Bastards-and-the-Great-Grotesque
The Skullkickers Super Special is the first time that non-backers and retailers can get their hands on the comic story. Soooo~ if readers like what's in the comic and enjoy playing D&D or other fantasy TTRPGs, they should definitely dig deeper and check out the RPG adventure as well.
Byron: This is on a subject as far afield of Skullkickers as you can get, but I had to ask you about a new precedent you are setting. Aren't you writing Conan the Barbarian and Red Sonja? The only other to do this, I believe, is their comics iteration creator, Roy Thomas… but you are doing it for two different companies! Is that correct, and 'splain?
Jim Zub:
It's true! I'm currently writing Unbreakable Red Sonja, a 6-issue mini-series for Dynamite that launches [this month] and also working on the relaunch of Conan the Barbarian coming from Titan in 2023. Getting the chance to write the two most famous characters in the Hyborian Age at the same time for two different publishers is quite an honor and I couldn't be happier.
Byron: Jim, what other items are busting forth from the Zubaverse?
Jim Zub:
A lot of projects that were delayed from 2020 and 2021 have finally kicked into gear this year so things are bustling. In addition to the Skullkickers Super Special, Unbreakable Red Sonja and Conan the Barbarian, I have:
Thunderbolts, a 5-issue mini-series at Marvel that started in August with Hawkeye leading a team of heroes trying to reform the team name sullied by Baron Zemo and Wilson Fisk.
Murderworld, a series of 5 one-shot specials at Marvel that connect together to tell a twisted tale of Arcade's ultimate contest with unexpected lethal results. The first part, Murderworld: Avengers, launches in November.
Rick and Morty VS Cthulhu, a new crossover mini-series published by Oni Press with artist Troy Little where we pit Rick Sanchez and the Smith family against H.P. Lovecraft's most famous creations, the ultimate contest of Nihilism Vs Narcissism. That launches in December.
Lots of fun stuff underway.
Dynamic Forces would like to thank Jim Zub for taking time out of his busy schedule to answer our questions. The Skullkickers Super Special one-shot from Image Comics is slated to be on sale November 9th!
For more news and up-to-date announcements, join us here at Dynamic Forces,
www.dynamicforces.com/htmlfiles/
, "LIKE" us on Facebook,
www.facebook.com/dynamicforcesinc
, and follow us on Twitter,
www.twitter.com/dynamicforces
.
HUGH GRANT SAYS HE HATED PLAYING AN OOMPA LOOMPA IN 'WONKA'
12/05/23 @ 12:58 pm EST
Source:
Deadline
| Categories:
MIsc
|
Comments
(0) |
E-mail Article
|
Add a Comment
Hugh Grant was in curmudgeonly form during a press conference marking the release of
Wonka
, telling journalists that he hated playing an Oompa Loompa in the film. Grant, who is no stranger to grumpy outbursts, said he loathed the experience of shooting CGI scenes for the Warner Bros. genesis story of Roald Dahl's beloved
character. He said creating his crotchety Oompa Loompa was like wearing a "crown of thorns" because of the camera rig around his head, according to a Metro.co.uk report. Grant later joked that it was nothing personal against
Wonka
and director Paul King. "I slightly hate [making films] but I have lots of children and need money," he said. (via
Deadline
)
IDW PUBLISHING BRINGS TMNT, SONIC, GODZILLA, MORE TO OMNIBUS APP
12/05/23 @ 12:51 pm EST
Source:
IDW
| Categories:
IDW
|
Comments
(0) |
E-mail Article
|
Add a Comment
Comics should always be accessible, and the award-winning comic publisher IDW Publishing is joining forces with the modern digital comic book store and reader app Omnibus to bring its vast library of exciting and inspiring stories to more readers. From the pop culture phenomenon TEENAGE MUTANT NINJA TURTLES: THE LAST RONIN to the captivating DARK SPACES: WILDFIRE, more than 300 releases from IDW Publishing and Top Shelf Productions are now available for purchase on the Omnibus app. IDW and Top Shelf comics are available now on the
Omnibus app
via iPad, web, and is available internationally. The Omnibus app will be launching on iPhone and Android soon, too. More IDW titles will be added to Omnibus in the months to come.
PIXAR'S 'SOUL', 'TURNING RED', 'LUCA' COMING TO THEATERS IN 2024
12/05/23 @ 12:50 pm EST
Source:
Variety
| Categories:
Disney
|
Comments
(0) |
E-mail Article
|
Add a Comment
Pixar's "Soul," "Turning Red" and "Luca" are coming to theaters after they originally had streaming-only releases on Disney+ during the COVID-19 pandemic. The three movies will come to theaters nationwide in 2024, with tickets going on sale Jan. 2. "Soul" is coming to theaters on Jan. 12, "Turning Red" will be on Feb. 9 and "Luca" arrives on March 22. They will be accompanied by the short films "Burrow," "Kitbull" and "For the Birds," respectively. The trio of animated movies will set the stage for Pixar's latest film, "Inside Out 2," coming to theaters on June 14. (via
Variety
)
'TASKMASTERS' ANIMATED WORKPLACE COMEDY IN WORKS AT FOX
12/04/23 @ 6:40 pm EST
Source:
Deadline
| Categories:
MIsc
|
Comments
(0) |
E-mail Article
|
Add a Comment
Fox has handed a script commitment to animated workplace comedy
Taskmasters
, from Brian Keith Etheridge (
The Neighborhood
), Brendon Walsh (
Crank Yankers
), cartoonist Johnny Ryan, Fox Entertainment Studios and Fox's Bento Box Entertainment. Co-written by Etheridge, Walsh and Ryan,
Taskmasters
is a half-hour animated workplace comedy that follows a crew of lovable wackos navigating the gig economy at a fly-by-night, "we'll do any job," business. The show incorporates prank calls to real life customers, so beware – the next time you get a weird phone call at work, it might be an animated character from
Taskmasters
! Etheridge, who also serves as showrunner, executive produces with Walsh and Ryan. The project is produced by Fox Entertainment Studios and Fox's Bento Box Entertainment. (via
Deadline
)
A JOB GONE TERRIBLY WRONG IN YOUR FIRST LOOK AT 'SLOW BURN' #3
12/04/23 @ 6:33 pm EST
Source:
BOOM! Studios
| Categories:
MIsc
|
Comments
(0) |
E-mail Article
|
Add a Comment
BOOM! Studios today revealed a first look at SLOW BURN #3, the next issue of the brand new series from acclaimed noir crime writer Ollie Masters (
Snow Blind
), rising star artist Pierluigi Minotti (
Lost Falls
), colorist Alessandro Santoro, and letterer Hassan Otsmane-Elhaou, a tale about dirty deeds in a town on fire, available December 2023. Stealing a violin should have been an easy job for Kary, but when the target turns out to be smarter than expected, things go south fast… A visit to his son in the hospital provides more painful insight to what's left of the crumbling family. SLOW BURN #3 features a main cover by Matt Taylor (
Deep State
) with variants by acclaimed artists Antonio Fuso (
House of Slaughter
), and R.M. Guera (
Scalped
). SLOW BURN is the newest release from BOOM! Studios' eponymous imprint, home to critically acclaimed original series, including
BRZRKR
by Keanu Reeves, Matt Kindt, and Ron Garney;
Something is Killing the Children
by James Tynion IV and Werther Dell'Edera;
Grim
by Stephanie Phillips and Flaviano;
Stuff of Nightmares
by R.L. Stine and A.L. Kaplan;
Damn Them All
by Simon Spurrier and Charlie Adlard;
Once Upon a Time at the End of the World
by Jason Aaron, Alexandre Tefenkgi, Leila del Duca, and Nick Dragotta;
Know Your Station
by Sarah Gailey and Liana Kangas;
A Vicious Circle
by Mattson Tomlin and Lee Bermejo;
The Neighbors
by Jude Ellison S. Doyle and Letizia Cadonici;
Ghostlore
by Cullen Bunn and Leomacs;
Sirens of the City
by Joanne Starer and Khary Randolph;
Coda
by Simon Spurrier and Matías Bergara;
Rare Flavours
by Ram V and Filipe Andrade, and the upcoming
Underheist
by David and Maria Lapham. The imprint also publishes popular licensed properties, including Dune: House Harkonnen from Brian Herbert, Kevin J. Anderson, and Michael Shelfer; Mighty Morphin Power Rangers by Melissa Flores and Simona Di Gianfelice; and The Expanse: Dragon Tooth by Andy Diggle and Rubine. SLOW BURN #3 will be available in comic shops December 27, 2023. It is available for pre-order at your local
comic shop
. Digital copies can be purchased from content providers, including comiXology, iBooks, Google Play, and Kindle.
Slow Burn #3 A Main: OCT230108
Slow Burn #3 B Variant: OCT230109
Slow Burn #3 C 1:10 INCV: OCT230110
Slow Burn #3 D 1:25 INCV: OCT230111
FLORENCE PUGH HIT IN FACE BY OBJECT WHILE PROMOTING 'DUNE: PART 2' IN BRAZIL
12/04/23 @ 1:50 pm EST
Source:
Hollywood Reporter
| Categories:
MIsc
|
Comments
(0) |
E-mail Article
|
Add a Comment
Florence Pugh was hit in the face by a flying object during an appearance at CCXP in Brazil on Sunday.The actress was onstage with her fellow
Dune: Part Two
stars when an object was thrown in her direction, seemingly from the audience, and hit her in the face, according to videos circulating online.In the videos, Pugh can be seen flinching and saying something that may have been "wow" or "ow" before putting her hand to her face and leaning over to pick up the object. It's unclear what it was that hit her. Among those joining her on the panel were stars Timothée Chalamet, Zendaya and Austin Butler, as well as writer-director Denis Villeneuve. The
Dune: Part Two
cast and filmmaker were at the convention in São Paulo on Sunday to promote their upcoming sci-fi sequel. Pugh joins a growing list of celebrities who have been hit by objects thrown by fans while onstage. (via
THR
)
'GODZILLA X KONG: THE NEW EMPIRE' TRAILER SEES EPIC KAIJU TEAM-UP
12/04/23 @ 1:54 pm EST
Source:
Hollywood Reporter
| Categories:
Godzilla
|
Comments
(0) |
E-mail Article
|
Add a Comment
It's a team-up for the ages, as we finally see Godzilla and Kong join forces to take down a ferocious foe in the first trailer for
Godzilla x Kong: The New Empire.
The latest feature film entry in Warner Bros./Legendary Entertainment's
MonsterVerse
follows the events of
Godzilla vs. Kong
(2021), where fans got to see the two apex kaijus finally fight for supremacy. From the trailer,
The New Empire
delves deeper into the mysteries of the Hollow Earth and the reveal of a Titan menace that will necessitate the alliance of Godzilla and Kong.
The New Empire
was originally slated to hit theaters March 15, 2024, but was moved to April 12, 2024. (via
THR
)Trailer:
https://youtu.be/lV1OOlGwExM
THE X-MEN GAIN THE UPPER HAND AGAINST ORCHIS
12/04/23 @ 1:53 pm EST
Source:
Marvel
| Categories:
X-Men
|
Comments
(0) |
E-mail Article
|
Add a Comment
Due to the sinister machinations of the anti-mutant supervillain group Orchis, mutantkind has fallen harder than ever before but soon, the X-Men will have their revenge as the revolutionary Krakoan age comes to its explosive end! Just as Jonathan Hickman boldly kicked it off in 2019 in twin series, HOUSE OF X and POWERS OF X, the finale of the Krakoan Age will be told across two intertwined series starting in January—FALL OF THE HOUSE OF X and RISE OF THE POWERS OF X. The two five-issue limited series will deliver a breathtaking saga across mutant history and future as the X-Men of today and tomorrow wage the final war against extinction across their entire existence! Gerry Duggan and Lucas Werneck's FALL OF THE HOUSE OF X sees a classic lineup of X-Men embark on a daring mission to bring down Orchis for good and restore hope to mutantkind. Meanwhile Kieron Gillen and R.B. Silva's RISE OF THE POWERS OF X takes readers on a sense-shattering journey beyond space and time as an ambitious plan is put in action to prevent the darkest of futures from coming to pass. It's a who's who of current mutant mastermind storytellers, and they're holding nothing back as they close out Krakoa down in epic style and position the X-Men for their all-new era launching later next year! Today, fans can peek ahead at the covers for FALL OF THE HOUSE OF X #3 and RISE OF THE POWERS OF X #3, both arriving in March. In FALL OF THE HOUSE OF X #3, the end has truly begun! The X-Men have taken all they're willing to take from Orchis… Now it's time for them to do the dishing out. Unfortunately, just when it seems like one threat is over…another rises to take its place. The final battle of the Krakoan age rages as two series that are one move toward a crash that will echo across the universe… In RISE OF THE POWERS OF X #3, discover that the real end is never beginning! The past, present and future of Krakoa all rests in a trigger finger. The scenario you prayed would never happen plays out as two series that are one move toward a crash that will reverberate outside the universe… Check out both covers now and stay tuned for more FALL OF THE HOUSE OF X and RISE OF THE POWERS OF X news in the weeks ahead.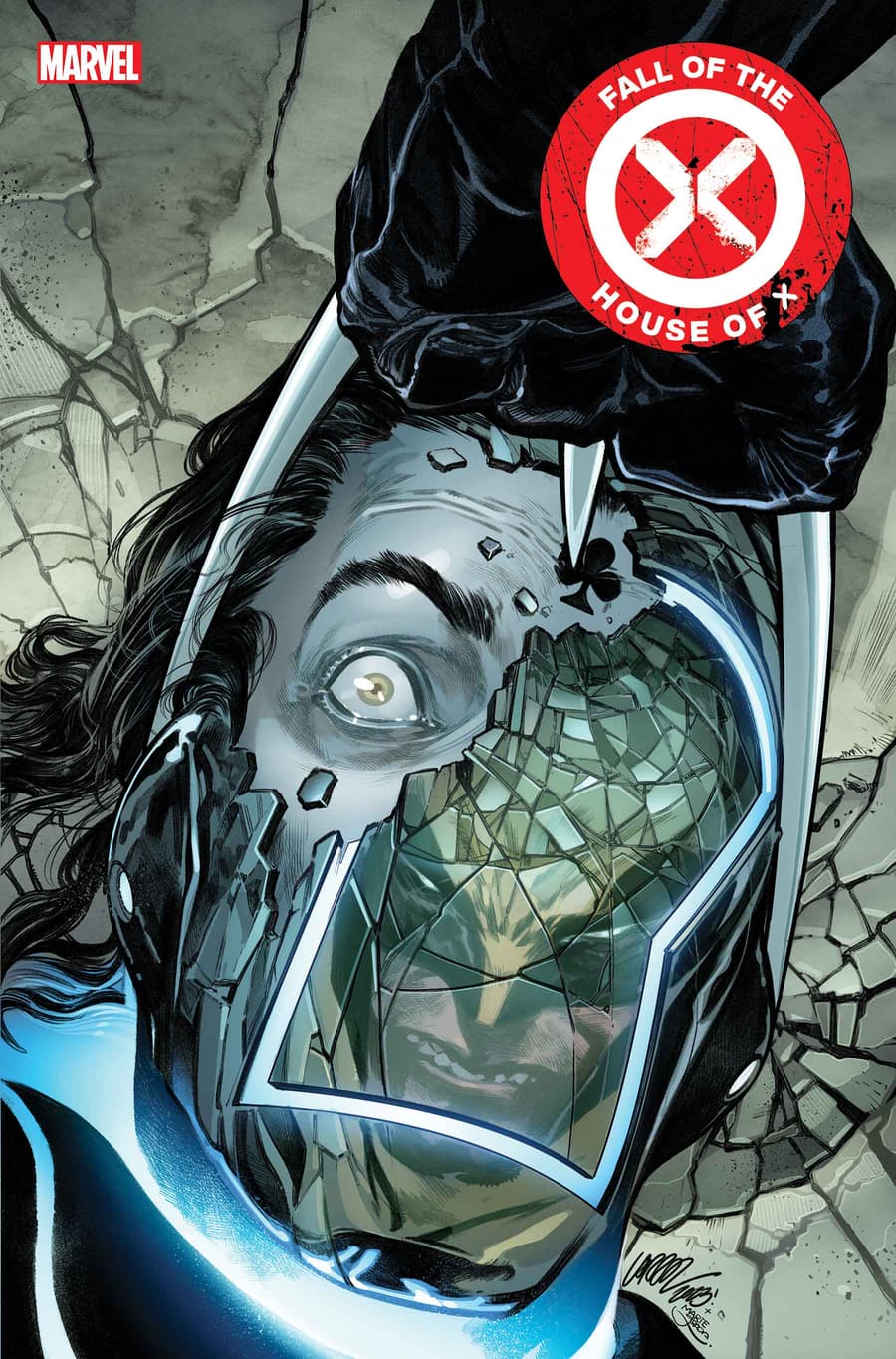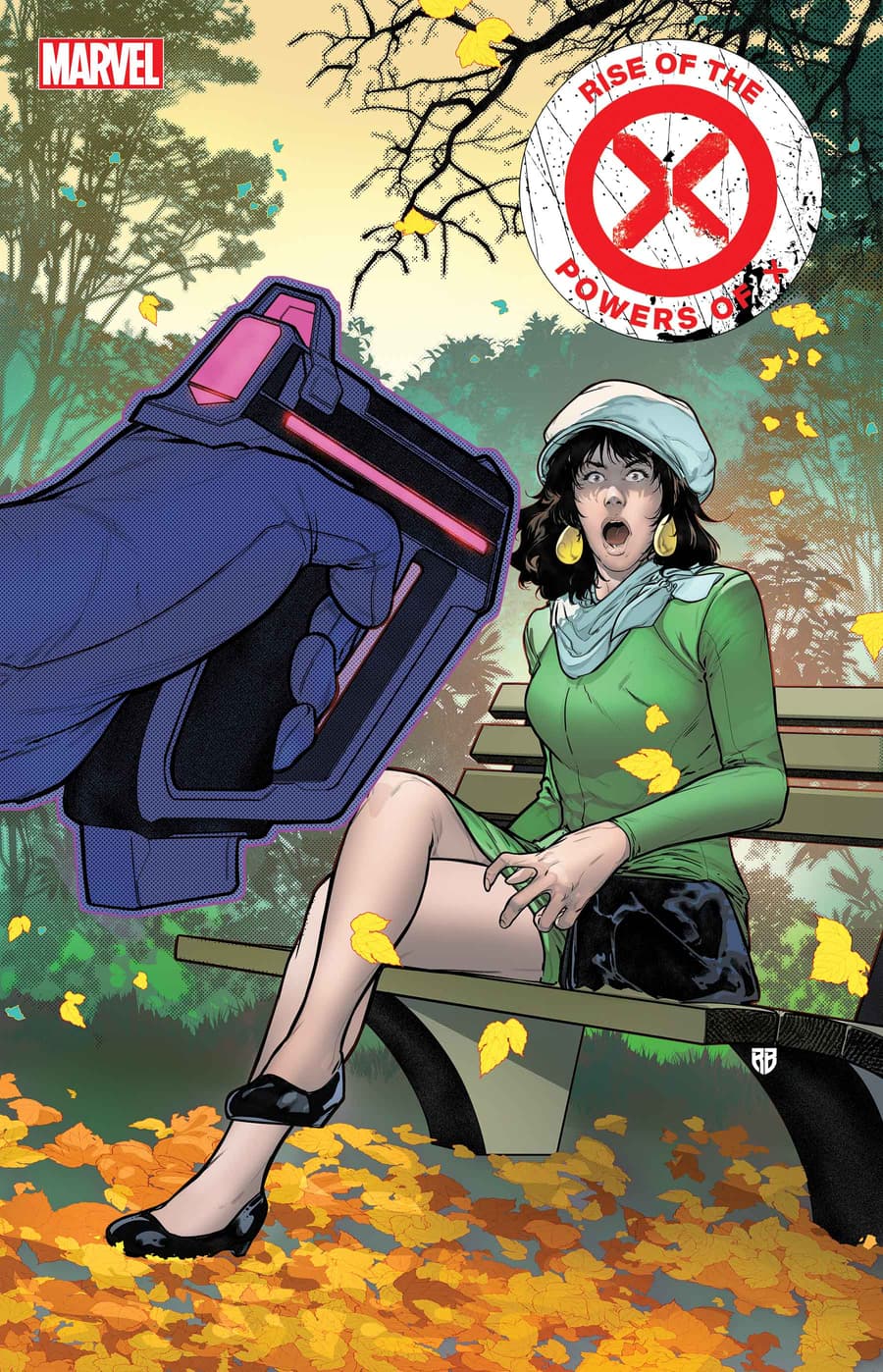 KEVIN FEIGE ON BRINGING BACK TONY STARK
12/03/23 @ 2:05 pm EST
Source:
Vanity Fair
|
Comments
(0) |
E-mail Article
|
Add a Comment
One of the big rumors going around about Marvel Studios has to do with them wanting to get 'the band back together' by bringing
Robert Downey Jr
,
Scarlett Johansson,
and
Chris Evans
back in to play Iron Man, Black Widow and Captain America respectively. Part of the rumor has been fueled by the lower box office numbers of late since
Avengers: Endgame
where those characters took their swan song. But in a new article by
Vanity Fair
there is a quote by the head of Marvel Studios,
Kevin Feige
about the idea of bringing Downey back in the future and it definitely seems like a no. "We are going to keep that moment and not touch that moment again," Feige says. "We all worked very hard for many years to get to that, and we would never want to magically undo it in any way." While comics and movies often undo deaths when it makes financial sense, the 10 films and 11 years that Downey played Tony Stark lead to a perfect cinematic moment and should be left alone.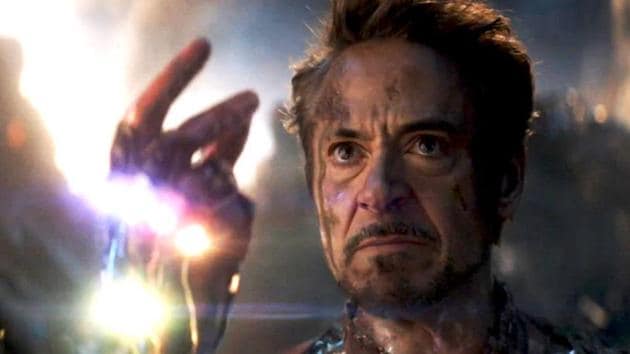 QUEEN BEY TOPS BOX OFFICE
12/03/23 @ 1:54 pm EST
Source:
Deadline
|
Comments
(0) |
E-mail Article
|
Add a Comment
Beyonce
topped a box office weekend that didn't have a lot to talk about.
Renaissance: A Film by Beyonce
opened with a $22M 3-day total while last week's top film,
Hunger Games: Ballad of Songbirds & Snakes
dropped to second with a $14.5M haul. Toho's latest
Godzilla Minus One
also debuted, grabbing $11M with two animated features rounding out the top five with
Trolls Band Together
making $7.6M in its third week while the second week for
Wish
took in $7.4M. Other new releases made the top ten including
Animal
at $6.07M,
The Shift
with $4.35M and the new
John Woo
film
Silent Night
with $3M.
The Marvels
has complete dropped out of the top 10 in just its fourth weekend with the film still under $100M domestically.