NEW 'WAKANDA FOREVER' TRAILER SHOWS NEW BLACK PANTHER, FLYING NAMOR AND IRONHEART ARMOR
10/03/22 @ 12:06 pm EST
Source:
Variety
| Categories:
Marvel
|
Comments
(0) |
E-mail Article
|
Add a Comment
Marvel's "Black Panther: Wakanda Forever" got another exciting trailer Monday ahead of its Nov. 11 release date.
Today's new, longer trailer shows a better look at the mysterious new Black Panther, who appears to be a woman in a brand new suit. Could this be Shuri, Nakia, Okoye or someone else taking up the mantle? There are also extended looks at Namor and his underwater kingdom of Atlantis in the trailer. Staying true to the comics, Namor can also fly with his winged feet. M'Baku reveals in the trailer that the Atlanteans call Namor "K'uk'ulkan, the feather serpent god," and that killing him would "risk eternal war." There's also a brief shot of the new hero Ironheart flying in her makeshift Iron Man-inspired armor.
The "Wakanda Forever" cast includes Lupita Nyong'o as Nakia, Letitia Wright as Shuri, Danai Gurira as Okoye, Florence Kasumba as Ayo, Winston Duke as M'Baku, Angela Bassett as Queen Ramonda and Martin Freeman as Everett Ross, all reprising their roles from the first "Black Panther." Director Ryan Coogler introduced series newcomers Tenoch Huerta, who plays the main antagonist Namor, Mabel Cadena, Alex Livinalli, Dominique Thorne, who will debut as the young power-suited hero Ironheart, and Michaela Coel during Marvel's Hall H panel at this year's San Diego Comic-Con in July.
The sequel will be without the star of the first film, Chadwick Boseman, who died in 2020 from colon cancer. Coogler returns to direct, additionally co-writing the screenplay with Joe Robert Cole. (via
Variety
)
Trailer:
https://youtu.be/_Z3QKkl1WyM
FIRST-EVER AUDIO CROSSOVER EVENT 'MARVEL'S WASTELANDERS' PREMIERES TODAY
12/05/22 @ 12:32 pm EST
Source:
Marvel
| Categories:
Marvel
|
Comments
(0) |
E-mail Article
|
Add a Comment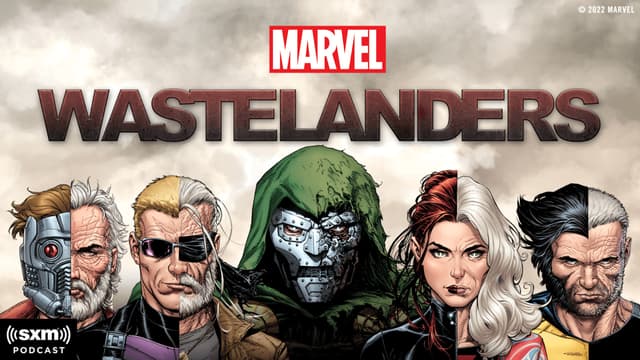 The long-awaited final chapter of the "Marvel's Wastelanders" audio epic has arrived! Marvel Entertainment and SiriusXM have announced their newest original scripted podcast, Marvel's Wastelanders, will premiere on TODAY (Monday, December 5). Marvel's Wastelanders is the sixth and final installment of the popular series and marks the first-ever audio crossover event for Marvel's podcasts.

The new story features an incredible line-up of talent and brings back the big-name stars that appeared throughout the "Marvel's Wastelanders" adventure including Timothy Busfield as Star-Lord, Stephen Lang as Hawkeye, Susan Sarandon as Black Widow, Robert Patrick as Wolverine, and Dylan Baker as Doctor Doom.

The weekly 10-episode series is directed by Kimberly Senior (Marvel's Wastelanders: Star-Lord, Disgraced), co-written by Nick Bernardone (Fear the Walking Dead), J. Holtham (Jessica Jones, Marvel's Wastelanders: Hawkeye), and Mark Waid (Daredevil, Marvel's Wastelanders: Doom), has original sound design by One Thousand Birds (Marvel's Wastelanders: Hawkeye), and original music by Lindsay Jones. The series art is inked by Steve McNiven and colored by Laura Martin.

In the series, Wolverine, Black Widow, Star-Lord, Hawkeye, and Doctor Doom will team up to stop Valeria Richards. She is the smartest woman on Earth, immortal and lonely beyond reason. After surviving a rain of nuclear missiles in Southern California and gaining possession of the reality warping Cosmic Cube, she was driven to the brink of madness. Something mysterious is unfolding in this irradiated "Dead Zone" and it's up to our heroes to find out what, and to stop Valeria from committing an act of ultimate evil.

"Working in the aural sphere challenges us all, artists and listeners, to expand our imaginations. The series is equal parts hilarious and deeply moving, navigating big questions around grief, power, loyalty, and trust," said series director Kimberly Senior. "Directing the final installment and bringing together the astounding talent from previous episodes made for a deeply textured experience with all the webs of relationships and stories we've developed over the series."

"One of the most thrilling aspects of Marvel storytelling — whether as an audience or a creator — is when separate story threads weave together to create something rewarding for fans, that still somehow stands alone," said Ellie Pyle, Digital Media Executive Director at Marvel. "This series unites talent from across all our Wastelanders podcasts for a truly epic team-up."

Fans can listen to episodes 1 and 2 of Marvel's Wastelanders now on the SXM App and Marvel Podcasts Unlimited on Apple Podcasts. Episode 1 is also available on Pandora, Stitcher, and all major podcast platforms in the U.S.
'RICK AND MORTY' SHARES FIRST LOOK AT SEASON 6'S CHRISTMAS FINALE
12/05/22 @ 12:20 pm EST
Source:
ComicBook
| Categories:
Rick and Morty
|
Comments
(0) |
E-mail Article
|
Add a Comment
Rick and Morty
has finally reached the final episode of Season 6's memorable run, and the series has given fans the first look at how it will all come to an end with a trailer teasing a big Christmas special finale!
Season 6 has been an interesting season to see unfold as the Smith Family has been changing ever so slightly as their characters have been challenged in different kinds of ways thus far. It's gotten many fans wondering just how this season could come to an end, and it appropriately looks like it might involve the entire family. (via
ComicBook.com
)
Tune into Adult Swim on Sunday, December 11th at 11:00 PM to catch the final episode of
Rick and Morty
Season 6, "Ricktional Mortpoon's Rickmas Mortcation".
Trailer:
https://twitter.com/i/status/1599622689856966656
VIRAL HORROR SENSATION 'SKINAMARINK' ACQUIRED BY SHUDDER, WILL RECEIVE THEATRICAL RUN VIA IFC MIDNIGHT
12/05/22 @ 12:09 pm EST
Source:
Variety
| Categories:
MIsc
|
Comments
(0) |
E-mail Article
|
Add a Comment
"Skinamarink," a microbudget horror film that has received buzz online after debuting at this year's Fantasia International Film Festival, has been acquired by horror streamer Shudder and will receive a theatrical run via IFC Midnight, starting Jan. 13,
Variety
reports. It will debut on Shudder later in 2023.
"I'm thrilled that after months of keeping it secret, I can finally tell everyone that my weird movie is going to be in theaters and on Shudder," Kyle Edward Ball, who wrote, produced and directed "Skinamarink," said.
Per the official synopsis, "Two children wake up in the middle of the night to find their father is missing, and all the windows and doors in their home have vanished. To cope with the strange situation, the two bring pillows and blankets to the living room and settle into a quiet slumber party situation. They play well worn videotapes of cartoons to fill the silence of the house and distract from the frightening and inexplicable situation. All the while in the hopes that eventually some grown-ups will come to rescue them. However, after a while it becomes clear that something is watching over them."
The film stars Lucas Paul, Dali Rose Tetreault, Ross Paul and Jaime Hill. It's executive produced by Edmon Rotea, Ava Karvonen, Bonnie Lewis, Alan Lewis, Josh Doke and Jonathan Barkan.
Trailer:
https://youtu.be/cXSUy7oExu8
'DUNGEONS & DRAGON: HONOR AMONG THIEVES' FEATURETTE OFFERS FUN NEW LOOK AT MOVIE'S ECLECTIC CAST
12/05/22 @ 12:01 pm EST
Source:
SFFGazette.com
| Categories:
MIsc
|
Comments
(0) |
E-mail Article
|
Add a Comment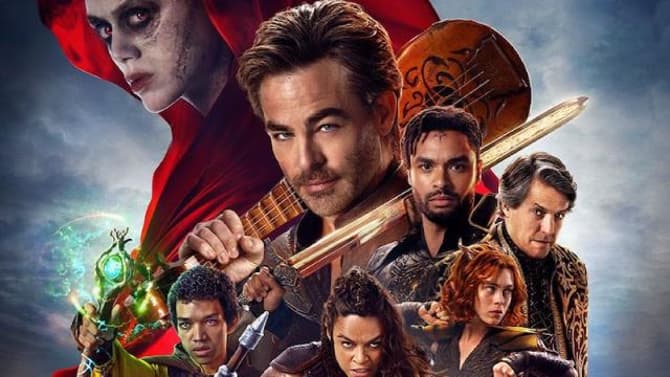 Paramount Pictures has released a new featurette for
Dungeons & Dragons: Honor Among Thieves
, the upcoming big screen adaptation of the hit board game from directors Jonathan Goldstein and John Francis Daley,
SFFGazette.com
reports.
In the featurette, we get to see how the cast embarks on an adventure and are treated to plenty of new footage from
Dungeons & Dragons: Honor Among Thieves
along the way.
In the movie, a charming thief and a band of unlikely adventurers undertake an epic heist to retrieve a lost relic, but things go dangerously awry when they run afoul of the wrong people.
The impressive cast includes Chris Pine, Michelle Rodriguez, Regé-Jean Page, Justice Smith, Sophia Lillis, and Hugh Grant.
Dungeons & Dragons: Honor Among Thieves
is set to arrive in theaters on March 3, 2023.
Featurette:
https://twitter.com/i/status/1599765715883474945
'TEEN WOLF: THE MOVIE' TRAILER: TYLER POSEY, CRYSTAL REED REUNITE
12/05/22 @ 11:49 am EST
Source:
Hollywood Reporter
| Categories:
MIsc
|
Comments
(0) |
E-mail Article
|
Add a Comment
The pack is back and the wolves are howling once again.
The newly-released trailer for
Teen Wolf: The Movie
reveals the return of the wolfpack, Scott McCall (Tyler Posey) and his long-lost, not-so-dead lover, Allison Argent (Crystal Reed).
Written and produced by Jeff Davis, the movie, a revival of MTV's
Teen Wolf
, brings back many of the original stars, including Posey, Reed, Holland Roden, Shelley Hennig, Colton Haynes, Ian Bohen, Tyler Hoechlin and Seth Gilliam.
The movie, which was directed by Russell Mulcahy, comes 12 years after the premiere of
Teen Wolf
on MTV, which ran for six seasons. (via
THR
)
Teen Wolf: The Movie
streams Jan. 26 on Paramount+.
Trailer:
https://youtu.be/1y3rflTTjeI
WITCHER: BLOOD ORIGIN GETS FIRST TRAILER
12/04/22 @ 12:33 pm EST
Source:
YouTube
|
Comments
(0) |
E-mail Article
|
Add a Comment
While everyone is still buzzing about
Henry Cavill
leaving
The Witcher
after the upcoming third season, Netflix has
released the trailer
for the four-part
The Witcher: Blood Origin
spinoff that will
include Joey Batey
reprising his role as the bard Jaskier. This is likely going to be him telling the story as the tale is set 1200 years before the time of Geralt of Rivia. This will tell the tale of the first, prototype Witcher and will star
Sophia Brown
,
Laurence O'Fuarain
,
Michelle Yeoh
,
Mirren Mack
,
Lenny Henry
,
Minnie Driver
,
Francesca Mills
,
Zach Wyatt
,
Lizzie Annis
and
Huw Novelli
. The series is set to drop on Christmas Day.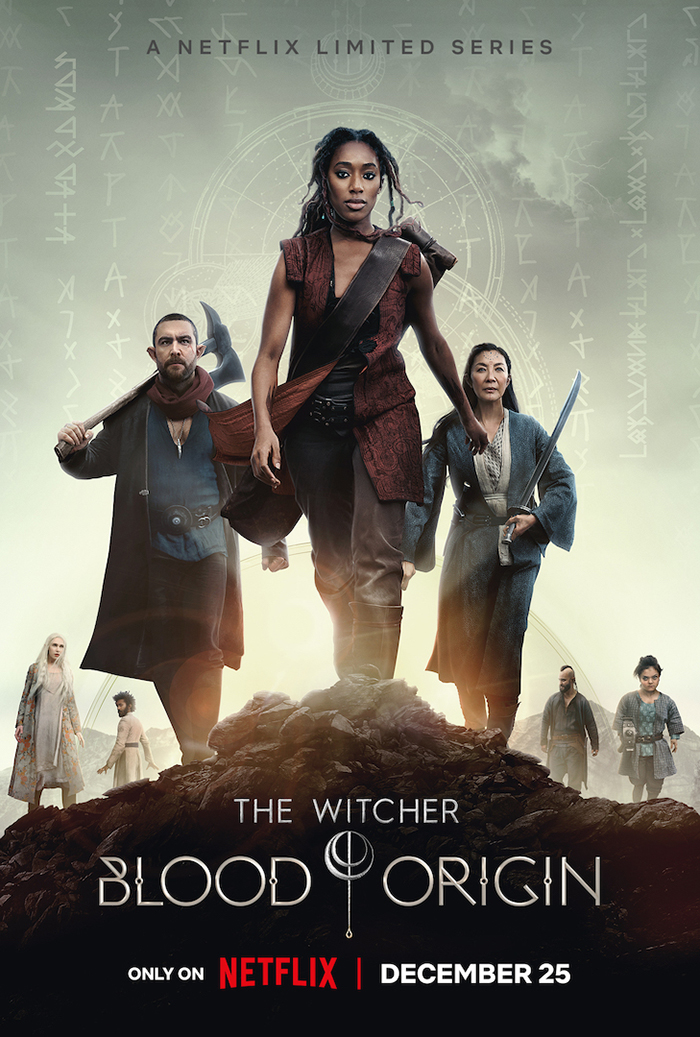 THE BOYS SPINOFF SERIES, GEN V, GETS FIRST LOOK TRAILER
12/04/22 @ 12:22 pm EST
Source:
YouTube
|
Comments
(0) |
E-mail Article
|
Add a Comment
Amazon Prime Video
released a first look trailer
for their upcoming
The Boys
spinoff series
Gen V
. The very bloody trailer doesn't give us much about the story, other than it's set on what appears to be a college like campus for superpowered people (and puppets) run by Vought International. The series will focus on these young, hormonal and competitive Supes as they compete for the schools top ranking all while exploring their physical, sexual and moral limits. The series stars
Jaz Sinclair
,
Chance Perdomo
,
Lizze Broadway
,
Shelley Conn
,
Maddie Phillips
,
London Thor
,
Derek Luh
,
Asa Germann
,
Patrick Schwarzenegger
,
Sean Patrick Thomas
, and
Marco Pigossi
. It is schedule to air in 2023.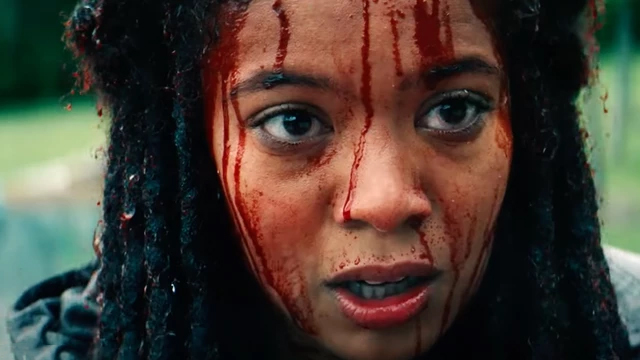 AMC+ REVERSES COURSE ON PREVIOUSLY RENEWED SERIES
12/04/22 @ 12:11 pm EST
Source:
Deadline
|
Comments
(0) |
E-mail Article
|
Add a Comment
AMC+ has reversed course and pulled the plug on their dystonic sci-fi series
Moonhaven
. This news comes four months after the series got renewed for a second season, but AMC Networks has just announced they would be making some major cost-cutting moves as the CEO,
Christina Spade
, steps down. This includes them laying off 20% of their U.S. staff and doing write downs for up to $475 million in an effort to restructure its business. $400 million is expected to be content-related cuts that the company is calling "strategic programming assessments". This is a major change of course for
Moonhaven
that had been considered for a two-season renewal before they decided on a one-season, six-episode return. The show, that focuses on a utopian society on the moon, was their most watched exclusive series. The series, created by
Peter Ocko
, starred
Dominic Monaghan
,
Emma McDonald
,
Amara Karan
,
Ayelet Zurer
,
Joe Manganiello
,
Kadeem Hardison
and
Yazzmin Newell
.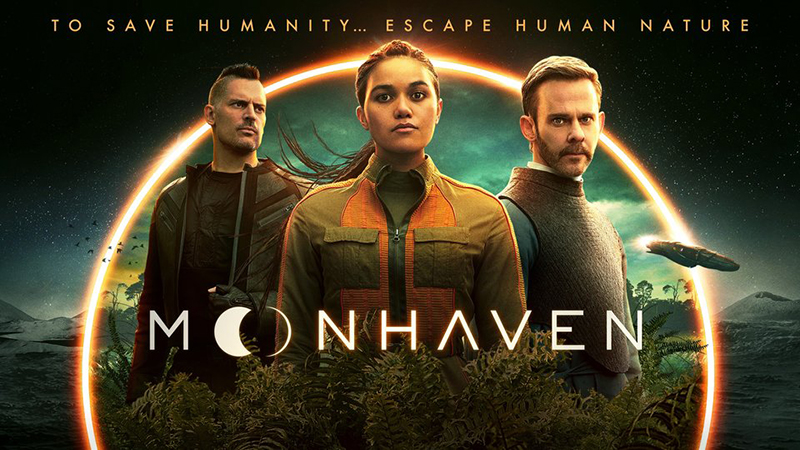 2 FILMS OVERPERFORM DURING A DULL BOX OFFICE WEEKEND
12/04/22 @ 12:00 pm EST
Source:
Deadline
|
Comments
(0) |
E-mail Article
|
Add a Comment
Though insiders consider this a "dull weekend" at the box office, two films did better than expected.
Black Panther: Wakanda Forever
continued its dominance at the top of the charts with a $17.59 million haul, $1.5 million above the top end of what was expected in the films fourth weekend. At number two was the new
David Harbour
, R-rated holiday horror film
Violent Night
, grabbing $13.3 million after having been projected to do between $10-$12 million. The only film that was comparable to this was 2015's Krampus which made $16.2 million its opening weekend, but that was a PG-13 film, which opens it up to a larger audience. But overall, movies brought in only $56.4 million for the weekend, making it the eight lowest of the year. Disney's
Strange World
continues to disappoint with only $4.9 million in its second weekend, with the horror movie
The Menu
taking fourth with $3.55 million and
Devotion
rounding out the top five with $2.8 million. One has to wonder what would have been had Netflix expanded their showings of
Glass Onion
instead of removing the film from theaters all together. This was their plan, of course, then release it later this month on their streaming service, but the film did incredibly well in a handful of theaters and would've likely continued to do so.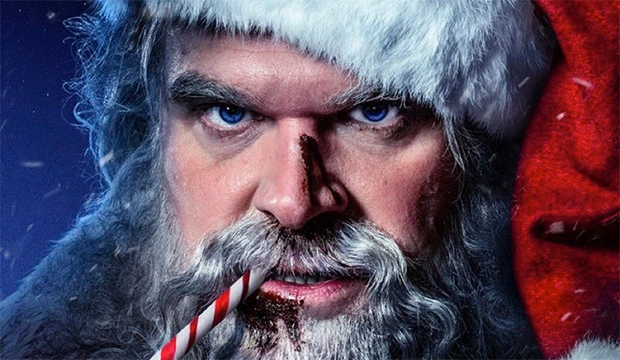 WILLOW & SOLO WRITER WOULD LIKE STAR WARS TO COPY SOMETHING FROM MARVEL
12/03/22 @ 1:40 pm EST
Source:
The Hollywood Reporter
|
Comments
(0) |
E-mail Article
|
Add a Comment
Jonathan Kasdan
, creator of the new
Willow
series, has a desire to return to his other Lucasfilms property,
Solo: A Star Wars Story
. Kasdan and his father Lawrence co-write
Solo
, which was directed by Ron Howard who directed the original
Willow
movie… nice synchronicity there. Kasdan knows that there is fan interest in exploring the area of the
Star Wars
universe introduced in
Solo
and thinks maybe they could do something by taking a queue from Marvel. Kasdan told
the Hollywood Reporter
: "I have been intrigued by the wonderful
Werewolf by Night
as a potential form of storytelling … So, I would love to see Lucasfilm embrace a short-form novella version for telling some of their stories. That certainly seems like a place where future stories about those characters could live." The initial reaction to the two Marvel Specials have been extremely positive and we know that
Emilia Clarke
, who played Qi'ra in
Solo
has expressed interest in returning to the character, this could be a good way for Kasdan to return to that universe and make fans happy. And maybe get Bryce Dallas Howard to direct so everything comes full circle.