'THE MANDALORIAN' SEASON 2 FAN POSTER TEASES AHSOKA TANO, BOBA FETT
09/21/20 @ 6:39 pm EST
Source:
We Got This Covered
| Categories:
Star Wars
|
Comments
(0) |
E-mail Article
|
Add a Comment
In just a few weeks,
The Mandalorian will be back on our screens, and so far the production has done a solid job of keeping everything under wraps. We know that animated favorites Ahsoka Tano and Bo-Katan will be making the jump to live-action played by Rosario Dawson and Katee Sackhoff, respectively, and can also count on the impending return of the legendary Boba Fett, but there's no obvious signs as to where the story is headed.

The debut trailer was deliberately vague, offering fans a glimpse of Mando and Baby Yoda back in action and teasing the involvement of the Jedi without giving the game away, and Jon Favreau and his team should be commended for maintaining such a high level of secrecy when set photos from other high-profile Disney Plus shows are making their way online with increasing regularity.

An awesome new poster from Psychoboz (via We Got That Covered) gives both Ahsoka Tano and Boba Fett prominent billing alongside other new faces and returning favorites. Check it out below.


SURVEY SHOWS HOW IMPORTANT MARVEL IS TO DISNEY+
11/28/21 @ 3:22 pm EST
Source:
Variety
|
Comments
(0) |
E-mail Article
|
Add a Comment
In a recent survey by
Whip Media
, it has become pretty obvious that
Marvel Studios
is the backbone of
Disney+
.
Variety
broke down the numbers in the survey of TV Time app users where 96% of them said they had used Disney+ before. The big question was how important are the Marvel TV series to you when deciding to subscribe and 55% said it was the main reason they subscribe with an additional 8.5% saying it was the only reason and another 26.1% who say its not the main reason, but they do watch. Only 10.3% said it wasn't important to them at all. That means that Marvel is a deciding factor for almost 90% of the subscribers. They went on and asked about series that the respondents have completed watching and 72.4% had finished
WandaVision
, 66.7% finished
Loki
and 64.7% finished
The Flacon and the Winter Soldier
. That number drops significantly for the animated
What If…?
with only 42.5% having finished watching. Even 31% had finished watching
Agent Carter
and another 18.8% watched
the Inhumans
. 80% of respondents had finished at least one of the Marvel series. As for upcoming series like the recently debuted
Hawkeye
, 65.9% of respondents said they were definitely intended to watch the series with another 11.5% likely to. Only 9.8% said they wouldn't be watching. Marvel has been carrying the streaming service this year since their other big series,
The Mandalorian
, wrapped it's second season at the end of 2020 and the only new offerings in this year for
Star Wars
was the animated series
The Bad Batch
and we'll get one episode of
Book of Boba Fett
right near years end. So, while Disney will definitely want more Star Wars series to get subscribers on board, the Marvel series are currently doing the heavy lifting for the streaming service.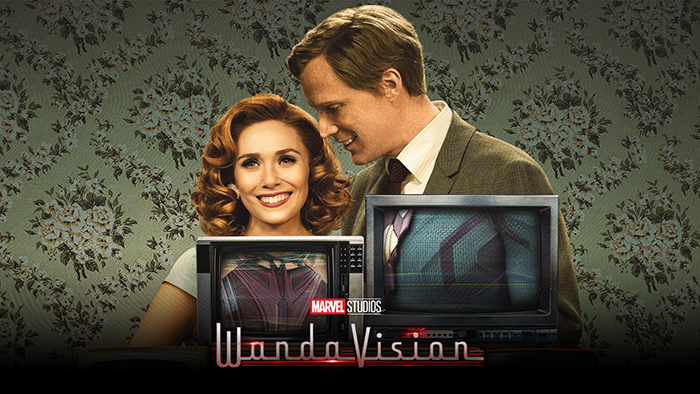 JOHN CENA APPEARS AT MASQUERADE TO PROMOTE PEACEMAKER
11/28/21 @ 2:38 pm EST
Source:
CBR.com
|
Comments
(0) |
E-mail Article
|
Add a Comment
This weekend was the San Diego Comic Con 2021 Special Edition and there was a surprise guest at the Masquerade Event, actor
John Cena
showed up in his Peacemaker costume and told the audience that there will be a new trailer for his upcoming HBO Max series dropping on December 3rd. According to
CBR.com
he told the crowd: "I know you guys are super, super into this, so we're counting on you to be the driving force. Not only to watch it, but to get the world to watch it. I love this show and I really think you will too."
Peacemaker
spins out of the Suicide Squad movie and makes its debut on HBO Max on January 13th.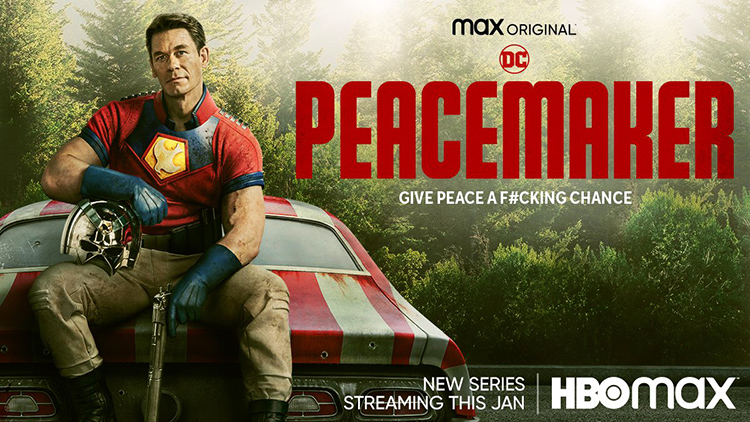 JASON REITMAN KNOWS THE VILLAIN TO CALL FOR A GHOSTBUSTERS SEQUEL
11/28/21 @ 2:20 pm EST
Source:
Happy, Sad, Confused podcast
|
Comments
(0) |
E-mail Article
|
Add a Comment
If Sony decides to do a sequel to
Ghostbusters: Afterlife
, director
Jason Reitman
knows exactly who the villain should be. Reitman said on the
Happy Sad Confused
podcast: "There is a lot of time and opportunity for Vigo the Carpathian to make his return. Look, are you saying that's the only painting of Vigo the Carpathian? Maybe, he's riding a horse in another one, maybe, impaling someone in another one." The original Vigo was played by the late
Wilhelm von Homburg
and voiced by the late
Max von Sydow
with the character basically coming to life from a self-portrait at the Manhattan Museum of Art and he possess the museum curator, played by
Peter MacNicol
, possible the best part of the sequel. Recently Reitman confirmed that Ghostbusters II was canon to the franchise and that there were subtle Easter Eggs to it in
Afterlife
including Ray working at Ray's Occult and the toast from the 1989 film being I the farmhouse. The ending of the latest film does its best to set up a sequel and the box office numbers have been decent with a strong audience score… so I think seeing more of the new Ghostbusters is a good possibility.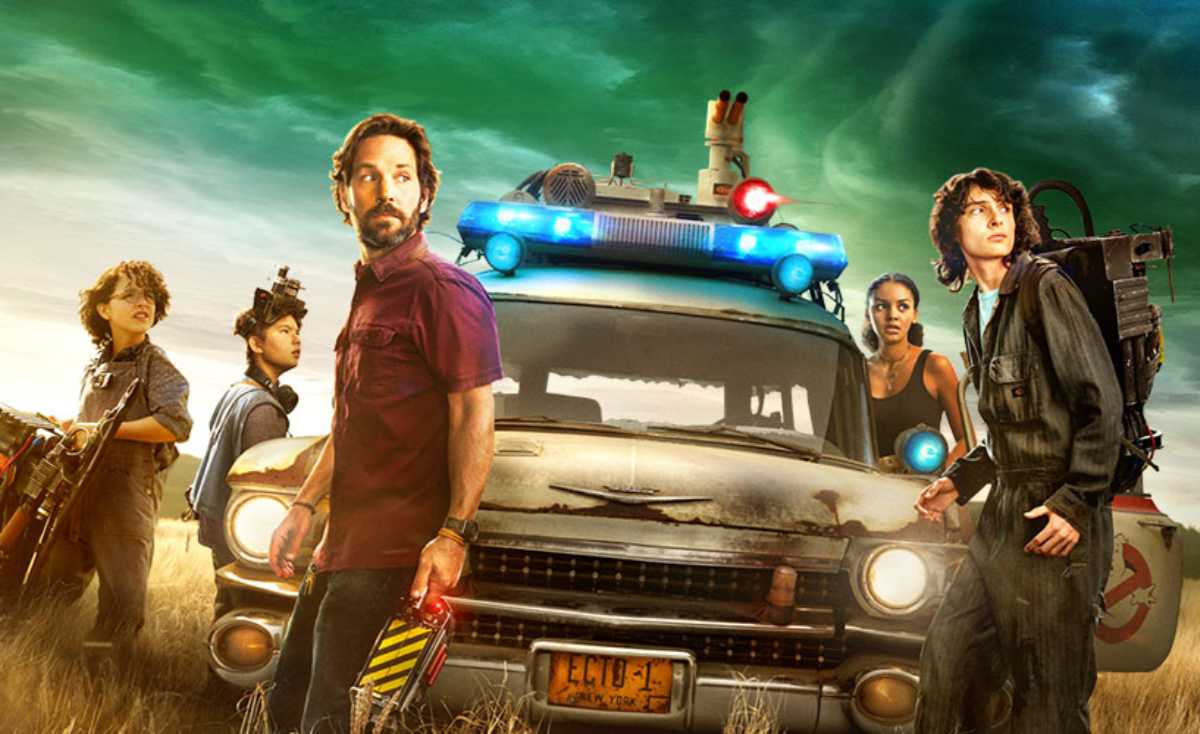 ENCANTO TOPS FAMILY LEAD HOLIDAY BOX OFFICE
11/28/21 @ 2:06 pm EST
Source:
Deadline
|
Comments
(0) |
E-mail Article
|
Add a Comment
The Thanksgiving box office wasn't quite what theater owners had hoped it would be a few months back. Original, the Paramount film
Top Gun: Maverick
was slated to debut this week but got moved leaving Disney's animated feature
Encanto
to be the biggest new release, going up against last week's number one,
Ghostbusters: Afterlife
. The holiday weekend was good for the family films with
Encanto
winning the top spot with $40.3 million and
Ghostbusters: Afterlife
taking in $35.3 million. Another new film for the weekend, House of Gucci pulled in $21.8 million over the five-day period. Rounding out the top five was
Eternals
with $11.4 million and
Resident Evil: Raccoon City
with $8.8 million. Not wanting to miss out on the family friendly weekend, Universal snuck their film Sing 2 into 1,000 theaters yesterday at 5 pm for one showing and according to
Deadline
, the gross was great and will be rolled into it's opening weekend total on December 22nd.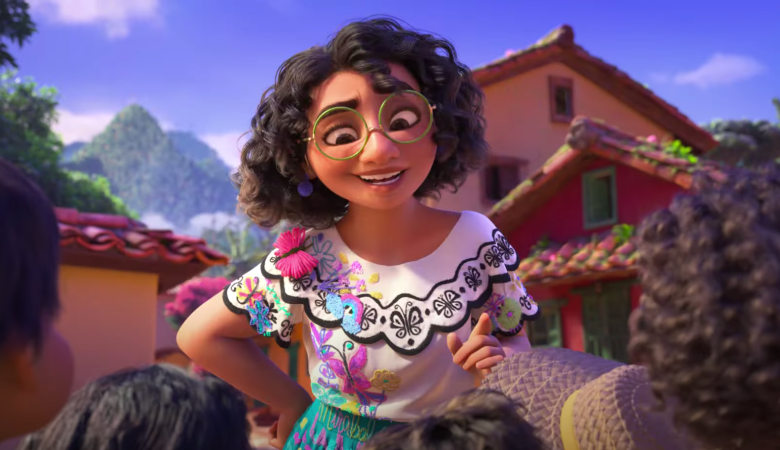 HAWKEYE AND DAREDEVIL SERIES SHARE COMMON GROUND
11/27/21 @ 3:48 pm EST
Source:
The Direct
|
Comments
(0) |
E-mail Article
|
Add a Comment
Has the new
Hawkeye
series already made a connection to the Netflix
Daredevil
series? And does it bode well for the rumors of
Vincent D'Onofrio's
return as Wilson Fisk aka the Kingpin? They're already introducing Echo/Maya Lopez as played by
Alaqua Cox
, who is tied directly to Fisk and Matt Murdock in the comics, but the connection we saw already could be quite telling. The hotel we see in the first episode, the one with the ballroom and then the black-market auction going on downstairs in the wine cellar is the Lotte New York Palace Hotel in real life. And while it doesn't get a name in
Hawkeye
, it does get a name in
Daredevil
, the Presidential Hotel and it's a prominent set piece in season three of the Netflix series. This is the hotel where Fisk serves his house-arrest, and it becomes his de facto headquarters throughout the season. This makes the hotel a prime spot for criminal activity and a good place to host a black-market auction if you're hoping the Kingpin will be in attendance. In the comics the Track Suit Mafia is run by Fisk, and I could see him deciding to use his muscle instead of his wallet if there was something at the auction he really wanted. While this is just speculation, and the hotel could just be a great place to shoot… it otherwise makes a good connection between the two series if they wanted to go that route.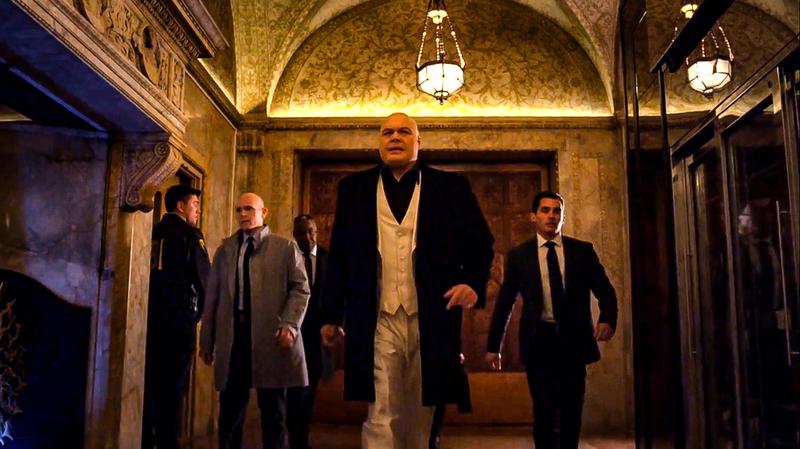 BENEDICT CUMBERBATCH TALKS DOCTOR STRANGE RESHOOTS
11/27/21 @ 3:23 pm EST
Source:
The Direct
|
Comments
(0) |
E-mail Article
|
Add a Comment
There's been a lot of talk about the reshoots for
Doctor Strange in the Multiverse of Madness
and while a lot of people think this is a bad sign for the film, reshoots are a very normal part of the Marvel Studio way of making movies. They plan on reshoots from the beginning to allow them to make the best film possible is what they say. The
Doctor Strange
sequel had some extensive reshoots planed for November and December and we get a bit of clarity on that from star
Benedict Cumberbatch
from his conversation with
Empire Magazine
. "We're in the middle of reshoots and we're working incredibly hard to make a schedule work to realize the full potential of the film -- bits that we want to do better but also bits that were just impossible to do on the day because of logistics, COVID, etc. We were so delayed in production because of that. Luckily, not during production too much. Although everything is just a little slower." Now reports have been saying that there's a ton of new writing and shooting for the film, it kind of makes sense when you have something a connected as the MCU that you have to adjust on the fly to new ideas, what the other productions are doing and simple decisions to do a scene a different way when it doesn't quite work in post. It's unclear at this point whether the Multiverse of Madness in the title is a result of what happens in
Spider-Man: No Way Home
or if it will be a new problem more in line with the doctor himself and his continued research into the time stone.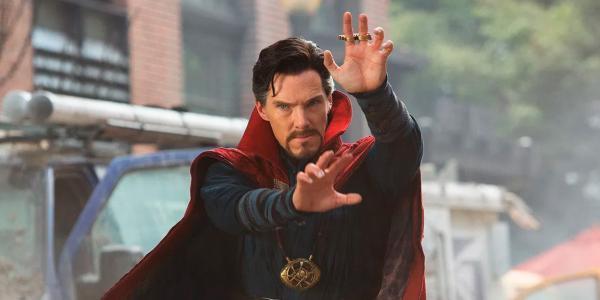 WEREWOLF BY NIGHT TO FILM THIS FEBRUARY
11/27/21 @ 2:59 pm EST
Source:
Twitter
|
Comments
(0) |
E-mail Article
|
Add a Comment
We know that there is going to be a
Werewolf by Night Halloween
special coming to Disney+ or at least that has been the word going around. Now a tweet showing a filming schedule tells us that the working title for the project is "Buzzcut", it will be filming in Atlanta in February and March, that
Gael Garcia Bernal
is the star and it's being produced by
Kevin Feige
,
Louis D'Esposito
and
Victoria Alonso
. There is also a brief synopsis that reads: "A new Werewolf by Night is prowling the Southwest, but all is not as it seems! A young man, a family curse, and an unholy experiment prove a dangerous combination for a small town in Arizona. All young Jake wants is to protect his people, but who will protect him from the monster within?" Now, while a lot of sites are taking this as fact, there are some odd things on here. Listing Feige, D'Esposito and Alonso is fine, but normally there is a more hands-on producer for each project. It just feels like something a casual Marvel fan could've put together. And then we look at the synopsis which reads like they're going with the Jake Gomez version of the character rather than the original Jack Russell. Also, they refer to him as a young man while Bernal is 42. It is possible, even likely, that Bernal is not playing Jake. Now, I could see him playing Jack and passing the curse down or something like that, but I'm guessing there will be another casting announcement soon for Jake. There have been rumors that Marvel was looking at
Hamilton
and
In the Heights
star
Anthony Ramos
for the role prior to Bernal's casting, maybe that is still in the works. It will also be interesting to see if either version of the Werewolf tie into the
Moon Knight
series as the character of Moon Knight debuted in
Werewolf by Night
.
WILL THE DOCTOR LOSE HIS OLDEST COMPANION?
11/27/21 @ 2:33 pm EST
Source:
CBR.com
|
Comments
(0) |
E-mail Article
|
Add a Comment
There have been fourteen different Doctors on the 58 years of
Doctor Who
, but the one consistent thing through all of that has been the TARDIS. Time and Relative Distance in Space may be what the name stands for, but it has been the Doctor's most faithful companion and we're just a month or so away from the New Year's Day special, so the BBC has released a synopsis and teaser image. And that image doesn't bode well for our favorite blue box.
Jodie Whittaker
will be leaving the series after this special, one in spring and then a feature-length special in the fall. Could the plan be to change the TARDIS after all this time? Its broken chameleon chip has kept it looking like the Police Box that first appeared with
William Hartnell
oh so many years ago. They've been hinting all during
Doctor Who: Flux
that something is wrong with the TARDIS. And while I think fans would have a hard time accepting the destruction of the thing that allows the Doctor to do his travelling, I could see them wanting to do some drastic changes with
Russel T. Davis
scheduled to return with a new Doctor. We will likely find out on New Year's Day.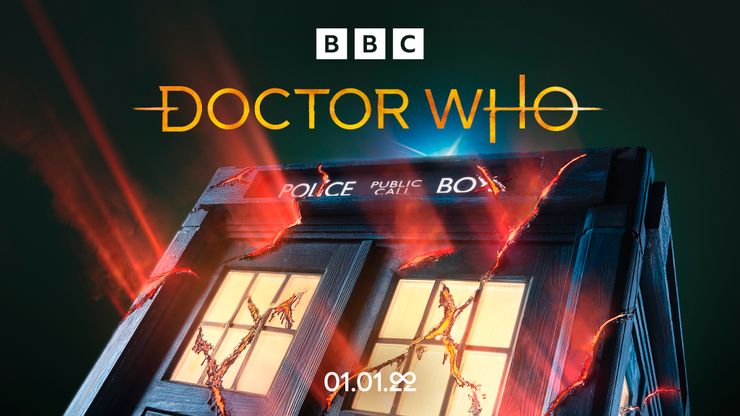 DISNEY+ RELEASES BRAND NEW PHOTOS FROM 'THE BOOK OF BOBA FETT'
11/26/21 @ 3:03 pm EST
Source:
Heroic Hollywood
| Categories:
Star Wars
|
Comments
(0) |
E-mail Article
|
Add a Comment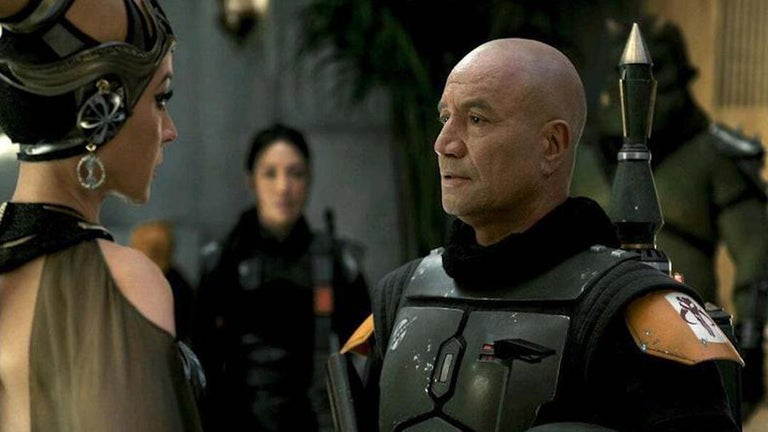 Disney+ has released brand new photos from the upcoming
Star Wars
series
The Book of Boba Fett
.
It's hard to imagine the year coming to a close without a
Star Wars
project. In lieu of
The Mandalorian
's third season, Disney+ will be releasing
The Book of Boba Fett
.
The series will see the legendary bounty hunter returning to Tatooine where he takes over Jabba's throne.
Details beyond that are slim, though fans can expect some brilliant action and seedy underworld drama when the Disney+ series debuts December 29th. (via
Heroic Hollywood
)
MARVEL STUDIOS RELEASES NEW 'HAWKEYE' SPECIAL LOOK VIDEO
11/26/21 @ 2:47 pm EST
Source:
ComicBook
| Categories:
Marvel
|
Comments
(0) |
E-mail Article
|
Add a Comment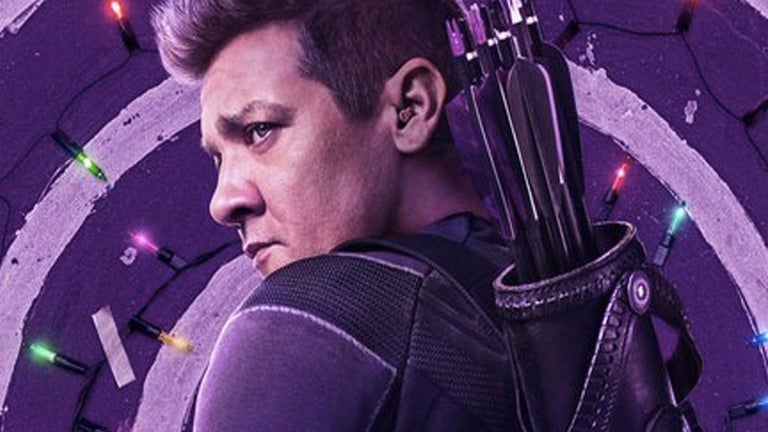 Marvel Studios has released a new special look featurette for the
Hawkeye
Disney+ series.
Hawkeye
made its big premiere this week on Thanksgiving Eve (Wednesday); however, Disney clearly knows that a lot of fans and casual viewers may have been swept up in the mad-dash that his Thanksgiving travel to sit down and take a moment to enjoy
Hawkeye
two-episode premiere.
Well, this new video featuring the cast of Hawkeye (Jeremy Renner, Hailee Steinfeld) and crew behind the show is plenty of good reminder to viewers with some post-turkey hangover that there's some good new Marvel content to watch on Disney+. (via
ComicBook.com
)
Hawkeye
is now streaming on Disney+
Featurette:
https://twitter.com/i/status/1464247578665521154