'FALCON AND WINTER SOLDIER': DISNEY+ PAGE CONFIRMS MARVEL SERIES WILL RELEASE IN 2021
09/20/20 @ 11:09 pm EST
Source:
ComicBook
| Categories:
Marvel
|
Comments
(0) |
E-mail Article
|
Add a Comment
Marvel Studios series
The Falcon and the Winter Soldier
will premiere on Disney+ sometime in 2021, according to a newly-updated listing on the streaming service.
The series, which premiered first footage during Super Bowl LIV in February, was expected for fall 2020 before the COVID-19 pandemic forced Marvel to shut down production with just "two or three weeks" remaining, according to returning
Captain America
trilogy star Sebastian Stan.
WandaVision
, reuniting
Avengers
stars Elizabeth Olsen and Paul Bettany in a reality influenced by classic sitcoms, will be the first Marvel Studios series to release on Disney+.
An updated landing page for
The Falcon and the Winter Soldier
now lists the original series as "coming 2021." Marvel fans anticipated a push out of 2020 when an ad that aired during the Emmy Awards on Sunday listed
Falcon/Winter Soldier
as "coming soon."
Filming on the Kari Skogland-directed series only recently resumed in Atlanta, Georgia, with stars Anthony Mackie and Sebastian Stan. (via
ComicBook
)
'THE WALKING DEAD': ANIMATED EPISODES, MORE SPINOFFS BEING CONSIDERED
10/20/20 @ 11:23 am EST
Source:
ComicBook
| Categories:
Walking Dead
|
Comments
(0) |
E-mail Article
|
Add a Comment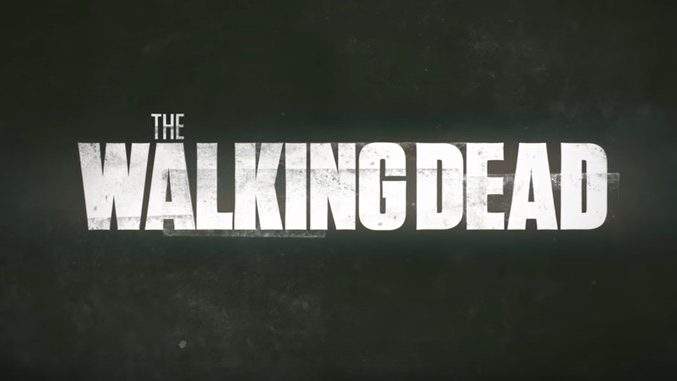 Within the considerations for spinoffs of
The Walking Dead
as the main series nears its true finale, chief content officer Scott Gimple reveals that the AMC zombie saga might continue in animated form. There are guaranteed spinoffs in the form of a Carol and Daryl series and
Tales of the Walking Dead
. With
Tales
, the franchise will introduce new characters and revisit familiar faces for short, episodic arcs. With the new series which brings a whole new storytelling format to the AMC franchise, Gimple suggests that animated episodes are certainly on the table and actually a goal.
"I will say that one thing I'm looking at hard is animation," said Gimple. "I mean, [Robert Kirkman] has a lot of talent around that, so that's one-stop shopping for me. [
World Beyond
co-creator Matt Negrete] and I actually come from animation. We worked initially together in animation back in the day. And then we also went to college together. … But I mean,
Invincible
is going to be a really interesting thing to see. Hour long animation? And the comic is fun, but it's not a comedy and it gets super dark and dramatic, regularly. So I can't wait for that. And Kirkman might lead the way on that too. It may lead us right back to a
Walking Dead
animated series." (via
ComicBook
)
The Walking Dead: World Beyond
airs Sundays at 10pm ET, following new episodes of
Fear the Walking Dead
at 9pm ET on AMC.
The Walking Dead
will return for 6 more episodes of Season 10 in the Spring. The 11th and final season of
The Walking Dead
will begin airing in the Fall of 2021.
NEW 'TEXAS CHAINSAW MASSACRE' TEASER POSTER RELEASED
10/20/20 @ 11:14 am EST
Source:
Legendary
| Categories:
MIsc
|
Comments
(0) |
E-mail Article
|
Add a Comment
Legendary Entertainment's
upcoming T
exas Chainsaw Massacre
reboot has unveiled a new poster for the movie helmed by David Blue Garcia (Tejano) and written by Chris Thomas Devlin. You can check out the poster below.
The new
Texas Chainsaw Massacre
hits theaters in 2021.
APPLE TV PLUS WILL GET CLASSIC PEANUTS HOLIDAY SPECIALS AS PART OF A NEW STREAMING DEAL
10/20/20 @ 11:03 am EST
Source:
The Verge
| Categories:
MIsc
|
Comments
(0) |
E-mail Article
|
Add a Comment
Apple TV Plus will be getting the beloved
Peanuts
Halloween, Thanksgiving, and Christmas holiday specials added to its catalog this year, and they'll each be available for free to non-subscribers for a short period of time.
The Halloween special,
It's the Great Pumpkin, Charlie Brown
, will be hitting Apple TV Plus today for subscribers and will be available for free from October 30th until November 1st.
A Charlie Brown Thanksgiving
will be available on November 18th and watchable for free from November 25th until November 27th. And
A Charlie Brown Christmas
will be out on December 4th and can be watched for free from December 11th through December 13th.
A new season of the Apple TV Plus-exclusive
Snoopy in Space
and new specials celebrating Mother's Day, Earth Day, New Year's Eve, and back to school were also announced today for Apple TV Plus. They'll join
The Snoopy Show
, which hits Apple TV Plus on February 5th, and a new Apple TV Plus
Peanuts
documentary that will be coming out next year. (via
The Verge
).
DANA BARATTA DEAD: 'DAWSON'S CREEK,' 'JESSICA JONES' WRITER-PRODUCER WAS 59
10/20/20 @ 10:58 am EST
Source:
Deadline
| Categories:
MIsc
|
Comments
(0) |
E-mail Article
|
Add a Comment
Writer-producer Dana Baratta, known for projects including
Dawson's Creek
,
Jessica Jones
and
Good Behavior
and a close collaborator with producer Melissa Rosenberg, died on Sunday. She was 59. Her family announced Baratta's death after a years-long battle with ovarian cancer.
In 1998, Baratta landed
Dawson's Creek
, the first of many TV series for which she would write and produce. She wrote seven episodes for the WB series that launched the careers of James Van Der Beek, Katie Holmes, Michelle Williams among others.
Throughout the early 2000s Baratta worked up the ladder and soon became a supervising producer for
North Shore,
then a co-executive producer for series including
Cracking Up, Runaway
and
Life Is Wild.
She also had an acting credit in Miguel Areta's 2000 indie hit
Chuck & Buck.
After serving as executive producer on Shonda Rhimes'
Private Practice
, Baratta began her collaboration with Rosenberg on
Red Widow,
which they co-executive produced. The two would reunite in 2015 to co-executive produce Netflix's Marvel series
Jessica Jones;
Baratta penned three episodes.
Her most recent writing and producing credits were for TNT's
Good Behavior
. (via
Deadline
)
Baratta is survived by her husband David Smith; her stepsons, Mathew Smith and his wife Jen, and Michael Smith. She is also survived by her sister Lise Baratta and her brothers Mark Baratta and David Baratta.
In lieu of flowers, gifts may be made to support UCLA's Dr. Beth Y. Karlan and her team's ovarian cancer research. More info
here
.
DF News extends its deepest sympathies for Ms. Baratta's family, friends and fans.
NEW CASPAR WIJINGAARD INCENTIVE COVER FOR 'A DARK INTERLUDE' #1
10/20/20 @ 10:49 am EST
Source:
Vault Comics
| Categories:
MIsc
|
Comments
(0) |
E-mail Article
|
Add a Comment
Vault Comics is excited to announce two new gorgeous Caspar Wijingaard incentive covers for
A DARK INTERLUDE #1
. Caspar's cover art will come in two different versions: a regular cover will be available as a 1:15 variant, while a deluxe foil edition printed on thick card stock will be available as a 1:30 variant.
A DARK INTERLUDE
is the "not-quite-a-sequel" to
FEARSCAPE
, co-created by writer Ryan O'Sullivan (
Void Trip, Dark Souls
) and star artist Andrea Mutti (
Port of Earth, Rebels
) with colors by Vladimir Popov, letters by Andworld, and design by Tim Daniel.
A DARK INTERLUDE
marks the return of comics most unreliable narrator and legendary jerk, Henry Henry, who recently took over Vault's twitter account for one unforgettable day.
Cover A (Kristantina): SEP201542
Cover B (Gooden & Daniel): SEP201543
Cover C (Isaacs): SEP201544
Cover D 1:15 (Wijingaard): SEP208238
Cover E 1:30 Foil (Wijingaard): SEP208239
A DARK INTERLUDE #
1 hits store shelves on November 11th. The synopsis can be read below:
After the stunning success of Fearscape, comes A Dark Interlude, the story of-No! The only offence to literature greater than the loathsome synopsis is the sequel. I will not stand idle while some poor excuse for an editor mangles and confuses my story, which is intact, perfect, and concluded, with this derivative drivel. Mark my words, this nonsense has nothing to do with my tale. I am not in it. I do not condone it. And you, dear reader, should not buy it.
'STAR WARS: THE MANDALORIAN' NEW SEASON 2 TRAILER RELEASED
10/19/20 @ 11:47 pm EST
Source:
ComicBook
| Categories:
Star Wars
|
Comments
(0) |
E-mail Article
|
Add a Comment
The wait for new episodes of
Star Wars: The Mandalorian
is almost over!
After what feels like an eternity, the highly-anticipated second season of
The Mandalorian
is finally on its way to Disney+. The first new episode of
The Mandalorian
since December arrives on October 30th, and Lucasfilm has given fans of the series very little information or footage ahead of its debut.
Fortunately, that changed on Monday night with the release of the latest teaser trailer for Season 2.
Disney and Lucasfilm announced over the weekend that the trailer for
The Mandalorian
Season 2 would air during ESPN's
Monday Night Football
game between the Arizona Cardinals and Dallas Cowboys. As promised, the trailer arrived, offering up brand new footage from the all-new season. (via
ComicBook
)
Trailer:
https://twitter.com/i/status/1318341765124927489
'DAY OF THE DEAD' SERIES ON SYFY SCORES 'LEPRECHAUN RETURNS' DIRECTOR, ADDS CAST
10/19/20 @ 10:09 pm EST
Source:
ComicBook
| Categories:
MIsc
|
Comments
(0) |
E-mail Article
|
Add a Comment
Syfy's
Day of the Dead
TV series has fleshed out its cast with five new members. Keenan Tracey (
Bates Motel
), Daniel Doheny (
Alex Strangelove
), Natalie Malaika (
Fractured
), Morgan Holmstrom, and Kristy Dinsmore (
Vikings
) are joining the series based on the George A. Romero zombie movie.
Abbott Street Films and Cartel Entertainment are producing the series with Steven Kostanski (
Leprechaun Returns
) set to direct its first four episodes and executive produce. Jed Elinoff and Scott Thomas are the show's writers and showrunners. Production is already ongoing in Vancouver, Canada, for the 10-episode series. (via
ComicBook
)
Synopsis: "
Day of the Dead
is the intense story of six strangers trying to survive the first 24 hours of an undead invasion. This ode to George A. Romero's famous flesh-eaters reminds us that sometimes all it takes to bring people together is a horde of hungry zombies trying to rip them apart."
WATCH: TRAILER FOR CHADWICK BOSEMAN'S FINAL FILM, 'MA RAINEY'S BLACK BOTTOM'
10/19/20 @ 9:56 pm EST
Source:
Variety
| Categories:
MIsc
|
Comments
(0) |
E-mail Article
|
Add a Comment
Chadwick Boseman's final film,
Ma Rainey's Black Bottom
, has released its first trailer, in which the late actor is suited up in a tuxedo, performing blues music with co-star Viola Davis.
The film, based on August Wilson's award-winning play of the same name, shares the story of trailblazing blues artist Ma Rainey, portrayed by Davis. Set in Chicago in 1927, the musicians grapple with issues of race, music, relationships and the exploitation of Black recording artists.
The late Boseman portrayed Ma's band member Levee, an ambitious trumpeter who aspired to make his own mark in the Chicago music scene by putting a contemporary spin on old-fashioned songs.
The film is helmed by George C. Wolfe, who won Tony awards for directing the play
Angels in America: Millennium Approaches
and the musical
Bring in 'da Noise, Bring in 'da Funk
. Wolfe also served as the artistic director of The Public Theater from 1993 to 2004.
Boseman was diagnosed with stage 3 colon cancer in 2016, and eventually it progressed to stage 4, his family revealed after his death. Although he never spoke publicly about his diagnosis, he worked through his treatment for much of his film career. Netflix could make a push for a posthumous Oscar nomination for Boseman in the supporting actor category. The late actor may have another Oscar contender with Spike Lee and Netflix's
Da 5 Bloods
; if he were nominated twice, Boseman would become the first actor with two posthumous acting nods. (via
Variety
)
Ma Rainey's Black Bottom
is set for release on Dec. 18 on Netflix.
Trailer:
https://youtu.be/ord7gP151vk
DISNEY'S LIVE-ACTION 'CHIP 'N DALE: RESCUE RANGERS' WILL DEBUT ON DISNEY+
10/19/20 @ 9:49 pm EST
Source:
The DisInsider
| Categories:
Disney
|
Comments
(0) |
E-mail Article
|
Add a Comment
The DisInsider
is reporting that Disney's long-in-development live-action adaptation of
Chip 'n Dale: Rescue Rangers
, based on the 90's series of the same name, is set to begin filming next spring in Los Angeles.
The studio is prepping this film as a part of their original films for Disney+.
Another tidbit on the project (heard but not confirmed) is the original voice cast for the Rescue Rangers team -- Tress MacNeille (Chip and Gadget), Corey Burton (Dale and Zipper), and Jim Cummings (Monterey Jack) -- are all expected to return for the film.
Chip 'n Dale: Rescue Rangers
is set to be directed by Akiva Schaffer (
Hot Rod and Popstar: Never Stop Never Stopping
), one-third of Lonely Island along with Andy Samberg and Jorma Tacoma. David Hoberman and Todd Lieberman, who produced
The Muppets
as well as Disney's live-action
Beauty and the Beast
are producing.
Plot details are being kept under wraps, but it will not be an origin story nor detective agency story. Rather, the take is being described as being meta, something self-referential and cool. The film was written by
How I Met Your Mother
writing duo Dan Gregor and Doug Mand; Barry Schwartz wrote a previous draft of the script.
YOUR FIRST LOOK AT THE ERA OF UNLIMITED POWER IN 'MIGHTY MORPHIN' #1
10/19/20 @ 9:39 pm EST
Source:
BOOM! Studios
| Categories:
MIsc
|
Comments
(0) |
E-mail Article
|
Add a Comment
BOOM! Studios, under license by Hasbro, Inc. (NASDAQ: HAS), today revealed a first look at the exciting new series premiere, MIGHTY MORPHIN #1, from superstar writer Ryan Parrott (
Mighty Morphin Power Rangers/Teenage Mutant Ninja Turtles
), rising star artist Marco Renna, colorist Walter Baiamonte with assistance by Katia Ranalli, and letterer Ed Dukeshire, as they launch the first of two all-new series with two all-new teams on November 4, 2020.
A new Mighty Morphin team has assembled to take on the deadliest threats to Earth - but who is the All New Green Ranger by their side?
The new Mighty Morphin team is on a collision course with an even deadlier Lord Zedd, who has a new mission and a new motivation - one that will change everything you thought you knew about our heroes! But even if the Mighty Morphin team can find a way to survive Zedd and their mysterious new enemies, they may discover the greatest threat to their future is the shocking secret of Zordon's past! A new Mighty Morphin epic begins here, perfect for longtime fans and new readers alike.
MIGHTY MORPHIN #1 features main cover art by acclaimed illustrator InHyuk Lee (
Seven Secrets
), and variant cover art by Eleonora Carlini (
Buffy the Vampire Slayer
), Jung-Geun Yoon (
Seven Secrets
), Goñi Montes (
Mighty Morphin Power Rangers
), and an "Every Ranger" cover illustration by Dan Mora (
Once & Future
) that connects with POWER RANGERS #1, MIGHTY MORPHIN #2, and POWER RANGERS #2.
Currently, Power Rangers is celebrating 27 continuous years on the air, making it one of the longest running kids' live-action series in television history with nearly 900 episodes aired to date. Created by Haim Saban and launched in 1993 with
Mighty Morphin Power Rangers
, the franchise celebrates its 27th season, "Power Rangers Beast Morphers" currently airing on Saturdays at 8 a.m. (ET/PT) on Nickelodeon in the U.S.
MIGHTY MORPHIN is the newest release from BOOM! Studios' eponymous imprint, home to critically acclaimed original series, including
BRZRKR
by Keanu Reeves, Matt Kindt, and Ron Garney;
We Only Find Them When They're Dead
by Al Ewing and Simone Di Meo;
Seven Secrets
by Tom Taylor and Daniele Di Nicuolo;
Something is Killing the Children
by James Tynion IV and Werther Dell'Edera;
Once & Future
by Kieron Gillen and Dan Mora;
Faithless
by Brian Azzarello and Maria Llovet; and
Alienated
by Simon Spurrier and Chris Wildgoose. The imprint also publishes popular licensed properties including
Dune: House Atreides
by Brian Herbert, Kevin J. Anderson, and Dev Pramanik;
Buffy the Vampire Slayer
from Jordie Bellaire and David López, and
Firefly
from Greg Pak, Lalit Kumar Sharma & Daniel Bayliss.
Print copies of MIGHTY MORPHIN #1 will be available on November 4, 2020 exclusively at local comic book shops (use
comicshoplocator.com
to find the one nearest you), or at the BOOM! Studios webstore. Digital copies can be purchased from content providers like comiXology, iBooks, Google Play, and Madefire.
Softcover collections of MIGHTY MORPHIN POWER RANGERS, and other Power Rangers releases from BOOM! Studios are available now, everywhere books are sold.