THE LORD OF EVIL RISES AGAIN IN 'VAMPIRELLA/DRACULA: UNHOLY'
09/16/21 @ 11:30 am EST
Source:
Dynamite
| Categories:
Dynamite
|
Comments
(0) |
E-mail Article
|
Add a Comment
Christopher Priest's Vampirella saga continues this holiday season with the now married Daughter of Drakulon traveling to Dracula's castle to cheat fate in a new event limited series,
Vampirella/Dracula: Unholy
. But
can
love conquer evil?
Fans who check out Vampirella #25 will get to witness the biggest comic book wedding of the year. The story is directly picked up in the pages of this new series, but the backstory behind these monumental events goes back much longer. At the same time, the new series will be perfectly approachable for readers who haven't read a page of Vampirella in their lives.
Legendary writer Christopher Priest (
Black Panther, Deathstroke
) is joined in this series by bloodthirsty up and coming artist Donny Hadiwidjaja (
Barbarella
), colorist Mohan, and letterer Willie Schubert.
"We've kept Dracula off the board, from day one, because I'd planned to do this," Priest laughed. "One of my first requests to Dynamite - 'No Drac for the first year, please.' When we bring Dracula into our series, we need that to be an event. I realize how over-used a claim it is but, trust me, you're in for the trippiest love triangle/murder mystery in Dracula history, as well as an all-new vision for the classic character. It's really tough to hype this book without blowing major plot twists. Donny and I are having a real blast with this."
This is a Dracula story like no other. Defeated at the hands of a jealous lover, the genetic code of the Lord of Evil has been preserved within a deadly virus and passed on through generations to a young boy hunted by zealots seeking to worship him and religious fanatics trying to kill him. Saved from certain death by Vampirella, the creeping genetic time bomb was arrested, only to become active again twenty years later as the Dracula Virus begins feeding on its human host. Vampirella comes to his aid again, enacting an archaic blood rite which joins her in unholy matrimony to the man who would become Dracula.
The newlyweds must now travel to the ancestral lands of Transylvania to discover more about themselves, each other, and the twisted history that has lead them to this point. Plus, blood rituals. No event series has been this pivotal to Vampirella's world since another 25th issue lead to her death 25 years ago! From the 50th anniversary Free Comic Book Day issue of Vampirella in the summer of 2019, everything has come to this!
To celebrate this momentous occasion, Dynamite has assembled a squad of top flight cover artists to depict the new couple. The superstars include Adam Hughes, Lucio Parrillo, Rose Besch, Shannon Maer, KyuYong Eom, and cosplayer Ani-Mia. Fans can even grab a limited edition incentive cover by master painter Greg Hildebrandt.
VAMPIRELLA/DRACULA: UNHOLY #1
is solicited in Diamond Comic Distributors' October 2021 Previews catalog, the premier source of merchandise for the comic book specialty market, and slated for release in December 2021. Comic book fans are encouraged to preorder copies of the issue with their local comic book retailers. It will also be available for individual customer purchase through digital platforms courtesy of Comixology, Kindle, iBooks, Google Play, Dynamite Digital, ComicsPlus, and more!
DANNY DEVITO JOINS LAKEITH STANFIELD, OWEN WILSON IN 'HAUNTED MANSION'
10/19/21 @ 4:38 pm EST
Source:
Hollywood Reporter
| Categories:
Disney
|
Comments
(0) |
E-mail Article
|
Add a Comment
Danny DeVito has joined the luminous cast of
Haunted Mansion
, Disney's ghostly family adventure based on one of the company's signature theme park rides,
THR
reports.
DeVito, whose last big-screen studio appearance was in 2019's
Jumanji: The Next Level,
boards a project that already has LaKeith Stanfield, Tiffany Haddish, Owen Wilson and Rosario Dawson on the call sheet.
Justin Simien, who previously helmed
Dear White People
and
Bad Hair
, is making his big-budget studio debut on
Mansion
, which began production last week in New Orleans and Atlanta.
The details of the story and script by Katie Dippold are being kept deep in the bayou. The film follows a mother and her son who come across a mansion that is more than it seems while being orbited by various characters key to undressing the spooky mystery.
DeVito will play a smug professor.
Dan Lin and Jonathan Eirich, who produced Disney's billion-dollar-grossing live-action remake of
Aladdin,
are producing via their Rideback banner. Rideback's Nick Reynolds is executive producing.
'DIARY OF A WIMPY KID' TRAILER RELEASED BY DISNEY+
10/19/21 @ 4:31 pm EST
Source:
ComicBook
| Categories:
Disney
|
Comments
(0) |
E-mail Article
|
Add a Comment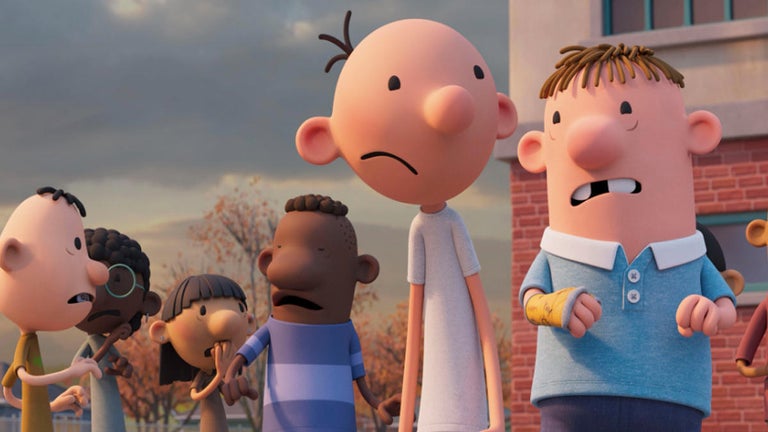 Diary Of A Wimpy Kid
just got a trailer for the movie on Disney+.
When the company announced plans for a movie on the streaming service, a lot of people wondered what shape it would take. But today's trailer shows the animated adventure will be taking a lot of cues from the art style in Jeff Kinney's hit series of novels.
Greg Heffley is here in all of his stick figure-adjacent glory and the results are very charming. (Think of how the recent
Peanuts
movie looked in terms of art.) There will be laughs, of course, as is customary for the series. (via
ComicBook.com
)
Check out the trailer for yourself:
https://youtu.be/VKhCPUa-glo
JIM CHEUNG ILLUSTRATES DAREDEVIL, THANOS, MORE IN HEADSHOT SKETCH COVERS
10/19/21 @ 4:23 pm EST
Source:
Marvel
| Categories:
Marvel
|
Comments
(0) |
E-mail Article
|
Add a Comment
An all-new line of variant covers showcasing sketch art from superstar Jim Cheung will arrive in comic shops this January.
These HEADSHOT SKETCH VARIANT COVERS perfectly showcase the raw talent of one of the industry's most renowned artists, known for his exemplary work on some of Marvel's greatest stories and events. These unique covers will allow fans to get up close and personal with the following eight characters:
· Daredevil
· Thanos
· Hawkeye (Kate Bishop)
· Hulk
· Shang-Chi
· Silver Surfer
· Loki
· Rogue
Be sure to pick them up starting in January!
'JOHN WICK' STARZ PREQUEL SERIES 'THE CONTINENTAL' CASTS COLIN WOODELL IN LEAD ROLE
10/19/21 @ 4:12 pm EST
Source:
Variety
| Categories:
John Wick
|
Comments
(0) |
E-mail Article
|
Add a Comment
The
John Wick
prequel series at Starz,
The Continental
, has cast Colin Woodell in the lead role,
Variety
reports.
Woodell will star as a young Winston Scott, the character played in the film franchise by Ian McShane.
The Continental
will explore the origin behind the titular hotel-for-assassins through the eyes and actions of Scott, who is dragged into the Hell-scape of a 1975 New York City to face a past he thought he'd left behind. Winston charts a deadly course through the New York's mysterious underworld in a harrowing attempt to seize the iconic hotel, which serves as the meeting point for the world's most dangerous criminals.
Woodell is now the second cast member announced for the series. It was previously announced that Mel Gibson would appear as a new character named Cormac.
The Continental
will air as a three-episode event series on Starz.
'THE FLASH': "ARMAGEDDON" TRAILER RELEASED
10/19/21 @ 4:40 pm EST
Source:
The CW
| Categories:
DC
|
Comments
(0) |
E-mail Article
|
Add a Comment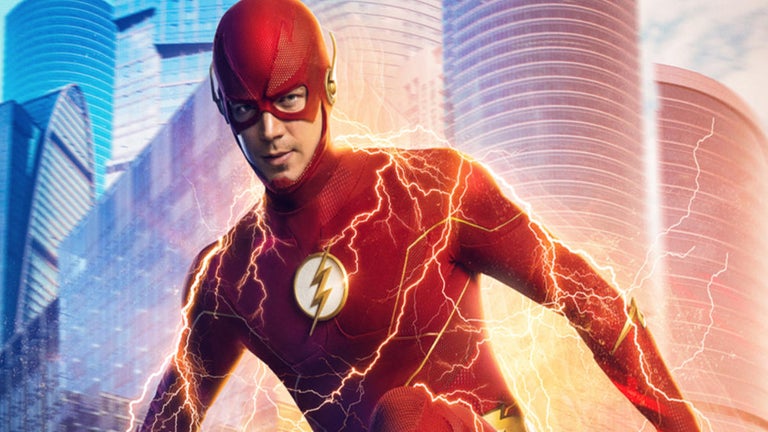 The CW
has released the first trailer for
The Flash
's eighth season -- and in particular, for its first arc. Standing in for the usual Arrowverse crossover, that arc is titled "Armageddon," and features heroes and villains from throughout space and time, including cast members from
Arrow
,
Black Lightning
, and
Supergirl
.
"Armageddon," a five-part story on
The Flash,
launches on November 16.
Trailer:
https://twitter.com/i/status/1450507038866518023
'COWBOY BEBOP' DEBUTS "THE LOST SESSION" SPECIAL PROMO
10/19/21 @ 10:02 am EST
Source:
Netflix
| Categories:
Cowboy Bebop
|
Comments
(0) |
E-mail Article
|
Add a Comment
Netflix
has debuted a special new standalone promo for their upcoming live-action
Cowboy Bebop
series.
The new promo not only celebrates that
Cowboy Bebop
's official premiere is only a month away, but as "The Lost Session" title implies, it is a special adventure that features footage that's not in the main series.
Cowboy Bebop'
s new series launches with Netflix worldwide on November 19th.
Special promo:
https://youtu.be/_JDWm1f6-M0
SO WHY WAS 'Y: THE LAST MAN' ABRUPTLY CANCELED?: REPORT
10/19/21 @ 9:48 am EST
Source:
Hollywood Reporter
| Categories:
MIsc
|
Comments
(0) |
E-mail Article
|
Add a Comment
It took 14 years to bring Brian K. Vaughan's beloved
Y: The Last Man
to the screen. And now that the show is finally airing — after a major recasting, a showrunner change and even a move to a new platform — FX on Hulu has abruptly canceled the drama, after airing only seven of its planned 10 episodes.
FX, the basic cable network overseen by CEO John Landgraf, rarely cancels its scripted content and instead tends to announce final seasons for its originals. It's also incredibly rare for the network, which became part of the Disney fold a few years ago, to lower the ax on shows that are still running as its creator-friendly execs opt instead to wait to gather data for things like delayed viewing and digital returns. But that oddly wasn't what transpired with
Y: The Last Man,
which won't wrap its freshman season until Nov. 1.
So, what happened?
THR
reports that execs at FX had to make a decision on the future of the series by Oct. 15, which was the date that options on the cast of
Y:TLM
expired. FX, which landed rights to the IP in 2015, picked the drama up to pilot in April 2018 and, three months later, cast Barry Keoghan and Diane Lane in leading roles. FX ordered
Y
to series in February 2019.
Production, however, failed to begin right away as FX in April 2019 parted ways with original showrunners Michael Green (who was hired in late 2016) and
Jessica Jones
alum Aida Croal (who joined during the pilot). Croal and Green cited creative differences as the reason for their departure at the time. Green's pitch, Vaughan raved to THR in late 2017, explored toxic masculinity. Eliza Clark (
Animal Kingdom, The Killing
) was tapped as showrunner in June 2019 as FX hoped to get the series back on track.
Instead, further delays followed as word came in February 2020 that
Dunkirk
breakout Keoghan — who was poised to star as last man on earth Yorick — was being recast. Ben Schnetzer (
Warcraft, Pride
) was tapped to lead the cast by the end of that same month. Days later, the COVID-19 pandemic would create another, albeit unplanned, delay during which
Y
was moved from a linear launch on FX to its hub on Disney-owned Hulu as streaming took centerstage across the industry.
Ultimately, FX brass declined to pay $3 million to further extend options on the
Y
cast as execs did not want to leave the cast in limbo. The cancellation decision was, per THR sources, not based on viewership figures as Hulu, like other streamers, does not release traditional ratings data. That means FX had little to no data on which to evaluate the series, including how it performed in its entirety over a certain timeframe, etc.
DISNEY+ DAY TRAILER PREVIEWS NEW RELEASE STREAMING EVENT
10/19/21 @ 9:32 am EST
Source:
ComicBook
| Categories:
Disney
|
Comments
(0) |
E-mail Article
|
Add a Comment
Disney has debuted a sneak peek at the inaugural Disney+ Day, a global streaming and fan event celebrating the service's second anniversary with exclusive premieres from Disney, Pixar, Marvel, and more.
Set for Friday, November 12, The Walt Disney Company will premiere new releases and reveal more content coming to the service with a special presentation. Subscribers can start streaming new releases from the service's biggest brands — Disney, Pixar, Marvel, Star Wars, and National Geographic — including Dwayne Johnson and Emily Blunt's action-adventure movie
Jungle Cruise
and Marvel's
Shang-Chi and the Legend of the Ten Rings
. Check out the new Disney+ Day 2021 trailer below.
Disney CEO Bob Chapek describes Disney+ Day as a "grand-scale celebration of our subscribers across the entire company," which launched its direct-to-consumer streaming service with hit originals like
Star Wars: The Mandalorian
and
High School Musical: The Musical: The Series
.
"This day of appreciation brings to life our mission to entertain, inform, and inspire fans and families around the globe through the power of unparalleled storytelling," Chapek said last month, "and will become an annual tentpole event to be amplified across our global businesses." (via
ComicBook.com
)
Trailer:
https://youtu.be/RSoaXVMwN_I
DC'S 'MONKEY PRINCE': NEW SERIES TO DEBUT ON LUNAR NEW YEAR 2022
10/19/21 @ 9:21 am EST
Source:
DC Comics
| Categories:
DC
|
Comments
(0) |
E-mail Article
|
Add a Comment
Inspired by the 16th-century Chinese novel
Journey to the West
, DC's newest shape-shifting super hero, the Monkey Prince a.k.a. Marcus Sun, is returning to headline his own series.A cover by artist Bernard Chang with colorist Sebastian Chen as well as a variant cover by artist Stanley "Artgerm" Lau has debuted. The first issue of
Monkey Prince
will also have a special team variant cover by artist Zao Dao.
Continuing from May's
DC Festival of Heroes: The Asian Superhero Celebration #1
anthology comic where the character was introduced, DC's Monkey Prince will return in February 2022 in a new twelve-issue comic book series from writer Gene Luen Yang and artist Bernard Chang. The series will kick off on the Lunar New Year, February 1.
For fans who can't wait for February to read more about DC's Monkey Prince, a new short story, "Apokolips in the Heavenly Realm", just posted to dcuniverse.com and dccomics.com. In this new tale, available now, you'll see the classic
Journey to the West
characters—Sun Wukong, King Bull Demon, Princess Iron Fan, Red Boy, and Erlang Shen—defending the heavenly realm against Darkseid and his parademons!
"Apokolips in the Heavenly Realm" is by writer Gene Luen Yang, artist Bernard Chang, artist (for flashback scenes) Billy Tan of Tan Comics, colorist Sebastian Cheng, and letterer Janice Chiang. DC's Jessica Chen edits
Monkey Prince.
'THE WITCHER' SEASON 3 TO ENTER PRODUCTION IN EARLY 2022
10/19/21 @ 9:08 am EST
Source:
Redanian Intelligence
| Categories:
MIsc
|
Comments
(0) |
E-mail Article
|
Add a Comment
Everyone is eagerly waiting for
The Witcher
Season 2 on December 17, but the work on the next season doesn't stay still and the scripts are being written as we speak.
If you recall, Season 3 of
The Witcher
will have a number of new writers who started their work this July. We were wondering when filming for the next season would begin and now we have a window.
Thanks to the newest listing on Production Weekly, we know that Season 3 of
The Witcher
is planned to enter production in the first quarter of 2022. But bear in mind that production schedules are never solid and are always subject to change, especially in a post-covid world. Nevertheless, at least now we approximately know the production window and when Netflix wants to get things underway.
Season 3 will also have a significant change: instead of Arborfield Studios, production will move to Longcross Studios, which isn't too far from Arborfield. This will make the third production hub in three seasons. Will
The Witcher
finally find a permanent home at Longcross? We shall wait and see. (via
Redanian Intelligence
)