WANDAVISION SCORES MARVEL THEIR FIRST TWO EMMY AWARDS
09/12/21 @ 4:12 pm EST
Source:
Deadline
|
Comments
(0) |
E-mail Article
|
Add a Comment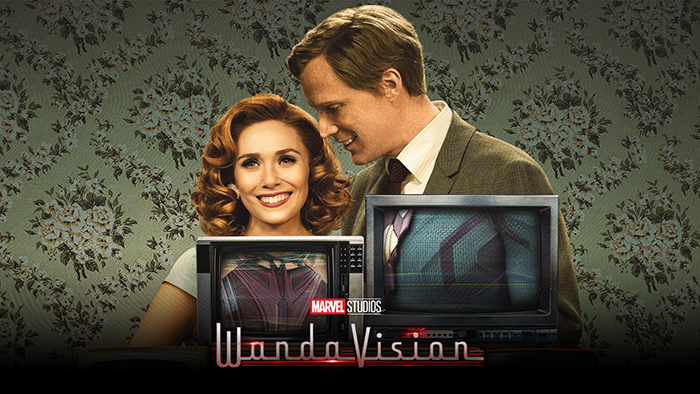 Marvel Studios now has a couple Emmy Awards to put up at the Avengers Compound. The studios first series,
WandaVision
, scored a pair of awards last night in the categories of Outstanding Production Design For A Narrative Program (Half-Hour) and Outstanding Fatnasy/Sci-Fi Costumes. The series received 23 nominations in total including Outstanding Limited or Anthology Series, Lead Actress in a Limited or Anthology Series or Movie and Lead Actor in a Limited or Anthology Series or Movie. You know, these award shows would probably go faster if the award titles weren't so long.
Last night was the Creative Arts Emmys ceremony and Diseny+ claimed six statuettes in total according to
Deadline
. Besides the
WandaVision
wins,
the Mandalorian
got awards for Cinematography for a Single-Camera Series (Half-Hour), Sound Mixing for a Comedy or Drama Series (One Hour), and Prosthetic Makeup. And
Black Is King
won for Costumes For a Variety, Nonfiction or Reality Program.
The remainder of the awards will be given out on September 19th.
OSCAR ISAAC SAYS MOON KNIGHT IS THE MOST CHALLENGING WORK OF HIS CAREER
10/16/21 @ 2:19 am EST
Source:
Variety
|
Comments
(0) |
E-mail Article
|
Add a Comment
There's a ton of Marvel series heading towards Disney+ in the near future, but one we haven't heard too much about is
Moon Knight
. That might change as it sounds like production on the series may be complete and star
Oscar Isaac
says it's been the most challenging work of his career. Speaking to
Variety
, the Star Wars alum said: "Speaking with Kevin [Feige], I told him I'm going to come in with these big ideas, and if you don't like them, that's fair. And immediately, we saw it all. I found so much room to do things that I've never done before and had been curious about and wanting to do. I could not wait to get to set, and it was the biggest workload I've ever had in my career and most challenging; by the sheer amount of stuff we had to do in eight months, and even yet, I couldn't wait to get to set and work." We don't know when the series will debut (hopefully we'll find out at the Disney+ Day in a few weeks), but the series was created by
Jeremy Slater
and the cast includes
Ethan Hawke
and
May Calamawy
in unannounced roles.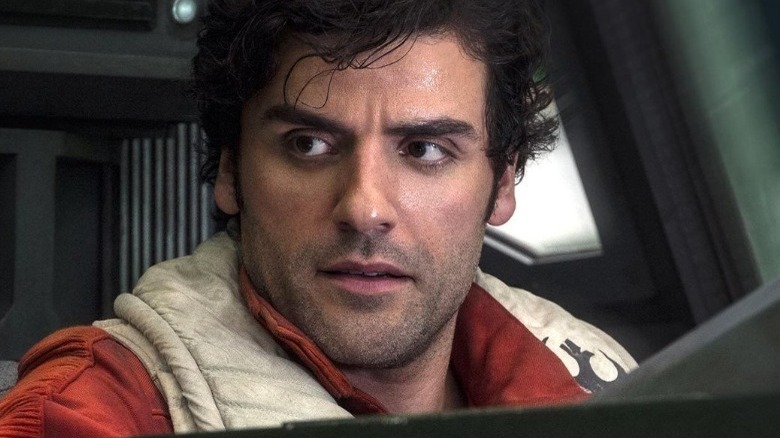 MATT REEVES SHARES SELINA KYLE IMAGE FROM THE BATMAN
10/16/21 @ 2:09 am EST
Source:
Twitter
|
Comments
(0) |
E-mail Article
|
Add a Comment
The Batman
director
Matt Reeves
must be getting very excited for folks to see more of his movie. Besides the two posters that were dropped for the film, Reeves posted this image of
Zoë Kravitz
as Selina Kyle to his
twitter account
. This is all ahead of a new trailer being released tomorrow, almost a full year since the first trailer dropped during last years DC FanDome event. The message that goes with the image may be very important: "Meet Selina Kyle… See more of her tomorrow at DC FanDome." Now, as many comic and Batman fans know, Selina Kyle is the secret identity of Catwoman and while it's common knowledge to a lot, the name Catwoman is much more popular, meaning that the odds are Kravitz character will not pick up her moniker until possibly the end of the film, hence calling her Selina for now. She is one of three of Batman's villains to be confirmed for the film, the other two being the Penguin aka Oswald Cobblepot played by
Colin Farrell
and The Riddler aka Edward Nygma (or Nashton) played by
Paul Dano
. The film is scheduled I theaters March 4th, 2022.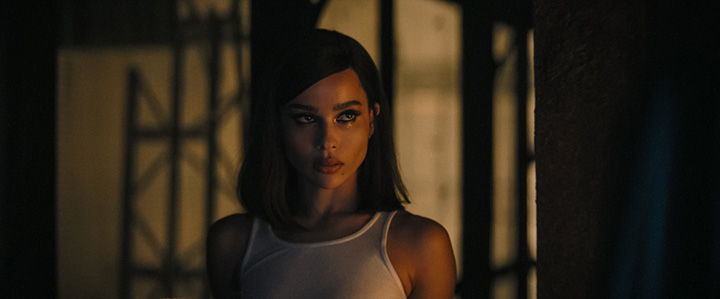 JIM LEE POSTS SUPERGIRL IMAGE IN HONOR OF SERIES ENDING
10/16/21 @ 1:58 am EST
Source:
Twitter
|
Comments
(0) |
E-mail Article
|
Add a Comment
With the upcoming series finale of
Supergirl
on the horizon and a panel planned during DC FanDome, fan-favorite artist and DC Publisher
Jim Lee
posted
a sketch he did to celebrate the series run. Originally Lee posted the image in flipped, but soon posted a corrected version. Along with the image, Lee said: "Celebrating the remaining episodes of Supergirl, season 6 as we approach the two-hour finale on November 9th on the CW! Aside from the inspired casting and stories full of heart and emotion, I'm such a fan of the Supergirl TV costume that I incorporated that version into the AT&T/Discovery District lobby. Here is a quick pencil and colored rough I did in advance of DC FanDome, which has a lovely panel focusing on the terrific cast." Not sure why the image has a QR code... could be worth checking.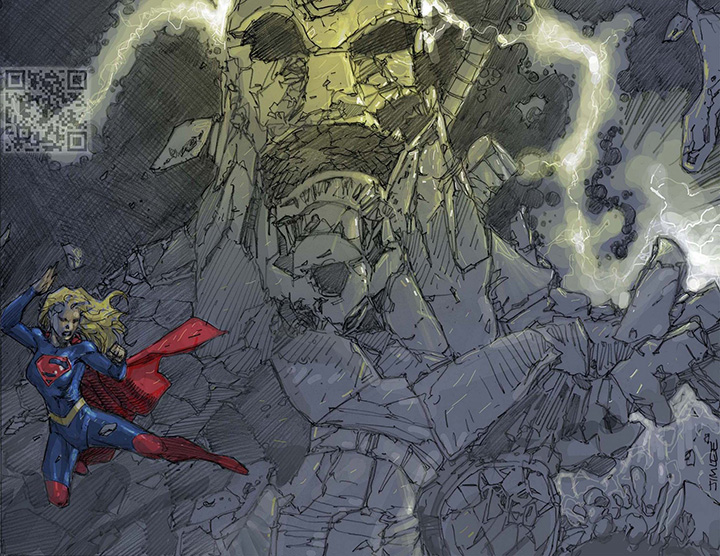 THE BATMAN DROPS 2 POSTERS PRIOR TO NEW TRAILER BEING RELEASED
10/16/21 @ 1:48 am EST
Source:
Twitter
|
Comments
(0) |
E-mail Article
|
Add a Comment
In anticipation of the new trailer for
The Batman
during DC FanDome today, the official
The Batman
twitter account posted these two posters. The first features
Robert Pattinson
as Batman and the second is
Paul Dano
as the Riddler. The two very stylized posters are likely a good indication of the style and tone of the upcoming
Matt Reeves
film, but we'll see more of it during the new trailer… the first one since the teaser we got during last years DC FanDome. The film hits theaters on March 4th, 2022.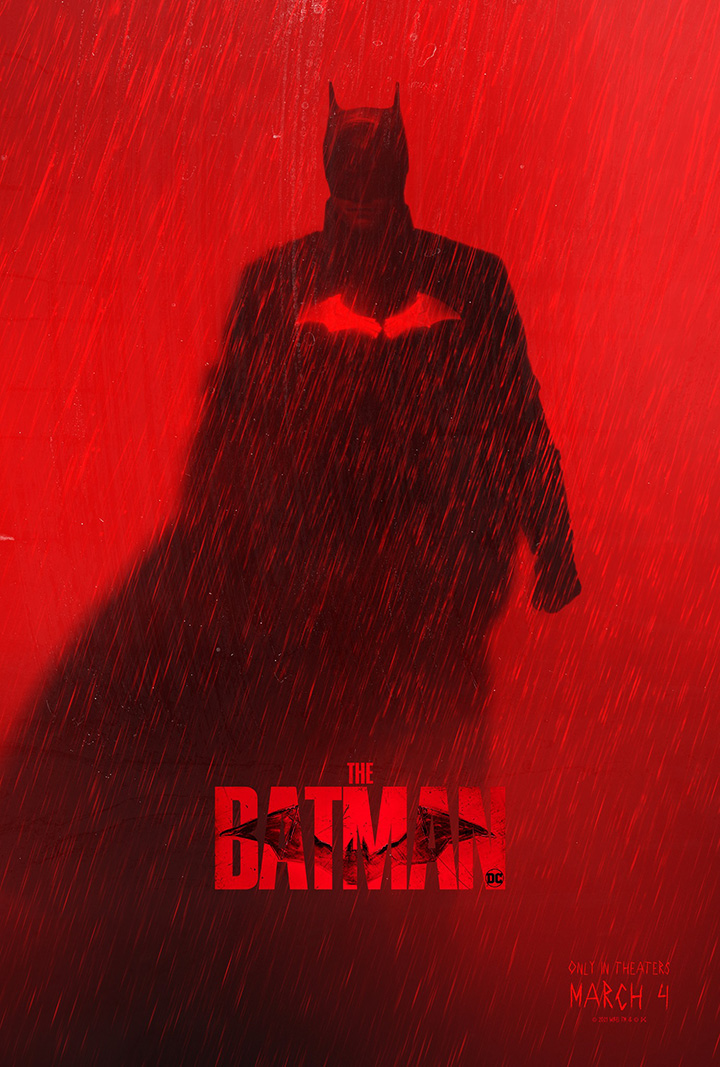 MICHAEL CAINE TO RETIRE... OR IS HE?
10/16/21 @ 1:35 am EST
Source:
YouTube
|
Comments
(0) |
E-mail Article
|
Add a Comment
In
an interview
recently,
Sir Michael Caine
basically said he wass calling it a career, but his representatives are saying "
not so fast
". The confusion came because Caine said on the
Kermode and Mayo
show: "I've got this alcoholic part [in
Best Sellers
], and funnily enough, it has turned out to be what is my last part, really. Because I haven't worked for two years. I have a spine problem which affects my legs, so I can't walk very well. And I also wrote a book, a couple of books which were published and were successful, so I'm now not an actor — I'm a writer. Which is lovely because as an actor, you have to get up at six in the morning and go to the studio," added Caine. "The writer can start writing without leaving the bed." He went on to talk about the fact he hadn't had any offers in the last two years, but pointed out that there wasn't a lot of movies being made either because of Covid-19. "But also, I'm 88. There's not exactly scripts pouring out with a leading man who's 88, you know?" Caine is known for being very straightforward at times during interviews and it sounds like he was just being honest about his current situation rather than announcing his retirement, hence his agent coming out and clearing the record shortly after. And you know
Christopher Nolan
hasn't lost his phone number.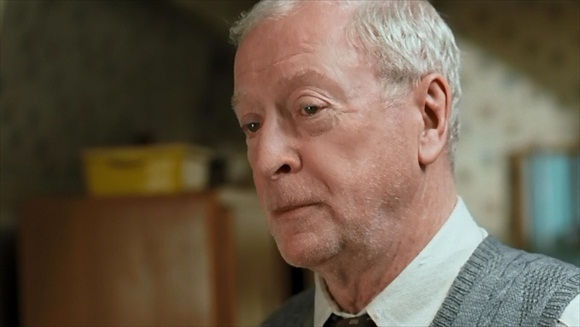 'JURASSIC WORLD: CAMP CRETACEOUS' SEASON 4 TEASER ANNOUNCES RELEASE DATE
10/15/21 @ 10:22 pm EST
Source:
MovieWeb
| Categories:
MIsc
|
Comments
(0) |
E-mail Article
|
Add a Comment
Netflix and DreamWorks have revealed the very first teaser trailer for the fourth season of
Jurassic World: Camp Cretaceous
.

The announcement for the upcoming fourth season comes just five months after the premiere of the third season back in May 2021.

The teaser trailer confirms that Jurassic World: Camp Cretaceous is returning December 3. (via MovieWeb)

You can check out the clip here: https://twitter.com/i/status/1449029473559404558
MJOLNIR RAMPAGES ACROSS THE COSMOS IN NEW 'THOR' ARC "GOD OF HAMMERS"
10/15/21 @ 9:54 pm EST
Source:
Marvel
| Categories:
Thor
|
Comments
(0) |
E-mail Article
|
Add a Comment
The God of Hammers is about to be unleashed! Next month, Donny Cates continues his action-packed Asgardian saga with a brand-new story, and artist Nic Klein is back for twists and turns that not even the All-Father can possibly be ready for!
The story will provide payoffs to a plot that's been building up since the very beginning of Cates and Klein's run—the secret legacy of Thor's mighty weapon Mjolnir! Mjolnir, the powerful Uru hammer that Thor has wielded in battle for centuries, has gone missing! And nobody, not even the all-seeing Lady Sif, is able to locate it. So Thor must turn to the last person he wants help from: Odin. For until the hammer is found, nobody is safe!
Making his return as series artist, Klein will also make his debut as the series' new main cover artist. In addition, the issue will have variant covers by superstar artists Gary Frank and Mahmud Asrar as well as Ema Lupacchino's Infinity Saga Variant Cover. Be there when the fatal prophecy of the God of Hammers begins in THOR #19 on November 17!
DC FANDOME 2021: WHAT TIME AND HOW TO WATCH
10/15/21 @ 9:49 pm EST
Source:
ComicBook
| Categories:
DC
|
Comments
(0) |
E-mail Article
|
Add a Comment
The day DC Comics fans have been waiting for has finally arrived, as DC FanDome 2021 is fast approaching.
The virtual convention debuted to a lot of fanfare in 2020, and this year's event has promised to up the ante with regards to exclusive announcements and epic reveals. Movies, television shows, video games, comics, and more set within the DC universe are expected to be spotlighted in the event, and this week has already shown just how epic that might be. So, how exactly can you tune in to this year's DC FanDome?
The virtual livestream will be kicking off on Saturday, October 16th at 12pm CT, and is expected to run for four hours. For the first time, the event will be livestreamed not only on DCFanDome.com, but on Twitch, YouTube, Facebook, and Twitter. Fans can already register for free at DCFanDome.com to get news directly sent to them, and also gain access to members-only exclusives. On Saturday, October 16th at 12pm CT, DC Kids FanDome will also launch, with a special kid-friendly experience offering new content for family-friendly series like Batwheels, Teen Titans Go!, and DC Super Hero Girls
.
The main DC FanDome event is bringing a number of highly-anticipated titles, including the long-awaited and highly-anticipated second trailer for Matt Reeves'
The Batman
. The movie side will also bring new content for
DC League of Super-Pets
, a first look at
Black Adam
, a sneak peek of
The Flash
, and behind-the-scenes looks at
Aquaman and the Lost Kingdom
and
Shazam! Fury of the Gods
. (via
ComicBook
)
For much more on DCFandome,
click here
.
KATE BISHOP TAKES AIM FOR HER NEXT ERA IN NEW 'HAWKEYE: KATE BISHOP' #1 TRAILER
10/15/21 @ 9:39 pm EST
Source:
Marvel
| Categories:
Hawkeye
|
Comments
(0) |
E-mail Article
|
Add a Comment
Kate Bishop's long-awaited return is almost here! Launching next month, HAWKEYE: KATE BISHOP will be a thrilling five-issue limited series by New York Times bestselling writer Marieke Nijkamp and rising star artist Enid Balám. The series will pick up as the young hero moves back to New York and gets caught up in a dangerous mission at a mysterious local resort. The saga promises to be a must-have for fans of Kate Bishop and an ideal entry point for newcomers to the exciting adventures of this breakout star. Get your first glimpse at the action to come in the all-new
HAWKEYE: KATE BISHOP #1 trailer
, featuring never-before-seen artwork!
"Because Kate's story is in flux right now, it's the perfect time to jump on board for the adventure," Nijkamp said. "You don't need to know where she was to enjoy the journey."
Be there for Kate Bishop's next chapter when HAWKEYE: KATE BISHOP #1 hits stands on November 17.
'LOVE AND MONSTERS' DIRECTOR MICHAEL MATTHEWS BOARDS DISNEY'S 'MERLIN'
10/15/21 @ 9:36 pm EST
Source:
Deadline
| Categories:
Disney
|
Comments
(0) |
E-mail Article
|
Add a Comment
Michael Matthews is set to direct Disney's
Merlin
, an adaptation of T.A. Barron's novel series where King Arthur's wizardry mentor is at the center of the story. Ridley Scott, who directed the 20th Century Medieval pic
The Last Duel,
which bows today in theaters, was attached to direct at one point but parted ways due to his busy schedule.
Deadline
reports the film is still in early development with Disney's live-action team.
Gil Netter is producing from with the latest draft by Chris Weitz.
Based on the Barron books, the series followed the origin story of a young Merlin who would go on to become the mentor of the classic literary character King Arthur. While several films have focused on the King Arthur legend, the only high-profile story to focus specifically on the story of Merlin was the NBC miniseries
Merlin
that starred Sam Neill.