SUPERPOWERED TEENS REBEL IN ACTION-PACKED NEW SKYBOUND SERIES, HEART ATTACK
08/19/19 @ 7:42 pm EST
Source:
Image
| Categories:
Image
|
Comments
(0) |
E-mail Article
|
Add a Comment
Image/Skybound Entertainment is pleased to announce an all-new, action-packed series by ShawnKittelsen (
Mortal Kombat 11
) and Eric Zawadzki (
The Dregs, Eternal
)—
Heart Attack
—which will launch this November.
In
Heart Attack
, gene therapy has saved Americans from disease—only to give birth to Variants: people with powers so unique, the government denies their human rights. But a rebellion has begun… Charlie North is on the run from the police when he crosses paths with Jill Kearney. Instant attraction becomes mass destruction when they unlock powers neither knew they had. Now, the question isn't how to use them—but how far they're willing to go.
"Way back in 2014, I had an idea for this series that was all about the future—a nightmare that America could become, if we weren't careful. But in 2019, many of us are living that nightmare daily, in one headline after another—hatred, violence, injustice, disparity, disenfranchisement and more. So while this book is set in the future, it's really about our world today. It's about how people find love in hopeless times, and how our personal bonds inspire the courage to rise against forces bigger than ourselves," said Kittelsen. "I'm super grateful to everyone at Skybound for the time and effort they've put into this series, and for giving me a platform to tell an unconventional sci-fi love story that's more concerned with emotional arcs than action scenes. The best thing about working on this series has been collaborating with Eric. Whatever's in my mind's eye when I'm writing scripts, Eric finds a way to make it more impactful, dramatic, and beautiful. His character performances are award-worthy. It's impossible for me to imagine this book drawn by anyone else. Add Michael's colors to that, and this book is a visual stunner. I can't wait for you all to see what we have in store!"
Superpowers and teenage romance ignite in this electric, original new offering from Skybound Entertainment.
Zawadzki added: "All the politics, fireworks and twists and turns are just the backdrop of a story about two people who find a very special connection with each other. What excites me about this comic is how it uses a sci-fi metaphor to convey that universal feeling of developing a crush on someone new. That feeling of being with that new person in your life is emotionally very powerful and I think we found a unique way of capturing it. Shawn's scripts have been challenging in specific ways that have forced me to grow as a storyteller and that's been very exciting for me. There are certain sequences in this series that I can't wait to show off. Michael's colours really capture that vibrant, pop energy that the story requires. And more importantly, his work makes me look better than I actually am."
Heart Attack #1
(Diamond Code SEP190037) will hit stores on Wednesday, November 20. It can be pre-ordered with your local comic shop or purchased across many digital platforms, including the official Image Comics iOS app, Amazon Kindle, Apple Books, comiXology, and Google Play.
'THE WALKING DEAD': MIDSEASON PREMIERE OPENING MINUTES CLIP
02/16/20 @ 11:38 pm EST
Source:
AMC
| Categories:
Walking Dead
|
Comments
(0) |
E-mail Article
|
Add a Comment
AMC
has released the opening minutes from
The Walking Dead
's midseason 10 premiere, "Squeeze."
TWD
's midseason premiere airs Sunday, Feb. 23 at 9/8c on AMC.
First 10 minutes, y'all:
https://youtu.be/nVnaBuY_-T4
HARLEY QUINN ON DC UNIVERSE JUST KILLED A SHOCKING BATMAN VILLAIN
02/16/20 @ 11:25 pm EST
Source:
ComicBook
| Categories:
DC
|
Comments
(0) |
E-mail Article
|
Add a Comment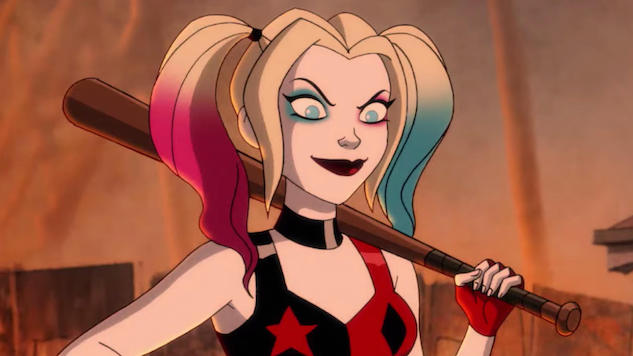 Spoilers for Harley Quinn S1 penultimate episode "Devil's Snare"!
The first season of the animated
Harley Quinn
series on the DC Universe streaming service was expected to be fraught with drastic twists and turns (as well as some expletives NOT deleted), but was anyone expecting one of the main characters to die?
Well, that's what happened in the penultimate episode of the first season, as Harley and her allies Poison Ivy, Doctor Psycho, Clayface, Sy Borgman, and King Shark attempt to storm the Joker's new base in the heart of Gotham. While they manage to thwart the Clown Prince of Crime's attempt to destroy the city (with the help of Kite Man), they do suffer a major blow.
In combat, Harley is snatched by a giant tree and is subsequently saved by the gigantic Poison Ivy. As the two share a heart-to-heart moment about their friendship, Ivy gets shot in the chest by the Joker's cannon, forcing Harley and her allies to watch as Ivy bleeds to death.
It's definitely the most tragic ending of the series thus far, as Ivy and Harley's friendship has proven to be one of the most important aspects of the series. (via
ComicBook
)
The season 1 finale of
Harley Quinn
hits DC Universe on Feb. 21.
'BATWOMAN': NEW VAMPIRE IN TOWN IN "DRINK ME" PREVIEW
02/16/20 @ 11:04 pm EST
Source:
The CW
| Categories:
DC
|
Comments
(0) |
E-mail Article
|
Add a Comment
The CW
has released a preview for "Drink Me", a coming episode of
Batwoman
which features a vampire, Kate's first supernatural foe.
Batwoman
airs Sundays at 8/7c on The CW. "Drink Me" will air on February 23rd.
Preview:
https://youtu.be/4uyav7jaHCg
'SUPERGIRL': MXYZPTLK IS BACK IN "IT'S A SUPER LIFE" PREVIEW
02/16/20 @ 10:55 pm EST
Source:
The CW
| Categories:
DC
|
Comments
(0) |
E-mail Article
|
Add a Comment
The CW
has released a preview for a coming episode of
Supergirl
, titled "It's a Super Life", which features the return of other-dimensional elf Mxyzptlk!
Supergirl
airs on Sunday nights at 9 p.m. ET/PT on
The CW
, following episodes of
Batwoman
. "It's a Super Life" will debut on February 23.
Preview:
https://youtu.be/EbCPtHgjum0
BATMAN & SUPERMAN TO FIGHT DC'S FIRST VILLAIN EVER
02/16/20 @ 10:47 pm EST
Source:
Screen Rant
| Categories:
DC
|
Comments
(0) |
E-mail Article
|
Add a Comment
Superman and Batman are teaming up yet again, only this time it's not to take on a brand new threat, but an old one. In fact, it's the FIRST one. The super friends have teamed up to fight obscure villains before, but in their upcoming series
Batman/Superman
, they're facing the Ultra-Humanite himself!
For those unaware of this early villain, it's important to know that he was the first real Superman super-villain in
Action Comics
. Up until that point, Superman mostly fought corrupt landlords and extortionists. But the Ultra-Humanite was meant to be the ultimate embodiment of that corruption, using his superior intellect to run extortion scams which would somehow allow him to "dominate the Earth." It might seem like a ludicrous plan... but that's why Ultra-Humanite was a villain in a class of his own.
BATMAN/SUPERMAN #10 Release Date: May 27th, 2020 Written by: JOSHUA WILLIAMSON Art and cover by: CLAYTON HENRY Card stock variant cover by: RICCARDO FEDERICI
ROBERT PATTINSON AS 'THE BATMAN': FIRST LOOK
02/16/20 @ 2:16 pm EST
Source:
Variety
| Categories:
DC
|
Comments
(0) |
E-mail Article
|
Add a Comment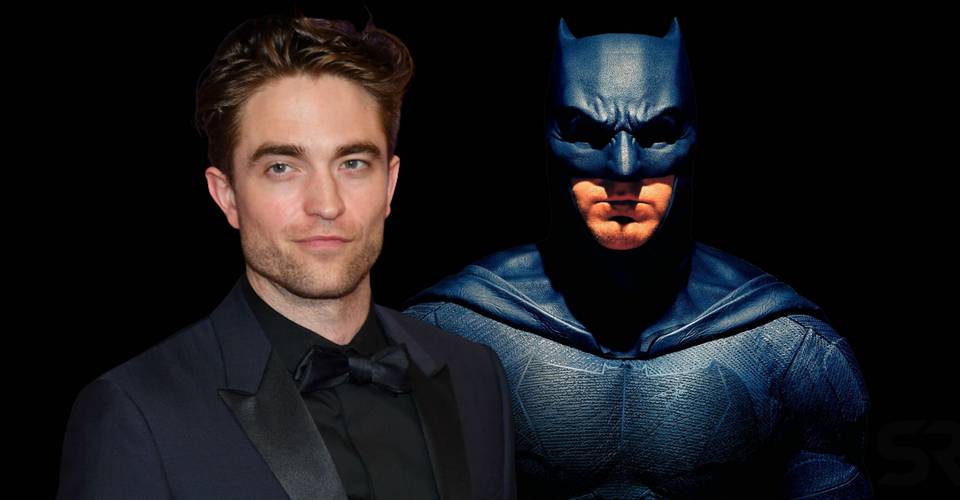 Director Matt Reeves (via
Variety
) revealed the first look at Robert Pattinson as the Dark Knight in his upcoming
The Batman
.
In the new footage, set to an ominous score by composer Michael Giacchino, Pattinson steps into a dark frame saturated in red light, as his sleek and angular Batman suit slowly comes into focus.
Last September, Pattinson told Variety that he grew up as a massive fan of director Tim Burton's 1989 and 1992
Batman
movies. Once he heard that Reeves was rebooting the Caped Crusader series for Warner Bros., he actively pursued the part.
The Batman
is set to debut in theaters on June 25, 2021.
Video:
https://youtu.be/uXU__XxEMfE
'SEA OF SORROWS' COMIC TO EXPLORE HISTORICAL HORROR
02/16/20 @ 1:48 pm EST
Source:
Hollywood Reporter
| Categories:
IDW
|
Comments
(0) |
E-mail Article
|
Add a Comment
War is hell, but what follows can be just as surprising and cruel, as IDW Publishing's upcoming historical horror miniseries
Sea of Sorrows
will make clear.
Set in the immediate aftermath of World War I,
Sea of Sorrows
follows the crew of the SS Vagabond, a ship hired by a former naval officer searching for a sunken U-boat and the treasure it hides inside. But there's more under the water than anyone expects, and that's without the danger of a double-crossing crew on the surface out for themselves…
The series reteams Rich Douek and Alex Cormack, creators of last year's
Road of Bones
.
The five-issue series is set to launch in May, with a first issue featuring a cover by Cormack. (via
THR
)
KEVIN SMITH'S 'MASTERS OF THE UNIVERSE' NETFLIX SERIES LANDS ALL-STAR VOICE CAST
02/16/20 @ 1:39 pm EST
Source:
Hollywood Reporter
| Categories:
Masters of The Universe
|
Comments
(0) |
E-mail Article
|
Add a Comment
THR
reports that Kevin Smith's animated
Masters of the Universe
series at Netflix has lined up a powerhouse voice cast.
Mark Hamill, Lena Headey, Chris Wood and Sarah Michelle Gellar headline the ensemble for
Masters of the Universe: Revelation
, an anime-style series on which Smith serves as showrunner. The series will focus on the unresolved storylines of the iconic characters in the He-Man universe, picking up where they left off decades ago.
Hamill will play the villainous Skeletor in the series.
Game of Thrones
star Headey plays Skeletor's right-hand woman, Evil-Lyn. Wood (
Supergirl
, ABC's
Thirtysomething
sequel) is Prince Adam/He-Man, and Gellar and Liam Cunningham (
Game of Thrones
) play He-Man's cohorts Teela and Man-at-Arms, respectively.
The cast also includes Stephen Root, Diedrich Bader, Griffin Newman, Tiffany Smith, Henry Rollins, Alan Oppenheimer, Susan Eisenberg, Alicia Silverstone, Justin Long, Jason Mewes, Phil LaMarr, Tony Todd, Cree Summer, Kevin Michael Richardson, Kevin Conroy and Harley Quinn Smith. Oppenheimer, who plays Moss Man in the new show, was the voice of Skeletor in the 1983
He-Man
series.
Netflix hasn't set a premiere date for
Masters of the Universe: Revelation
. The streamer is also planning a CG-animated
He-Man
series and has aired
She-Ra and the Princesses of Power
, based on the 1985
He-Man
spinoff, since 2018.
'NO TIME TO DIE' CHINA PREMIERE AND TOUR SCRAPPED BECAUSE OF CORONAVIRUS ISSUES
02/16/20 @ 1:34 pm EST
Source:
Deadline
| Categories:
James Bond
|
Comments
(0) |
E-mail Article
|
Add a Comment
Deadline
reports that a planned April premiere in Beijing and a tour of other cities in China for the new James Bond film,
No Time To Die
, has reportedly been cancelled because of the ongoing problems caused by the coronavirus quarantine.
Daniel Craig and the cast will not attend the planned premiere in Beijing or the subsequent publicity tour of China cancelled due to the spread of the coronavirus.
The Sunday Times reports that the decision was made because an estimated 70,000 theaters were closed in China, part of an overall plan to suppress the spreading of the disease. The death toll in China now exceeds 1,600 people.
'SONIC THE HEDGEHOG' RINGS UP RECORD DOMESTIC VIDEOGAME PIC DEBUT OF $57M; GLOBAL LAUNCH AT $100M
02/16/20 @ 1:51 pm EST
Source:
Deadline
| Categories:
Sonic
|
Comments
(0) |
E-mail Article
|
Add a Comment
Deadline
reports that after a string of pricey duds with
Gemini Man, Terminator: Dark Fate,
and
Rhythm Section,
Paramount gets back on track with its net $87M production of
Sonic the Hedgehog.
This film's 4-day projections have continually boomed over the weekend, from $55M+ on midday Friday, to $64M+ Saterday morning to around $68M per Paramount Sunday AM (that's also where the industry average is; some even believe the blue critter can run up to $70M+).
After a strong $20.6M Saturday, a 2% dip from Friday's $21M, for a 3-day of $57M,
Sonic the Hedgehog
has feasibly beat the 3-day start of Legendary/Warner Bros.'
Pokemon: Detective Pikachu
($54.3M) to become the best opening for a videogame feature adaptation of all-time. On a 4-day basis,
Sonic
is also faster than
Detective Pikachu
which earned $58M over a non-holiday period last May.
All in, worldwide for Sonic the Hedgehog is $100M, which is fantastic, but not a record debut for a video game pic. Pikachu's technical global start (with domestic) was $157.3M, while Legendary/Universal's Warcraft was around $119.1M, not counting its pre-box office run in China.