'RICK AND MORTY' SEASON 5 SHARES FIRST LOOK AT EPISODE 8
08/03/21 @ 12:02 pm EST
Source:
ComicBook
| Categories:
Rick and Morty
|
Comments
(0) |
E-mail Article
|
Add a Comment
Rick and Morty
has shared the first look at Episode 8 of Season 5 (via ComicBook.com)

The fifth season of the series has been a wild one to say the least as the topics throughout the episodes thus far have ranged from time gods, incest space babies, giant robots, and major heartbreak. But there has yet to be any major connecting threads tying the episodes together beyond a few character shifts here and there. This is especially true for Rick as he's been trying to spend more time with the rest of his family, but that's going to change with the next episode.

Rick and Morty Season 5 Episode 8 is titled "Rickternal Friendshine of the Spotless Mort". What's most interesting from this first look at the next episode right off the bat is Rick is intentionally separating himself from the rest of his family (which is a major opposite from the seventh episode) before prepping to do something dangerous to himself when he's left alone.

Preview: https://twitter.com/i/status/1422039614739656704
STRANGER THINGS 4 TEASES THE CREEL HOUSE
09/26/21 @ 2:17 pm EST
Source:
YouTube
|
Comments
(0) |
E-mail Article
|
Add a Comment
Another
new trailer
dropped yesterday by Netflix is for the upcoming 4th season of
Stranger Things
and this time we're introduced to the Creel House as we see a family moving in sometime in the 1950s and we quickly see that things are not normal within those walls. When then cut to the 1980s as the Hawkins kids break into the home looking for clues. Dustin does a great Sherlock Holmes impersonation that no one seems to get and then we focus in on a crazy looking grandfather clock that starts to break as we move in on it. The new season will include
Robert Englund
as Victor Creel and will feature series star
David Harbour
starting off in a Russian prison, which may seem very familiar as that is how he appeared for part of the
Black Widow
movie this past summer. No release date has been set for the new season.
A NEW TEASER FOR CHRIS HEMSWORTH IN EXTRACTION 2
09/26/21 @ 1:58 pm EST
Source:
YouTube
|
Comments
(0) |
E-mail Article
|
Add a Comment
Chris Hemsworth
star continues to rise and while most people know him as Thor or might have seen him in
Ghostbusters
or
Men In Black: International
, one of the films that got a lot of acclaim was his Netflix feature
Extraction
. Now Hemsworth is returning to answer the question of whether or not his soldier of fortune character, Tyler Rake, was able to survive the bad situation he was in. Netflix dropped a
teaser trailer
for
Extraction 2
that shows us Rake emerging from a river in Bangladesh, severely wounded but still going. There has been no release date given for the film yet.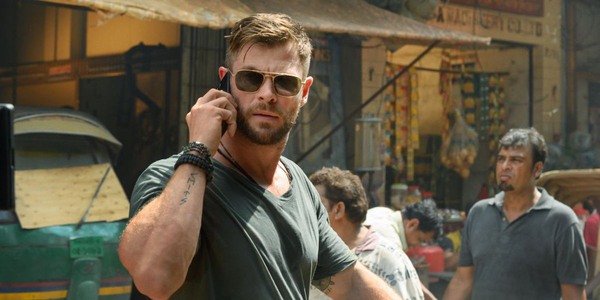 FIRST LOOK AT NETFLIX'S ADAPTATION OF THE SANDMAN
09/26/21 @ 1:51 pm EST
Source:
YouTube
|
Comments
(0) |
E-mail Article
|
Add a Comment
Also among the trailer dropped yesterday, Netflix showed us our first look at
The Sandman
based on the celebrated comic run by
Neil Gaiman
.
The video
introduces us to the protagonist, Dream, played by
Tom Sturridge
. Like in the comics, when a mysterious cult performs a ritual to trap the physical form of Death, they are quite surprised when they capture his brother instead, Dream. Various adaptations of the series have been stuck in the Hollywood pipeline for years, its nice to see things finally happening. No release date was given.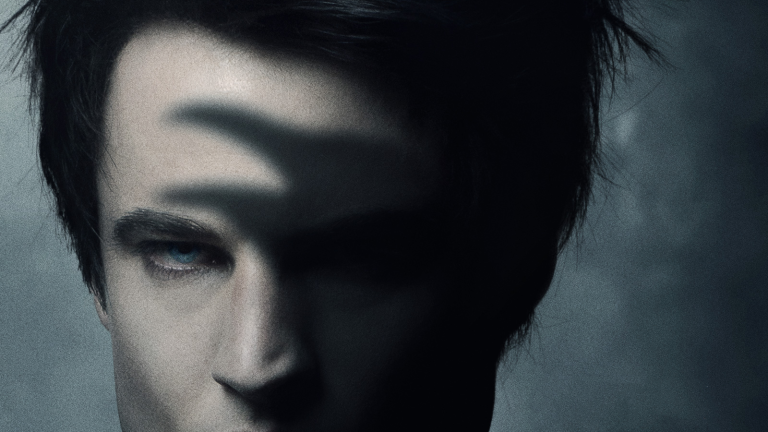 2 CLIPS AND A TRAILER FOR THE WITCHER SEASON 2
09/26/21 @ 1:44 pm EST
Source:
YouTube
|
Comments
(0) |
E-mail Article
|
Add a Comment
Netflix had a big day yesterday dropping a bunch of trailers for some of the most anticipated new series and movies. Kicking it off we have what they call "Road to Season 2" for
The Witcher
.
This video
not only shows a trailer for the new season, but two separate clips. While the series is following the books, they're also making some changes here and there to include some of the short stories as well. But the main focus of the new season will be the relationship between Geralt of Rivia (
Henry Cavill
) and Princess Ciri (
Freya Allan
) as she begins her training. And while we have to wait until December 17th for the new season to begin, we did get an animated feature,
The Witcher: Nightmare of the Wolf
which introduced a lot of the history of the Witchers and laying the groundwork for the upcoming live-action season.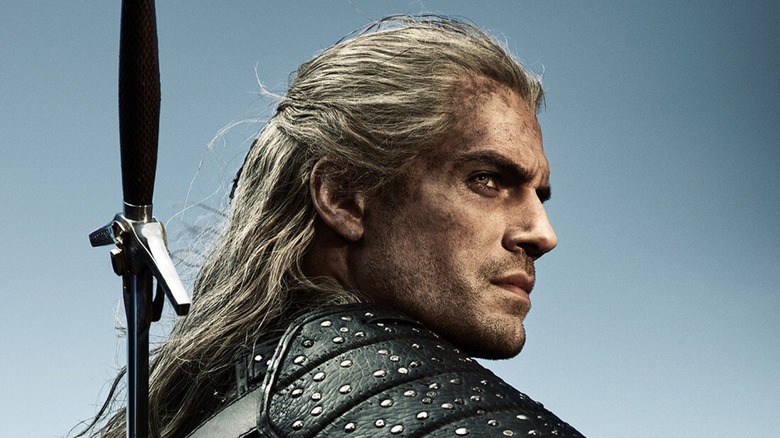 NBC GIVES SERIES ORDER TO NIGHT COURT REBOOT
09/25/21 @ 1:47 pm EST
Source:
Deadline
|
Comments
(0) |
E-mail Article
|
Add a Comment
Deadline
is reporting that NBC has a series order to the return of the classic legal sitcom
Night Court
. The series is coming from
Unbreakable Kimmy Schmidt
co-EP
Dan Rubin
and
Melissa Raunch
from
the Big Bang Theory
. Word of the remake was first talked about in December and got a pilot order in May. The new take will focus on Abby Stone (Rauch), the daughter of the late Harry Stone, who follows in her father's footsteps and becomes a judge over a Manhattan night court. The biggest plus to the series is the return of original series star
John Larroquette
as prosecutor Dan Fielding. Larroquette won an Emmy for the role four times in a row (1984-1988), the first four years of it's eight-year run. After his fourth win, he asked that his name be taken out of consideration. It's not known at this time whether the series will be a 2021/2022 midseason replacement or if it will be held for release at the start of the 2022/2023 season.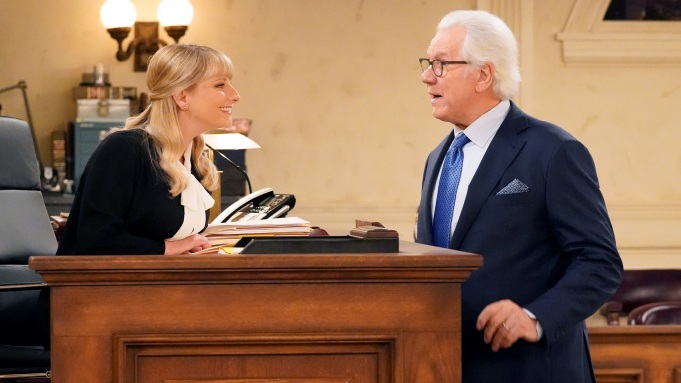 BARBARA BROCCOLI SAYS BOND FILMS ARE MADE FOR THEATRICAL RELEASE
09/25/21 @ 1:35 pm EST
Source:
Deadline
|
Comments
(0) |
E-mail Article
|
Add a Comment
With the recent purchase of MGM by Amazon, there has been some concerned over where the studios output may be headed. Would Amazon want the big movies to debut in theaters or on their streaming service? And one of the biggest properties in their portfolio,
James Bond
, has a new film coming out shortly, the final one in the
Daniel Craig
era,
No Time to Die
. According to
Deadline
, franchise producer
Barbara Broccoli
told Sky in the UK: "We focused on making the films for theatrical release and… I think that's our position. [Amazon] certainly have told us that the films will be theatrical films in the future. And we'll see what happens." Craig, for his part, would've been greatly disappointed if the film had been moved to a streaming debut because of the pandemic. "It would have been sad [to see it on a streaming service], and we got here and we're going to actually get into the cinemas," the actor said.
SHANG-CHI CONTINUES TO RULE THE BOX OFFICE
09/25/21 @ 1:10 pm EST
Source:
Deadline
|
Comments
(0) |
E-mail Article
|
Add a Comment
It appears that Marvel will stay master of the box office for the fourth week in a row as
Shang-Chi and the Legend of the Ten Rings
pulls in $3.6 million on Friday and is estimated to make $12.8 million over the three-day weekend, keeping it in the top slot again. The film has already surpassed
Black Widow's
$186.7 million domestic total according to
Deadline
and should finish the weekend with a running total of $196 million. It's only real new contender,
Dear Evan Hansen
, is having a rough time taking in only $3.3 million on Friday and estimated weekend take of $7.3 million, putting it solidly at second in the box office charts. This is likely the final weekend for
Shang-Chi
in the lead with
Venom: Let There Be Carnage
opening up on October 1st.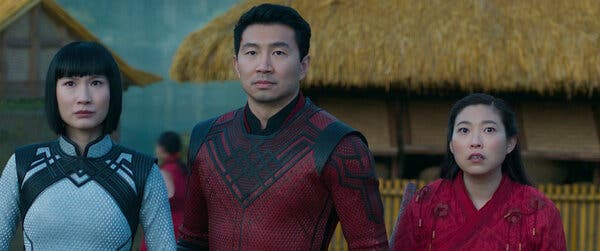 AQUAMAN AND THE LOST KINGDOM ADDS THREE TO THE CAST
09/25/21 @ 12:57 pm EST
Source:
The Hollywood Reporter
|
Comments
(0) |
E-mail Article
|
Add a Comment
The upcoming
James Wan
directed
Aquaman and the Lost Kingdom
has added three new members to the cast according to
The Hollywood Reporter
.
Indya Moore
boards the project as Karshon, originally a Green Lantern villain that appears as a humanoid/shark hybrid, though the character will be gender swapped for the film.
Jani Zhao
is playing a character created for the film named Stingray, so we know nothing about her. The third actor is
Vincent Regan
will be playing Atlan, the ancient ruler of Atlantis, replacing
Graham McTavish
who portrayed the role in the first film. We also get word that
Randall Park
who played Dr. Stephen Shin, would be returning for the sequel. Production on the film began in June in London. It's slated to be in theaters December 16th, 2022.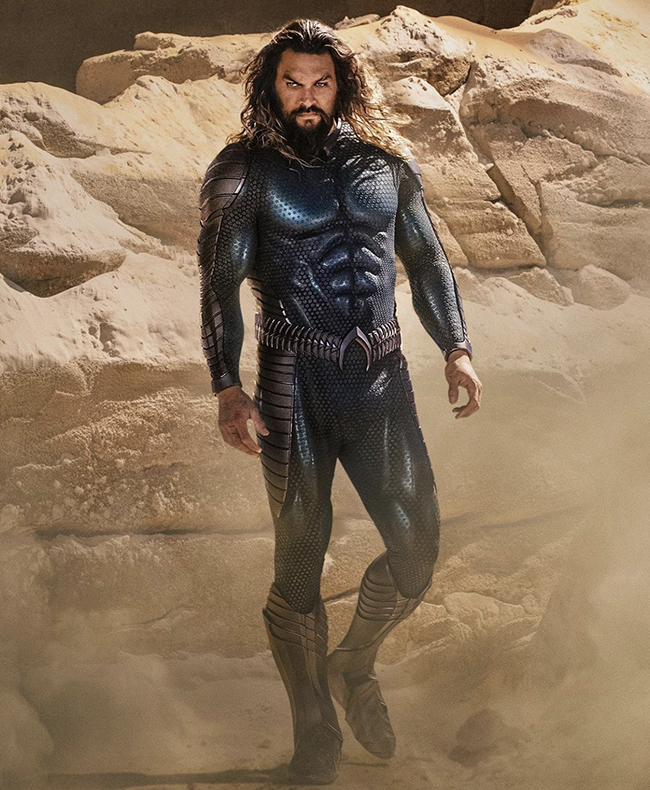 NETFLIX RELEASES A CLIP FROM RED NOTICE - JOHNSON & REYNOLDS VS GADOT
09/25/21 @ 12:44 pm EST
Source:
YouTube
|
Comments
(0) |
E-mail Article
|
Add a Comment
Netflix has
released a clip
from their upcoming
Red Notice
film that stars
Dwyane Johnson
as FBI Special Agent John Hartley, who joins forces with
Ryan Reynolds
con artist character Nolan Booth to go after
Gal Gadot's
art thief Sarah Black. The clip shows a confrontation between the three over a priceless piece of art and while its two-against-one, the two don't seem to be doing so well.
Red Notice
will begin streaming on Netflix on November 12th.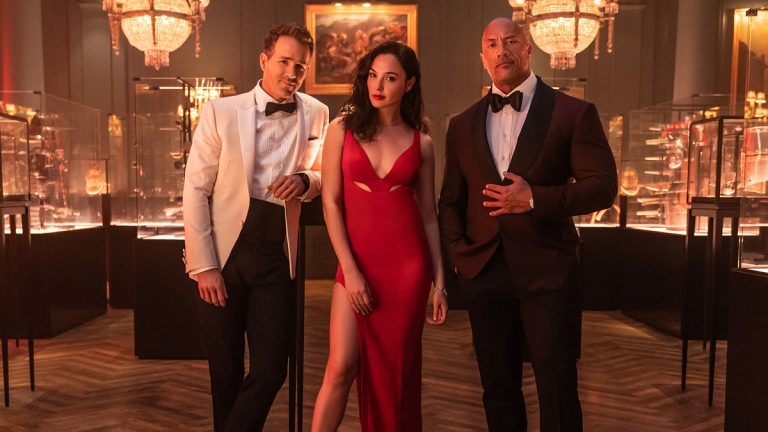 'CLIFFORD THE BIG RED DOG' RETURNS TO Q4 RELEASE SCHEDULE, WILL GO DAY AND DATE IN THEATERS AND ON PARAMOUNT+
09/24/21 @ 2:38 pm EST
Source:
Deadline
| Categories:
MIsc
|
Comments
(0) |
E-mail Article
|
Add a Comment
In the wake of being quite content with the theatrical and Paramount+ day-and-date release of
Paw Patrol
, the studio is putting the eOne/New Republic Pictures feature
Clifford: The Big Red Dog
back on the calendar for Wednesday, Nov. 10 in both theaters and on the ViacomCBS streaming service.
The decision is also due to the ongoing pandemic, the safety for kids 6-11–
Clifford
's main demo and changing consumer behavior.
If you remember, Sony moved
Ghostbusters: Afterlife
out of the Veterans Day stretch there and put it on Nov. 19. Opening Nov. 12 wide, the same weekend as
Clifford
and aimed at a completely different, older demo is Focus Features' TIFF-award winning Kenneth Bragnagh childhood biopic
Belfast.
Deadline
first told you that
Clifford the Big Red Dog
was moving out off September 17 due to Covid, and kids being unable to be vaccinated. The pic's world premiere at TIFF was also pulled; however, Paramount delighted exhibitors with a sneak peek of the movie at CinemaCon. The pic's long-lead tracking was in the 90s.
Walt Becker directed
Clifford
off a screenplay by Jay Sherick and David Ronn and Blaise Hemingway. Screen story by Justin Malen and Ellen Rapoport.