'KRAVEN THE HUNTER' FILM REPORTEDLY EYES JODIE TURNER-SMITH TO PLAY CALYPSO
07/29/21 @ 8:26 am EST
Source:
Screen Rant
| Categories:
Marvel
|
Comments
(0) |
E-mail Article
|
Add a Comment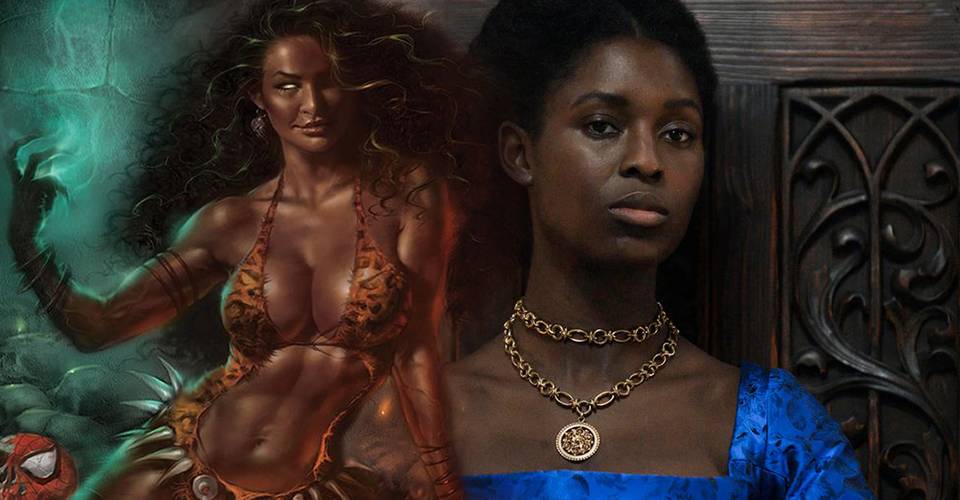 Sony Pictures is reportedly eyeing Jodie Turner-Smith for the role of Calypso in
Kraven the Hunter
.
Set to open in theaters in January 2023,
Kraven the Hunter
is Sony's next installment in their own cinematic universe, SPUMC (Sony Picture's Universe of Marvel Characters), and will feature Aaron Taylor-Johnson in the title role.
Kraven the Hunter is one of Spider-Man's most recognizable villains, and he tends to have his own group of supporting players, one of them being Calypso.
Introduced in
The Amazing Spider-Man
#209 in 1980 by Denny O'Neil and Alan Weiss, Calypso is a voodoo priestess who is often an ally and love interest of Kraven. Calypso was the main villain in Todd McFarlane's five-issue opening arc "Torment," whose first issue sold 2.65 million copies and was at the time the best-selling comic book of all time. Calypso has been featured in both
Spider-Man: The Animated Series
and
The Spectacular Spider-Man
as well as video game adaptations of
Spider-Man 3
and
Spider-Man: Shattered Dimension
.
No other details are known about the character or who else the studio is considering, but the role of Calypso is expected to be a major one in the film. (via
Screen Rant
)
'AMERICAN GLADIATORS' SET TO RETURN WITH MGM TEAMING UP WITH WWE
09/24/21 @ 2:17 pm EST
Source:
Deadline
| Categories:
WWE
|
Comments
(0) |
E-mail Article
|
Add a Comment
Deadline
reports that
American Gladiators
, the classic competition series that originally premiered in 1989, is taking another shot at the obstacle course.
MGM has reportedly teamed up with WWE for a reimagined version of the non-scripted series that will feature a slew of WWE wrestling superstars.
Mark Burnett and his team are currently pitching the rebooted series, which is based on the format created by Johnny Ferraro and Dan Carr, to broadcasters and platforms.
It seems like good timing for the Hollywood studio and Vince McMahon's wrestling federation given the success of physical competition series in the non-scripted space from
American Ninja Warrior
to
Floor Is Lava
and
Holey Moley
as well as the growing focus on WWE with Netflix's interactive film
Escape The Undertaker
and a documentary series about McMahon from Bill Simmons as well as Blumhouse TV scripted series
The United States of America Vs. Vince McMahon
in the works.
Deadline also revealed earlier this year that a documentary about
American Gladiators
has been set as an upcoming 30 for 30 from ESPN and Vice Studios.
ORIGINAL ART ON THE EXP FRIDAY 7-8 PM ET AND COMIC COLLECTIBLES MONDAY NIGHT 6-8 PM ET!
09/24/21 @ 10:53 am EST
Source:
The Experience
| Categories:
MIsc
|
Comments
(0) |
E-mail Article
|
Add a Comment
Join Dynamic Forces Friday Night (9/24/21: 7-8pm ET) for Original Art
AND Comic Collectibles on Monday Night (9/27/21: 6-8pm ET)!
on THE EXP!
Tune in to watch at The EXP FRIDAY
Tune in FRIDAY, WEDNESDAY and MONDAY NIGHT to see RARE and LIMITED Comic Book Collectibles
ORIGINAL ART SHOW - 9/24/2021 Friday 7-8 PM ET
DYNAMIC FORCES COMIC COLLECTIBLES SHOW 9/27/2021 Monday 6-8 PM ET
DYNAMIC FORCES COMIC COLLECTIBLES SHOW 9/29
/2021 Wednesday 6-8 PM ET
Featuring Silver/Bronze Age, Signed Books, Sketch Covers, Variant Covers, Original Art
and MUCH MORE!
Be sure to join Dynamic Forces for 1 hour of Original Comic Art and 2 hours of Limited Edition Comic Collectibles Every Monday, Wednesday and Friday!
Original Art Show Fridays from 7-8 PM ET and
Dynamic Forces Comic Collectibles Show Monday and Wednesdays from 6-8 PM ET!
ALSO, remember to check out Dynamic Forces for other rare Comic Collectibles
VAULT ANNOUNCES NEW FANTASY SERIES, 'END AFTER END'
09/24/21 @ 10:46 am EST
Source:
Vault Comics
| Categories:
MIsc
|
Comments
(0) |
E-mail Article
|
Add a Comment
Vault is thrilled to announce
END AFTER END
, a wild, fast-paced fantasy series series co-created by writers
Tim Daniel (The Plot, Fissure) and David Andry (Resonant), with artist Sunando C.

The End After End never ends...

"Like many people over the past eighteen months, I'll freely admit that I ran aground--drained and unfocused by everything swirling around (us all) and last March," said Tim Daniel. "I was thoroughly, creatively exhausted. I found myself casting about for a source of inspiration. I discovered it was standing right in front of me for nearly a decade in the person of my good friend and Resonant writer David 'DB' Andry.

"All it took was one call and five hours later we had mapped out the entirety of a war-fantasy tale that was then entitled, At The Moment of Your Death. Strangely enough, a couple of weeks into the project, my eight-year-old daughter Olivia handed me a sketch, and at the top of the page she'd written End After End...now look, the universe can point you in a direction, and all you really must do is open yourself up to the possibilities...

"The End After End is just that, and Walt Willem has a second chance to open himself up to what he can be and not what he once was nor what he thinks he should be--and how many of us have the endurance to push through the doorway of life's many endings to discover who we really are and not allow ourselves to be defined by them?"

"Walt, our main protagonist, wants to make a difference, to be a hero, to be remembered," added David Andry. "He didn't get the chance to do so in the real world, but maybe he can in the End After End? Walt is dumped right into the middle of an endless war, a foot-soldier with no special skills or abilities. A cog in a great, grinding wheel. What kind of difference can this type of man make?

"Tim and I are really channelling ourselves through Walt, our feelings of struggling against impossible odds, minor players in the grand scheme of things, just trying to make a difference in this world. We both want to make our mark on the industry. Not necessarily with sales or awards, but by impacting people with our stories."

"When Tim and I first started talking about what I wanted to do at Vault, I told him that I really wanted to work on something with a lot of world-building and design, something huge and epic in scale," said Sunando C. "With END AFTER END, DB and Tim really delivered. I couldn't be more excited about all the demands of this story, creating the titular End after End from the ground up and while we're still working on the art for the first issue, there are things in the scripts for issues 2, 3, 4, 5 and beyond that I can't wait to get to."

END AFTER END #1 will hit store shelves in January 2022. The entire series will feature variant covers by Liana Kangas (She Said Destroy, Trvue Kvlt).


'DOCTOR WHO' SHOWRUNNER RUSSELL T. DAVIES TO RETURN NEXT SEASON
09/24/21 @ 10:40 am EST
Source:
Variety
| Categories:
Doctor Who
|
Comments
(0) |
E-mail Article
|
Add a Comment
Russell T. Davies, the veteran screenwriter who is credited with helping to revive
Doctor Who
in 2005, will take over from current showrunner Chris Chibnall,
Variety
reports.
Davies will return to the long-running series in 2023, which also happens to be the show's 60th anniversary.
The next season will again be a co-pro between BBC Studios and Welsh-based Bad Wolf. When Davies, who is Welsh, revived the show 16 years ago he moved production to Wales.
Davies worked on
Doctor Who
for five years overseeing the ninth and tenth iterations of the doctor: Christopher Eccleston and David Tennant. He is also responsible for critically acclaimed shows including
Torchwood
,
A Very English Scandal
and, most recently,
It's a Sin
.
'SHANG-CHI' ECLIPSING 'BLACK WIDOW' TODAY AS HIGHEST-GROSSING DOMESTIC PANDEMIC FILM
09/24/21 @ 10:33 am EST
Source:
Deadline
| Categories:
Marvel
|
Comments
(0) |
E-mail Article
|
Add a Comment
Marvel's
Shang-Chi and the Legend of the Ten Rings
continues to crush any industry doubts about audience's demand for stateside moviegoing, for as of today, the Destin Daniel Cretton-directed movie will become the highest grossing movie during the 2020-21 pandemic to date, clicking past Marvel's
Black Widow
which stands at $183.4M through yesterday.
Shang-Chi
accomplished this feat on a pure theatrical window, versus the controversial day-and-date Disney+ Premier strategy of
Black Widow
; the studio recently announcing that the Marvel Asian American Superhero feature will be available free to Disney+ subscribers on Nov. 12, Disney+ Day. The success of
Shang-Chi
at the domestic box office encouraged Disney to stick with a theatrical window release pattern for its remaining titles on its 2021 slate rather than push them to Disney+.
Shang-Chi
is just $200K behind
Black Widow
through Thursday with $183.2M. It won't be shocking if
Shang-Chi
reigns again in its fourth weekend at No. 1, the expectation that the MCU pic will file between $11M-$12M (down between 45 and 49%). (via
Deadline
)
DYNAMITE COMICS: VAMPIRELLA & CHRISTOPHER PRIEST COME TO NFTS
09/24/21 @ 10:27 am EST
Source:
Dynamite
| Categories:
Dynamite
|
Comments
(0) |
E-mail Article
|
Add a Comment
Vampirella is bringing the heat to the NFT collectibles sphere today, with a hotly anticipated launch of digital comics, graphic novels and more on Terra Virtua. Featuring the work of critically acclaimed industry legend Christopher Priest (
Black Panther, Deathstroke
), Ergün Gündüz, and superstar J. Scott Campbell (
Gen13, Amazing Spider-Man),
there is something for every kind of collector.
Front and center for this drop is the 50th anniversary prestige comic series of Vampirella. Written by Christopher Priest, drawn by Ergün Gündüz, and lettered by Willie Schubert, its historic first issue will be available now as a non-fungible digital collectible. Upon its initial release in comic book stores, it quickly became the highest selling full priced periodical in Dynamite's history. Terra Virtua will also be offering the
Seduction of the Innocent
graphic novel, compiling the first six full issues of the series, plus the #0 issue originally released for Free Comic Book Day 2019. A deluxe Director's Cut edition will also be available, with a more limited run and additional extra features only capable in the NFT space.
Both of the two previous Director's Cut deluxe NFT graphic novels, for
The Boys
by Garth Ennis and Darick Robertson, and
Red Sonja: Queen of Plagues
by Gail Simone and Walter Geovani have already completely sold out. While collectors are already selling and seeing incredible returns on the secondary market, with a Dynamite record of $5,000 for one of these resales.
Writer Christopher Priest will also be conducting an AMA, "Ask Me Anything" on Reddit for fans looking to learn more about his work on Vampirella, his broader career, the NFT collectibles space, and much more.
Questions can be asked now
, and Priest will be responding with answers Friday September 24 at 12 PM noon EST.
In addition to the comic and graphic novel releases, Terra Virtua has created a special 3D Vampirella statue based on the art of J. Scott Campbell. This first of its kind for Dynamite features animated features that truly bring it to life, as Vampirella's cape and whole body move. The platinum edition of the statue will be available in a 24 hour auction starting at 9 AM EST.
These releases are in addition to the aforementioned
The Boys
and
Red Sonja,
both with NFT editions still available. As well as a wide range of unique digital lithographs, featuring Dynamite's most popular characters portrayed by some of their respective definitive and top tier artists. Fans can stay tuned to Dynamite and Terra Virtua via email and social media for additional news as more exciting NFT releases roll out.
These limited-edition digital collectibles are available to purchase on Terra Virtua here:
https://terravirtua.io/marketplace?page=1&nft_type_code=COMICS&brand_code=DYNAMITE
'DUNE' RELEASES BRAND NEW INTERNATIONAL TRAILER FOOTAGE
09/23/21 @ 4:59 pm EST
Source:
ComicBook
| Categories:
MIsc
|
Comments
(0) |
E-mail Article
|
Add a Comment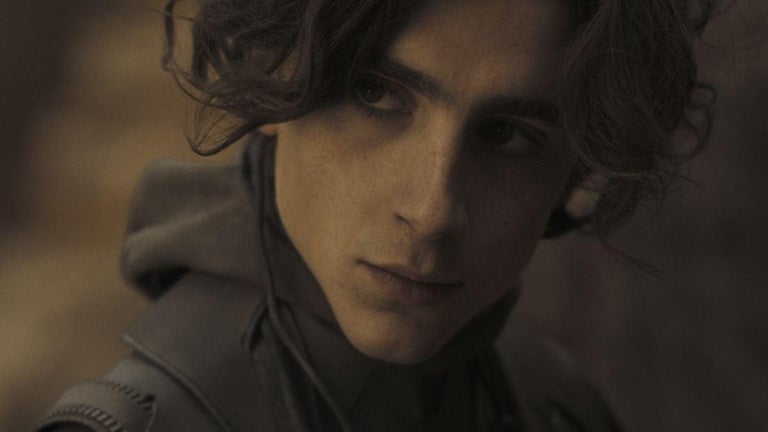 Dune
has released a trailer with some new footage ahead of the movie's release in October.
For this clip, Timothee Chalamet's Paul Atreides takes center stage again. His quest to help his father and the people they lead come into greater focus at this moment.
For viewers unfamiliar with the novel, this latest clip does a great job of filling in the blanks of what the story skeleton looks like for this movie. Spice is explained in better detail, and the conflict at the heart of the narrative is more spelled out.
It's curious that Warner Bros. didn't elect for a more straightforward trailer in domestic markets, but they probably had a reason. Denis Villeneuve has made a visually arresting film, and fans are excited to see what he can do with the material. The moody color palette and surprising action are all over this latest trailer. (via
ComicBook.com
)
Dune
opens in theaters and will be released on HBO Max on October 22nd.
Trailer:
https://youtu.be/T17Y1vqN7g4
'MUPPETS HAUNTED MANSION' SCARES UP FIRST TRAILER FOR DISNEY+ HALLOWEEN SPECIAL
09/23/21 @ 4:43 pm EST
Source:
Deadline
| Categories:
Disney
|
Comments
(0) |
E-mail Article
|
Add a Comment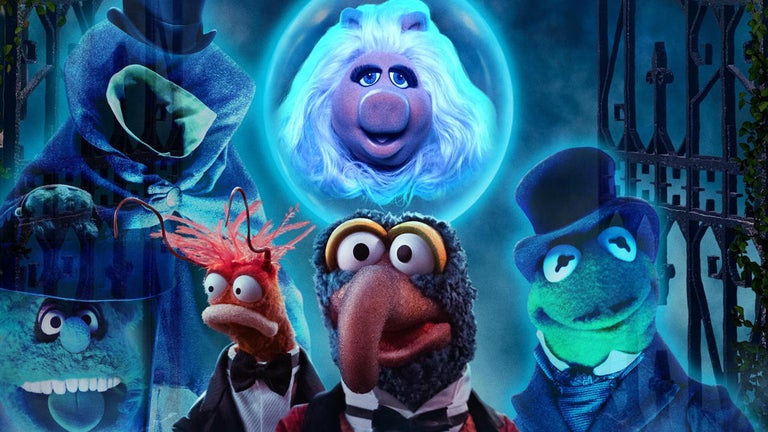 October will bring the first Halloween special featuring The Muppets, and the show's initial trailer has arrived.
Muppets Haunted Mansion
premieres Friday, October 8, exclusively on Disney+. Starring in the special alongside the Muppets are Will Arnett (as The Ghost Host), Yvette Nicole Brown (The Hearse Driver), Darren Criss (The Caretaker) and Taraji P. Henson (The Bride).
In
Muppets Haunted Mansion,
the Great Gonzo (world-famous daredevil artiste) has done it all, seen it all and survived it all. But on Halloween night, the fearless Gonzo takes on the greatest challenge of his life by spending one very daring night in the most grim grinning place on Earth: the Haunted Mansion.
Muppets Haunted Mansion
also will feature appearances from Chrissy Metz, Alfonso Ribeiro, Edward Asner, Jeannie Mai, Danny Trejo, Sasheer Zamata, Craig Robinson, Skai Jackson, Pat Sajak, Geoff Keighley, Justina Machado, Kim Irvine and John Stamos as himself. (via
Deadline
)
Trailer:
https://youtu.be/sN_m0GeeCTg
DYNAMITE'S NFT RELEASES SELLING OUT
09/23/21 @ 4:34 pm EST
Source:
Dynamite
| Categories:
Dynamite
|
Comments
(0) |
E-mail Article
|
Add a Comment
Dynamite is excited to announce some of the early success and surprises in the NFT collectibles collaboration with partner Terra Virtua. With sell-outs and impressive secondary market sales, this is a growing exciting space for comics and artwork.
Beyond the initial lithographs rollout, the first major NFT comics release through the partnership was a unique digital edition of hit The Boys by Garth Ennis and Darick Robertson. The more limited Director's Cut versions of the NFT comic have completely sold out, though additional versions remain available for collectors to purchase.
One week later, the same happened with the release of the fan-favorite Red Sonja run by Gail Simone and Walter Geovani. The 100 Director's Cuts sold out almost immediately. With other iterations still available.
The secondary market is heating up too, as fans sell and trade from their NFT collections. A copy of The Boys Director's Cut sold on the market for $5,000, a record for Dynamite's NFT comics.
With more exciting releases coming from the partnership with Terra Virtua, Dynamite encourages fans to check out the current offerings and stay tuned for the latest news on what is coming next in this exciting arena!
The limited edition digital collections are available to purchase on Terra Virtua here:
https://terravirtua.io/marketplace?page=1&nft_type_code=COMICS&brand_code=DYNAMITE
IS SASHA CALLE'S SUPERGIRL GETTING AN HBO MAX SPINOFF SERIES AFTER 'THE FLASH' MOVIE?
09/23/21 @ 4:29 pm EST
Source:
MovieWeb
| Categories:
DC
|
Comments
(0) |
E-mail Article
|
Add a Comment

Supergirl
may be coming to an end on The CW. But before the curtains have even closed on that show, Sasha Calle's movie-based iteration of the character is now rumored to be getting her own exclusive HBO Max series in place of the long gestating Supergirl movie. We already know that Calle's debut in the DC Extended Universe will be in
The Flash
movie, alongside the title character, and both Ben Affleck and Michael Keaton's versions of Bruce Wayne/Batman, but it seems that her appearance in the movie will come without much explanation of her origin or any kind of back story, which the series will then pick up on.

The rumors say that the series will not feature Superman in any way, but instead will probably feature Michael Keaton's Bruce Wayne in some way, which obviously would then also provide a connection between the series and the events of The Flash. It also was suggested that some other Kryptonians could well appear in the show.

While DC fans have been getting their Supergirl fix from the Arrowverse based series on The CW, that version of the character has been very much an old school portrayal of Superman's cousin, who arrived on Earth many years after Karl-El had arrived as an infant and gone on to become a global hero. In The Flash, Sasha Calle's take on the character will not have such a simple backstory. It is believed the new iteration has been developed on the Cir-El character created in 2003 by Scott McDaniel and Steven T Seagle. This version is a mysterious human/Kryptonian hybrid, who originally laid claim to being the daughter of Superman and Lois Lane, although that was later proven untrue. (via MovieWeb)