ELVIRA FACES THE WRATH OF CON ON KICKSTARTER
07/22/21 @ 1:45 pm EST
Source:
Dynamite
| Categories:
Dynamite
|
Comments
(0) |
E-mail Article
|
Add a Comment
As the summer heats up, Elvira, the legendary Mistress of the Dark is busting out with a brand-new comic book tale for her fiendish fans!
THE WRATH OF CON is available right now only on Kickstarter!
Elvira chimed in, "If you're like me, and I know you are exactly like me (
wink
), you're missing the wonderfully wacky world of San Diego Comic Con this summer. I mean where else can you go dressed like
this
and feel normal. So since conventions are still DOA, I'm bringing the show to you, my sweeet darlings!"
She has just the treat for everyone! Haven't you always wanted to go to Comic Con with Elvira? Well, with her "Diabolical Double D" creative partners of writer David Avallone (
Bettie Page, Drawing Blood
) and artist Dave Acosta (
Dragon
), she's whipped up a fun-filled original story to get everyone through this summer sans San Diego!
In her new story, Elvira is the Guest of
Horror
at the "San Diego Popculturama" convention. The only problem is, an army of angry maniacs want her head on a platter! In a tale featuring cosplay, celebrity, back issue hunting, and... ritual cult murder - THE WRATH OF CON is not to be missed!
"I've been a regular at San Diego Comic Con since 1989... (I was, um, five years old, let's say...) and it's always a big part of my summer," said writer David Avallone. "Missing it two years in a row has been a bummer, and this comic felt like a great way to honor the wonderful experience we're all missing, and poke a little affectionate fun at it as well. San Diego aside, I hope this story will be a delight for anyone who's ever gone to any convention... even for anyone who's ever been a devoted fan of anything. Fans make everything we do possible, and I get to wake up every morning and do this dream job -- writing comic books -- purely from their support and generosity. So this one is for them."
Artist Dave Acosta added, "We've all missed Comic Cons, but now you can get a taste of the madness with none other than ELVIRA as your escort! I'm so happy to team up with David, Walter, Taylor, and of course Cassandra, once again, in a direct sequel to last year's OMEGA MA'AM. Drawing that project was a dream come true for me, and now, we will deliver the mother of all sequels with WRATH OF CON! "
The stuffed-full 48 page comic book is presented in a premium format, showcasing the contributions of Elvira, Avallone, Acosta, colorist Walter Pereyra, and letterer Taylor Esposito. Dynamite and the Mistress of the Dark are offering this limited edition release directly to fans on Kickstarter, for an unbeatable price!
Options and extras are abound on the Kickstarter campaign. The book is available with multiple cover variations, from a logo-free "virgin" edition, black & white, a photo of Elvira, or even ultra-rare metal, holo-foil, and even lava foil chase variants! Collectors can get the book signed by Elvira, and or "graded" by CGC Comics to preserve its condition and value. Add-on goodies include a high quality lithograph print, trading cards, collectible coins, and the spooky spectral board!
Add Elvira's Escapade to Your Collection Here!
'STRANGER THINGS': NETFLIX TEASES SPINOFF FOCUSING ON FAN-FAVORITE CHARACTER
09/27/21 @ 10:37 pm EST
Source:
ComicBook
| Categories:
Stranger Things
|
Comments
(0) |
E-mail Article
|
Add a Comment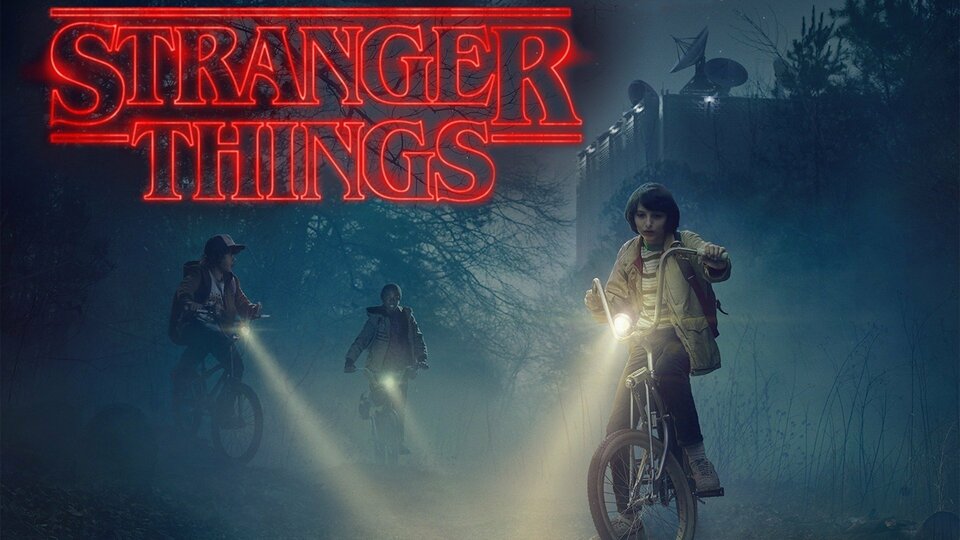 It feels like Season 4 of
Stranger Things
is closer than ever, and fans are eager to see how the latest chapter of the genre-bending Netflix series comes together. While the ending of the series is reportedly in sight, some will argue that there's a wealth of story to still be explored, something that has already been the case for various comics and prose books.
During a recent appearance the Code Conference, Netflix executive Ted Sarandos spoke about the success of
Stranger Things,
and also hinted at potential "spinoffs" for the flagship show.
"Franchises are good, but what you want are hits," Sarandos explained, before referring to the series as "a franchise being born."
According to Deadline's reporting, there's a chance that a potential spinoff could come to fruition thanks to Millie Bobby Brown, as part of her own existing deal with Netflix. It's unclear at this point if Brown would reprise her role as Jane "Eleven" Hopper in the series, or just serve in a producer role, but the actress has expressed her hopes for where her character's storyline goes.
"I hope she finds who she is, without a boy, a male influence in her life," Brown said of Eleven in Season 4 in an interview with
Elle Magazine
. "There's Mike and Papa and Hopper and all the boys really. Even without Max, she needs to find herself by herself. Everyone needs that moment in life to sit there and think, 'Who am I as a person, who am I without everyone around me? How can I really love myself?' I don't know if she knows how to do that yet. So I would like an arc for Eleven to learn how to love herself and learn who she is, which is hard in the circumstances she's in. I think that she needs a little self journey."
Meanwhile, fans have been left guessing exactly how many seasons Stranger Things has left, although those in the cast and crew have indicated that the ending is already figured out. (via
ComicBook.com
)
CHECK OUT SOME 'MARVEL'S VOICES: COMUNIDADES' #1 VARIANT COVERS
09/27/21 @ 10:43 pm EST
Source:
Marvel
| Categories:
Marvel
|
Comments
(0) |
E-mail Article
|
Add a Comment
This November, Marvel Comics is proud to present MARVEL'S VOICES: COMUNIDADES! This latest one-shot in the groundbreaking Marvel's Voices series will continue the tradition of highlighting the cultural richness of Marvel Comics and uplifting new voices in the comic book industry. Following the success of MARVEL'S VOICES: LEGACY and MARVEL'S VOICES: PRIDE, MARVEL'S VOICES: COMUNIDADES will turn the spotlight to Latino and Latinx heroes and creators from all corners of the Marvel Universe. These all-new stories will feature thrilling adventures of some of Marvel's most popular heroes while celebrating the range of their cultural heritage as told by fan-favorite writers and artists and those making their Marvel Comics debut.
Marvel's first Latino super hero, White Tiger, was created by writer Bill Mantlo and artist George Pérez in 1974's DEADLY HANDS OF KUNG FU #19. Since then, Marvel has introduced many new Latino-descent heroes from a multitude of different backgrounds including current stars such as Miles Morales, America Chavez, and Reptil. Join us in celebrating these heroes and many more when MARVEL'S VOICES: COMUNIDADES #1 hits stands on November 10!
'THE BOYS' SPINOFF A GO AT AMAZON WITH NEW SHOWRUNNERS
09/27/21 @ 10:13 pm EST
Source:
Hollywood Reporter
| Categories:
The-Boys
|
Comments
(0) |
E-mail Article
|
Add a Comment
The Boys
spinoff is moving forward at Amazon,
THR
reports.
The retail giant/streamer has handed out a series order for its college-set spinoff from Eric Kripke's breakout superhero drama. As part of the pickup, Michele Fazekas and Tara Butters — who previously oversaw ABC Marvel drama
Agent Carter —
have boarded the untitled series as showrunners. The longtime writing duo take over for Craig Rosenberg, who departed the drama following creative differences with Amazon and producer Sony Pictures TV.
In the works for more than a year, the untitled series is set at America's only college exclusively for young-adult superheroes (run by Vought International). It's described as an irreverent, R-rated series that explores the lives of hormonal, competitive superheroes as they put their physical, sexual and moral boundaries to the test, competing for the best contracts in the best cities. It's part college show, part
Hunger Games
— with all the heart, satire, and raunch of
The Boys
.
Jaz Sinclair (
Chilling Adventures of Sabrina
), Lizze Broadway (
Here and Now
), Shane Paul McGhie (
Unbelievable
), Aimee Carrero (
Elena of Avalor
), Reina Hardesty (
Brockmire
) and Maddie Phillips (
Teenage Bounty Hunters
) will play the young superheroes. Additional castings are expected to be announced later.
DIEGO LUNA: 'STAR WARS: ANDOR' FINISHED SHOOTING; EXPECT "FAMILIAR FACES"
09/27/21 @ 10:46 pm EST
Source:
Deadline
| Categories:
Star Wars
|
Comments
(0) |
E-mail Article
|
Add a Comment
A smile widens on Diego Luna's face when asked about what's ahead for his
Star Wars
character Cassian Andor in the upcoming Disney+ series
Star Wars: Andor.
The cheeky grin is a combination of anticipation, excitement and a splash of secrecy regarding the 12-episode project he executive produced and stars in, set to be released in 2022.
"You'll definitely see familiar faces," Luna told
Deadline
about
Andor
while promoting the return of his Amazon Prime Video original series
Pan Y Circo
on October 8. "I can tell you about this project like no other because I can't spoil the ending if you've seen [
Stars Wars:
Rogue One
] already. No matter what I say, I can't ruin the ending."
While Luna shared a laugh about how open he is to discuss Andor's big-screen demise, he also avoided getting too deep into what lies ahead in the prequel series. Sho0ting is done on the film now and "... we're getting it ready for audiences to see it," Luna said.
'VENOM 2' CARNAGE TRANSFORMATION CLIP REVEALED
09/27/21 @ 4:22 pm EST
Source:
ComicBook
| Categories:
Marvel
|
Comments
(0) |
E-mail Article
|
Add a Comment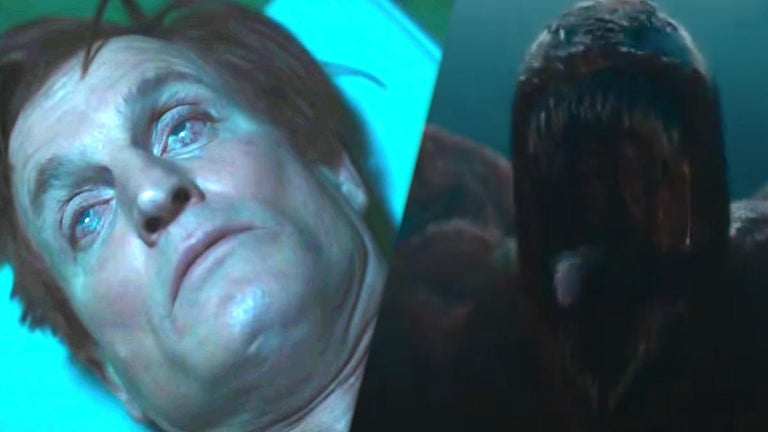 Venom: Let There Be Carnage
has released a new clip, which reveals the scene in which Woody Harrelson's character, serial killer Cletus Kasady, transforms into the evil symbiote, Carnage. It's the sort of "money shot" that Marvel Comics fans have been waiting years for, ever since Carnage made his debut in
Amazing Spider-Man
#361 in 1992.
Now, despite a long wait and numerous delays, Carnage is getting his live-action debut on the big screen, and from the look of the scene below, Carnage will indeed be getting his due -- and Harrelson's going to have a lot of fun hamming it up as the Marvel villain. (via
ComicBook.com
)
Venom: Let There Be Carnage
will be in theaters on October 1st.
Clip:
https://twitter.com/i/status/1442475364115124234
'LICORICE PIZZA' TRAILER RELEASED
09/27/21 @ 4:15 pm EST
Source:
Variety
| Categories:
M-Rex
|
Comments
(0) |
E-mail Article
|
Add a Comment
The first trailer for Paul Thomas Anderson's
Licorice Pizza
is here,
Variety
reveals.
The film will have a limited release on Nov. 26 and expand nationwide on Dec. 25. Set in Los Angeles' San Fernando Valley during the 1970s,
Licorice Pizza
stars Bradley Cooper, Benny Safdie, Valley native Alana Haim and Philip Seymour Hoffman's son Cooper Hoffman, who will make his feature debut.
Cooper will play a Hollywood director, while Hoffman will play a child actor and Safdie will play a politician running for office. Cooper's character appears to be playing Jon Peters, the former hairdresser and film producer, who instructs Hoffman's character on the intricacies of pronouncing his girlfriend Barbra Streisand's last name.
A nostalgic reference for teens in the 1970s, Licorice Pizza was a beloved chain of record stores in Southern California that offered free licorice, comfy couches and racks of music magazines along with all the top albums.
DAVID E. TALBERT DEVELOPING MUSICAL SERIES 'MADELYN SQUARE GARDENS' FOR DISNEY
09/27/21 @ 4:07 pm EST
Source:
Deadline
| Categories:
Disney
|
Comments
(0) |
E-mail Article
|
Add a Comment
Following the success of his Netflix musical film
Jingle Jangle: A Christmas Journey,
playwright and filmmaker David E. Talbert has been tapped to develop a musical series for Disney Branded Television,
Deadline
reports. The series,
Madelyn Square Gardens,
marks the first development project announced since Ayo Davis was elevated to president of the division.
Madelyn Square Gardens
tells the story of a young woman named Madelyn as she moves to New York from Mississippi, thinking her dreams of being on Broadway are about to come true. But she soon discovers that she will need more than raw talent to beat out the competition at her elite performing arts school. She will also set off on an unexpected journey that will reveal why her grandfather ran off to New York City with his own Broadway ambitions, never returning home.
Talbert, alongside his wife and partner Lyn Sisson-Talbert, will produce through their Golden Alchemy Entertainment banner.
In addition to
Madelyn Square Gardens
at Disney Branded Entertainment, Talbert has
Better Late,
a single-cam comedy in development at sibling ABC, which he is produced alongside LeBron James and Maverick Carter of SpringHill Entertainment.
'BABYLON 5' REBOOT OFFICIALLY IN THE WORKS
09/27/21 @ 4:00 pm EST
Source:
Variety
| Categories:
MIsc
|
Comments
(0) |
E-mail Article
|
Add a Comment
A
Babylon 5
reboot is in development at The CW,
Variety
reports.
Original series creator J. Michael Straczynski is onboard to write the project. He will also executive produce under his Studio JMS banner. Warner Bros. Television, which produced the original series, will produce the reboot.
The new iteration of the sci-fi series is described as a "from-the-ground-up reboot." In the series, John Sheridan, an Earthforce officer with a mysterious background, is assigned to Babylon 5, a five-mile-long space station in neutral space, a port of call for travelers, smugglers, corporate explorers and alien diplomats at a time of uneasy peace and the constant threat of war. His arrival triggers a destiny beyond anything he could have imagined, as an exploratory Earth company accidentally triggers a conflict with a civilization a million years ahead of us, putting Sheridan and the rest of the B5 crew in the line of fire as the last, best hope for the survival of the human race.
The original
Babylon 5
ran in syndication and on TNT for five seasons, 110 episodes, and seven TV movies, including the 1993 pilot film. The show is considered one of the best sci-fi series ever made by many critics and won numerous awards throughout its run, including two Hugo Awards and a Saturn Award.
Straczynski followed up
Babylon 5
with the TNT spinoff series
Crusade
. The
Babylon 5
franchise also includes novels, short stories, and comic books.
DYNAMITE HUMBLE BUNDLE DEBUTS JAMES BOND DEALS, MORE
09/27/21 @ 3:51 pm EST
Source:
Dynamite
| Categories:
Dynamite
|
Comments
(0) |
E-mail Article
|
Add a Comment
Bond, James Bond's much-anticipated next mission comes to theaters shortly. For those hungry for more action-packed 007 adventures, Dynamite and Humble Bundle are teaming up to offer the ultimate package of James Bond comics as a digital bundle sale.
The bundle will only run for a limited time, so fans should jump on it! -
Dynamite JAMES BOND Bundle
The shaken, not stirred digital bundle is available in multiple tiers to fit every reader's budget and preferences. Featured within is a cornucopia of practically every Bond comic ever published by Dynamite, and even spinoffs starring iconic allies Moneypenny, Felix Leiter, and more. For something close to the Ian Fleming written classics, one can kick back with the acclaimed graphic novel adaptations of the first two novels,
Casino Royale
and
Live and Let Die.
Bond's rarely covered young days in the Navy are portrayed in the fan-favorite
Origin
series by Jeff Parker. Truly original and innovative yarns of the world's most famous secret agent have been written by top tier talent in the industry including Andy Diggle, Greg Pak, Warren Ellis, Christos Gage, and others.
To match the 007 flavor, Dynamite has even selected a curated crop of additional comics in the crime and espionage range that will complement the package, many of which are written by Bond contributors such as Andy Diggle's
Control
and
Weaver
and James Robinson's
Grand Passion.
Also making an appearance is the beloved antihero assassin
Jennifer Blood,
created by Garth Ennis (
The Boys
), alongside just a little taste of superheroics courtesy of
Peter Cannon Thunderbolt.
You only live once (or is it twice?), so all this great reading is a perfect way to spend precious time.
Altogether, at the highest, most comprehensive tier of the bungle, fans will get over 4,700 pages of comic book action and storytelling. This massive haul would normally amount to nearly $400, but is available at a stark discount thanks to this unbeatable deal.
Portions of the proceeds will additionally be benefiting the nonprofit Doctors Without Borders. The international humanitarian organization seeks to medically assist people in need all over the world, particularly in areas beset by conflict or endemic disease.
The titles in the bundle include:
James Bond: Casino Royale
James Bond: Live or Let Die
James Bond: VARGR
James Bond: Eidolon
James Bond: Black Box
James Bond: The Body
James Bond: Hammerhead
James Bond: Kill Chain
James Bond: Felix Leiter
James Bond: Moneypenny
James Bond: Service
James Bond: Solstice
James Bond: M
James Bond: Origin
James Bond: Odd Job
James Bond: Reflections of Death
Control
Ex-Con
Grand Passion
Weaver
Jennifer Blood
Jennifer Blood: First Blood
Jennifer Blood: Born Again
Peter Cannon Thunderbolt
Peter Cannon Thunderbolt: Watch
Project Superpowers: Masquerade
Creators involved in the bundle's titles include Andy Diggle, Garth Ennis, Duane Swierczynski, Alex Ross, James Robinson, Greg Pak, Benjamin Percy, Christos Gage, Warren Ellis, Jeff Parker, Vita Ayala, Danny Lore, Kieron Gillen, Jody Houser, Declan Shalvey, Ibrahim Moustafa, Ales Kot, Steven Grant, Phil Hester, Jason Masters, Luca Casalanguida, Antonio Fuso, Dennis Calero, Aaron Campbell, Bob Q, Caspar Wijngaard, Jonathan Lau, and more.
Don't miss these limited deals!
Dynamite JAMES BOND Bundle
NETFLIX'S 'COWBOY BEBOP' SHARES NEW CAST PHOTOS
09/27/21 @ 10:33 am EST
Source:
ComicBook
| Categories:
MIsc
|
Comments
(0) |
E-mail Article
|
Add a Comment
Netflix has shared new photos from recently revealed members of the cast for their new live-action
Cowboy Bebop
series.
It's been a strange ride for many fans of Sunrise's original anime series as we have steadily seen much more of this upcoming adaptation. These first looks have revealed how closely the new series is paying attention to bringing certain details of the anime to life, and this came through especially with the debut of its opening sequence that completely mirrors the anime's. Now Netflix has shared a closer look at some of the new additions first seen during this opening as well.
While previously revealed to be a part of the cast, Netflix's official Geeked Twitter account revealed closer look cast photos of Tamara Tunia as Ana, Mason Alexander Park as Gren, Alex Hassell as Vicious, and Elena Satine as Julia. Each of these characters make their full debut in the opening sequence, but these special photos show fans a much better look at how these various anime favorites have made the full transition to the live-action world. (via
ComicBook.com
)
You can check them out below: