ARROWVERSE SUPERHEROES SAY GOODBYE TO 'ARROW' ON TWITTER
07/19/19 @ 11:54 am EST
Source:
Entertainment Weekly
|
Comments
(0) |
E-mail Article
|
Add a Comment
With
Arrow
coming to a close on The CW this coming season and as the flagship series of the network's DC World, the Arrowverse superheroes say goodbye to Green Arrow portrayer Stephen Amell via
EW
Twitter.
Video:
https://twitter.com/i/status/1152057975487418376
SAG AWARDS: 'JOKER' STAR JOAQUIN PHOENIX WINS FOR OUTSTANDING PERFORMANCE BY A MALE ACTOR IN A LEADING ROLE
01/19/20 @ 10:24 pm EST
Source:
ComicBook
| Categories:
DC
|
Comments
(0) |
E-mail Article
|
Add a Comment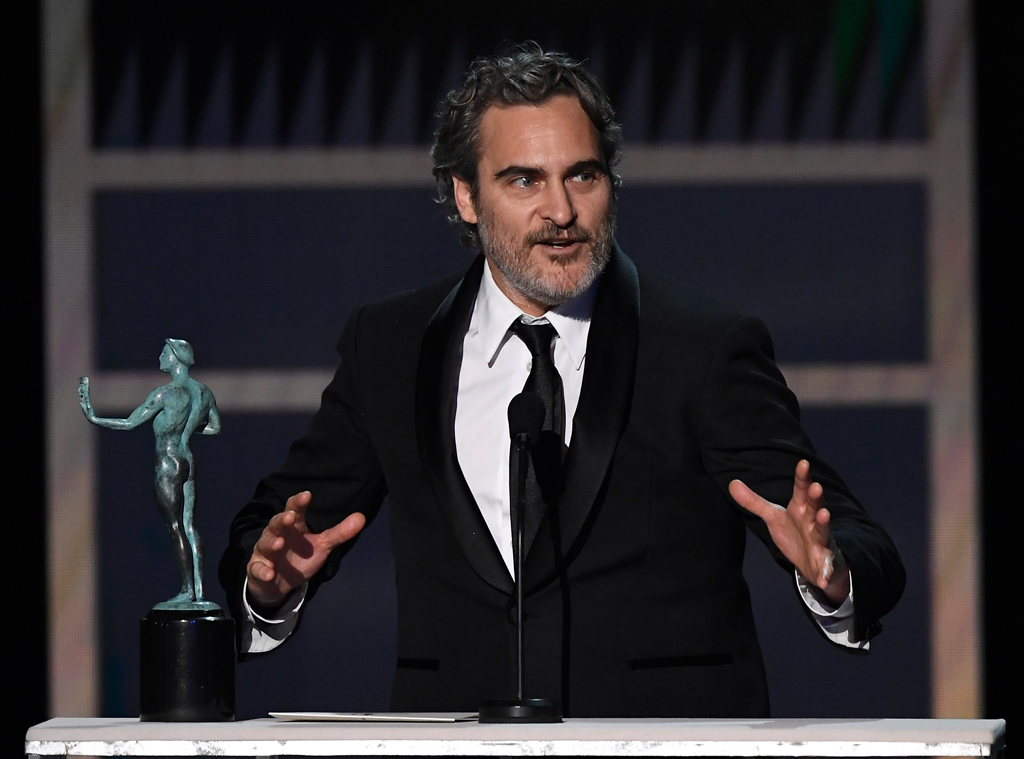 Joker
star Joaquin Phoenix on Sunday won Outstanding Performance by a Male Actor in a Leading Role at the 26th Annual SAG Awards, giving the actor his fourth major prize this awards season. Phoenix in recent weeks took home Best Actor trophies at the Golden Globes and the Critics Choice Awards, both followed by a nomination for Best Actor at the upcoming 92nd Academy Awards. This third prize cements Phoenix as the frontrunner to win Best Actor at the Oscars, which would give the four-time nominee his first Academy Award: the star was first nominated in the Supporting Actor category at the 2001 Oscars for
Gladiator
and later scored Best Actor nominations in 2006 and 2013 for
Walk the Line
and
The Master
, respectively.
For his role as failed stand-up comedian Arthur Fleck, who descends into madness in early 1980s Gotham City, Phoenix was awarded Outstanding Performance over Christian Bale (
Ford v Ferrari
), Leonardo DiCaprio (
Once Upon a Time… in Hollywood
), Adam Driver (
Marriage Story
), and Taron Egerton (
Rocketman
).
This marks Phoenix's first time winning a SAG, following nominations for his role as Commodus in
Gladiator
and Johnny Cash in
Walk the Line
. (via
ComicBook
)
For a complete listing of winners (updating if viewed during broadcast), click
here
.
'BATWOMAN': "AN UN-BIRTHDAY PRESENT" PHOTOS RELEASED
01/19/20 @ 10:13 pm EST
Source:
The CW
| Categories:
DC
|
Comments
(0) |
E-mail Article
|
Add a Comment
The CW
has released photos for "An Un-Birthday Present," an upcoming episode of
Batwoman
.
The episode is set to continue to explore the dynamic between sisters Kate and Alice.
Batwoman
airs on Sunday nights at 8 p.m. ET/PT on The CW, followed by episodes of
Supergirl
. "An Un-Birthday Present" will debut on January 26.
NEW 'STAR TREK: PICARD' TRAILER BRINGS BACK THE ENTERPRISE-D
01/19/20 @ 10:06 pm EST
Source:
CBS All Access
| Categories:
Star Trek
|
Comments
(0) |
E-mail Article
|
Add a Comment
CBS All Access
has released a new trailer for
Star Trek: Picard
, one which offers a brief glimpse at the beloved USS
Enterprise
-D, the starship that Jean-Luc Picard (Patrick Stewart) commanded throughout his adventures on
Star Trek: The Next Generation
.
The ship was destroyed during the events of the first
Star Trek: The Next Generation
movie,
Star Trek Generations.Star Trek: Picard
premieres on CBS All Access on January 23rd.
Trailer:
https://youtu.be/fTYcNVgzrCo
SAG AWARDS: 'AVENGERS: ENDGAME', 'GAME OF THRONES' WIN FOR STUNT ENSEMBLE
01/19/20 @ 9:54 pm EST
Source:
Deadline
| Categories:
Marvel
|
Comments
(0) |
E-mail Article
|
Add a Comment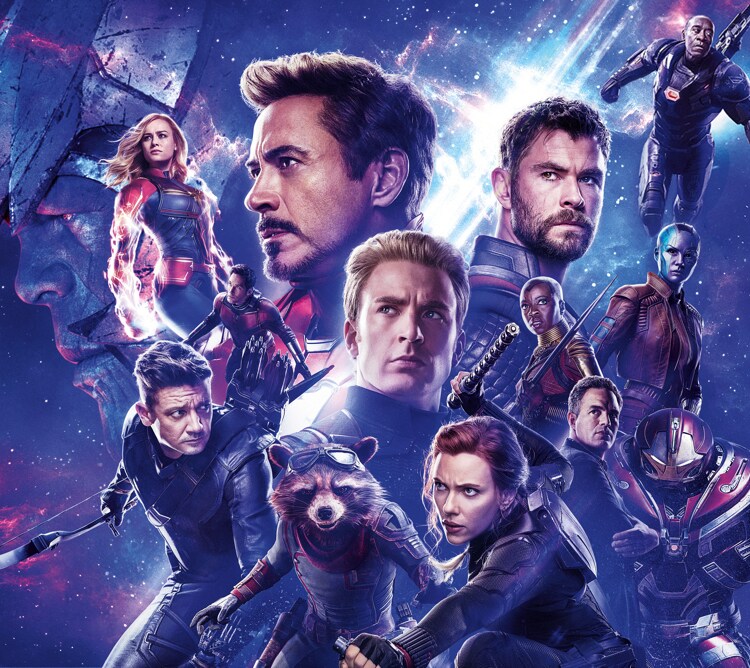 The 26th annual SAG Awards were presented Sunday at the Shrine Auditorium, with the show airing live on TNT and TBS. SAG-AFTRA is presenting awards in 15 categories honoring the year's best film and TV acting performances.
The climax of Disney and Marvel Studios' multi-year, multi-movie saga,
Avengers: Endgame,
was one of the first to receive a trophy nod, for Outstanding Action Performance by a Stunt Ensemble in a Motion Picture.
Receiving similar for the small screen,
Game of Thrones
won the award for Outstanding Action Performance by a Stunt Ensemble in a Comedy or Drama Series. (via
Deadline
)
For a complete listing of winners (updating if viewed during broadcast), click
here
.
PGA AWARDS: 'TOY STORY 4' WINS OUTSTANDING ANIMATED FILM PRODUCER
01/19/20 @ 9:39 pm EST
Source:
Hollywood Reporter
| Categories:
Disney
|
Comments
(0) |
E-mail Article
|
Add a Comment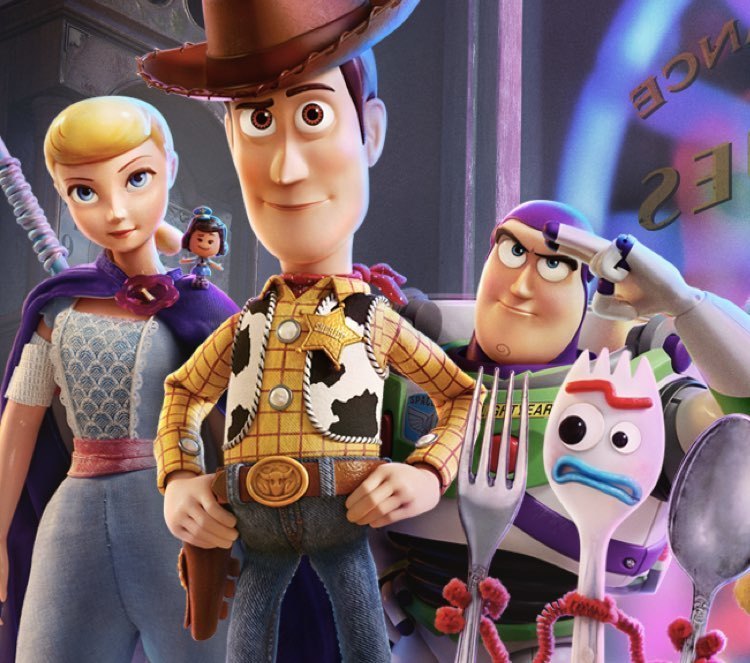 Frozen 2
may be winning the accolades at the box office across the globe now, but racking up some awards is fellow Disney (and also Pixar) animated feature
Toy Story 4.
The 31st annual Producers Guild Awards were held Saturday night, bringing the Oscar race into sharper focus three weeks ahead of the ceremony. And
Toy Story 4
for best animated theatrical motion picture.
The third franchise sequel for the miniature marvel won over competitors
Abominable, How to Train Your Dragon: The Hidden World, Missing Link
and the aforementioned Disney fave
Frozen 2.
(via
THR
)
For a list of all PGA winners, click
here
.
THE CHILDREN OF THE ATOM ARE REVEALED!
01/17/20 @ 9:46 pm EST
Source:
Marvel
| Categories:
Marvel
|
Comments
(0) |
E-mail Article
|
Add a Comment
The new era of X-Men books continues this April with CHILDREN OF THE ATOM, a new ongoing series from writer Vita Ayala and artist Bernard Chang! This thrilling new team book will debut a new squad of super heroes that will turn the X-Men's world upside down and you can get your first glance at these new young heroes in R.B. Silva's stunning cover below! Further details surrounding the cast remain a mystery but it's no secret that these teens have been inspired by your favorite X-Men. But don't let their admiration fool you, their adventures will be far different and you won't believe the twists and turns that await you from the very first issue!
Writer Vita Ayala is currently taking Marvel's famous living vampire on a chilling journey in MORBIUS and is eager to bring their creative genius to the X-Men line with this brand-new ongoing series!
"The initial seed of the idea actually came from [Editor] Chris Robinson: What if the X-Men had sidekicks?" explains Ayala. "MY take on it became, what would actual kids from our current time be like, if they were X-Men sidekicks? What would Gen Z X-Men be like?"
Joining Ayala on CHILDREN OF THE ATOM will be Bernard Chang who, throughout his illustrious comic book career, has crafted stories for some of Marvel's most iconic characters from Deadpool to the X-Men. Now, he's using his legendary skills to create a brand new team of iconic Marvel Heroes!
"I have never known a world without mutants and the X-Men, and to be able to create characters that would become part of the canon is WILD. I love them very much. Bernard, Chris and I have worked so hard on them, and I was practically itching to let them out into the world so others could love them too," said Ayala. "What makes the new cast special to me is that they are reflective of a lot of people I know who look up to what the X-Men stand for, and have taken it upon themselves to further those ideals. These kids are exactly the kids who, in real life, have posters of Storm and Wolverine in their rooms, who grew up seeing them as heroes and want to live up to that."
Just who are these new kids? For the full scoop, make sure you pick up CHILDREN OF THE ATOM #1 when it hits stands this April!
EARTH IS REBUILDING IN 'THE FLASH' SEASON 6 WINTER PREMIERE PROMO
01/17/20 @ 9:41 pm EST
Source:
The CW
| Categories:
DC
|
Comments
(0) |
E-mail Article
|
Add a Comment
The CW
has released a promo for the coming Season 6 winter premiere of
The Flash
.
With "Crisis on Infinite Earths" behind him (or is it?), there is a new organization that is terrorizing Central City, and only Barry Allen can stop them. On top of that, the effects of the disappearance of the Multiverse are changing the new Earth-Prime.
The Flash
Episode 6x10 will air on Tuesday, Feb. 4 on The CW.
Promo:
https://youtu.be/d5T8N4siHTU
'DC LEGENDS OF TOMORROW' ADDS JOANNA VANDERHAM AS SEASON 5 VILLAIN
01/17/20 @ 9:48 pm EST
Source:
Deadline
| Categories:
DC
|
Comments
(0) |
E-mail Article
|
Add a Comment
Deadline
reports that Joanna Vanderham (
Warrior, Man in an Orange Shirt)
is set to play a recurring role as one of the "big bads" for Season 5 of
DC's Legends of Tomorrow
, the time-traveling superhero series that returns Jan. 21 with its season premiere on The CW.
No word yet on the name of the character but it's a villain described as "a ruthless killing machine with daggers made of bones. Wherever she goes, death follows."
Producers note that Vanderham's character has history that ties her to the past of Charlie (Maisie Richardson-Sellers), the British shapeshifter who joined the Waverider crew in Season 4 to avoid banishment in hell.
WATCH THE BRAND NEW TRAILER FOR SIMON SPURRIER AND CHRIS WILDGOOSE'S ALIENATED #1
01/17/20 @ 9:29 pm EST
Source:
BOOM! Studios
| Categories:
MIsc
|
Comments
(0) |
E-mail Article
|
Add a Comment
BOOM! Studios is proud to reveal a brand new series trailer for
ALIENATED #1
, the premiere issue of a new original series from acclaimed writer Simon Spurrier (
John Constantine: Hellblazer, Coda
), artist Chris Wildgoose (
Batgirl, Batman: Nightwalker
), colorist André May, and letterer Jim Campbell, a subversive coming-of-age story about having all the power to change the world but the unready hands to truly wield it, available in February 2020.
Three teenagers, each an outcast in their own way, stumble upon an unearthly entity as it's born. As they bond over this shared secret and the creature's incredible abilities, it becomes clear to the teenagers that their cute little pet is a predator in the making—and it's in need of prey. Guided by the best intentions at first, the teens' decisions soon become corrupted by adolescent desires, small town jealousies, and internal rivalries, sending them into a catastrophic spiral of their own making.
You can download the trailer here:
ALIENATED #1 Trailer
ALIENATED #1
features a main cover illustrated by Wildgoose and variant cover art by acclaimed artists Bengal (
Death or Glory
) and Jamie McKelvie (
Wicked + Divine
).
ALIENATED
is the newest release from BOOM! Studios' eponymous imprint, home to critically acclaimed original series, including
Once & Future
by Kieron Gillen and Dan Mora;
Something is Killing the Children
by James Tynion IV and Werther Dell'Edera;
Faithless
by Brian Azzarello and Maria Llovet;
Abbott
by Saladin Ahmed and Sami Kivelä;
Bury The Lede
by Gaby Dunn and Claire Roe;
Klaus
by Grant Morrison and Dan Mora;
Folklords
by Matt Kindt and Matt Smith;
The Red Mother
by Jeremy Haun and Danny Luckert and the upcoming
King of Nowhere
by W. Maxwell Prince and Tyler Jenkins. The imprint also publishes popular licensed properties including Joss Whedon's
Firefly
from Greg Pak and Dan McDaid;
Buffy the Vampire Slayer
from Jordie Bellaire and David López;
Angel
from Bryan Edward Hill and Gleb Melnikov; and
Mighty Morphin Power Rangers
from Ryan Parrott and Daniele Di Nicuolo.
Print copies of
ALIENATED #1
will be available for sale February 12, 2020 exclusively at local comic book shops (use
comicshoplocator.com
to find the nearest one) or at the BOOM! Studios webstore. Digital copies can be purchased from content providers, including comiXology, iBooks, Google Play, and Madefire.
OSCAR ISAAC TO STAR IN, PRODUCE BRIAN K. VAUGHAN ADAPTATION 'THE GREAT MACHINE'
01/17/20 @ 9:27 pm EST
Source:
Hollywood Reporter
| Categories:
MIsc
|
Comments
(0) |
E-mail Article
|
Add a Comment
THR
reports that Oscar Isaac, currently on screens as hotshot pilot Poe Dameron in
Star Wars: The Rise of Skywalker, has closed a deal to star in and produce The Great Machine, Legendary's adaptation of Brian K. Vaughan's Eisner Award-winning comic book title, Ex Machina.

Isaac will produce alongside his longtime manager and producer Jason Spire. The two worked together previously to produce MGM's Operation Finale. Vaughan, the prolific creator behind Y: The Last Man, Saga and Paper Girl, is also producing.

Legendary acquired the rights to Machina only recently, with the rights deal falling under its three-year overall film and television pact with Vaughan. Anna Waterhouse and Joe Shrapnel, who wrote the recent Kristen Stewart-starring drama Seberg, are set to write the script.

The comic, which Vaughan made with artist Tony Harris, debuted in 2004, running for 50 issues under DC Comics imprint Wildstorm. It centered on Mitchell Hundred, a former superhero who becomes the mayor of New York City after 9/11. Hundred had the power to talk to mechanical devices but the comic was concerned less about superheroics than issues of government and political leadership.

Isaac will play Hundred.