STREAMING & COMICS SENSATION THE BOYS COMES TO NOVELS!
07/02/20 @ 1:05 pm EST
Source:
Dynamite
| Categories:
The-Boys
|
Comments
(0) |
E-mail Article
|
Add a Comment
While fans of The Boys look forward to the second season debuting September 4, Dynamite is proud to announce official novel adaptations of the original storylines. With new details adding to the official canon, the first volume is available
right now in print and digitally.
Before it inspired the hit 2019 Prime television series and upcoming second season,
The Boys
shook the comic book world with its debut in 2006. Garth Ennis and Darick Robertson's celebrated series focused on a world where people with incredible powers existed and were far from responsible. Now as the exciting new miniseries
The Boys: Dear Becky
hits comic shops as the official sequel/prequel to the original run, Dynamite Books has gone back to the original six-issue story arc and adapted it into the first
The Boys
prose novel.
The Boys: Name of the Game
novelization by writer Dan Wickline takes a deep dive into a world where costumed heroes soar through the sky, and masked vigilantes prowl the night, and someone has to make sure the supes don't get out of line. Hughie Campbell is in love for the first time in his life. Everything is going perfectly with his girlfriend Robin until she is tragically killed as collateral damage in a battle between supes. Meanwhile, Annie January has just achieved her ultimate dream. As the hero Starlight, she is promoted to the most powerful team of heroes in the world – The Seven. That dream quickly turns into a nightmare when she traumatically learns the truth about her idols. The mysterious Billy Butcher lost his wife due to supes as well. He's tasked by the CIA to reunite his clandestine team to get the supes in check, by whatever means necessary. When Butcher recruits Hughie for The Boys, the grieving young man finds a purpose in a world of superpowered narcissists living like they're gods. When all these forces come together, all hell breaks loose.
Check out a teaser trailer for the book!
"I remember reading the first issue when it came out and just being floored. It was the type of story the industry needed," said writer Dan Wickline. "Garth and Darick have created such an amazing world over the series run, and I'm getting a chance to introduce that world to another audience that may not normally pick up a comic book, as well as revealing a few details and fleshing out parts that even longtime fans will greatly appreciate."
Dan Wickline started his career writing comics for a variety of different publishers including Humanoids, IDW, Image, Top Cow, Shadowline, and Zenescope. He co-wrote the recently released
SEAL Team Six: No More Volume 13
and has his own
Lucius Fogg
series of Urban Fantasy novels. In addition to editing the line, Dynamite Books also has more projects from Wickline around the corner, so stay tuned!
Pick up the first book in your preferred format here!
ETERNALS TEAM UP WITH THE MARVEL UNIVERSE ON SHOWSTOPPING COVERS
11/25/20 @ 3:17 pm EST
Source:
Marvel
| Categories:
Marvel
|
Comments
(0) |
E-mail Article
|
Add a Comment
Mastermind creators Kieron Gillen (
The Wicked + The Divine
,
Uncanny X-Men
,
Thor
) and Esad Ribić (
Secret Wars
,
King Thor
) join forces this January to redefine one of Marvel's most fascinating mythologies in ETERNALS #1. Readers will experience Jack Kirby's classic creation in an epic saga that will enthrall both longtime fans of the Eternals and those experiencing this enigmatic heroes for the first time. Celebrate the grand return of these iconic characters with stunning variant covers by some of Marvel's most popular artists, featuring the most prominent Eternals characters side by side with your favorite Marvel heroes!
Phastos and Thor smash their way to glory on Art Adam's explosive cover while Ikaris soars to new heights with Captain Marvel on Jenny Frison's cover. Lightning strikes on Khary Randolph's cover featuring Storm and Sersi and it's clobberin' time with the Thing and Thena on Greg Land's previously revealed cover. Also, check out the Eternals battle their way through an army of Deviants on John Romita Jr.'s epic Hidden Gem cover. Behold these glorious covers below and keep your eyes peeled for more ETERNALS #1 cover reveals coming your way!
ETERNALS #1Written by KIERON GILLEN Art by ESAD RIBIĆ
Variant Cover by ART ADAMS (SEP200569)
Variant Cover by JENNY FRISON (SEP200577)
Variant Cover by KHARY RANDOLPH (SEP200586)
Variant Cover by GREG LAND (SEP200595)
Hidden Gem Variant Cover by JOHN ROMITA JR. (SEP200582)
On Sale January 6th!
'LEGENDS OF TOMORROW': NIC BISHOP CAST IN DR. STRANGELOVE HOMAGE
11/25/20 @ 3:10 pm EST
Source:
TV Line
| Categories:
DC
|
Comments
(0) |
E-mail Article
|
Add a Comment
Legends of Tomorrow
has made an appointment with Dr. Strangelove, casting
Body of Proof
alum Nic Bishop in an homage to the dark 1964 feature comedy.
TVLine
reports that the Aussie actor is set to guest-star on the CW series in a Season 6 riff on
Dr. Strangelove or: How I Learned to Stop Worrying and Love the Bomb
, Stanley Kubrick's acclaimed satirization of the Cold War between the Soviet Union and the United States.
In the episode — which appears to be the upcoming season's fourth, titled "Bay of Squids" — Nate (played by Nick Zano) and Zari (Tala Ashe) must infiltrate the Kennedy White House to stop Bishop's warmongering General Kilgore from steering JFK to start WWIII when an alien begins wreaking havoc in Fidel Castro's Cuba in 1962.
Bishop's character is likened to
Dr. Strangelove
's General Buck Turgidson, who was played by George C. Scott in the Kubrick film.
Legends of Tomorrow
is among the CW series still awaiting a return date and which are penciled in for Spring 2021 or later.
X-MEN: AFTER THE DAWN COMES THE REIGN
11/25/20 @ 12:48 pm EST
Source:
Marvel
| Categories:
Marvel
|
Comments
(0) |
E-mail Article
|
Add a Comment
Today, fans witnessed the startling conclusion of
X of Swords
, the sprawling crossover that represented the latest chapter in Jonathan Hickman's grand vision for the X-Men, and learned that the REIGN OF X was upon us!
Hickman's bold take on mutantkind began last year in the critically-acclaimed
House of
X
and
Powers of X
and continued in the Dawn of X, ushering in a slate of brand-new X-Men titles that took the comic book industry by storm. Now, the saga continues in REIGN OF X, a new era encompassing the upcoming story arcs in all your favorite X-titles. The REIGN OF X will see the forming of new teams, the return of major characters, new threats brought about by classic villains, and more game-changing revelations that will alter the X-Men mythos forever! Check out what's to come in a mesmerizing teaser image by superstar X-Men artist Mahmud Asrar!
"The REIGN OF X is upon us … and here's a sneak peek of what it will bring! Like Dawn of X and
X of Swords
before it, REIGN OF X has been meticulously crafted by Jonathan Hickman and all the other uncanny X-writers of our day, and we can't wait for you to see what they've cooked up!" Editor-in-Chief C.B. Cebulski explains. "In the meantime, eagle-eyed readers should take a CLOSE look at this magnificent montage of mutants drawn by Mahmud Asrar. Everything on this image was included for a reason and will have heart-pounding pay-offs in the near future for our favorite Krakoans. After the dawn comes the reign, and what a reign it will be!"
It all begins in December as the X-Men deal with the fallout of
X of Swords
and look to the future. Here's what's to come next month:
HELLIONS #7
by writer Zeb Wells and artist Stephen Segovia will explore the aftermath of the team's brutal massacre in
X of Swords
.
Writer Leah Williams and artist David Baldeon continue to investigate mutant deaths and explore the complexities that come with resurrection in
X-FACTOR #5
.
Kate Pryde and Emma Frost finally enact their long-awaited revenge on Sebastian Shaw in
MARAUDERS #16
by writer Gerry Duggan and artist Stefano Caselli.
Mutantkind sets their sights on the galaxy and beyond in writer Al Ewing and artist Valerie Schiti's groundbreaking
S.W.O.R.D. #1
.
An old foe rises in
NEW MUTANTS #14
, the beginning of a wild new era for your favorite young mutants by writer Vita Ayala and artist Rod Reis.
Wolverine reunites with Maverick and Team X in
WOLVERINE #8
, a special over-sized milestone issue written by Benjamin Percy with art by Adam Kubert and Viktor Bogdanovic.
The search for Captain Britain is underway as Excalibur returns to Otherworld in
EXCALIBUR #16
by writer Tini Howard and artist Marcus To.
X-Force will stop at nothing to protect Krakoa, even if it means interrogating their own, in the action-packed
X-FORCE #15
by writer Benjamin Percy and Marvel's Stormbreaker artist Joshua Cassara.
And Cyclops makes a fateful decision regarding the future of the X-Men in
X-MEN #16
, written by Jonathan Hickman with art by Phil Noto.
The future of mutantkind is here! Don't miss X-Men history in the making when REIGN OF X begins next week!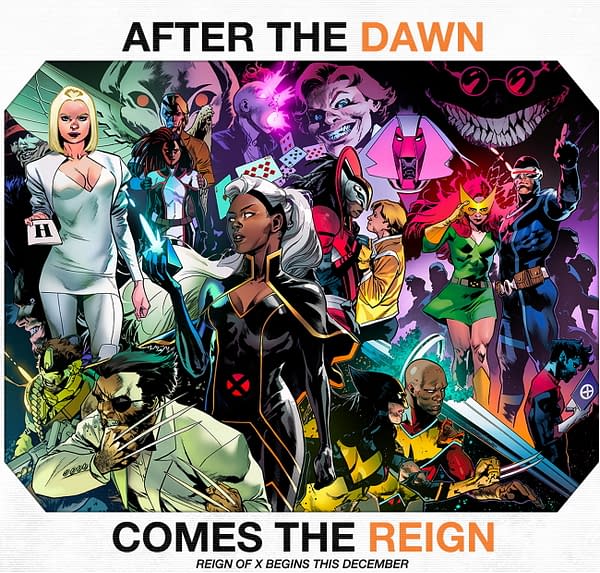 DC REVEALS NEW LOOK FOR JUSTICE LEAGUE IN 'FUTURE STATE'
11/25/20 @ 12:34 pm EST
Source:
ComicBook
| Categories:
DC
|
Comments
(0) |
E-mail Article
|
Add a Comment
DC has revealed a full look at the front and back cover of the latest issue of
DC Nation
, their in-house solicitations magazine. It revealed the shape of the DC Universe in the upcoming
Future State
event, and gave fans better looks at some characters they already knew were coming, and fresh looks at some heroes that will take part in the ambitious, generations-spanning event. With at least two Supermen, two Batmen, two Wonder Women, and some characters that fans have never seen before, it was always going to turn some heads -- but seeing Wildstorm once again integrated into the DC Universe proper, as well as members of the Legion of Super-Heroes showing up in what we assume will be the current day... It's a lot!
There's something of an interesting dynamic in that it seems to imply that the "destiny of the DC Universe" may be a bit brighter than its present, with a smiling Jonathan Kent leading the heroes of the next generation on the front, while Clark Kent and Bruce Wayne appear glowering and wearing costumes that seem to imply they've been through some heavy stuff. (via
ComicBook
)
Future State
launches in January.
ISABELLA GOMEZ TO HEADLINE 'HEAD OF THE CLASS' REBOOT PILOT
11/25/20 @ 12:25 pm EST
Source:
Deadline
| Categories:
MIsc
|
Comments
(0) |
E-mail Article
|
Add a Comment
Deadline
reports that
One Day at a Time
star Isabella Gomez is set as the lead of HBO Max's multi-camera comedy pilot
Head of The Class
, a reboot of the popular 1980s ABC sitcom. Gomez's casting reveals a gender swap in the followup as the lead in the original series was played by Howard Hesseman.
HBO Max in May ordered a pilot and five additional scripts for
Head Of the Class
, which hails from
American Vandal
writers Amy Pocha and Seth Cohen,
Uncle Buck
creators Steven Cragg and Brian Bradley, Bill Lawrence and his Doozer Productions and Warner Bros. Television, which produced the original series.
Written by Pocha and Cohen, based on the original series created by Rich Eustis and Michael Elias, the reimagined
Head of the Class
revolves around a group of overachieving high school students who meet their greatest challenge — a first-time teacher, Alicia Adams (Gomez) who wants them to focus less on grades and more on experiencing life.
Gomez's Alicia Adams is a whip-smart, funny, blunt, high school teacher we all wish we had. A former GPA junkie, Alicia thought she had the world all figured out when she was in school. Teaching for the first time, Alicia's is figuring out what she really wants in life.
WATCH: FIRST LOOK AT 'CLIFFORD THE BIG RED DOG' MOVIE
11/25/20 @ 9:40 am EST
Source:
Collider
| Categories:
MIsc
|
Comments
(0) |
E-mail Article
|
Add a Comment
Paramount Pictures is getting the word out early about its upcoming
Clifford the Big Red Dog
movie, as they've chosen today to reveal a first look at the titular furry friend.
Based on the beloved Scholastic kids books of the same name,
Clifford the Big Red Dog
is a family movie that doesn't hit theaters until November 5, 2021, but this first look teaser fully unveils how they're bringing Clifford to life. The answer? CG, of course! (via
Collider
)
The film follows a middle-schooler named Emily Elizabeth (
Big Little Lies
's Darby Camp) who meets a magical animal rescuer (John Cleese) who gifts her a little red puppy, only to wake up the next day to find the dog is now ten feet tall. Complicating matters is her small New York City apartment, but with the help of her impulsive uncle (Jack Whitehall), Emily goes on an adventure to get matters settled before her mom (Sienna Guillory) gets home from a business trip — all with Clifford in tow.
First Look Trailer:
https://youtu.be/Qe4PKewYQbw
'DISNEY GALLERY: THE MANDALORIAN' SEASON 2 COMING SOON
11/25/20 @ 12:02 pm EST
Source:
What's On Disney Plus
|
Comments
(0) |
E-mail Article
|
Add a Comment
The second season of
Star Wars: The Mandalorian
comes to an end on Friday, December 18th and fans won't have to wait too long for a little more Mandalorian content as Disney Australia has announced that the popular behind the scenes series,
Disney Gallery: The Mandalorian
will be returning for a second season on December 25th.
In the first season, the eight-episode documentary series pulled back the curtain on
The Mandalorian
. Each chapter explores a different facet of the first live-action Star Wars television show through interviews, behind the scenes footage, and roundtable conversations hosted by Jon Favreau.
No released schedule has yet been revealed; however, the first season of the show was released weekly, so it's likely that the second season will follow a similar release schedule to make the most of hype around the show. (via
What's On Disney Plus
)
Disney Gallery: The Mandalorian
season one is available to stream on Disney+ now.
'RIVERDALE' SHOWRUNNER RELEASES AN OMINOUS NEW POSTER FOR SEASON 5
11/24/20 @ 11:46 pm EST
Source:
ComicBook
| Categories:
Archie
|
Comments
(0) |
E-mail Article
|
Add a Comment
Just a few months away from the return of The CW's
Riverdale
, and it seems the series will be coming back to our televisions in a whole new way.
The hit series grabbed headlines earlier this year when it confirmed that it will be doing a significant time jump in its coming fifth season, something that was originally planned for the end of Season 4 before production was shut down amid the pandemic.
While we still have no idea of exactly what to expect in Season 5 of the Archie Comics-inspired show, a new teaser poster shared by series showrunner Roberto Aguirre-Sacasa is here to hype fans up. The poster, which you can check out below, shows a grotesque-looking hand rising up from Sweetwater River. (via
ComicBook
)
Season 5 of
Riverdale
is expected to debut on Wednesday, January 20, 2021 on The CW.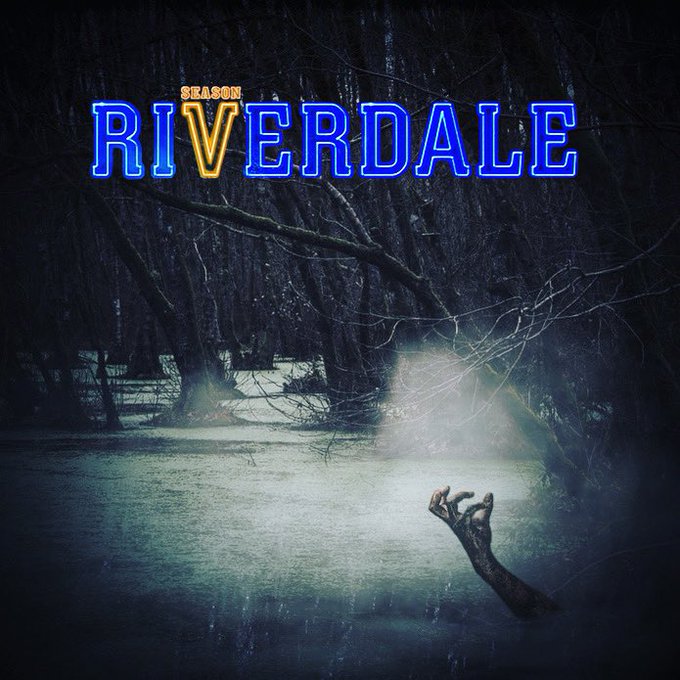 'SHE-HULK' DISNEY+ CASTING CALL TEASES KIM KARDASHIAN-TYPE VILLAIN & MORE NEW CHARACTERS
11/24/20 @ 11:30 pm EST
Source:
The Direct
| Categories:
Marvel
|
Comments
(0) |
E-mail Article
|
Add a Comment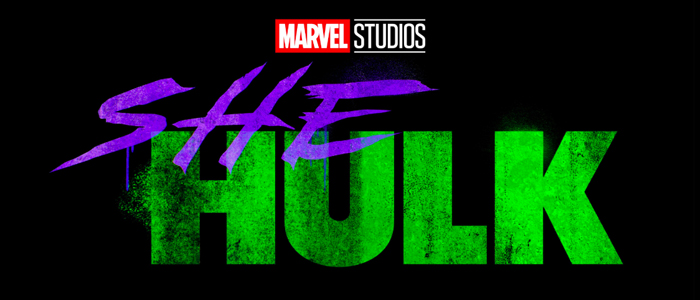 Marvel Studios is rapidly moving forward on the development of their upcoming slate of television shows for Disney+. One such series is
She-Hulk
, which centers around the quick-witted super-strong cousin of Bruce Banner. Aside from conflicting leading role reports and rumors of a young Bruce Banner appearance, the series has yet to see any major breakthroughs for news.
However, with production on
She-Hulk
set to begin in March 2021, more information about the supporting characters who will join Jennifer Walters is finally coming to light. And one report has revealed that five new
She-Hulk
roles are currently being cast for the series. These roles include Jennifer Walters' parents, who will be in their 60's and play supporting roles, as well as a role for a male co-worker in his late 20's to 30's, who is described as "sweet," "earnest," and "handsome in a John Krasinski sort of way..." The role is also said to be "leaning diverse but open to all ethnicities."
Two more important characters listed include Jennifer Walters' best friend in the show, who is reportedly codenamed as "Susie," with the production looking for a BIPOC (Black, Indigenous, and people of color) actress in her 30's, and specifically looking for someone with strong comedic abilities.
The final character is a female villain in her 30's under the codename "Lucy." This antagonist is reportedly described as "...a glamorous social media influencer, Kardashian-esque with a dark side," and will play a fairly large role in the series, appearing in five to ten episodes.
It sounds like
She-Hulk
is gearing up for a series as fun and exciting as its green and charismatic main character. (via
The Direct
)
VAULT ANNOUNCES ANAND RADHAKRISHNAN INCENTIVE COVERS FOR 'THE PICTURE OF EVERYTHING ELSE' #1
11/24/20 @ 11:17 pm EST
Source:
Vault Comics
| Categories:
MIsc
|
Comments
(0) |
E-mail Article
|
Add a Comment
Vault Comics is thrilled to announce two new gorgeous Anand Radhakrishnan (Blue In Green, Grafity's Wall) incentive covers for THE PICTURE OF EVERYTHING ELSE #1. Anand's cover art will come in two different versions: a regular cover will be available as a 1:15 variant, while a deluxe foil edition printed on thick card stock will be available as a 1:30 variant.
THE PICTURE OF EVERYTHING ELSE is written by Dan Watters (Coffin Bound, Lucifer, Home Sick Pilots), drawn and colored by artist Kishore Mohan, lettered by Aditya Bidikar, and designed by Tim Daniel.
As the 20th century dawns, art promises to change the world…and steep it in blood. A rash of impossible killings sweep through Paris, tearing the rich and beautiful apart in their beds. When two art thieves stumble upon the portraits of the victims damaged in the exact same manner they died, it appears the man who once painted the immortal portrait of Dorian Gray has returned—with darker plans for future works. From the minds of Dan Watters (Coffin Bound, Lucifer, Home Sick Pilots) and Kishore Mohan comes a haunting balance of depravity and beauty.
COVER A (Mohan): OCT201644
COVER B (Gooden): OCT201645
COVER C (Gorham): OCT201646
COVER D 15 COPY INC (RK): OCT208178
COVER E 30 COPY INC DLX FOIL (RK): OCT208179
THE PICTURE OF EVERYTHING ELSE #1 hits store shelves on December 23rd, 2020.