ALL HELL BREAKS LOOSE IN 'FAITHLESS III' SERIES FINALE
06/23/22 @ 10:50 am EST
Source:
BOOM! Studios
| Categories:
MIsc
|
Comments
(0) |
E-mail Article
|
Add a Comment
BOOM! Studios today revealed a first look at FAITHLESS III #6, the final issue of the six-issue sequel series, from acclaimed team of New York Times bestselling writer Brian Azzarello (
Batman: Damned
), acclaimed artist Maria Llovet (
Luna
,
Heartbeat
), and letterer AndWorld Design, as Faith mysteriously reappears on the art scene with a hidden secret that spells disaster and damnation for everyone, in this explosive end to the cult hit series, available in July 2022.
Three years in the making, the explosive finale of Brian Azzarello and Maria Llovet's unprecedented erotic thriller trilogy arrives! What sinister fate will await Faith and a shockingly familiar friend, as everything goes to hell?
FAITHLESS III #6 features main cover art by series artist Llovet, an incentive variant cover by acclaimed illustrator Cathy Kwan, and a series of erotica variant connecting covers by acclaimed artist Kris Anka (
Spider-Man
) that will be polybagged and not publicly previewed due to sexually explicit material.
Each erotica variant cover will be limited to its initial print run and will not be reprinted or collected in any subsequent formats. All issues of FAITHLESS III will continue this variant cover program with similar content, limited release, and packaging.
FAITHLESS III is the newest release from BOOM! Studios' eponymous imprint, home to critically acclaimed original series, including
BRZRKR
by Keanu Reeves, Matt Kindt, and Ron Garney;
Something is Killing the Children
by James Tynion IV and Werther Dell'Edera;
Once & Future
by Kieron Gillen and Dan Mora;
We Only Find Them When They're Dead
by Al Ewing and Simone Di Meo;
Seven Secrets
by Tom Taylor and Daniele Di Nicuolo;
The Many Deaths of Laila Starr
by Ram V and Filipe Andrade;
Basilisk
by Cullen Bunn and Jonas Scharf;
Alice Ever After
by Dan Panosian and Giorgio Spalletta;
Grim
by Stephanie Phillips and Flaviano,and the upcoming
Briar
by Christopher Cantwell and German Garcia. The imprint also publishes popular licensed properties, including
Dune: House Atreides
from Brian Herbert, Kevin J. Anderson, and Dev Pramanik;
Mighty Morphin
and
Power Rangers
from Ryan Parrott, Mat Groom, Marco Renna, and Moises Hidalgo; and
Magic
from Jed McKay and Ig Guara.
Print copies of FAITHLESS III #6 will be available for sale on July 20, 2022 at local comic book shops (use
comicshoplocator.com
to find the nearest one) or at the BOOM! Studios webstore. Digital copies can be purchased from content providers, including comiXology, iBooks, Google Play, and Kindle.
JEREMY RENNER ON WHETHER HE WILL RETURN TO THE MCU
06/03/23 @ 11:46 am EST
Source:
Twitter
|
Comments
(0) |
E-mail Article
|
Add a Comment
The remarkable recovery continues as
Jeremy Renner
is spending this weekend at Phoenix Fan Fusion meeting with convention goers and doing photo ops. This is almost inconceivable after just six months ago when the actor was crushed by a 14,000 lbs snowplow and rushed into emergency surgery. It is almost miraculous to see just how far the actor has come in such a short time, but of course now that he is getting out there, someone was bound to ask him the question… will you be back as Clint Barton aka Hawkeye? Renner told the audience that he isn't going anywhere and plans to continue acting. And as for returning to the MCU, he said:
"If Marvel wants me back, I'll do it in a heartbeat."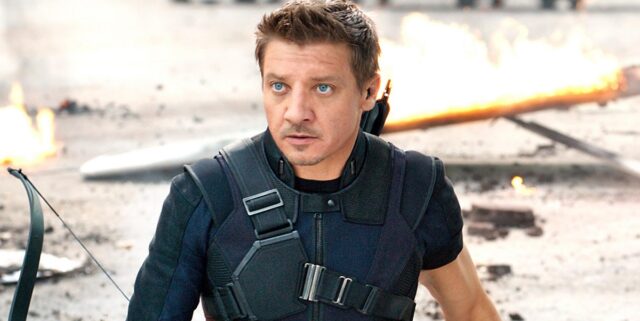 DOES ACROSS THE SPIDER-VERSE HAVE A POST-CREDIT SCENE?
06/03/23 @ 11:37 am EST
Source:
The Direct
|
Comments
(0) |
E-mail Article
|
Add a Comment
If you haven't gotten out to see
Spider-Man: Across the Spider-Verse
yet, here's a bit of helpful information… the film has no post-credit scene. While that might seem surprising for a Marvel related film as fans now come to expect to stay through all of the credits for what used to be called a Monk's Reward. But leaving the extra scene out makes a lot of sense here as the film is said to end on a cliffhanger, the effect of which an additional scene would diminish. Produces have called the sequel the
Empire Strikes Back
of the Spider-Verse trilogy, meaning that the ending will set up the next film,
Spider-Man: Beyond the Spider-Verse
which will hit theaters March 29th, 2024.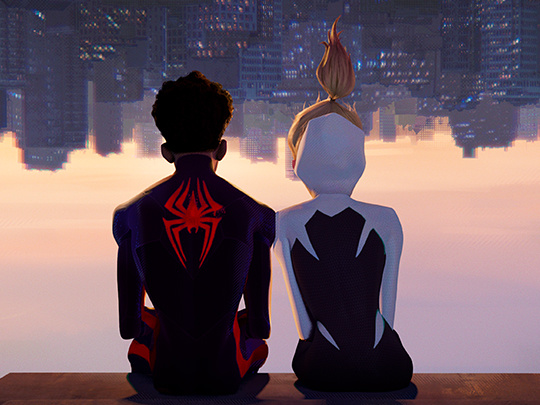 THE WINCHESTERS FAIL TO FIND A SECOND SEASON HOME
06/03/23 @ 11:24 am EST
Source:
Deadline
|
Comments
(0) |
E-mail Article
|
Add a Comment
There is no resurrection this time as the
Supernatural
spinoff
The Winchesters
fails to find a home for a second season. After having the plug pulled by the new owners of the CW, producers shopped the freshman series around to three potential streaming homes: Max, owned by Warner Bros Discovery as is the series production company. Netflix, the current streaming home for all 15 seasons of
Supernatural
. Or Amazon Prime, where
Jensen Ackles
and
Danneel Ackles
production company call home. All of which passed on the series. At this point, all possible avenues have been exhausted, in spite of a strong internet campaign to save the prequel series. The CW has still yet to make a renewal decision on three series:
Superman & Lois
,
All-American: Homecoming
and
Gotham Knights
.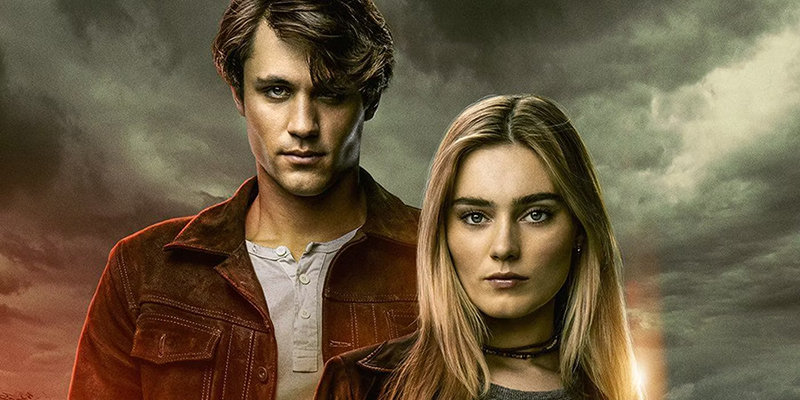 TOM HOLLAND PICKS HIS FAVORITE SPIDER-MAN MOVIE
06/03/23 @ 11:10 am EST
Source:
Deadline
|
Comments
(0) |
E-mail Article
|
Add a Comment
The Associated Press asked Spider-Man actor
Tom Holland
, which Spider-Man movie was his favorite. Not such an easy question since there really are a lot of Spider-Man movies, all made in the last twenty years. Three starring
Tobey Maguire
, two with
Andrew Garfield
and three more starring Holland himself. But the actor went to the animated feature
Spider-Man: Into the Spider-Verse
as his favorite, saying: "I think the first
Spider-Verse
movie is the best Spider-Man movie that has ever been made. I am so proud of everyone involved. Amy Pascal is like my mom. I was supposed to go with her as her date. I couldn't go because I'm here working. But I'm incredibly proud of them. I'm excited for the second one. I'm sure it will live up to every expectation, and I can't wait to see it." The sequel,
Spider-Man: Across the Spider-Verse
, is in theaters now.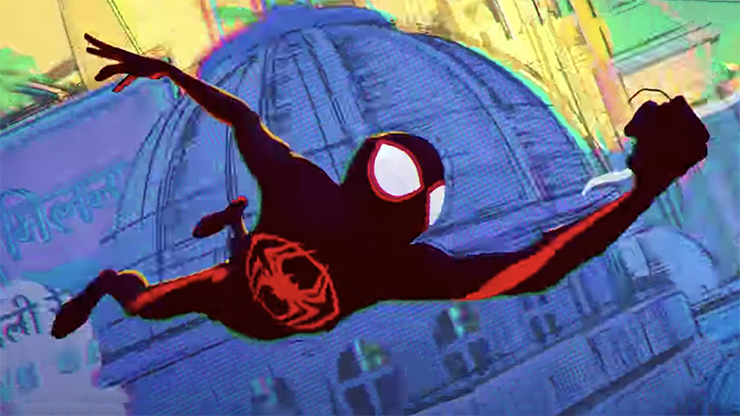 'THE BOOGEYMAN' DIRECTOR EXPLAINS HOW THEY CREATED THE MYTHICAL MONSTER
06/02/23 @ 8:32 pm EST
Source:
ComicBook
| Categories:
MIsc
|
Comments
(0) |
E-mail Article
|
Add a Comment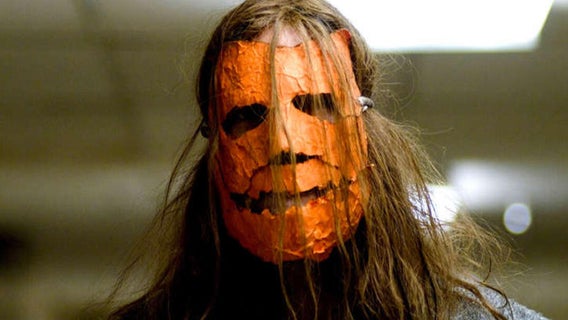 The Boogeyman
hit theaters everywhere today, and it's an adaptation of Stephen King's short story of the same name. The new horror film was directed by Rob Savage, who previously helmed
Dashcam
. The original story was first published in a 1973 issue of
Cavalier
before being collected in King's
Night Shift
anthology in 1978. Of course, the mythical "Boogeyman" has been a part of folklore since the 16th century, but it's never had a specific look.
ComicBook.com
asked the director about the design behind the monster and how they brought it to life.
"Yeah, when I came on board, nobody had any ideas," Savage revealed. "It was just this kind of amorphous thing. And so I kind of came up with my conception of the creature, which was I think actually before I came on, and kind of reworked the movie into what it became. Everyone was thinking more in terms of the last
Boogeyman
movie from 2005 where it's a tall kind of Babadook-y looking thing. And I really wanted to make this more of a creature feature, and for this to feel like something more kind of ferocious, and feral and inhuman."
Savage continued: "And the idea was to basically take this idea of the boogeyman and say, 'Okay, well. The boogeyman is just the name that we give it as scared children. This thing is actually way more ancient. This is the kind of primordial beast that's been around as long as there's darkness, and we've got to kind of consider if it's like a Lovecraftian, old god. This thing has just existed in the darkness since time began."
Savage added, on the creature's design: "Well, it's all done in the computer, ultimately. We actually 3D printed the Boogeyman head, then we kind of slathered it in jelly, and lit it to make it look... Just to have a reference, so I could then show the VFX team and say, 'Look, that's what a real Boogey head looks like, in that environment, with all the stuff glistening.' So we had that on a stick, like a pantomime horse, and I would just run at the actors making noises, with this Boogeyman head. And sometimes we had a guy in suits, with the little baubles on, whenever we needed him to wrestle with the actors, or knock stuff over. We had that kind of practical element."
The Boogeyman
is now playing in theaters.
'AQUAMAN 2' DIRECTOR TEASES "QUITE DIFFERENT" TONE FOR SEQUEL
06/02/23 @ 8:10 pm EST
Source:
ComicBook
| Categories:
DC
|
Comments
(0) |
E-mail Article
|
Add a Comment
DC Studios is currently wrapping up the film slate that was enacted by the previous regime before James Gunn and Peter Safran took over as DC Studios co-CEOs, and they're going to reboot the universe with the upcoming
The Flash
movie. But they also have two other films that are set to be released later this year:
Blue Beetle
and
Aquaman and the Lost Kingdom
.
Very little has been heard or said about the Aquaman sequel, although DC did give those in attendance at this year's CinemaCon a sneak peek.
Aquaman and the Lost Kingdom
brings back James Wan in the director's chair as well as Jason Momoa as the King of the Seven Seas. In a new interview with The Hollywood Reporter, Wan revealed that this film will have a very different tone than the original.
"I hope to finish it up soon-ish. We have the DGA thing [contract negotiations] coming up next month, and so there's just some stuff that we have to finish. It's a big movie. It has a lot of visual effects and moving parts, but we're moving in that direction, and I cannot wait for people to see it. I think people are going to be excited to see that this movie is quite different from the first movie in terms of tone. It's a little bit more serious, and we're dealing with issues like climate change. We're not afraid to lean into that in a big way, because the
Aquaman
comic book, even way back when, has always been environmentally conscious. He's always been someone who's fought to keep the ocean clean, and it feels more relevant in the world that we're living in today. So this movie has something to talk about, but it's still a fun action-fantasy movie." (via
ComicBook.com
)
Aquaman and the Lost Kingdom
is due to hit theaters on December 20.
'SPIDER-MAN: ACROSS THE SPIDER-VERSE' WEAVING $40M+ FRIDAY WITH A SHOT AT $100M WEEKEND
06/02/23 @ 7:45 pm EST
Source:
Deadline
| Categories:
Marvel
|
Comments
(0) |
E-mail Article
|
Add a Comment
It used to be that studios would avoid the frame after Memorial Day weekend, as it was a post-holiday easing period for moviegoing. Not anymore.
Sony Animation's
Spider-Man: Across the Spider-Verse
is poised to post box office numbers like it's a live-action Marvel superhero movie. After clocking the second-best previews ever for an animated movie, the pic from directors Joaquim Dos Santos, Kemp Powers and Justin K. Thompson is looking at $40M+ day today (including those previews) and a 3-day that very well could hit $100M at 4,313 theaters.
Rivals bullishly see the opening well into the $110M+ range, but the unpredictable nature with
Spider-Verse
is how fanboy-loaded it could be with PLF and Imax ticket sales. Even if the animated film settles in the high-$90M range, it's still a massive success next to the original 2018 movie's debut
, Spider-Man: Into the Spider-Verse
at $35.3M. (via
Deadline
)
LASHANA LYNCH JOINS EDDIE REDMAYNE IN 'DAY OF THE JACKAL' SERIES AT SKY, PEACOCK
06/02/23 @ 7:28 pm EST
Source:
Variety
| Categories:
MIsc
|
Comments
(0) |
E-mail Article
|
Add a Comment
Lashana Lynch is set for a starring role in the Sky and Peacock series adaptation of "The Day of the Jackal,"
Variety
reports.
Lynch will join Eddie Redmayne in the series, which is based on the Frederick Forsyth novel of the same name that was subsequently adapted into the hit 1973 film from Universal Pictures. The series hails from Universal International Studios and Carnival Films, which is part of UIS.
Per the official logline, the series "is a bold, modern reimagining of the beloved and respected novel and film. This contemporary drama will stay true to the DNA of the original story while delving deeper into the chameleon like 'anti-hero' at the heart of the story in a high octane, cinematic, globetrotting 'cat and mouse' thriller, set amidst the turbulent geo-political landscape of our time."
Redmayne will star as notorious assassin The Jackal, while Lynch will play Bianca, described as "a tenacious law enforcement agent determined to catch The Jackal."
The series will be available on Peacock in the U.S. Production will begin later this year.
'J. MICHAEL STRACZYNSKI RETURNS TO MARVEL IN 'CAPTAIN AMERICA' #1
06/02/23 @ 7:20 pm EST
Source:
Marvel
| Categories:
Captain Amerca
|
Comments
(0) |
E-mail Article
|
Add a Comment
Acclaimed writer and filmmaker J. Michael Stracyznski will make his celebrated return to Marvel Comics this September in CAPTAIN AMERICA #1! Stracyznski has written fan-favorite stories including AMAZING SPIDER-MAN and THOR
,
and now he's ready to embark on a new adventure with Marvel's star-spangled hero! Alongside superstar artist Jesús Saiz (PUNISHER, DOCTOR STRANGE), the talented duo is ready to take Steve Rogers on an exhilarating new adventure.
Decades ago, Steve Rogers changed the world forever. Now powerful and insidious forces are assembling to ensure he never does it again. Past, present and future collide as the man out of time reckons with an existential threat determined to set the world on a darker path at any cost…
Straczynski says, "Overall, the goal is to do some really challenging stories, some really fun stories, and get inside Steve's head to see who he really is in ways that may not have been fully explored before. If folks like what I did with Peter in AMAZING SPIDER-MAN, and Thor in, well… THOR, then they should give this a shot, because I'm really swinging for the bleachers in this one!"
Check out the cover by Jesús Saiz below and don't miss CAPTAIN AMERICA #1 when it hits stands in September!
DWAYNE JOHNSON TO RETURN AS LUKE HOBBS IN NEW 'FAST AND FURIOUS' STANDALONE FILM
06/02/23 @ 9:49 am EST
Source:
Variety
| Categories:
MIsc
|
Comments
(0) |
E-mail Article
|
Add a Comment
Dwayne Johnson is returning to the "Fast and Furious" universe with a new standalone film, reprising his franchise role as Luke Hobbs, Universal Pictures has announced.
Variety
reports that longtime "Fast and Furious" collaborator Chris Morgan wrote the untitled film's script.
Plot details were not available, although individuals familiar with the deal said the new movie will bridge between the events of the just-released "Fast X" and the upcoming "Fast X: Part II," which is expected in 2025. Johnson just appeared as Hobbs, a diplomatic security service agent, in a credits scene for "Fast X."
Johnson will produce the film with Dany Garcia and Hiram Garcia for their Seven Bucks Productions, along with Vin Diesel and Samantha Vincent via their One Race Films. Additional producers include Chris Morgan for his Chris Morgan Productions, Jeff Kirschenbaum for Roth/Kirschenbaum Films and Neal Moritz for Original Film.