BOOM! STUDIOS ANNOUNCES NEW ORIGINAL HORROR SERIES
06/18/21 @ 4:29 pm EST
Source:
BOOM! Studios
| Categories:
MIsc
|
Comments
(0) |
E-mail Article
|
Add a Comment
BOOM! Studios today announced MAW, a provocative five-issue horror series by award-winning journalist and opinion writer Jude Ellison S. Doyle (
Dead Blondes and Bad Mothers: Monstrosity, Patriarchy, and the Fear of Female Power
) and artist A.L. Kaplan (
Jim Henson's The Storyteller: Tricksters
), that explores the anger of those trapped by society's expectations and the monsters born from that collective rage, available in September 2021.
Dragged by her sister Wendy to a feminist retreat on the remote island of Angitia, Marion Angela Weber hopes to gain some perspective and empowerment… that isn't at the bottom of a bottle. But everything is horribly derailed after an assault on their first night there.
The violent encounter awakens something in Marion she never imagined, triggering warped mutations in her body, and bringing forth a hunger she can't bring herself to name. When the townsfolk react with suspicion and violence, what unforgivable act will transform Marion into the very monster they've made her out to be?
Jude Ellison S. Doyle (they/he) is the author of
Trainwreck: The Women We Love to Hate, Mock and Fear... and Why
(Melville House, 2016) and
Dead Blondes and Bad Powers: Monstrosity, Patriarchy and the Fear of Female Power
(Melville House, 2019). Their columns on gender, power, and pop culture have appeared at GEN, Elle, the Guardian, the Atlantic, and all over the Internet. This is their first comic book.
"MAW might be the most fun I've ever had as a writer. It's a love letter to all the ways horror can tell powerful, subversive and transformative stories about gender, and it's a big, messy chunk of my heart that I somehow got paid to throw on a page. It's been an honor to work with BOOM! and A.L. Kaplan on this, and I can't wait to share it with you. MAW transformed me," said Doyle.
A.L. Kaplan is an American cartoonist and horror aficionado currently living, drawing, and blasting doom metal to his cats in the Wild West. He illustrated an issue of
Jim Henson's The Storyteller
published by BOOM! Studios and self-published the comic
Full-Spectrum Therapy.
You can find him on Twitter and Instagram @alkcomics
"MAW is a fun, dark dive into how monsters—both fantastic and real—are made," said Kaplan.
MAW #1 features main cover art by artist Ariela Kristantina (
The Many Deaths of Laila Starr
), and variant cover art by acclaimed illustrators Megan Hutchison-Cates (
The Nice House on the Lake
), Abigail Jill Harding (
Ask for Mercy
), and more.
"It's been a true joy working with Jude and A.L. MAW expertly uses the horror genre to explore gender, identity, hidden trauma, and the potent emotions resulting from society's shifting expectations around all three," said Sierra Hahn, Executive Editor, BOOM! Studios. "MAW is full of gruesome horrors, twists and turns that asks the reader 'What's scarier? The dormant monster within ourselves or the unknown ones lurking in the shadows?'"
MAW is the newest release from BOOM! Studios' eponymous imprint, home to critically acclaimed original series, including
BRZRKR
by Keanu Reeves, Matt Kindt, and Ron Garney;
Proctor Valley Road
by Grant Morrison, Alex Child, and Naomi Franquiz;
We Only Find Them When They're Dead
by Al Ewing and Simone Di Meo;
Seven Secrets
by Tom Taylor and Daniele Di Nicuolo;
Something is Killing the Children
by James Tynion IV and Werther Dell'Edera;
Once & Future
by Kieron Gillen and Dan Mora;
The Many Deaths of Laila Starr
by Ram V and Filipe Andrade; and
Eve
by Victor LaValle and Jo Mi-Gyeong. The imprint also publishes popular licensed properties, including
Dune: House Atreides
from Brian Herbert, Kevin J. Anderson, and Dev Pramanik;
Mighty Morphin
and
Power Rangers
from Ryan Parrott, Marco Renna, and Francesco Mortarino; and
Magic
from Jed McKay and Ig Guara.
Print copies of MAW #1 will be available for sale in September 2021 exclusively at local comic book shops (use
comicshoplocator.com
to find the one nearest you) or at the BOOM! Studios webstore. Digital copies can be purchased from content providers, including comiXology, iBooks, Google Play, and Kindle.
Jude Ellison S. Doyle / Photo by Michael B. Payne
A.L. Kaplan / Photo by Dylan Evanston
NETFLIX'S 'ARMY OF THIEVES' FIRST TEASER TRAILER
07/25/21 @ 11:41 pm EST
Source:
Deadline
| Categories:
MIsc
|
Comments
(0) |
E-mail Article
|
Add a Comment
A teaser trailer to
Army of Thieves
is out, along with key art and first-look images from the eagerly awaited prequel to Zack Snyder's
Army of the Dead,
which bowed in May.
The story takes place before the events of
Army of the Dead
during the beginning stages of the zombie outbreak. Ludwig Dieter is in his early days of safecracking and is hired by a mysterious woman to pull off a heist with the help of a misfit crew of aspiring thieves.
The film is coming to Netflix in the fall of 2021, exact release TBA.
Army of Thieves
is directed by: Matthias Schweighöfer, with screenplay by Shay Hatten, based on a story by Zack Snyder & Shay Hatten. Producers are Zack Snyder, Deborah Snyder, Wesley Coller, Dan Maag, and Matthias Schweighöfer, with Schweighöfer, Nathalie Emmanuel, Ruby O. Fee, Stuart Martin, Guz Khan, and Jonathan Cohen in the cast. (via
Deadline
)
Teaser trailer:
https://youtu.be/OdbXnboJCVw
2 NEW CLIPS FROM FEAR THE WALKING DEAD SEASON 7
07/25/21 @ 3:03 pm EST
Source:
YouTube
|
Comments
(0) |
E-mail Article
|
Add a Comment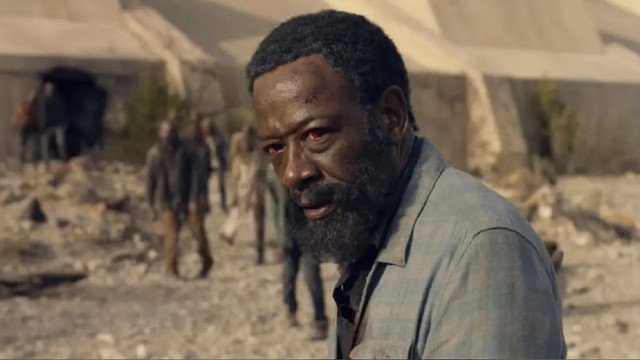 Another announcement from Comic-Con@Home is that season 7 of
Fear the Walking Dead
will debut on October 17th and will include new cast member
Gus Halper
(
Dickinson
) and the return of
Sydney Lemmon
as Isabelle. But along with the news, AMC dropped not
one
, but
two
clips from the upcoming season. The first clip shows us Morgan (
Lennie James
) and Grace (
Karen David
) on the submarine after the nuclear detonation while the second shows June (
Jenna Elfman
) and John (
Keith Carradine
) finding that the explosion has opened up a secret room in their bunker with a very dark past.
NETFLIX SETS PREMIERE DATE FOR FINAL SEASON OF LUCIFER
07/25/21 @ 2:50 pm EST
Source:
YouTube
|
Comments
(0) |
E-mail Article
|
Add a Comment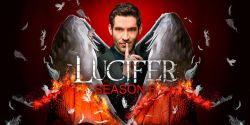 All good things must come to an end, and that's true for
Lucifer
as well. In a
new video
debuted at Comic-Con@Home, we see the Netflix series has set September 10th as the premiere date for the final season. And while the series is wrapping up and Lucifer has a lot of mysteries of his own to figure out, series lead Tom Ellis assured fans that he'd still be getting involved with cases in the final season. "Oh, I think it's in his DNA now. There may be the odd thing to solve but he's got a lot of mysteries to solve, to be honest, in Season 6."
FIRST LOOK AT DOCTOR WHO SEASON 13
07/25/21 @ 2:40 pm EST
Source:
YouTube
|
Comments
(0) |
E-mail Article
|
Add a Comment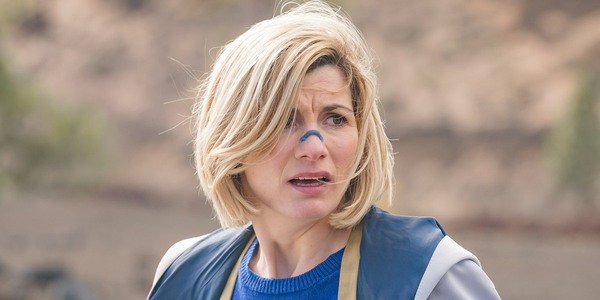 The BBC has just dropped the first
teaser trailer
for the 13th season of
Doctor Who
. The trailer was presented at the Comic-Con@Home panel and then released on-line. The panel consisted of
Jodie Whittaker
,
Mandip Gill
and newcomer
John Bishop
and the series showrunner
Chris Chibnall
to discuss the upcoming season of the long-running series. While the season is still in production, the episodes are expected to premiere later this year. The new season will be slightly different, focusing on one singular story told over eight episodes. The season was shortened because of the pandemic. Chibnall said in the panel that this will be, "the most ambitious thing we've done since we've been on the series."
MEET THE FINAL BIG BAD FOR THE WALKING DEAD
07/25/21 @ 2:30 pm EST
Source:
YouTube
|
Comments
(0) |
E-mail Article
|
Add a Comment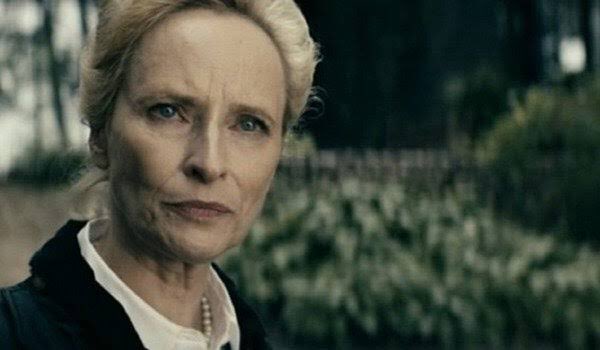 AMC has dropped
a trailer
for the finale season of
The Walking Dead,
and we learn who the last big bad is going to be. Playing neurotic Pamela Milton, the head of the Commonwealth, a network of survivor communities, will be veteran actor
Laila Robins
(
The Boys
). Also the role of the Commonwealth bookkeeper Lance Hornsby has gone to
Josh Hamilton
(
This Is Us
) while the actor playing Pamela's son Sebastian is still unknown. In the comics it's Sebastian who kills Rick Grimes. Other new cast members include
Richie Coster
(
Happy!
),
Michael James Shaw
(
Blood & Treasure
) and
Margot Bingham
(
She's Gotta Have It
). The eleventh and final season of
The Walking Dead
will premiere on August 22nd.
SNAKE EYES AND OLD FIGHT IT OUT IN SOFT BOX OFFICE WEEKEND
07/24/21 @ 2:52 pm EST
Source:
The Hollywood Reporter
|
Comments
(0) |
E-mail Article
|
Add a Comment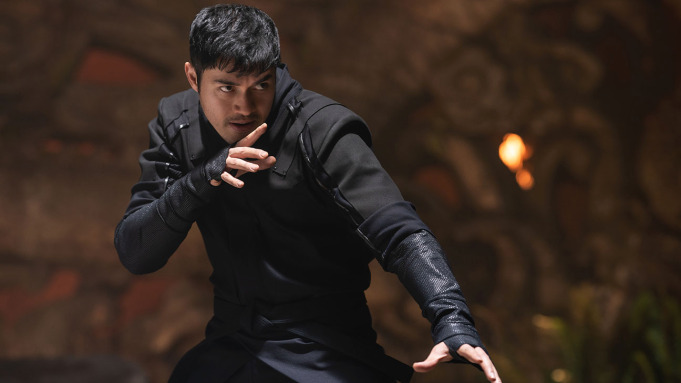 Whether you blame the Delta Variant, the day & date openings on streaming services or Comic-Con@Home, the bottom line is that this is a very soft weekend at the box office which isn't great news for the two new films fighting it out for the top spot.
The Hollywood Reporter
is giving the nod to the new
M. Night Shyamalan
film
Old
is looking to pull in $16M for the weekend while
Henry Golding
lead
Snake Eyes: G.I. Joe Origins
film is a close second with $14.2M. Neither total is what their respective studios were hoping, especially disappointing for Hasbro and Paramount which hoped to use this new film to relaunch the G.I. Joe Franchise.
The next two films on the list are ones that had previously opened and were already available on a streaming platform. Marvel's
Black Widow
had a horrible second weekend but bounced back a little here with an $11M weekend putting it in third place. The film is also available for a premium fee on Disney+. On the other hand,
Space Jam 2
is facing a 65% to 70% drop in its second week and it's free to watch on HBO Max.
The hardest hit by the low box office weekend may be the
Mark Wahlberg
specialty film
Joe Bell
. The film opened in just over 1,000 theaters and will struggle to make $800,000 this weekend. These are definitely not the kind of numbers the film industry was hoping for.
WHEEL OF TIME GETS FIRST POSTER
07/24/21 @ 2:28 pm EST
Source:
Deadline
|
Comments
(0) |
E-mail Article
|
Add a Comment
During their virtual panel from Comic-Con@Home, Amazon Studios released the first teaser poster for their upcoming fantasy series
Wheel of Time
. The image focuses on the character of Moiraine played by
Rosamund Pike
. Moiraine is a member of a secretive and powerful all-female organization called Aes Sedai and she heads out on a dangerous journey with five young men and women. One of the five is prophesied to be the Dragon Reborn who will either save or destroy humanity.
The series, which is now set to debut in November of 2021, adapts the novels by
Robert Jordan
set in a world where magic exists but only women can use it. The series will also feature
Joshua Stradowski
,
Marcus Rutherford
,
Zoe Robins
,
Barney Harris
,
Madeleine Madden
,
Daniel Henney
, and
Michael McElhatton
.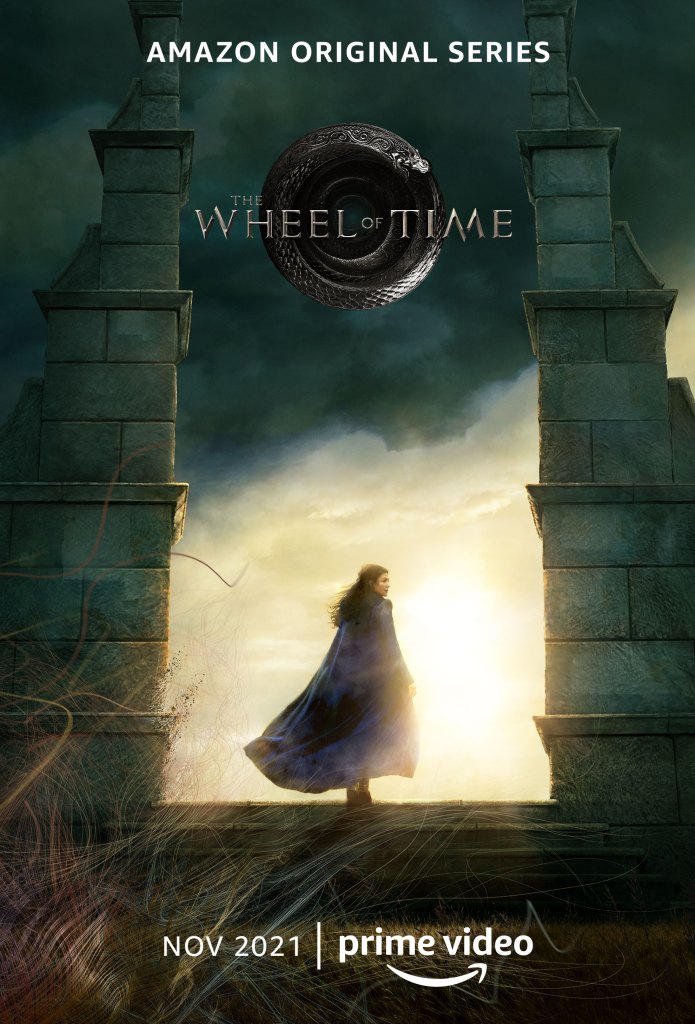 STARZ RELEASES SNEAK PEEK OF HEELS
07/24/21 @ 2:14 pm EST
Source:
YouTube
|
Comments
(0) |
E-mail Article
|
Add a Comment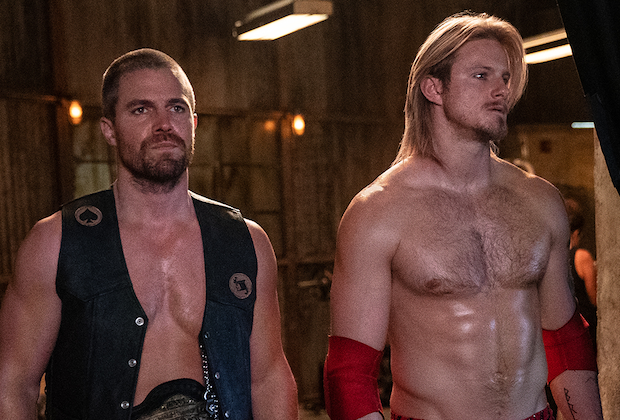 One of the things coming out of Comic-Con@Home yesterday was a
sneak peek video
for the new Starz drama
Heels
. And while this series is basically a small-town family drama centered around a Friday night wrestling league, the show has a ton to offer for non-wrestling fans as well. The series stars former
Arrow
lead
Stephen Amell
, former
West Wing
alum
Mary McCormack
, it's being put together by
Loki
head writer
Michael Waldron
and one of the regulars is former Pittsburgh Steelers player
James Harrison
. It also stars Alexander Ludwig, Alison Luff, Kelli Berglund, Allen Maldonado and Chris Bauer. We also learn in the clip that the majority of the stunts/moves being done in the series are by the actors themselves.
Heels debuts on Starz August 15th.
SOPHIA DI MARTINO DIDN'T KNOW ABOUT LOKI SEASON TWO
07/24/21 @ 1:47 pm EST
Source:
Vanity Fair
|
Comments
(0) |
E-mail Article
|
Add a Comment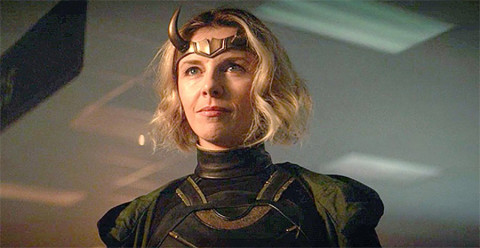 Last week we learned that
Loki
series director
Kate Herron
was not coming back for season two and that she hadn't really known there was going to even be a season two. The set off my Spidey-Sense that there was a chance that a second season would be very different from what we'd just seen and that the bulk of the remaining plot threads could be wrapped up elsewhere like in
Doctor Strange in the Multiverse of Madness
. Another clue that this might be the case was the news that
Tom Hiddleston
would be playing Loki in the
Doctor Strange
sequel.
Well, if you needed one more reason to think this way, you can now add in the fact that Sylvie actress
Sophia Di Martino
admitted on the
Vanity Fair
podcast
Still Watching
that she learned about season two the same way we did, during the mid-credit scene. The actor is not locked into appearing in the second season but appeared to be intrigued by the idea, stating: "It sounds like a lot of hard work," and that she "wouldn't be closed off to anything." With the way the first season ended and how season two is more of an add-on than part of the plan, you have to wonder if we've seen the last of Sylvie or will she also be showing up in
Doctor Strange in the Multiverse off Madness
.
BENEDICT WONG ON JOINING THE CAST OF SHANG-CHI
07/24/21 @ 1:30 pm EST
Source:
Syfy Wire
|
Comments
(0) |
E-mail Article
|
Add a Comment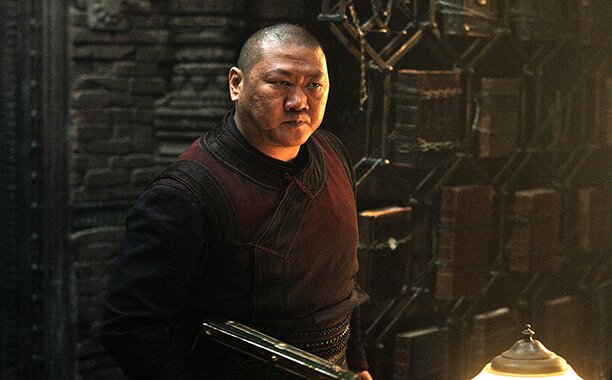 When the trailer for
Shang-Chi and the Legend of the Ten Rings
dropped, everyone was surprised at the quick clip of the Abomination (
Tim Roth
) fighting against Wong (
Benedict Wong
). There had been no hints that either character was going to be included in the film. There had been word that Roth would be reprising his role of the monstrous version of Emile Blonsky in the upcoming
She-Hulk
series and Wong was expected to pop up in
Doctor Strange in the Multiverse of Madness
, but the pairing of the two a cage match caught a lot of people off guard… even Benedict Wong himself as he wasn't part of the film in the beginning.
The actor told
SYFY Wire
: "When
Shang-Chi
was happening, I was so pleased that it
was
happening but I was a little kind of crestfallen I wasn't a part of it. And then the call [from Marvel Studios] came. And I was like, 'Yes!'" And while he couldn't give any details about his appearance, he shared his excitement at being part of the film. "You know, I'm super thrilled. And then to be sat at a table of Asian excellence, it was amazing. And I'm a big fan of all of those artists. Tony Leung (
In the Mood for Love
) is a massive idol of mine. So, it's been constant surprises, that's what [the role of Wong] gives me."
Shang-Chi and the Legend of the Ten Rings
will be in theaters September 3rd.