HOW TO WATCH PIXAR'S 'LUCA' ON DISNEY+
06/18/21 @ 4:25 pm EST
Source:
ETonline
| Categories:
Disney
|
Comments
(0) |
E-mail Article
|
Add a Comment
Get ready for a seafaring journey this weekend! Disney and Pixar's latest film,
Luca
, arrives on Disney+ this today [Friday, June 18], starring Jacob Tremblay and Jack Dylan Grazer as best friends Luca and Alberto, teenage sea monsters who take to the land and pose as humans to try and have the summer of their lives in Italy.
"At the heart of it was a story of a friendship and wanting to really go back to being kids and the summers of youth and the friendships of youth that helped us find ourselves," director Enrico Casarosa told
ET
regarding what inspired the movie. "I think so many of us have these friendships that are right smack in the middle of when we're just leaving the confines of the family that really help define our identity."
For how to watch
Luca
on Disney+ and more,
click here
.
FLORIDA PUBLISHER SUSPENDS OPERATIONS DUE TO HURRICANE
10/01/22 @ 2:24 pm EST
Source:
Scout Comics
|
Comments
(0) |
E-mail Article
|
Add a Comment
Hurricane Ian has hit many people and industries including the comic book world. Florida based comic publisher Scout Comics tweeted out this message: "As many of you may know, Scout HQ is located in Ft. Myers, Florida, and was directly in the path of Hurricane Ian as it made landfall. We wanted to update our fans, creators, and team members now that the storm has passed. First, our team members in the Ft. Myers area and throughout the rest of the state are well. Scout HQ is undamaged. The larger coastal area around Ft. Myers, Charlotte County, has suffered serious devastation with lives lost and damage to property and infrastructure. As the community deals with the repercussions of the hurricane, Scout will be temporarily suspending most administrative operations. Work on our current and future publications will continue moving forward through the hard work of our creators, editors and designers. But delays are expected. Millions are without power and the postal service is unable to operate in certain areas. Any pending shipments from our website will be delayed, but as soon as service resumes our HQ staff will fulfill all orders.
Scoutcomics.com
is still accepting new orders and all merchandise will be shipped out as soon as we are fully operational. Our hearts go out to all the people affected by this storm. Comic Impressions, our local printer, and part of the extended Scout family, has suffered serious damage to their facility. Thankfully everyone in the Comic Impressions team and their families are well. We will post more updates soon."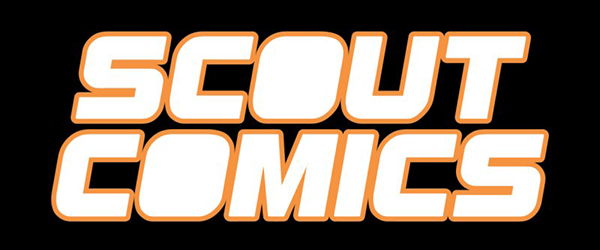 MARVEL'S WEREWOLF BY NIGHT GETS FEATURETTE
10/01/22 @ 1:58 pm EST
Source:
YouTube
|
Comments
(0) |
E-mail Article
|
Add a Comment
Marvel is starting to promote their upcoming Disney+ special,
Werewolf by Night
. This one-shot is being directed by
Michael Giacchino
who is an award-winning composer who has dabbled in directing short films. It stars
Gael Garcia Bernal
as Jack Russell and
Laura Donnelly
as Elsa Bloodstone. The special is going to debut on October 7th on the streaming service and Marvel has released a
new featurette
talking about the story and going a bit behind-the-scenes. This is interesting in that the special is in black & white but then we get to see the cast and crew at work in full color. One of the key quotes from the featurette comes from Marvel Studios top man,
Kevin Feige
, who says: "We're introducing a world that will ultimately become quite important to the MCU." So don't sleep on this homage to classic horror movies as it sounds like we may be seeing the Werewolf, Bloodstone and even Man-Thing again.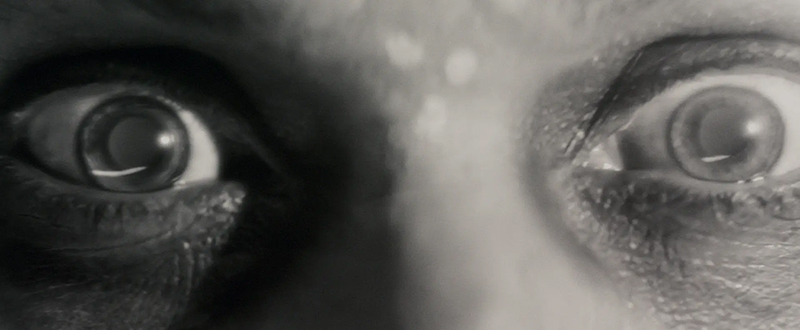 THE AUDITION SCENE USED FOR JAMES BOND
10/01/22 @ 1:40 pm EST
Source:
Deadline
|
Comments
(0) |
E-mail Article
|
Add a Comment
Two interesting bits of information about
James Bond
came out at the British Film Institute the other night during a celebration of 60 years of James Bond. Producer
Michael G. Wilson
, who runs Eon Productions with
Barbara Broccoli
talked about the "new world" that exists now that Amazon has bought MGM. While he said they need to see what happens now but assured everyone that there will always be a Bond. He also stressed that casting for a new OO7 had not begun no matter what industry scoopers are saying. In line with that, Wilson revealed a fun bit of information, that when someone is auditioning for the role, they are given the seduction scene from the 1963 film
From Russia with Love
. This is the scene where
Sean Connery
finds Soviet military clerk Tatiana Romanova, played by
Daniela Bianchi
, in his bed wearing only a velvet choker. They introduce themselves; he compliments her beauty, and she disagrees, saying her mouth is too big. He says, "No, it's the right size. For me, that is." And then kisses her. Wilson said that: "Anyone who can bring that scene off is right for Bond. It's tough to do."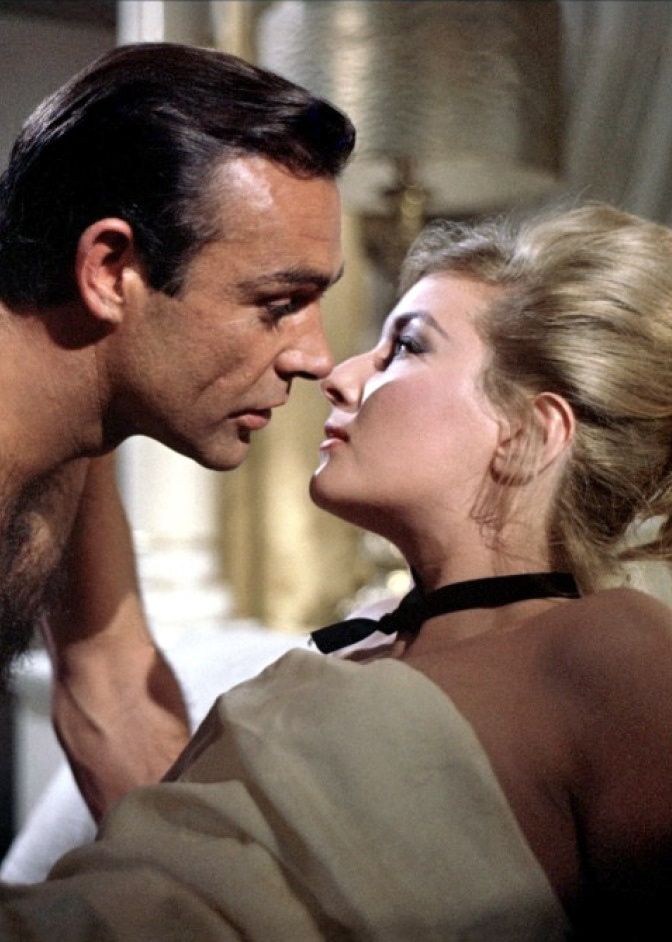 WOULD CHRISTIAN BALE SUIT UP FOR STAR WARS?
10/01/22 @ 1:26 pm EST
Source:
The Hollywood Reporter
|
Comments
(0) |
E-mail Article
|
Add a Comment
With his recent turn in the MCU as Gorr the God Butcher,
Christian Bale
notches another big franchise in his belt along with this trilogy of
Batman
movies with
Christopher Nolan
.
The Hollywood Reporter
asked the actor recently if he still had desire to be in
Star Wars
someday, he responded: "All I ever wanted in
Star
Wars
was to be in a
Star
Wars
outfit and hit my head on a door or something as I walked through. The real nerds who watched
Star
Wars
way too many times always knew about that one scene where the Stormtrooper hits his head on the door as he comes through. I wanted to be
that
guy. That was it. But look, if I'm fortunate enough to be more than that, oh man, yeah. What a delight that would be. I've still got the figures from when I was little. I also know Kathy Kennedy very well because she was working with Spielberg when I did
Empire of the Sun
, and now, she runs the
Star Wars
universe." Doesn't
Taika Waititi
have a
Star Wars
movie in the works? Just saying.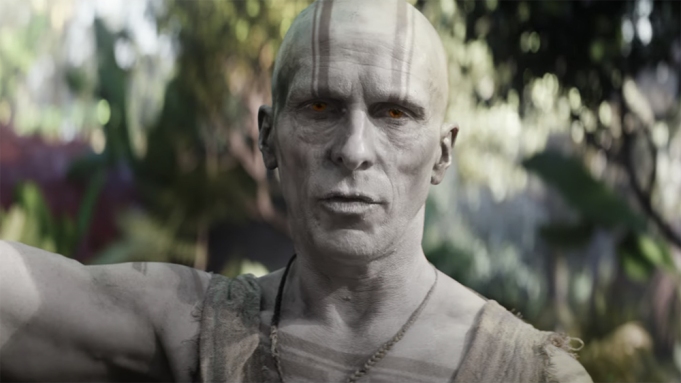 SONY MAKES DEAL FOR RIGHTS TO TARZAN
10/01/22 @ 1:15 pm EST
Source:
Deadline
|
Comments
(0) |
E-mail Article
|
Add a Comment
One of the earliest superheroes was the creation of
Edgar Rice Burroughs
, the wealthy born but jungle raised
Tarzan
. Now Sony has acquired the rights from the ERB estate to reinvent the character, though they are in the early stages with no writer or director attached. Created in 1912, he was born as John Clayton, the son of nobility whose was marooned in the jungle where his parents died. He was then raised by apes and took the name Tarzan before the western world came crashing back into his life, along with the love of his life, Jane. The first film adaptation took place in 1918 with
Tarzan of the Apes
and since has appeared many times on film and television with stars like
Jonny Weissmuller
and
Ron Ely
in the title role. The most recent adaptation took place in 2016 with
Alexander Skarsgard
in the lead and it pulled in $350 million worldwide.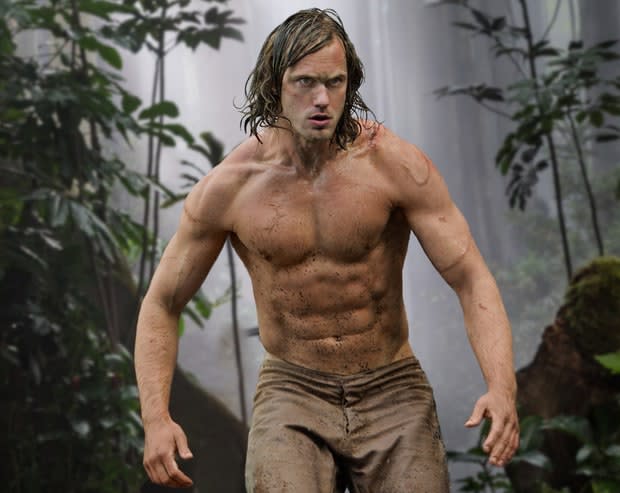 MISTRESS VILE & RITA REPULSA FEATURED IN 'MIGHTY MORPHIN POWER RANGERS' #101 VARIANTS
09/30/22 @ 2:37 pm EST
Source:
BOOM! Studios
| Categories:
Power Rangers
|
Comments
(0) |
E-mail Article
|
Add a Comment
BOOM! Studios, under license by Hasbro, Inc. (NASDAQ: HAS), a global branded entertainment company, revealed variant cover art by Rose Besch for MIGHTY MORPHIN POWER RANGERS #101! The bestselling comic book series based on the global pop culture phenomenon, features a brand new creative team of writer Melissa Flores (
The Dead Lucky
), artist Simona Di Gianfelice, colorist Raúl Angulo, and letterer Ed Dukeshire. The reunited, recharged era of Power Rangers begins in October 2022!
The CHARGE TO 100 brought everything together in
Mighty Morphin Power Rangers #100
, now discover the bold new future for the bestselling franchise! Writer Melissa Flores and artist Simona Di Gianfelice reunite all of your favorite Rangers, recharged and ready for a bold new direction for your favorite Teenagers With Attitude that begins right here!
Currently, Power Rangers is celebrating 29 continuous years on the air, making it one of the longest-running kids' live-action series in television history, with over 900 episodes aired to date. Created by Haim Saban and launched in 1993 with Mighty Morphin Power Rangers , the series launched its 29th overall season in Spring 2022, with season two of "Power Rangers Dino Fury," which airs exclusively on Netflix in the U.S. with new episodes released September 29. Recently on National Power Rangers Day, the 30th season "Power Rangers: Cosmic Fury" was also announced to debut in 2023.
MIGHTY MORPHIN POWER RANGERS #101 features main cover art by superstar artist Mateus Manhanini (
Wakanda
) and variant covers by acclaimed illustrators Francesco Tomaselli (
Gunslinger Spawn
), Bon Bernardo (
Power Rangers
), and David Mack (
Jessica Jones
).
Print copies of MIGHTY MORPHIN POWER RANGERS #101 will be available for sale in October 2022 at local comic book shops (use
comicshoplocator.com
to find the one nearest you) or at the BOOM! Studios webstore. Digital copies can be purchased from content providers like comiXology, iBooks, Google Play, and Kindle.
HARRISON FORD RUMORED TO PLAY MAJOR MARVEL CHARACTER IN 2024 MOVIE
09/30/22 @ 2:31 pm EST
Source:
The Direct
| Categories:
Marvel
|
Comments
(0) |
E-mail Article
|
Add a Comment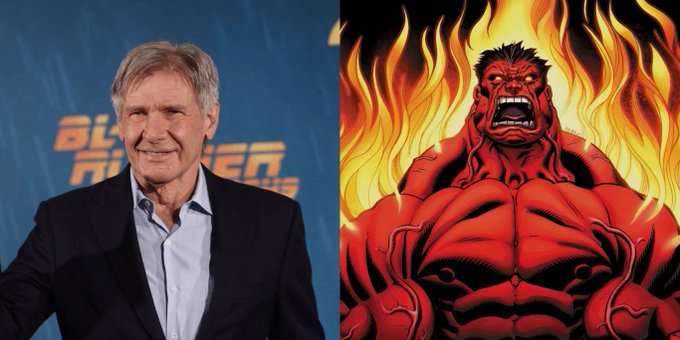 Harrison Ford remains as active as ever in the Hollywood landscape, even having just celebrated his 80th birthday in July 2022. In the 2010s, he had a couple of opportunities to reprise his fan-favorite role as Han Solo in the Star Wars sequel trilogy, which is far from the last classic character he's brought back to life in the 21st century.
Now, in a surprising development,
The Direct
reveals that Ford is rumored to be in the running for a role within the ever-expansive Marvel Cinematic Universe, which could come within the next couple of years.
According to the latest rumor, Ford may be involved with Marvel Studios'
Thunderbolts
, which premieres in theaters on July 26, 2024.
Ford is (or, at one point, was) Marvel Studios' top choice to play a recast Thunderbolt Ross, a role that has been played by the late William Hurt in five MCU movies. In the comics, Ross is also famously the identity of the so-called Red Hulk.
'JACK RYAN' SEASON 3 RELEASE DATE FINALLY COMING AFTER 3-YEAR HIATUS
09/30/22 @ 1:53 pm EST
Source:
ComicBook
| Categories:
MIsc
|
Comments
(0) |
E-mail Article
|
Add a Comment
At long last,
Jack Ryan
is returning to television,
ComicBook.com
reports.
Amazon Prime Video's
Jack Ryan
, based on the book series by Tom Clancy, has been a hit for the streaming service and a favorite amongst fans. Unfortunately, it's been off the air for more than three years. The John Krasinski-starring series debuted its second season on Prime Video in 2019 and fans have been anxiously awaiting its return. That wait is almost over.
Prime Video has announced that
Jack Ryan
is finally returning for Season 3. The new installment of the series will premiere on Wednesday, December 21st, 38 months after the release of its second season. Krasinski will be leading the way for all eight episodes of Season 3.
"Jack is wrongly implicated in a larger conspiracy and suddenly finds himself a fugitive out in the cold," reads the official logline. "Now, wanted by both the CIA and an international rogue faction that he has uncovered, Jack is forced underground, crisscrossing Europe, trying to stay alive, while preventing a massive global conflict."
Jack Ryan
has already been renewed for Season 4 on Prime Video, which will likely be its last. That said, the groundwork is already being laid for a spinoff series focusing on Ding Chavez, who is being played by Michael Pena.
BRACE YOURSELF FOR "CAPTAIN AMERICA: COLD WAR"
09/30/22 @ 1:45 pm EST
Source:
Marvel
| Categories:
Captain Amerca
|
Comments
(0) |
E-mail Article
|
Add a Comment
A new legendary saga in Captain America's 80-year history is just on the horizon! Kicking off next year, COLD WAR will be an epic comic book crossover between both current Captain America ongoing titles—writers Collin Kelly and Jackson Lanzing and artist Carmen Carnero's CAPTAIN AMERICA: SENTINEL OF LIBERTY and writer Tochi Onyebuchi and artist R.B. Silva's CAPTAIN AMERICA: SYMBOL OF TRUTH. Each series has taken huge strides exploring the complex Captain America legacy with shocking truths about Steve Rogers' mythic beginnings and an intense showdown between Sam Wilson and the nation of Wakanda. Next week at New York Comic Con, fans can witness what all this riveting build up will lead to at Thursday's Captain America: Cold War – A This Week in Marvel Special Event where new information about the crossover, including Winter Soldier's key role, will be revealed! In the meantime, learn more about what's to come for Captain America this January!
In CAPTAIN AMERICA: SENTINEL OF LIBERTY #8, Captain America's allies find themselves scattered across the country with no recollection of how they got there, so Steve calls in a favor with the one person he knows can help – mutant telepath Emma Frost! But what Emma finds chills Steve Rogers to the bone… And as Steve and his allies race to save a city under siege by A.I.M., the Outer Circle's ultimate assassin is revealed: Introducing M.O.D.O.C., the Mental Organism Designed Only for Control!
In CAPTAIN AMERICA: SYMBOL OF TRUTH #9, Captain America's understanding of his conflict with the White Wolf is flipped upside-down when White Wolf unleashes an enemy from Nomad's past onto Mohannda's civilians. Sam Wilson's first priority is now stopping the onslaught from Dimension Z before it's too late – but at what cost to his allies?
See the covers now and stay tuned to Marvel's NYCC coverage for more CAPTAIN AMERICA: COLD WAR announcements!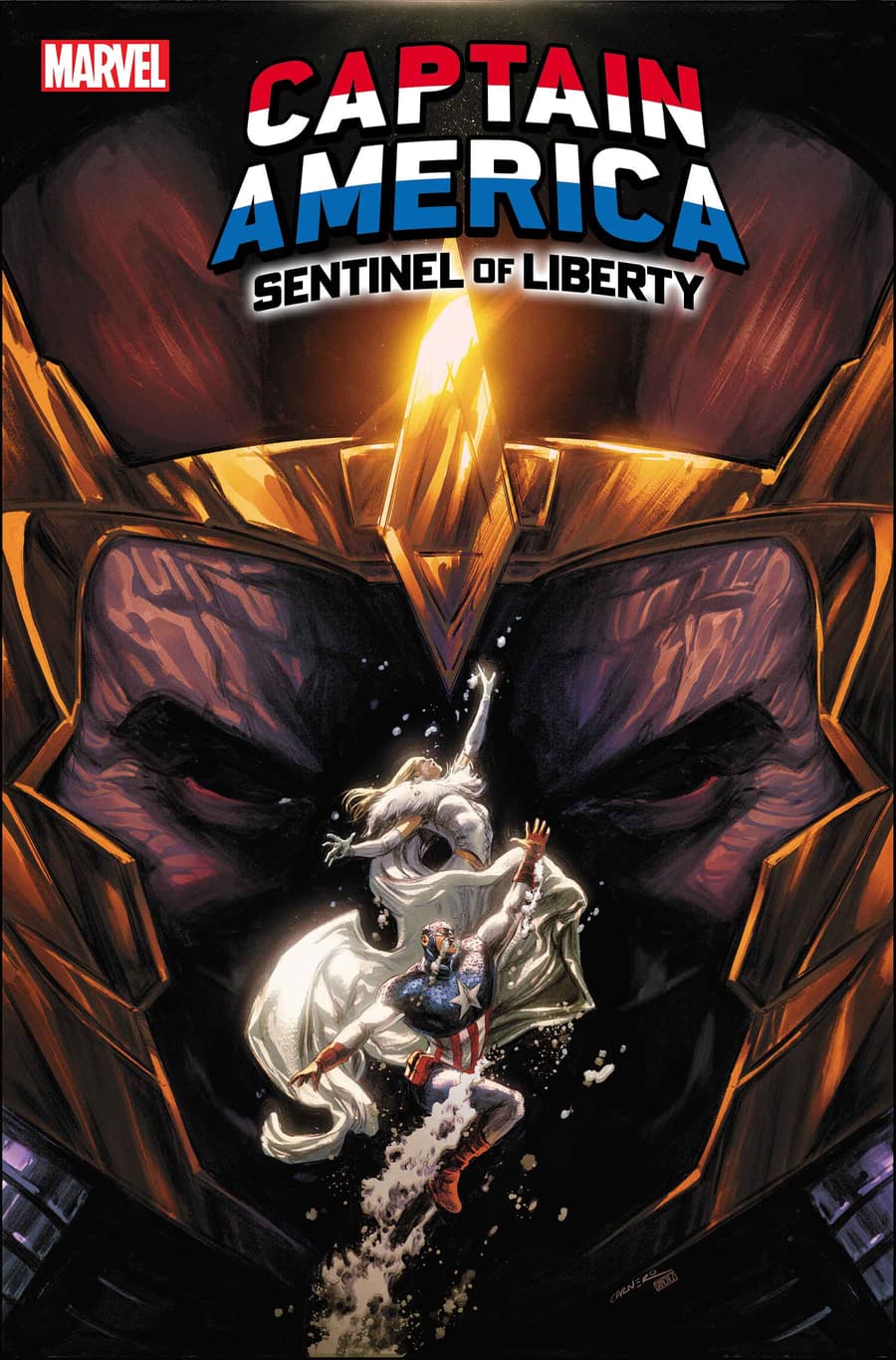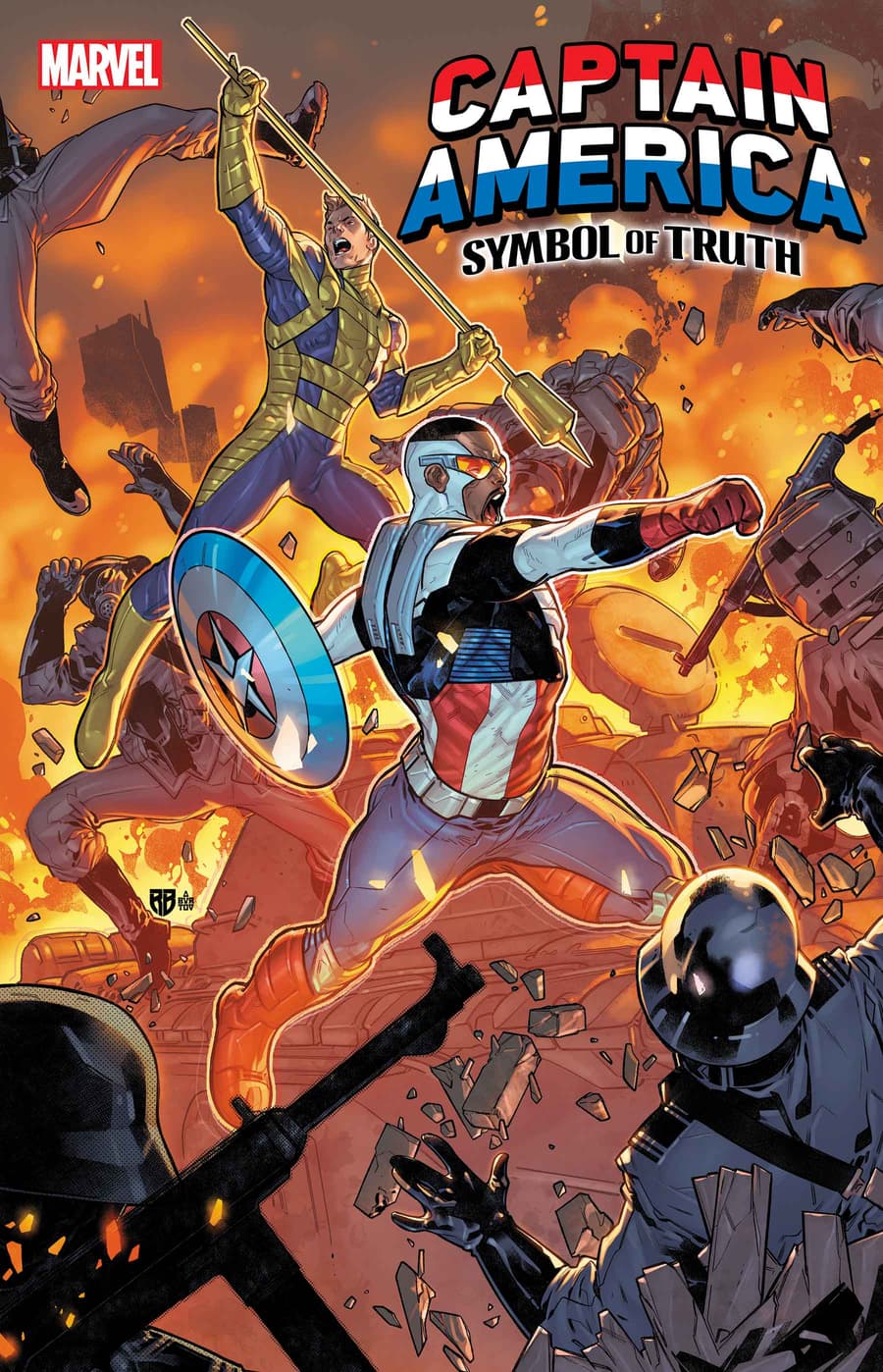 BILL SKARSGARD & LILY-ROSE DEPP TO STAR IN 'NOSFERATU'
09/30/22 @ 1:39 pm EST
Source:
Deadline
| Categories:
MIsc
|
Comments
(0) |
E-mail Article
|
Add a Comment
Robert Eggers' long-awaited new take on
Nosferatu
is gaining some serious momentum as
Deadline
reports that Bill Skarsgard is attached to play the titular character and Lily-Rose Depp is in talks to co-star. The pic now is set up at Focus Features, with Eggers directing and penning the script. Jeff Robinov, John Graham, Robert Eggers, Chris Columbus and Eleanor Columbus are producing.
In the new reimagining,
Nosferatu
is a gothic tale of obsession between a haunted young woman (Depp) in 19th century Germany and the ancient Transylvanian vampire (Skarsgard) who stalks her, bringing untold horror with him.
Focus had no comment on the project.
The film has been a passion project of Eggers for years and came close to coming together in 2019 with Anya Taylor-Joy and Harry Styles at Studio 8. The film was put on pause as Studio 8 figured out a budget and talent schedules. Eggers ultimately pushed pause on the movie and moved on to his Viking pic
The Northman
, which bowed in April.