MARVEL REVEALS THE FUTURE OF THE X-MEN IN FINAL 'X-MEN: THE SEMINAL MOMENTS' DOCUMENTARY SHORT EPISODE
06/18/19 @ 2:02 pm EST
Source:
Marvel
| Categories:
Marvel
|
Comments
(0) |
E-mail Article
|
Add a Comment
Just a month before the highly-anticipated debut of HOUSE OF X and POWERS OF X, Marvel released an all-new episode of X-MEN: THE SEMINAL MOMENTS featuring series writer Jonathan Hickman and other legendary Marvel creators as they shed light on what the future holds for mutants across the universe!

"When Jonathan set out to tell this story, he set out to change the way people think about the Marvel mutants forever…it really shakes things up," said X-Men Editor Jordan D. White. "The first time he told it to me, I was upset. I was like, 'We can't do that. We CAN'T do that.' The more I thought about it, the more I went, 'Wait hang on, what if we did...'"

As HOUSE OF X and POWERS OF X is set to shake the Marvel Universe to its core, Hickman revealed what fans might expect from the series:

"There's no alternate universe version of the X-Men that we're doing – time travel, or any of that kind of stuff. This is a very cause and effect, very linear narratively straightforward story," said Hickman. "I think the most important thing about X-Men is obviously the way that individual readers identify with the characters…my obligation is to be true to the character even though you're putting them in new circumstances and be true to the spirit of what it means to write an X-Men book."

HOUSE OF X and POWERS OF X – written by Jonathan Hickman with art by Marvel's Young Gun Pepe Larraz, R.B. Silva, and colorist Marte Gracia – will build from every major X-Men milestone since 1963 up through the current X-Men series and storylines fans know and love, including some of Marvel's most iconic characters from over the decades.

The next seminal moment in the history of the X-Men begins this July!

Video: https://www.youtube.com/embed/h_hfjRpXW-s


'DOCTOR WHO': BIG FINISH REVEALS "TIME LORD VICTORIOUS" AUDIO DRAMAS INFO
06/04/20 @ 5:56 pm EST
Source:
Bleeding Cool
| Categories:
Doctor Who
|
Comments
(0) |
E-mail Article
|
Add a Comment
Less than a month after BBC Books announced their contributions to BBC Studios' upcoming massive multi-platform event "Time Lord Victorious," Big Finish has stepped up to announce their role in the 12-week immersive experience. Paul McGann returns as the Eighth Doctor in a trilogy of full-cast audio drama adventures, facing off against his sworn enemies, the Daleks, during the Time War. McGann is joined by Silas Carson as Brian the Ood, Samantha Béart as Tiska, and Nicholas Briggs as the Daleks. In addition,
Doctor Who: Short Trips
will feature two of the Master's incarnations in two separate audio dramas, narrated by Jon Culshaw. (via
Bleeding Cool
)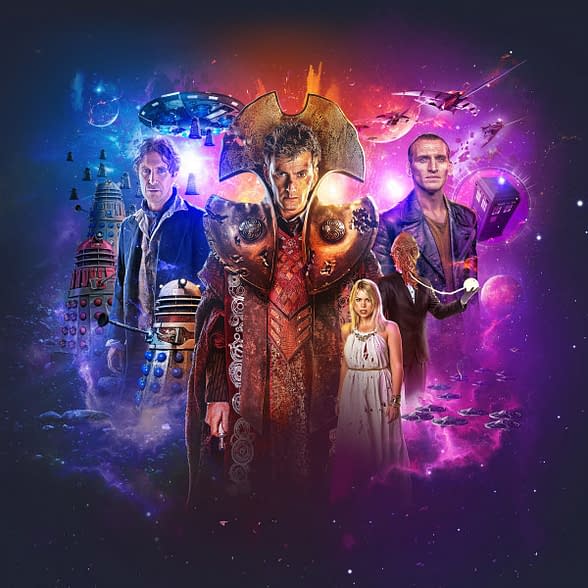 McGann's three stories will be released between October and December 2020, but are available now for pre-order as a single-disc collector's edition or download from the Big Finish website. A bundle of all three stories can also be pre-ordered on CD or as a download.
Short Trips
is also available for pre-order and will be released in October 2020 as a download, and included in the "Time Lord Victorious" bundle of the McGann trilogy. In addition to Big Finish's website, U.S. customers can purchase from Alien Entertainment, Who North America, Ken's Korner USA, and Mike's Comics, and other retailers; while Australian customers can purchase from Galaxy Bookshop.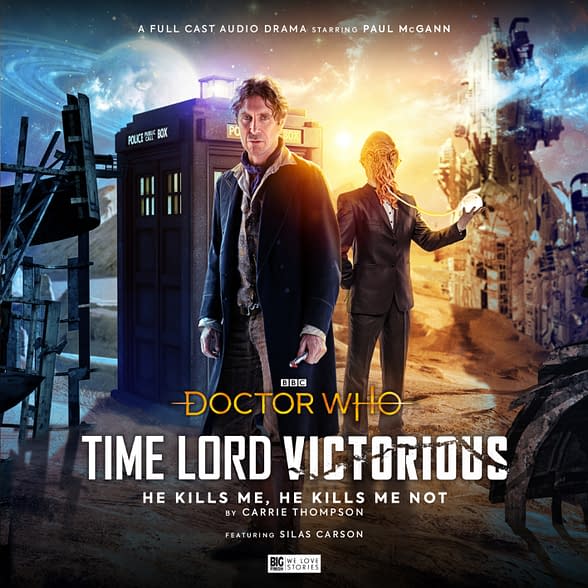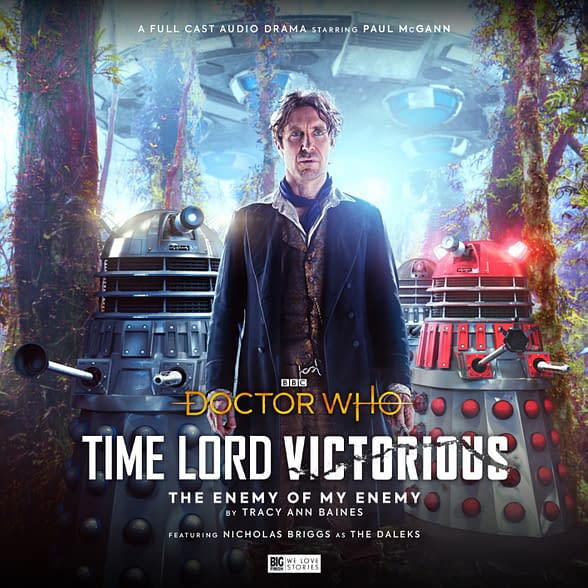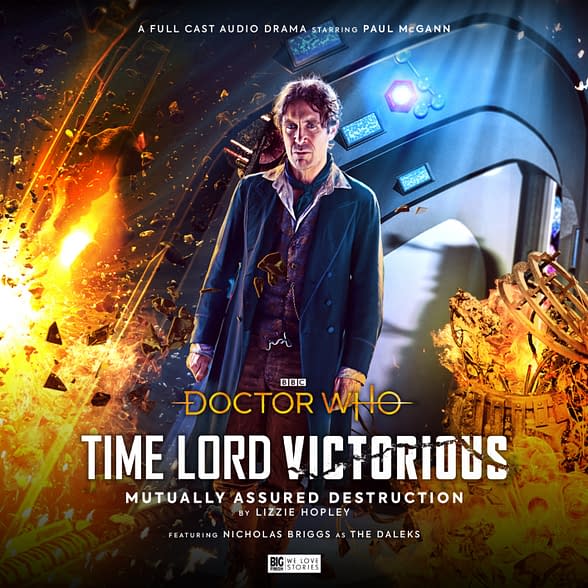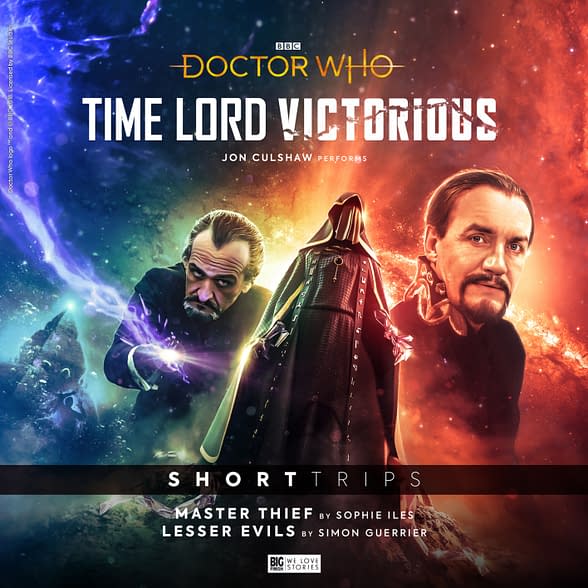 'STARGIRL': "WILDCAT" PREVIEW
06/04/20 @ 5:47 pm EST
Source:
The CW
| Categories:
DC
|
Comments
(0) |
E-mail Article
|
Add a Comment
The CW
has released a preview for "Wildcat", next week's episode of the first season of
Stargirl
.
As per the episode title, Stargirl's (Brec Bassinger) first recruit will be a new Wildcat in her classmate, Yolanda Montez (Yvette Monreal).
Stargirl
airs Tuesdays at 8/7 on The CW. New episodes debut Mondays on DC Universe.
Preview:
https://youtu.be/89-93baM2JQ
IDW PUBLISHING HONORED WITH 15 EISNER AWARD NOMINATIONS IN 2020
06/04/20 @ 5:40 pm EST
Source:
IDW
| Categories:
IDW
|
Comments
(0) |
E-mail Article
|
Add a Comment
The 2020 Eisner Award judges recognized IDW Publishing and its imprints,
Artist's Editions
,
EuroComics
,
Library of American Comics
,
Sunday Press
,
Top Shelf
, and
Yoe Books
, with a combined fifteen nods this year (fourteen nominations and one shared nomination). The prestigious award ceremony honors exemplary work from the previous year in comics publishing.
"Every year, the announcement of Eisner Award contenders brings a brightness to our industry, as we celebrate the artistry and hard work of many talented creators," says
Chris Ryall
, President, Publisher, and CCO of IDW Publishing. "We're honored that the judges have recognized such a diverse selection of IDW books this year! To our writers, artists, letterers, editors, and everyone involved in bringing these projects to fruition -- a hearty congratulations from all of us at IDW!"
IDW's 2020 Eisner Nominees include:
Best Limited Series
:
Ghost Tree
, by Bobby Curnow and Simon Gane (IDW)
Best Publication for Teens
:
Penny Nichols
, by MK Reed, Greg Means, and Matt Wiegle (Top Shelf)
Best U.S. Edition of International Material
:
Diabolical Summer
, by Thierry Smolderen and Alexandre Clerisse, translation by Edward Gauvin (IDW)
Best U.S. Edition of International Material
:
Gramercy Park
, by Timothée de Fombelle and Christian Cailleaux, translation by Edward Gauvin (EuroComics/IDW)
Best Graphic Album — New
:
Life on the Moon
, by Robert Grossman (Yoe Books/IDW)
Best Archival Collection/Project — Comic Books
:
Stan Sakai's Usagi Yojimbo: The Complete Grasscutter Artist Select
, by Stan Sakai, edited by Scott Dunbier (IDW)
Best Archival Collection/Project — Strips
:
Ed Leffingwell's Little Joe, by Harold Gray
, edited by Peter Maresca and Sammy Harkham (Sunday Press Books)
Best Writer
: Bobby Curnow,
Ghost Tree
(IDW)
Best Writer
: MK Reed and Greg Means,
Penny Nichols
(Top Shelf)
Best Penciller/Inker or Penciller/Inker Team
: Simon Gane,
Ghost Tree
(IDW)
Best Painter/Digital Artist
: Alexandre Clarisse,
Diabolical Summer
(IDW)
Best Lettering
: Stan Sakai,
Usagi Yojimbo
(IDW)
Best Lettering
: Deron Bennett,
Canto
(IDW);
Batgirl
,
Green Arrow
,
Justice League
,
Martian Manhunter
(DC);
Assassin Nation
,
Excellence
(Skybound/Image);
To Drink and To Eat, Vol. 1
(Lion Forge);
Resonant
(Vault)
Best Comics-Related Book
:
Screwball! The Cartoonists Who Made the Funnies Funny
, by Paul Tumey (Library of American Comics/IDW)
Best Reality-Based Work
:
They Called Us Enemy
, by George Takei, Justin Eisinger, Steven Scott, and Harmony Becker (Top Shelf)
"I'm excited to see the wide range of creators, subject matters, formats, and approaches recognized by the Eisner judges," says
John Barber
, Editor-in-Chief at IDW. "It's wonderful to see Bobby and Simon get these nominations for a deeply personal work like
Ghost Tree
, for Deron and Stan to get deserved credit for their lettering, and for every other book that got nominated — but I'll let others speak to those nominations!"
Paul C. Tumey
, author of
Screwball! The Cartoonists Who Made the Funnies Funny
, says, "This nomination provides meaningful support for the modern work being done to deepen our understanding and appreciation of the past lineage of our industry."
"It's exciting to see noted YA author Timothée de Fombelle's first foray into comics nominated for both the Eisner and Angoulême awards," says editor
Dean Mullaney
of LOAC and EuroComics.
"Stan Sakai is a master storyteller and I'm very grateful I had the opportunity to do this book with him, and with Shawn Lee, who really did a tremendous job on the design," says Artist's Edition editor
Scott Dunbier
.
"Harold Gray took the reins of
Little Joe
after the untimely death of his cousin and fellow cartoonist, Ed Leffingwell.... and yet, to show respect for the family, he took no credit. We're honored that Gray's work on this seminal Western comic strip has been recognized by the Eisner judges," says
Peter Maresca
of Sunday Press.
"We're so proud to have
Penny Nichols
and
They Called Us Enemy
honored with Eisner nominations," says Top Shelf editor-in-chief
Chris Staros
. "Penny Nichols is a hilarious celebration of DIY creativity and a love letter to the comics community, so it's wonderful to see that love being returned. And unfortunately, George Takei's memories of legalized racism are still painfully relevant today, making
They Called Us Enemy
a vital book that calls us to build a better future."
"I say this not as the publisher, but as a fan: Think of the greatest graphic novels. Among them
Life on the Moon
, with its astonishing story and art (fascinatingly centered on the original fake news of turn-of-the-last-century) deserves to be likewise widely read, shared, taught, and celebrated! I only wish the writer and artist Robert Grossman was alive to see that the esteemed Eisner judges have recognized his brilliance," says Yoe Books editor,
Craig Yoe
.
To acquire copies of IDW Publishing's nominated comic book and graphic novel releases, please contact your local comic shop or visit
www.comicshoplocator.com
to find a store near you. Graphic novels are also available for order via bookstores, online booksellers, and digital platforms.
VALIANT PARTNERS WITH DISPLATE TO UNLEASH STUNNING METAL POSTERS
06/04/20 @ 5:38 pm EST
Source:
Valiant
| Categories:
MIsc
|
Comments
(0) |
E-mail Article
|
Add a Comment
Valiant Entertainment is joining forces with Displate to offer stunning metal posters featuring iconic heroes from the evergrowing Valiant Universe!

Displate has created jaw-dropping magnet-mounted and durable posters featuring Bloodshot, Shadowman, Faith, X-O Manowar, Harbinger, Rai, Ninjak, Archer and Armstrong, Punk Mambo, Doctor Mirage, Quantum and Woody, Livewire, Unity, Secret Weapons, and Divinity.

Adding these attention-grabbing metal posters to your wall is simple. No power tools or damage to the wall is necessary and it only takes about 20 seconds to set up the magnet and display the amazing artwork. Feast your eyes on some of these captivating collectibles below.




"We're super thrilled to give more superhero worlds the Displate treatment," stated Pierre Kuta, Displate's New Business Manager. "Valiant Entertainment is the third comic book powerhouse to join Displate, bringing over 100 designs from fan-favorite series like Bloodshot, Faith, X-O Manowar, Shadowman, Punk Mambo, and more." Pierre added, "Displate is the ultimate destination for geeky, high-quality metal posters that never grow old. As a welcome offer, all Displate designs are 20% off until Wednesday, June 10th using THIS LINK!"


Oliver Taylor, Valiant's International Licensing Coordinator, is pleased to provide fans with a new way to celebrate their favorite Valiant heroes. "Valiant is very excited about our partnership with Displate. I know that Valiant fans will enjoy showing off their favorite characters in super-slick metal wall art!"

More than 100 metal posters featuring Valiant artwork from astonishing artists are currently available. Upgrade your wall and get 20% off your order here.


DYNAMITE: JOIN BILLY TUCCI & MARIA SANAPO FOR LUNCH BREAK!
06/04/20 @ 12:15 pm EST
Source:
Dynamite
| Categories:
Dynamite
|
Comments
(0) |
E-mail Article
|
Add a Comment
Yep, right now!
Click here to join the fun!
The perfect lunch companions for you today are Billy Tucci and Maria Laura Sanapo. The pair are chatting on the Pop Experience channel on Youtube for the first official Lunch Break segment. They'll be talking about their new Miss Fury original graphic novel that just launched on Indiegogo.
You can check that out right here!
If you can't make the lunch date with us all, you can always catch up later too!
#FuryStrong
JOHN BOYEGA MAKES EMOTIONAL PLEA AT LONDON'S BLACK LIVES MATTER PROTEST
06/04/20 @ 11:33 am EST
Source:
Variety
| Categories:
Star Wars
|
Comments
(0) |
E-mail Article
|
Add a Comment
John Boyega was an unstoppable force at Wednesday's Black Lives Matter protest in London — one of the city's first major events in response to the death of George Floyd in the custody of Minneapolis law enforcement.
The
Star Wars
actor, a fierce advocate for the Black Lives Matter movement, spoke passionately to thousands gathered at Hyde Park for the afternoon protest, and joined demonstrators in the street as they marched to Prime Minister Boris Johnson's residence at 10 Downing Street, with helicopters circling ahead and traffic — often honking and beeping in support — at a standstill.
"I'm speaking to you from my heart," Boyega told the crowd. "Look, I don't know if I'm going to have a career after this, but f— that."
Permanently gripping a megaphone, Boyega was all emotion, at one point leading a chorus of protestors demanding justice for Belly Mujinga — a Black railway ticket officer who died of coronavirus after being spat on by a member of the public infected with the virus.
"We have the right to live a balanced and healthy life," Boyega said. "We are a physical representation of our unity, and it's very important at this time that we stick together in mind, in spirit and in body."
The protest came a few days after Sunday's protest in Trafalgar Square, where hundreds knelt in memory of Floyd, who died at the hands of law enforcement in Minneapolis, sparking ongoing protests out of the U.S. and ugly clashes with authorities around the United States. (via
Variety
)
To read more on John Boyega's speech,
click here
.
NIKI SMITH'S NEW GRAPHIC NOVEL, 'THE GOLDEN HOUR', COMING
06/04/20 @ 9:57 am EST
Source:
Bleeding Cool
| Categories:
MIsc
|
Comments
(0) |
E-mail Article
|
Add a Comment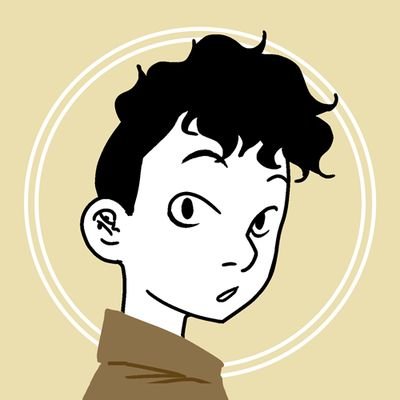 Niki Smith is a comic book writer and artist who grew up in Kansas and now lives in Munich with her wife. She has created comics for DC Comics and The Nib, while her debut graphic novel,
Crossplay
from Iron Circus, was a Lambda Literary Award nominee.
But it's Little, Brown Books for Young Readers that will be publishing her upcoming middle-grade graphic novel,
The Golden Hour.
Solicit:
After witnessing a violent attack at school, Manuel struggles with anxiety but his cell phone camera helps him find anchors when he dissociates, and an unexpected friendship opens up new possibilities.The Golden Hour
is scheduled to be published in the autumn of next year. (via
Bleeding Cool
)
DC'S 'MAN-BAT' POSTPONED INDEFINITELY
06/04/20 @ 9:41 am EST
Source:
GamesRadar
| Categories:
DC
|
Comments
(0) |
E-mail Article
|
Add a Comment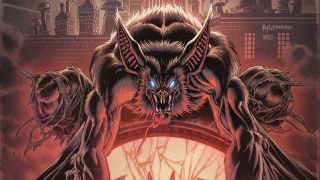 DC's announced
Man-Bat
series may not have a release date anymore due to the COVID-19 influenced distribution shutdown, but the publisher has informed retailers that the series will be released eventually.
"The five-issue
Man-Bat
miniseries, slated to debut in May with issue #1, will be rescheduled and resolicited," a DC spokesperson said in a newsletter to retailers earlier this week.
Man-Bat
was among a swath of titles removed from the upcoming release schedule due to the COVID-19 influenced distribution shutdown. While many titles received new release dates after distribution was resumed,
Man-Bat
is one of several titles - along with the DC event series
Generation
- which hasn't been listed on DC's revised schedules. (via
GamesRadar
)
FORGET 'SOPRANOS' AND 'GAME OF THRONES': HBO MAX'S TOP HITS ARE FOR KIDS
06/04/20 @ 9:36 am EST
Source:
Bloomberg.com
| Categories:
MIsc
|
Comments
(0) |
E-mail Article
|
Add a Comment
The HBO network earned a reputation for adult dramas filled with sex and violence, including
The Sopranos
,
Game of Thrones
and
Sex and the City
. But when its new streaming offshoot launched last week, the buzziest shows were aimed at children.
Looney Tunes Cartoons
, a new take on classic characters Bugs Bunny and Daffy Duck, was the most in-demand show when the new HBO Max service debuted on May 27, according to Parrot Analytics, a firm that gauges how popular TV shows are based on social media, fan ratings and piracy.
The Not-Too-Late Show With Elmo
, a talk show hosted by the
Sesame Street
character Elmo, was second.
The outcome is a victory for AT&T's efforts to turn the HBO name into a family-friendly brand. To take on Netflix in streaming, the service needs to appeal to a wide audience, including Elmo-loving toddlers.
On the other hand, the new service doesn't have many of the water-cooler hits that the cable network was famous for.
Love Life
, its most popular new show for adults, has pushed past Elmo to become the second-hottest new series on HBO Max in recent days, but still hasn't built anything close to the buzz that Disney+'s
The Mandalorian
generated when it debuted in November. (via
Bloomberg.com
)
THE CW ACQUIRES PATRICK DEMPSEY SERIES 'DEVILS' FOR FALL 2020
06/04/20 @ 9:29 am EST
Source:
Variety
| Categories:
MIsc
|
Comments
(0) |
E-mail Article
|
Add a Comment
Variety
reports that The CW is adding another acquired series to its fall 2020 lineup.The network has picked up the French-Italian co-production
Devils
. The series is described as an international thriller that follows Massimo Ruggero (Alessandro Borghi), the charismatic yet ruthless Head of Trading at NYL, one of the world's most important investment banks, and his mentor, NYL's CEO Dominic Morgan (Patrick Dempsey). After Dominic appoints another colleague over Massimo following a bitter promotion battle, Massimo finds himself named prime suspect in a murder investigation. Fighting to clear his name, Massimo becomes involved in an intercontinental financial war and is forced to choose between supporting Dominic or going up against him.
The series also stars Laia Costa, Kasia Smutniak, Lars Mikkelsen, Malachi Kirby, Paul Chowdhry, Pia Mechler, Harry Michell, and Sallie Harmsen.
The series will air on Wednesdays at 8 p.m. ET/PT, followed by the acquired series
Coroner
.