DF INTERVIEW: PAUL TOBIN UNLEASHES MURDER, MAYHEM AND MATHEMATICS IN 'A CALCULATED MAN'
05/27/22 @ 7:42 am EST
Source:
Dynamic Forces
| Categories:
MIsc
|
Comments
(0) |
E-mail Article
|
Add a Comment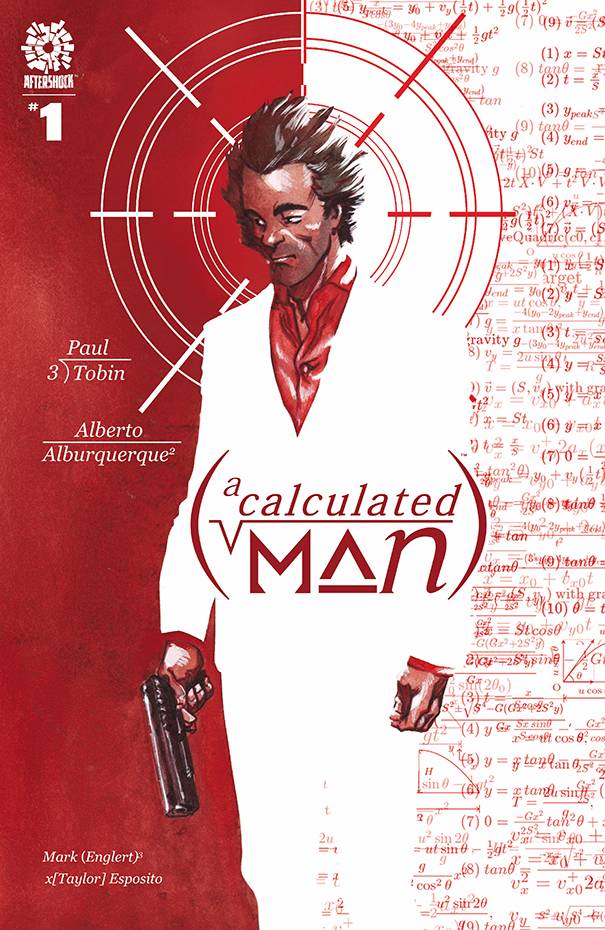 DF Interview: Paul Tobin unleashes murder, mayhem and mathematics in 'A Calculated Man', now in early development by Hulu as a TV series
By Byron Brewer
A verifiable math genius, Jack Beans used to run the numbers for the Pinafore crime family, until one day he ran them too well and concluded that the only way out of this life was in a casket or Witness Protection. So, he turned state's evidence and ran.
Now, the Pinafores are out to end their favorite accountant. Little do they know that Jack's skills with math and his perfect memory have made him a better killer than they ever could have realized. What follows is a journey full of murder, mayhem and mathematics.
Writer Paul Tobin (Bunny Mask, My Date With Monsters) and artist Alberto Albuquerque (Amazing Spider-Man, Savage Sword) unleash a master of math on a mission to eliminate a criminal empire for good.
AfterShock had be at "Paul Tobin". I sat down with my old friend and acclaimed scribe to see what he is concocting for us in this noir tale, literally by the numbers!
Byron Brewer: Paul, I had to reshuffle my deck of Qs after the news that your coming comic, A Calculated Man, is in the very early stages of development by Hulu as a television series. I know you cannot discuss this at all, at least at this stage, but can you at least tell us how it feels having a comic as yet unpublished be so highly thought of? And any other remarks about the situation that you are free to make.
Paul Tobin:
It was a fun process, bringing A Calculated Man to Hulu. We grabbed a lot of interest from different studios immediately upon announcing the upcoming process, and Lee Kramer, AfterShock's film/TV guru, kept me up to date on all the various incoming offers and thoughts from the studios. We liked Hulu's thoughts the most, and Peter Calloway being aboard helped turn my eye in Hulu's direction, because I've always admired his work. It was weird, though, still working on the fourth issue of the series when it had already sold to Hulu! I had to put aside thoughts of what actors might portray Jack Beans and the others, and focus on what is always paramount to me: a good story with interesting characters, making the best comic I can.
Byron: Tell readers a little bit about your inspiration for this crime comic, A Calculated Man. Was this take on murder, mayhem and mathematics something that has been bubbling on the Tobin backburner awhile?
Paul Tobin:
To a certain degree, yes. I love a good action/crime story, but I wanted to wait until I had something unique, something that really spoke to my love of character. I have a love for somewhat eccentric geniuses, the likes of Richard Feynman, or the INCREDIBLY eccentric Jack Parsons, and I started to have thoughts of, "What if they applied that genius outside their own fields?" A Calculated Man grew from that germ.
Byron: Introduce us to math genius Jack Beans. Tell what his life was like and what it will become in this series. Can you offer any insight into the character of the man beyond mathematics?
Paul Tobin:
Jack is far more than just mathematics. He has several other aspects that deviate from the norm. His memory is absolute, for one, and he sees numbers as colors, which contributes to his math genius, and he absolutely can't lie. At all. That said, I really wanted to make Jack normal in most respects. I'm tired of entertainment tropes that say if a person is gifted in one way, they must "pay the price" in some other way, aka Rain Man. Jack is, for the most part, a pretty normal guy. You could have a beer with him and never know he was any different from anyone else at the bar.
Byron: What can you tell readers about the Pinafore crime family? Any individuals you can spotlight here as well?
Paul Tobin:
Hector Pinafore is the head of the company. Is he a bad guy? Oh, absolutely yes. But not that bad a guy for a crime lord. He'll even draw the line at some crimes. His son turns him against Jack, though, convincing his dad that Jack—the family's ex-accountant—is too dangerous to let live. After all, this is a guy who knows everything, forgets nothing, and can't lie. It's decided Jack has to die, and events snowball from there.
Byron: What other important characters might you let us know about? Is there an agent who is Jack's contact with Witness Protection, or similar? Love this storyline!
Paul Tobin:
Other main characters are Omaha Avery, Jack's contact in the Witness Protection agency. Omaha and Jack have an actual friendship that's built over the years, but Omaha is retiring, and his replacement, Elene Santos, isn't quite the Jack fan that Omaha has been. Another hugely important character to the plot is Jack's "kind of" girlfriend, Vera, a woman he met online, and who he's never met in person at the start of the series. Jack's relationship with Vera is odd, because he doesn't want to tell her the truth about his life, but…he literally can't lie. Jack solves this in a unique way that readers can see in the series!
Byron: Can you give readers a type of overview for this coming series, an extended elevator pitch, if you will?
Paul Tobin:
I talk about it as John Wick, mixed with A Beautiful Mind, when ex-mobster/math genius Jack Beans is flushed from hiding in the Witness Protection program, and decides that all he needs to do to safely return to his old life is…kill every last member of the Pinafore crime family.
Byron: Talk about the pulse-pounding pencils of artist Alberto Albuquerque. What makes him right for this book?
Paul Tobin:
Alberto is right for ANY book. I love working with him because he'll always bring an ENTIRE scene to life. If I ask him for a city scene, there will be unique architecture populated by interesting, unique people. He manages to make anything, from a bedroom to a boardroom to a back alley, vibrant. He inspires me to bring more to the story. And plus we've been friends for years, and have interests outside comics as well, which I think can really help with a creative team. It allows us to feel like more than a couple of people brought together in their work: we're friends having a blast sharing our passion for telling stories in our own way.
Byron: Paul, what other projects do you have upcoming that you can tell readers about?
Paul Tobin:
In the all-ages market, I still have more Plants vs. Zombies and Wrassle Castle on the way. In the horror field, I'm still working on Bunny Mask, and there are two more horror series on my slate. I'm also working on a western. Never really had a good western idea coalesce in my head, but it finally happened! Really excited about it. I have a huge graphic novel that I just finished scripting, based around adventure and cooking (yeah!). And then there's another horror germ that's been percolating, and that'll probably find a home, too. And, as I continue to make my mark on several genres, I even have a romance on the way!
Dynamic Forces would like to thank Paul Tobin for taking time out of his busy schedule to answer our questions. A Calculated Man #1 from AfterShock Comics is slated to be on sale June 15th! Stay tuned to DF News on further information of the comic's development into a Hulu TV series.
For more news and up-to-date announcements, join us here at Dynamic Forces,
www.dynamicforces.com/htmlfiles/
, "LIKE" us on Facebook,
www.facebook.com/dynamicforcesinc
, and follow us on Twitter,
www.twitter.com/dynamicforces
.
'SKYBOUND PRESENTS AFTERSCHOOL' #2: THE STORK WILL LEAVE TERROR ON YOUR DOORSTEP
06/24/22 @ 8:13 pm EST
Source:
Image Comics
| Categories:
Skybound
|
Comments
(0) |
E-mail Article
|
Add a Comment
Skybound has revealed a first look at Skybound Presents Afterschool #2, the latest issue of the new teen horror anthology miniseries that takes the familiar cautionary tales we've all learned in our youths and flips them on their heads. Afterschool #2 is out July 20 with the story of a monster stork that's never been told before.
In this issue, the acclaimed writing duo of Kate Herron (Marvel Studios' Loki, Sex Education) & Briony Redman (the BAFTA Rocliffe-winning Pont Brec) team up with artist Leila Leiz (M.O.M.: Mother of Madness, Horde), colorist Giovanna Niro (Two Moons) and letterer Pat Brosseau (Manifest Destiny) to present a standalone horror story soaked in blood and feathers. Afterschool #2 also features a stunning cover by acclaimed artist Veronica Fish (Archie, Sabrina the Teenage Witch).
"Scratches to mark you, a feather to warn you, then it comes..." According to the urban legend, if you try to get rid of your baby, a monstrous stork will force you to keep it. But surely, that can't be true, can it? For Leah and her friends, they're about to find out about just how true it is in...The Storkening!
The team behind this Afterschool special joins the impressive roster of lauded writers and all-star artists from comics, television and beyond working on the miniseries, including Justin Benson & Aaron Moorhead (Marvel Studios' Moon Knight) and Greg Hinkle (The Rattler, Airboy); Jill Blotevogel (Scream: The TV Series) and Marley Zarcone (Shade, the Changing Girl; Effigy); and Leon Hendrix III (Two Sentence Horror Stories, Mayor of Kingstown) and Eric Zawadzki (Heart Attack, House of El). Each stand-alone Afterschool special features a unique creative team to give each issue a distinct horrifying feel, with its own relatable characters and truly chilling lessons.
The series debuted June 8 with Skybound Presents Afterschool #1, a tale of an emotional support dog with a killer secret by Benson, Moorhead, Hinkle, Niro and Brosseau.
Skybound Presents Afterschool #2 (MAY220267) will be available at 
comic book shops
 and digital platforms including Amazon Kindle, Apple Books, comiXology, and Google Play on Wednesday, July 20, 2022.
GET YOUR FIRST LOOK AT CHRIS CLAREMONT'S RETURN TO X-MEN IN 'GAMBIT' #1
06/24/22 @ 8:07 pm EST
Source:
Marvel
| Categories:
X-Men
|
Comments
(0) |
E-mail Article
|
Add a Comment
The legend returns! Chris Claremont, the writer who defined the X-Men and crafted the franchise's most influential stories, is back with a brand-new X-Men saga starring one his most popular co-creations—GAMBIT! Featuring artwork by rising star Sid Kotian, GAMBIT will be a five-issue limited series that invites fans back to the exciting time when Gambit and a de-aged Storm forged an everlasting bond as they thieved their way along the Mississippi River!
The series will unearth a wide range of previously untold adventures, from a brush with the Shadow King to an array of earthbound and out of this world escapades, that gives Claremont a chance to further explore Gambit's path to becoming a heroic X-Man as well as reveal new insights into another trademark character of his, Storm, at a pivotal moment in her history.
When asked why he chose to revisit this specific era, Claremont said: "Because I considered it somewhere that provided the opportunity for a whole-lotta-fun to be had by all involved. Think about it: who notices kids? The way Remy dresses, not to mention his great body and gorgeous looks, most of the time all eyes turn towards him. [Kid] 'Ro remains functionally invisible. Target looks to Remy, 'Ro picks his pocket. But the true reason, frankly, is that the story turned out to be a whole lot more fun this way."
Get charged up for this long-awaited X-Saga when GAMBIT #1 hits stands on July 27!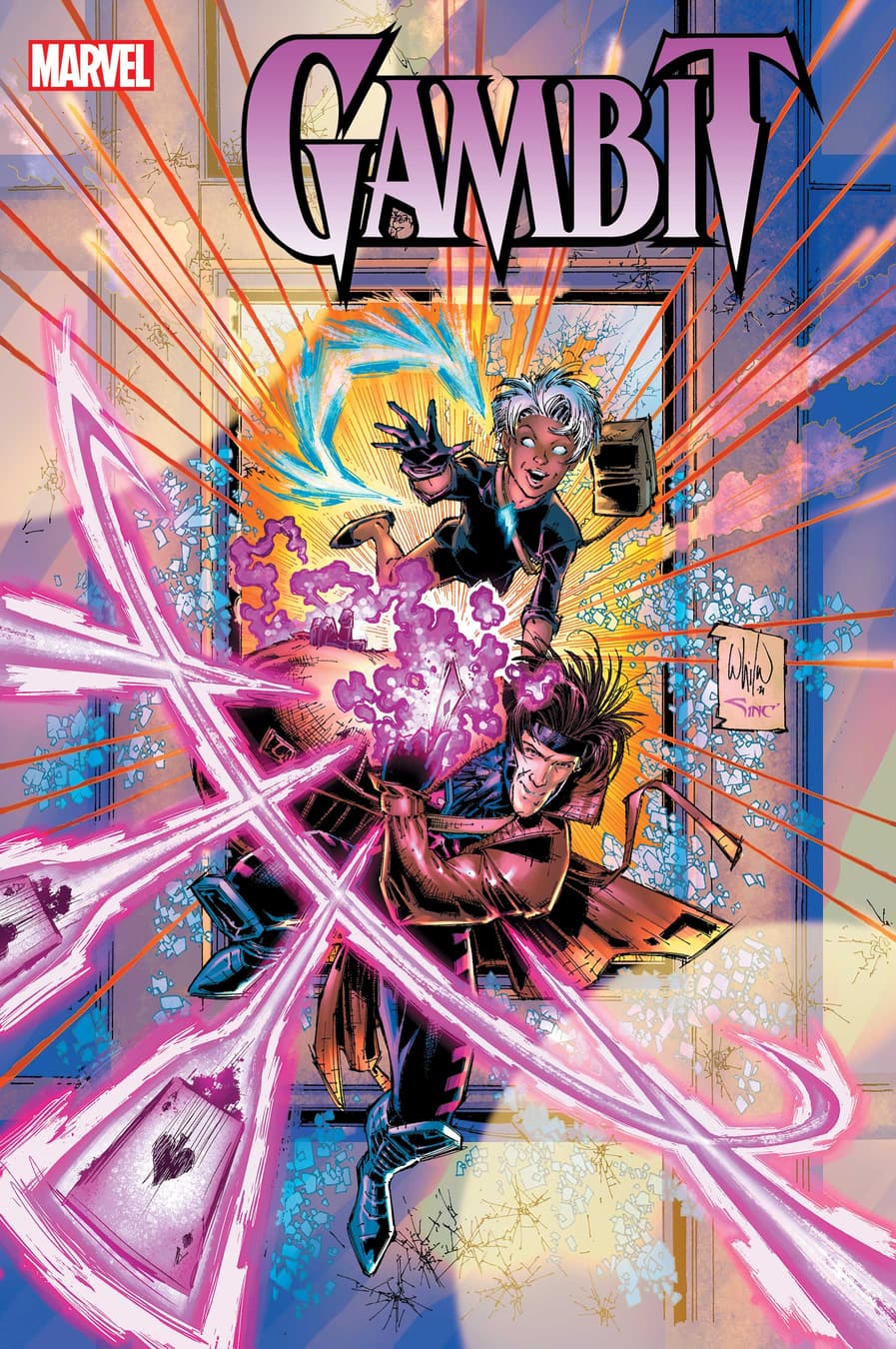 'CREEPSHOW' RETURNING IN ALL ITS GORY DETAIL
06/24/22 @ 7:58 pm EST
Source:
Image Comics
| Categories:
Skybound
|
Comments
(0) |
E-mail Article
|
Add a Comment
Skybound has announced the superstar creative teams and stories behind Creepshow #1, the debut issue of the hugely anticipated five-issue comic book anthology based on Greg Nicotero's hit Shudder TV series which is produced by Cartel Entertainment, which is also acting as the studio for the TV series. Creepshow #1 will arrive in comic book shops September 21, 2022.
In the spirit of all iterations of Creepshow in pop culture, each issue of the Creepshow comic anthology series will come packed with two spine-chilling stories.
All-star writer/artist Chris Burnham (Die! Die! Die!) kicks off the debit issue with a terrifying tale of trick or treaters who are taught what happens when you mess with the wrong house.
"I first saw Creepshow in third or fourth grade...right around the time I had the initial germ of the idea for the story in this issue!" said Chris Burnham. "I was absolutely terrified to take more than one candy bar from the TAKE ONE bowl. What if the owner of the house was hiding in wait? And what would they do if they caught me?!? I've chewed these questions over for thirty years...and this story is the definitive answer!"
Then, legendary writers Paul Dini (Batman: The Animated Series) and Stephen Langford (Creepshow TV series) team up with artist John McCrea (Hitman) to petrify readers with the party antics of Shingo, the birthday clown with an appetite for more than cake!
"Parents might fool themselves into believing that anything big, cute and silly is good for kids, but little ones recognize a monster when they see one. Stephen Langford and I put ourselves back into that childlike mindset when we dreamed up Shingo," said Paul Dini. "In the world of Creepshow, kiddie birthdays are rarely fun, parents often have worse outbursts than their kids, and that strangely grinning party character is not as friendly as it seems."
"Writing for Creepshow was mind-blowing but having co-written a Creepshow comic goes beyond any of my expectations as a writer," said Stephen Langford. "It's hard to believe that Paul and I created the character Shingo and he's finally come to life!"
"Working on the Creepshow book was thrill enough, but to be teamed up with Stephen and Paul was the gory icing on the creepy cake," said John McCrea. "And the character Shingo is such freaky fun to draw, it's a dreamscream!"
In addition to the main cover by Chris Burnham featuring the iconic Creep, Creepshow #1 comes with an impressive lineup of variant covers. A cover by Declan Shalvey (Moon Knight) and a 1:10 incentive cover by singular artist Vance Kelly will also be available.
The lineup behind this Creepshow issue joins the superstar roster of creative teams from the worlds of comics, film, television, and beyond working on the anthology, including Josh Malerman (Creepshow TV series, Bird Box), David & Maria Lapham (Stray Bullets), Steve Foxe (Razorblades: The Horror Magazine), Kelley Jones (Batman, The Sandman), and Steve Orlando (Spider Man 2099), with many more to be announced. Brian Witten is overseeing on behalf of Nicotero's Monster Agency Productions. Each issue of the five-part anthology will feature uniquely horrifying standalone stories guaranteed to SCARE YOU TO DEATH.
The Creepshow comic miniseries deal was brokered by Striker Entertainment, a global licensing IP accelerator.
Creepshow #1 (of 5) will be available at 
comic book shops
 and digital platforms including Amazon Kindle, Apple Books, comiXology, and Google Play on Wednesday, September 21, 2022.
The full list of covers is below:
CREEPSHOW #1 CVR A by Chris Burnham (JUL220023)
CREEPSHOW #1 CVR B by Declan Shalvey (JUL220024)
CREEPSHOW #1 CVR C by Vance Kelly (1:10 Incentive) (JUL220025)
NEIL GAIMAN AND MARK BUCKINGHAM 'MIRACLEMAN' SERIES RETURNS
06/24/22 @ 7:50 pm EST
Source:
Marvel
| Categories:
Miracleman
|
Comments
(0) |
E-mail Article
|
Add a Comment
The wait is over! Just in time for the 40th anniversary of Miracleman's modern era, Marvel Comics is thrilled to announce that Neil Gaiman and Mark Buckingham's groundbreaking MIRACLEMAN: THE SILVER AGE SAGA will return this October! The two visionary comic talents will complete their unfinished MIRACLEMAN storyline "The Silver Age," including remastered editions of the first two published issues, complete with new artwork and bonus material. The series will follow the previously announced MIRACLEMAN BY GAIMAN & BUCKINGHAM BOOK 1: THE GOLDEN AGE TPB, the new collection containing Gaiman and Buckingham's first MIRACLEMAN series. After 30 years, fans will finally see the full incredible story of Young Miracleman with more to come!
Young Miracleman — the lost member of the Miracleman Family — is back! His last memories were of a 1963 world of joy and innocence. Now, he's been thrust into the 21st century, where his best friends have become gods and monsters. Where can a hero from a simpler time call home in this brave new world?
"We're back! And after thirty years away it is both thrilling and terrifying," Buckingham said. "Neil and I have had these stories in our heads since 1989 so it is amazing to finally be on the verge of sharing them with our readers.
"I have pushed myself to my limit to craft something special for these issues. Cinematic in approach, clean and elegant, drawing on the best of my own style but also paying homage to the exceptional talents of all who came before us, whose unique visions have shaped this ground-breaking series over forty years, and the 1950's Marvelman foundations on which it was built."
It's the story the comic book industry has waited decades for! Don't miss this historic moment when MIRACLEMAN BY GAIMAN & BUCKINGHAM: THE SILVER AGE #1 arrives at long last this October!
'SUPERMAN & LOIS': 'THE FLASH'S TOM CAVANAGH TO DIRECT SEASON 3 PREMIERE
06/24/22 @ 7:46 pm EST
Source:
ComicBook
| Categories:
DC
|
Comments
(0) |
E-mail Article
|
Add a Comment
The latest chapter of
Superman & Lois
is almost in the books, with CW series airing its Season 2 finale next week. While we'll have to wait and see what that closing episode has in store — and what components of DC Comics canon it could possibly tee up — the show is already looking ahead to its third season, with the help of a fellow DC TV star.
The Flash
star Tom Cavanagh will reportedly be directing the upcoming Season 3 premiere of
Superman & Lois
. Cavanagh, who has portrayed a wide array of characters on
The Flash
, previously directed
Superman & Lois
' Season 1 finale.
"I'm super excited to play with the fancy technical tools they have over there," Cavanagh said in an interview. "With the anamorphic lenses, my God, you're making a wide-screen movie all the time over there."
Cavanagh previously spoke about the experience of helming
Superman & Lois
' Season 1 finale, and how it differed from his previous experiences directing
The Flash.
"They asked me to direct their finale," Cavanagh said in a 2021 interview. "As you know, I directed the 100th episode of
Flash
and I embraced the pomp and circumstance of these types of episodes, and I'm really grateful to be jumping on board
Superman & Lois
. And let's talk about that for a second. It's a funny thing to say, like, 'Wait... Superman!' I love the fact that's a Warner Bros. property that's getting yet another go-around. I love the fact that they're getting to the emotional and familial heart of it. I'm just really looking forward to directing their finale. That doesn't start for a couple weeks when we [head into] prep. I'm just so grateful for the invitation." (via
ComicBook.com
)
ARCHIE COMICS DRAMA 'JAKE CHANG' IN WORKS AT CW FROM OANH LY, VIET NGUYEN AND DANIEL DAE KIM'S 3AD
06/24/22 @ 9:52 am EST
Source:
Deadline
| Categories:
Archie
|
Comments
(0) |
E-mail Article
|
Add a Comment
With
Riverdale
coming to an end after its upcoming seventh season, The CW is eyeing another soapy, noir thriller teen drama set in the world of Archie Comics.
Jake Chang,
which is in development at the network, comes from writer Oanh Ly and writer-director Viet Nguyen, who both worked on the Archie Comics-based
Chilling Adventures of Sabrina;
Daniel Dae Kim's 3AD; Archie Studios; and Warner Bros Television.
Jake Chang
is an Asian-American–led mystery following a 16-year-old private investigator as he navigates the racially and socioeconomically diverse worlds of his ever-gentrifying home of Chinatown, and the elite private high school he attends. The show will blend soapy teen drama with the neon noir aesthetic, all while flipping nearly every Asian stereotype—honor, martial arts, destiny, lineage, parental sacrifice—on its head.
Jake Chang is brand new character in the Archie Comics universe. His existence first came to light in February when Archie Comics filed paperwork to trademark it. In April, it was announced that Jake Chang will make his comic debut July 27 in the "Mystery of the Missing Mermaid" Betty and Veronica story. Above is a sketch of the character.
The TV adaptation is being developed as a stand-alone series; there are no current plans to introduce the character on
Riverdale'
s final season. (via
Deadline
)
'GAME OF THRONES' CREATOR GEORGE R.R. MARTIN REVEALS JON SNOW SEQUEL'S "WORKING TITLE", SHOWRUNNERS ON BOARD
06/24/22 @ 9:53 am EST
Source:
Deadline
| Categories:
MIsc
|
Comments
(0) |
E-mail Article
|
Add a Comment
The
Game of Thrones
sequel starring Kit Harington will be called
Snow,
and it has all been instigated by the actor, author George R.R. Martin says.
"Yes, there is a Jon Snow show in development," Martin wrote on his personal blog. "Our working title for the show is
SNOW
."
In the entry on his blog, the author on whose books the award-winning HBO blockbuster was based, teased out a few more details of the potential series, which seems to be much further along than previously presumed.
For one thing, reiterating what
GoT
star Emilia Clarke has told the BBC, Martin says that it was Harington himself who initiated the idea for the new show. The scribe once called the "American Tolkien" by
Time
magazine also revealed that
Snow
is partially staffed up.
"Yes, it was Kit Harrington (sic) who brought the idea to us," the self-described "way too busy" Martin wrote. "I cannot tell you the names of the writers/showrunners, since that has not been cleared for release yet… but Kit brought them in too, his own team, and they are terrific."
"SNOW has been in development almost as long as the other three, but for whatever reason it was never announced and it never leaked… until now," Martin noted.
HBO had no response to Martin's blog post. (via
Deadline
)
'THOR: LOVE AND THUNDER' CLIP REVEALS CHRIS HEMSWORTH'S INSPIRING SPEECH TO THE GUARDIANS OF THE GALAXY
06/24/22 @ 9:26 am EST
Source:
ComicBook
| Categories:
Marvel
|
Comments
(0) |
E-mail Article
|
Add a Comment
Thor: Love and Thunder
is set to show fans what happens next with Chris Hemsworth's Thor in the Marvel Cinematic Universe.
When we last saw Thor in
Avengers: Endgame
, the God of Thunder was at a bit of a crossroads. He gained a lot of weight after killing Thanos for the first time, and then when he goes back in time he sees his deceased mother and she gives him some advice that he takes to the heart. During the first trailer for the fourth Thor film, we see the character working out and he has officially dropped all the weight. He's chosen a life of peace until the Guardians of the Galaxy bring him back into the fight.
And now, Marvel Studios has released a new clip that shows off Thor's very inspiring speech to the Guardians of the Galaxy as they're being attacked by an unknown foe. Thor reveals that this is his first battle since he chose to use his hands for peace and then removes his robes to show off his Ravager Thor outfit. (via
ComicBook.com
)
Thor: Love and Thunder
hits theaters on July 8th.
Watch the new clip here:
https://twitter.com/i/status/1540102126176796673
'INVISIBLE MAN' DIRECTOR LEIGH WHANNELL EYEING 'GREEN HORNET AND KATO' PIC AT UNIVERSAL
06/24/22 @ 9:13 am EST
Source:
Deadline
| Categories:
Green Hornet
|
Comments
(0) |
E-mail Article
|
Add a Comment
One of the more highly sought open directing jobs may have just been filled.
Deadline
is reporting that Leigh Whannell is in negotiations to direct
The Green Hornet and Kato
for Universal.
Execs have been meeting with directors over the past couple of weeks, but insiders close to the meetings felt as soon as Whannell threw his name in the mix he had the edge as the studio has wanted to get back in business with him after he delivered
Invisible Man
to critical acclaim and box office success.
The studio got a
Green Hornet and Kato
script from David Koepp early this year they are high on, and once a deal closes the film should be fast-tracked to the pre-production stages.
Universal optioned rights to
The Green Hornet
from Amasia in the spring of 2020, after co-founders Michael Helfant and Bradley Gallo acquired control of the motion picture franchise from the family of the original creator George W. Trendle in a competitive bidding war that January.
The Green Hornet
was one of early radio's most popular adventure shows (predating
Superman
) before being turned into 1940s movie serials (from Universal) and the 1966 TV series that introduced Bruce Lee (Kato) to the U.S. The classic story focuses on Britt Reid, owner-publisher of
The Daily Sentinel
. Armed with knowledge from his sources, cool weapons, a supercar known as the Black Beauty, and teamed with his trusty aide Kato, Reid became The Green Hornet, a vigilante crime fighter wanted by the police and feared by the criminal world.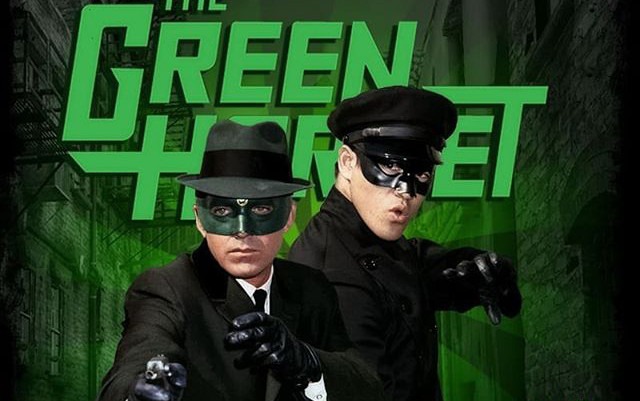 DC'S ZATANNA AND RED HOOD ARRIVE ON WEBTOON THIS SUMMER
06/24/22 @ 9:04 am EST
Source:
GamesRadar
| Categories:
DC
|
Comments
(0) |
E-mail Article
|
Add a Comment
Webtoon and DC have announced launch dates for the next two titles in their joint digital comics initiative: Zatanna & The Ripper launches July 11, and Red Hood: Outlaws launches August 14,
GamesRadar
reports.
Written by Sarah Dealy and illustrated by Syro, Zatanna & The Ripper meets the titular magician on her 21st birthday when she witnesses a fight between her father, Giovanni Zatara, and the sorceress Allura. To prevent Allura from getting to Zatanna, Giovanni sends her back to 1800s London, trapping her there until he brings her back to the present.
Zatanna can pull things from the past and future, so she's able to fill her small 19th-century apartment with modern technology. She's basically resigned to living in this era forever, but then John Constantine shows up and tells her how to get home: solve the Jack the Ripper murders. Unfortunately, Zatanna is on the notorious serial killer's list of targets, which means she'll be hunting him as he hunts her back.
Red Hood: Outlaws is written by Patrick R Young and illustrated by Nico Bascuñán. When the Justice League issues a challenge to Red Hood, Artemis of Bana-Mighdall, and Bizarro, the Outlaws have to replace their "goody-two-shoe counterparts" and battle supervillains and superheroes alike, but the real fights are amongst themselves. Spoiler alert: the Outlaws attempting to go legit doesn't end well. In fact, DC says they "fail spectacularly."
Zatanna & The Ripper debuts July 11 and Red Hood: Outlaws debuts August 14 on Webtoon.