DF INTERVIEW: JAMES PATRICK UNLEASHES COOL SCIENCE FICTION, A DASH OF HORROR AND, OH YEAH, PERHAPS THE END OF THE WORLD IN 'ASTRONAUT DOWN'
05/16/22 @ 8:57 am EST
Source:
Dynamic Forces
| Categories:
MIsc
|
Comments
(0) |
E-mail Article
|
Add a Comment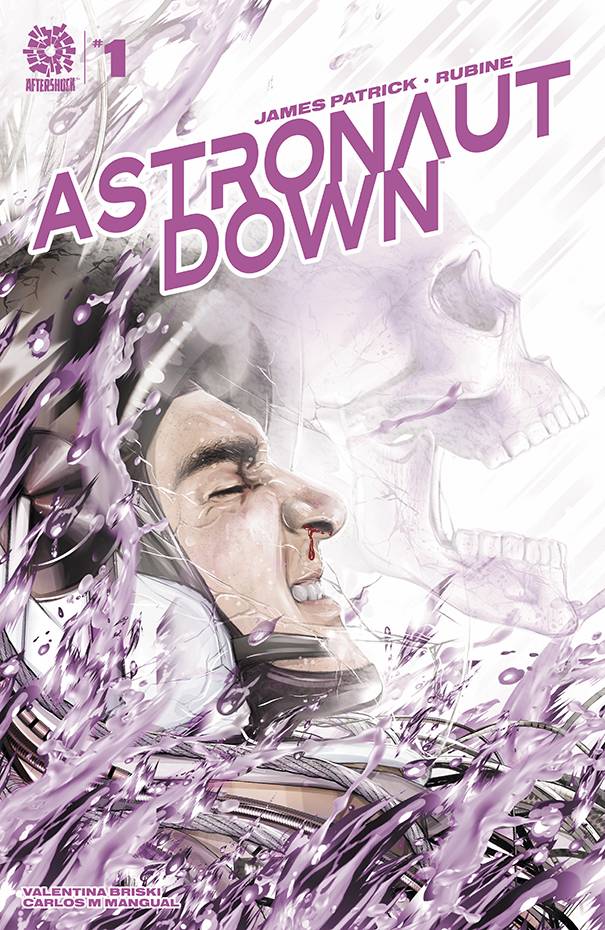 DF Interview: James Patrick unleashes cool science fiction, a dash of horror and, oh yeah, perhaps the end of the world in 'Astronaut Down'
By Byron Brewer
Douglas Spitzer wants to be one of the "astronauts" selected for the crucial Mission Politzer. And just as astronauts like Buzz Aldrin and Sally Ride, Douglas is brave, adaptable and self-sacrificing. He's one of the program's best candidates.
But if he qualifies, Douglas won't be traveling through space; he'll be launched into alternate realities on a desperate mission to save Earth from a horrific crisis that has our world on the brink of extinction. Unfortunately, it's a mission where everything will go wrong, where Douglas' training and very humanity will be put to the test, and where a deep-seeded secret could sabotage everything.
Writer James Patrick (Kaiju Score, Campisi: The Dragon Incident) and artist Rubine (Search for Hu) lead us on a perilous undertaking to save the planet from total destruction in Astronaut Down! They had ME at "Buzz Aldrin and Sally Ride", so I tethered myself to a wall and floated into an anti-grav chamber to discuss the coming comic with scribe James Patrick.
Byron Brewer: James, tell readers a little about the inspiration for Astronaut Down coming soon from AfterShock Comics. Curiously, I heard it had to do with your fondness for the 2020 film Possessor, written and directed by Brandon Cronenberg?
James Patrick:
Sure. And yeah, Possessor had kind of pushed me into making this particular book. I watched and loved that movie, and the aesthetic and originality was just mesmerizing to me. It had a unique mix of sci-fi, realism and violence. It was one of my favorite movies that year. And so I wanted, initially, to kind of just create after seeing that. To do a unique mixture. You come out of certain art, viewing it or listening to it, with kind of a high and kind of an urge to create. Now, the final product that is Astronaut Down does not resemble Possessor. It didn't inspire it in that way. It's more of a carrot that gets you off the couch and to the keyboard, and that was the big giant carrot at that moment. And I've heard a lot of creative people say that same thing about the Green Knight lately – a kind of, "I want to do something that feels like the Green Knight!" – and this was exactly that. So yeah, this thing started spinning out of that spark, and we threw in some 70's NASA, some Akira, and a dash of maybe Moebius when the scripts started growing.
And the other inspiration for the book was that I had a sh*t ton of stuff rejected and I wanted another book! I'd just come off the success of Kaiju Score, I knew there was a window in there to maybe take advantage of, and I didn't want it to pass by.
So yeah, my two motivations were Possessor and practicality.
Byron: Before we discuss more about the comic and its cast, what can you say about the world you and artist Rubine are building here? Give us just a taste of this Earth, where folks travel through things other than space and oceans.
James Patrick:
The canvas here is kind of our world and kind of not our world. It resembles ours. I've said this in interviews before, but it gets the point across. Frank Miller once said he uses iconic pieces of different eras to fill Sin City. So, he might like a gun from the 20's or a car from the 50's and so on. Astronaut Down isn't exactly like that, but to put the reader in the right sort of mindset, hopefully, we used a little 70's NASA, even though what's occurring hasn't occurred in our world yet and would technically be the future. All while society is in a place that's straight out of two years ago to now. So there's no locking down if this is our world or when it would be in our world. And all of that doesn't work on a conscious level unless people think about it. So there's this world where there's a similar program for sending people into alternate realities just like NASA sends astronauts to space or the moon. It's approached the same way, here it's been sped up out of necessity, and all the problems that come with an expedited space race arise. And the backdrop is a world that is dealing with a crisis that has changed it dramatically physically and societally, the latter of which is very similar to covid. There's just no denying this is a post-covid book the same way you can feel the post-9-11 influences in entertainment after 9-11. I did not set out to make some allegory on covid in any way, but when I needed certain elements to populate this story, it made sense. It made sense for the mechanics of the story.
Byron: Introduce us to Douglas Spitzer. Who is he as a character, his vocation and family, and how those may or may not have bearing on what we'll be reading in this exciting new mag?
James Patrick:
Douglas has had one course his whole life. He's aimed, trained and been focused on one thing: to be an astronaut. Whether it be to explore space or, in this case, the more symbolic version of what that means and explore alternate realities. He's been on this path and he thinks he has everything that's necessary – the exact tool-set – but when his destiny occurs and everything is on the line, he realizes there's been a wrench thrown into it. And it begins to reveal itself at the worst time.
Byron: No spoilers needed, but talk a little about Mission Politzer and how that converges with Spitzer's life.
James Patrick:
Mission Politzer is one of the missions to put an "astronaut" into another reality in an attempt to save the world. Previous missions have ended in disaster. Launches have gone horribly wrong for the "astronauts", and it's basically all come down to this to save everything. It's going to be their last shot since they're out of time. So imagine if you had to send a space shuttle up after Challenger and the stakes were, well, everything. Douglas is one of the astronauts. He's exceptional. Physically. He thinks that there is no way he can not succeed at this mission.
Byron: Are there a few other characters in the series that you can tell readers about? Maybe spotlight two or three here?
James Patrick:
After Douglas, the Project Manager of Mission Politzer is Beverly Engle, and she has to not only save the world, she has to deal with all the fallout and bullsh*t that revolves around the mission. A press that's critical of her every decision. Her own self-doubt. The very stakes of the decisions she makes when it comes to selecting the astronauts, the timetable, etc. And then there's Maddie, who I won't get into, but she's a breath of fresh air that is completely the opposite of the duty-driven Douglas. She evens him out.
Byron: I will probably get a "Read the book" comment for this, but I am going to see if I can get a bit about some of the book's mysteries. Can you give readers even the slightest of clues about a crisis which threatens Earth or an existing secret which may lead to the failure of Mission Politzer? (Haha! I know, I know… read the book.)
James Patrick:
The crisis is essentially a crisis that has to do with the laws of physics and I won't get into the specifics or its origins. This is comics, so it's executed in a visual way. And how the world deals with this crisis is, as I've hinted at, similar to the different ways we dealt with covid. Where it goes from there I won't spoil, but I will say that, yes, there is a deep-seeded ticking time bomb that all of this place into Mission Politzer. A personal truth that nobody knows. It's very hard to describe it more without giving too much away.
Byron: What makes artist Rubine a great fit for this series?
James Patrick:
Well, firstly and generally, he's just an exceptionally talented artist. But he also has a knack for finding that realism while still drawing amazing sci-fi. His storytelling is also very clean. And they say that the more complex a story, the more need for a cleaner art style. I'm not saying the story is super complex, but in any event he delivers it perfectly.
Byron: James, what other projects in which you are involved can you tell readers about?
James Patrick:
Campisi: The Dragon Incident TPB, which collects the series, just came out on May 11th, Kaiju Score: Steal from the Gods, the sequel to Kaiju Score (optioned by Sony) is coming out right now and issue 2 hits stands on May 18th. I can't say too much about anything after those and Astronaut Down.
Dynamic Forces would like to thank James Patrick for taking time out of his busy schedule to answer our questions. Astronaut Down #1 from AfterShock Comics is slated to be on sale June 1st!
For more news and up-to-date announcements, join us here at Dynamic Forces,
www.dynamicforces.com/htmlfiles/
, "LIKE" us on Facebook,
www.facebook.com/dynamicforcesinc
, and follow us on Twitter,
www.twitter.com/dynamicforces
.
STRANGE THINGS BREAKS NIELSEN'S STREAMING RECORD
07/02/22 @ 12:52 pm EST
Source:
The Hollywood Reporter
|
Comments
(0) |
E-mail Article
|
Add a Comment
The Neilsen's released their numbers for streaming service viewing minutes for the week of May 30th through June 5th and the 4th season of
Stranger Things
set a record for 7.2 billion minutes viewed in that time. This is quite a bump from the previous highs as no show had ever broken 6 billion minutes before and only
Tiger King
and
Ozark
ever broke 5 billion. Now you have to keep in mind though that Netflix released seven episodes of the fourth season that week while the other shows on the list like
Obi-Wan Kenobi
and
The Boys
had only one or two episodes out in that time period. So, their 958 million and 919 million respectively are still very good weeks. In a way it's comparing apples and oranges when you try to compare a show that is dropped weekly compared to one meant to be binge watched. This is not meant to take away the success of
Stranger Things
, but you divide that total number by 7 episodes and it's in the same ballpark as the other shows as
Kenobi
had 1.3 billion views it's first week.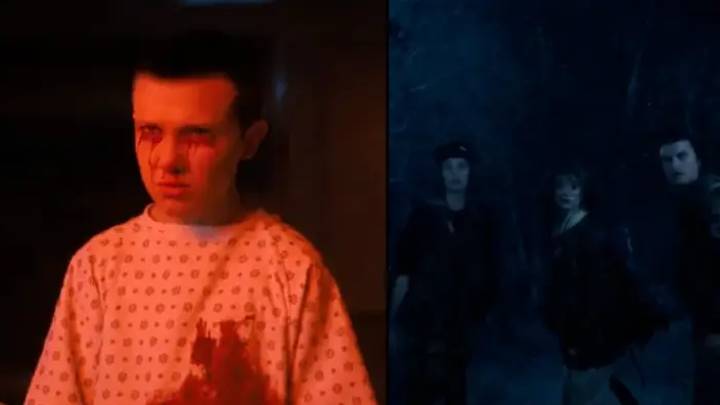 NBC SAVES MAGNUM PI IN THE NICK OF TIME
07/02/22 @ 12:24 pm EST
Source:
Deadline
|
Comments
(0) |
E-mail Article
|
Add a Comment
While it's still a rare thing, it has happened a few times over the years that one network cancels a series and another swoops in and picks it up. Often times it's a streaming service given a network series a couple more seasons, but this week we learned of a cancelled CBS series getting saved by NBC. The reboot of
Magnum P.I.
got a last-minute reprieve as NBC and USA Network made a deal for two seasons/twenty episodes just in time to keep the cast under contract. The show stars
Jay Hernandez
as the titular private detective with the Hawaiian shirts and Ferrari along with
Perdita Weeks
,
Zachary Knighton
,
Stephen Hill
,
Tim Kang
and
Amy Hill
. The initial cancellation came as a surprise after four seasons, but Universal Television quickly looked for a new home and NBC took the lead with only the budget slowing down talks among efforts to trim costs. The show has been in the top 25 in total viewers and was the highest rated show to get the ax this year. Most recently NBC did a similar thing for
Brooklyn Nine-Nine
after it was cancelled at FOX, the show got three more seasons after the deal was made.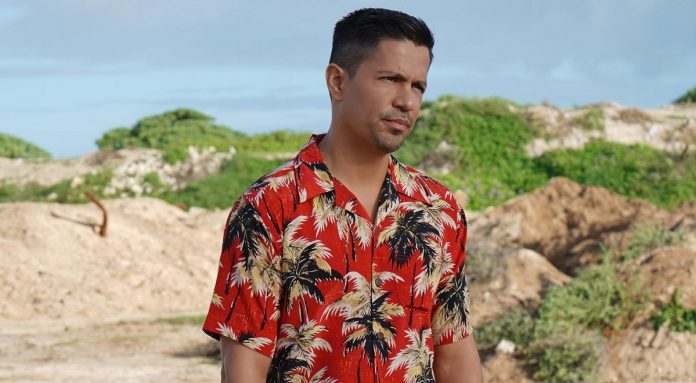 HBO CANCELS THE TIME TRAVELER'S WIFE AFTER ONE SEASON
07/02/22 @ 12:13 pm EST
Source:
Deadline
|
Comments
(0) |
E-mail Article
|
Add a Comment
HBO Max has cancelled
The Time Traveler's Wife
after just one season. The series, which came from
Sherlock
and
Doctor Who's
Steven Moffat
, was an adaptation of the
Audrey Niffenegger
novel of the same name. The series starred
Rose Leslie
,
Theo James
,
Desmin Borges
and
Natasha Lopez
and was released in six-parts running from May 15th through June 19th.
David Nutter
came in to direct the pilot episode and executive produce along with Moffat,
Sue Vertue
,
Brian Minchin
and
Joseph E. Iberti
. A spokesman for HBO said: "Though HBO will not be moving forward with a second season of
The Time Traveler's Wife
, it was our privilege to partner with master storytellers Steven Moffat and David Nutter. We are so grateful for their passion, hard work and care for adapting this beloved book. We also thank Theo and Rose, and the rest of our brilliant cast for their heartfelt performances, which completely captivated audiences."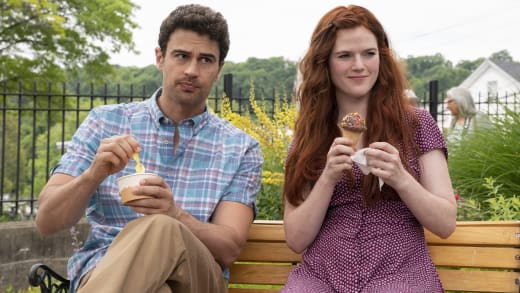 TARON EGERTON HAS SPOKEN TO MARVEL ABOUT PLAYING AN X-MEN
07/02/22 @ 11:57 am EST
Source:
Deadline
|
Comments
(0) |
E-mail Article
|
Add a Comment
Taron Egerton
may be in talks for a role of a lifetime. The actor from
Rocketman
,
Kingsman: The Secret Service
and
Eddie the Eagle
has said that he has had talks with
Kevin Feige
and other Marvel Studio executives about the possibility of playing the MCU's version of Wolverine. Egerton told
the New York Times
about his desire to play one of the most popular characters in comics: "I don't think it would be wrong to say that. I'd be excited but I'd be apprehensive as well, because Hugh is so associated with the role that I'd wonder if it'd be very difficult for someone else to do it. But hopefully if it does come around, they'll give me a shot." He is of course speaking of
Hugh Jackman
who first brought the character to life and has been synonymous with the role for the last two decades. Egerton co-starred with Jackman in the 2016
Eddie the Eagle
film. Disney's buyout of Fox returned the
X-Men
characters along with the
Fantastic Four
back to Marvel, but so far, the only use of those characters were appearances of Mr. Fantastic played by
John Krasinski
and Professor Xavier reprised by
Patrick Stewart
in
Doctor Strange in the Multiverse of Madness
.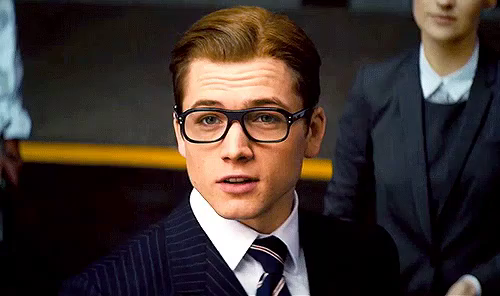 'THOR: LOVE AND THUNDER': NEW 'MARVEL STUDIOS LEGENDS' EPISODES TO STREAM ON DISNEY+
07/01/22 @ 1:49 pm EST
Source:
ComicBook
| Categories:
Marvel
|
Comments
(0) |
E-mail Article
|
Add a Comment
Three new episodes of
Marvel Studios Legends
are thundering onto Disney+. The recap series, which briefly refreshes the events of the Marvel Cinematic Universe and its legendary heroes, will return ahead of
Thor: Love and Thunder's
July 8 premiere in theaters.
Premiering July 7 according to a listing on Disney+ DE, the next installments of
Marvel Studios Legends
will revisit the stories of Thor Odinson (Chris Hemsworth), Valkyrie (Tessa Thompson), and Jane Foster (Natalie Portman) — now wielding Mjolnir as the Mighty Thor — as they team up to stop the vengeance of Gorr the God Butcher (Christian Bale).
Disney+ describes the series: "As the Marvel Cinematic Universe continues to expand,
Marvel Studios LEGENDS
celebrates and codifies what has come before. Revisit the epic heroes, villains, and moments from across the MCU in preparation for the highly anticipated stories still to come. Each dynamic segment feeds directly into the upcoming series premiering on Disney+ — setting the stage for future events.
Marvel Studios LEGENDS
weaves together the many threads that constitute the unparalleled Marvel Cinematic Universe."
In addition to the
Thor
-centric episodes of
Marvel Studios Legends,
new Marvel content coming to Disney+ this month includes the making-of
Marvel Studios Assembled: The Making of Doctor Strange in the Multiverse of Madness,
episodes of
Spidey and His Amazing Friends,
and Episodes 5 and 6 of Marvel Studios Original series
Ms. Marvel.
(via
ComicBook.com
)
'THE CHANGELING': FUTURE ISLANDS FRONTMAN SAMUEL T. HERRING JOINS APPLE SERIES CAST IN ACTING DEBUT
07/01/22 @ 1:02 pm EST
Source:
Deadline
| Categories:
MIsc
|
Comments
(0) |
E-mail Article
|
Add a Comment
Future Islands frontman Samuel T. Herring has been cast opposite LaKeith Stanfield in
The Changeling,
Apple TV+'s upcoming drama series based on Victor LaValle's bestselling book of the same name. The role marks Herring's acting debut. Adina Porter and Clark Backo also star in the drama from Annapurna and Apple Studios.
Written and adapted by Kelly Marcel (
Cruella, Venom),
The Changeling
is a fairytale for grown-ups. A horror story, a parenthood fable and a perilous odyssey through a New York City you didn't know existed.
Stanfield stars as Apollo, a passionate rare book hunter. Herring plays William Wheeler, a man who befriends Stanfield's Apollo in a quest to win back his wife and children. Porter plays Apollo's mother, Lillian, and Backo is Emmy, Apollo's wife.
In LaValle's book, when Apollo and Emma have their baby, Brian, it feels like both a reward and a challenge for the new dad. Apollo, the son of a single mother, had been scraping by as a bookseller who hunts estate and garage sales for rare first editions, so even the unusual circumstance of Brian's birth (on a stalled subway train) seems like a blessing, as does the way Apollo stumbles across a first edition of
To Kill a Mockingbird
(inscribed by Harper Lee to Truman Capote, no less) shortly thereafter. But after some young-parent squabbles and inexplicable images on their smartphones foreshadow trouble, the story turns nightmarish. (via
Deadline
)
FINAL COVERS REVEALED FOR THE EXPLOSIVE LAST ISSUE OF 'MAGIC: THE HIDDEN PLANESWALKER'
07/01/22 @ 12:52 pm EST
Source:
BOOM! Studios
| Categories:
MIsc
|
Comments
(0) |
E-mail Article
|
Add a Comment
BOOM! Studios, under license by Hasbro, Inc. and in partnership with Wizards of the Coast LLC, revealed today the main and variant covers for MAGIC: THE HIDDEN PLANESWALKER #4, the latest issue in the four-issue comic book series from comic book and screenwriter Mairghread Scott (
Transformers, Guardians of the Galaxy
), artists Fabiana Mascolo (
Firefly: Brand New 'Verse
) and Jacques Salomon (
Magic: Master of Meta
l), colorist Francesco Segala (
All-New Firefly
) with Gloria Martinelli, and letterer Ed Dukeshire, about the deadly Liliana Vess and the hidden planeswalker she discovers who will change the fate of the entire multiverse forever, available later in July.
In the stunning climax, Isona Maive, the recently released Hidden Planeswalker, plans a reckless mission in the most dangerous corner of the multiverse—hoping to save her home plane, even if it imperils the rest of the multiverse. With Liliana's pupil at the mercy of Tezzeret's poisonous and misleading whispers, will Liliana have the strength to be a hero, even if it makes her feel like a villain?
MAGIC: THE HIDDEN PLANESWALKER #4 features main and variant cover art by acclaimed artist Karen S. Darboe (
Bloodline: the Daughter of Blade
), Yanick Paquette (
Wonder Woman
) with Mat Lopes, Ario Anindito (
Star Wars: The High Republic
) with Nicola Righi, as well as a set of connecting variant cover art by award-winning illustrator Miguel Mercado (
Mighty Morphin, Power Rangers
).
MAGIC is the newest release from BOOM! Studios' eponymous imprint, home to critically acclaimed original series, including
BRZRKR
by Keanu Reeves, Matt Kindt, and Ron Garney;
Proctor Valley Road
by Grant Morrison, Alex Child, and Naomi Franquiz;
We Only Find Them When They're Dead
by Al Ewing and Simone Di Meo;
Seven Secrets
by Tom Taylor and Daniele Di Nicuolo;
Something is Killing the Children
by James Tynion IV and Werther Dell'Edera;
Once & Future
by Kieron Gillen and Dan Mora;
The Many Deaths of Laila Starr
by Ram V and Filipe Andrade;
Eve
by Victor LaValle and Jo Mi-Gyeong;
Alice Ever After
by Dan Panosian and Giorgio Spalletta;
Grim
by Stephanie Phillips and Flaviano; and the upcoming
Briar
by Christopher Cantwell and Germán García. The imprint also publishes popular licensed properties, including
Dune: House Atreides
from Brian Herbert, Kevin J. Anderson, and Dev Pramanik;
Mighty Morphin
and
Power Rangers
from Ryan Parrott, Marco Renna, and Francesco Mortarino; and
Magic
from Jed McKay and Ig Guara.
Print copies of MAGIC: THE HIDDEN PLANESWALKER #4 will be available for sale on July 27, exclusively at local comic book shops (use
comicshoplocator.com
to find the nearest one) or at the BOOM! Studios webstore. Digital copies can be purchased from content providers, including comiXology, iBooks, Google Play, and Kindle.
'AMERICAN HORROR STORIES' SEASON 2 TEASER TRAILER RELEASED
07/01/22 @ 12:37 pm EST
Source:
MovieWeb
| Categories:
MIsc
|
Comments
(0) |
E-mail Article
|
Add a Comment
Apparently, this is the season for dolls, and it's almost time to play. At least, that's what the season 2 teaser for
American Horror Stories
suggests.
Although Chucky would likely be tempted to cross over for a visit, no one would dare advise Barbie or Ken to trek over to this particular dollhouse (or die-o-rama) to make friends. In the season 2 teaser
titled
Die-O-Rama
, viewers see plastic humanoids going about their daily lives like their human counterparts, only with a slight twist. Who can be offended by someone for applying makeup to a face that has an out-of-socket eyeball or because they have grotesquely distorted bodies? Obviously, these ladies are not living dull lives. A spooky mix of The Chordettes' "Mir. Sandman" plays in the background and the video ends with the song lyrics, "Being bad has never felt so good." Do tell.
It is hard to know exactly what to expect from the series since there does not appear to be any actual footage from season 2 episodes. However, on the show's IMDb pages there is a list of episode titles to ponder. The first episode is titled
Dollhouse
, which makes sense judging from the teaser. The next nine episodes, in order, are titled:
Necro, Aura, Drive, Bloody Mary, Facelift, Milkmaids, Cellulite
, and
Lake. Bloody Mary
sounds absolutely terrifying, and
Facelift
and
Cellulite
set off some nurse Ratchett vibes. (via
MovieWeb
)
American Horror Stories
Season 2 returns on July 21 on FX on Hulu.
Teaser trailer:
https://youtu.be/w1V141mjQ3E
BOX OFFICE: 'MINIONS: RISE OF GRU' TAKES OFF WITH HUGE $10.8M IN PREVIEWS
07/01/22 @ 12:08 pm EST
Source:
Hollywood Reporter
| Categories:
Misc
|
Comments
(0) |
E-mail Article
|
Add a Comment
Illumination and Universal's July 4th event movie
Minions: The Rise of Gru
began landing in select North American theaters Thursday afternoon, grossing an excellent $10.8 million in previews from 3,350 locations.
Today, the family animated pic will be playing in approximately 4,400 theaters in the U.S and Canada. The movie — which saw its release delayed by more than a year because of the COVID-19 pandemic — will test the strength of the family box office just weeks after Pixar and Disney's
Lightyear
failed to soar into the stratosphere.
The Rise of Gru
is a sequel to 2015's
Minions
and is the fifth entry in the
Despicable Me
franchise, which is the top-grossing animated series in history, not adjusted for inflation.
Tracking suggests that
Minions 2
will open in the $70 million to $80 million range for the four-day holiday, but the strength of previews means it could well come in higher. It is also making a major push overseas.
The pic scored the biggest preview number of the pandemic era for an animated film or a live-action/CGI hybrid such as S
onic the Hedgehog 2
, which earned $6.3 million in previews on its way to a strong domestic debut of $72.1 million in April of this year. (via
THR
)
'THE BOYS' SEASON 4 STARTS FILMING SOON, REVEALS KARL URBAN
06/30/22 @ 8:35 pm EST
Source:
Collider
| Categories:
The-Boys
|
Comments
(0) |
E-mail Article
|
Add a Comment
We've barely recovered from "Herogasm" and Season 3 of
The Boys
still has two more episodes to air, but star Karl Urban has already revealed that
The Boys
Season 4 is set to start shooting soon.
In an interview with
Collider
, Urban, who portrays Billy Butcher, shared when
The Boys
will be getting back together.
"Yeah, we're starting, I think, August 22nd, we're going to be starting season four," Urbam said. "So I'm getting back, getting my Butcher back on, and I can't wait. It's a fun gang to play with, we work hard and play hard, and I can't wait to see where they take the characters from where we leave them at the end of this season."
Fans are excited to learn what comes next for the team; however, Urban still hasn't even touched the scripts for
The Boys
Season 4.
As he explained: "We're about two months away from filming, and I have no idea. So that'll tell you something, but yeah, not too far away. I mean, I expect that we'll... I'm actually going to be seeing [Eric Kripke,
The Boys
showrunner] next week and I expect conversations will start to happen about what he's got in store. I like to give them the respect of being able to do their writing process and not be harassed by actors going, "What are we doing?" But I can't wait. They always come up with insane stuff, so yeah, it's going to be fun."