'WANDAVISION' FINALE CRASHES DISNEY+
03/05/21 @ 7:48 am EST
Source:
Hollywood Reporter
| Categories:
Disney
|
Comments
(0) |
E-mail Article
|
Add a Comment
Disney+ crashed for some users during the early morning hours Friday as throngs of fans attempted to watch the
WandaVision
season finale.
Screenshots from irked fans posted to social media showed their screens with a message reading: "We're sorry, but we cannot play the video you requested. Please try again. If the problem persists, contact Disney+ Support (Error Code 39)."
Downdetector, a site that tracks outages at major websites and streaming platforms, reported a huge spike in user-generated reports of Disney+ experiencing technical problems just after midnight Pacific Time. Downdetector tracked most of the problems for users located on the West Coast.
The finale of the Marvel Studios show starring Elizabeth Olsen, Paul Bettany and Kathryn Hahn became a hot commodity after Olsen alluded in an interview to an upcoming shocking guest appearance. Ever since, fans have been debating who the character could be, with many going back to comic storylines to prove their ventured guesses.
Friday's finale marked the second time that
WandaVision
crashed Disney+, which has nearly 95 million subscribers around the world. Many fans have made it a point to stream the show the moment the new episode drops at midnight PT. (via
THR
)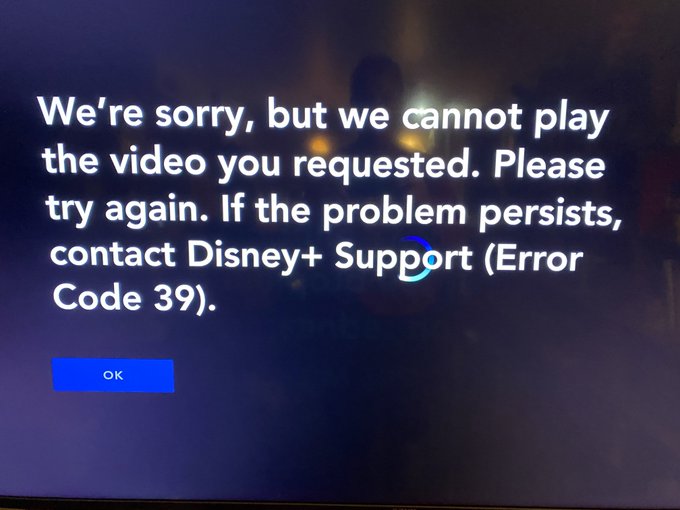 BIG CHANGES COMING TO SUPERMAN TITLES THIS JULY
04/21/21 @ 9:59 am EST
Source:
DC Comics
| Categories:
DC
|
Comments
(0) |
E-mail Article
|
Add a Comment
This July, DC has big changes in store for members of the Superman Family, as a new yet familiar Man of Steel is entrusted to protect Earth, Supergirl pursues a murderous fugitive across the galaxy in a cosmic bus, and Clark Kent continues his fight to liberate Warworld, both on the front lines and with a new team of covert operatives.
Superman: Son of Kal-El
The action begins on July 13 as a new ongoing monthly series,
Superman: Son of Kal-El
, replaces the current
Superman
monthly title. Written by Tom Taylor (
Nightwing
,
DCeased
,
Suicide Squad
) with art by John Timms (
Young Justice
,
Harley Quinn
), this series follows the new adventures of the son of Superman as he's entrusted with the protection of Earth.
Jonathan Kent has experienced a lot in his young life. He's fought evil with Robin (Damian Wayne), traveled across galaxies with his Kryptonian grandfather, and lived in the future with the Legion of Super-Heroes, who were intent on training him for the day his father could no longer be Superman. There is a hole in the Legion's history that prevents Jon from knowing exactly when that will happen, but all signs point to it being very soon. It's time for the son to wear the cape of his father and continue the never-ending battle as a symbol of hope for his home planet.
Supergirl: Woman of Tomorrow
Arriving July 20, issue #2 of this eight-issue limited series by Tom King (
Batman
,
Batman/Catwoman
,
Mister Miracle
) and artist Bilquis Evely (
The Dreaming
,
Wonder Woman
) continues Kara Zor-El's journey of self-discovery and emergence from the shadow of her famous cousin.
Supergirl, Krypto, and their new friend Ruthye find themselves stranded with no way to pursue Krem, the murderous kingsagent. Each moment this fugitive roams free, the more beings come dangerously close to dying by his hand. There is no time to lose, so our heroes must now travel across the universe the old-fashioned way…by cosmic bus! Little do they know their journey will be a dark one, filled with terrors that not even the Maid of Might is prepared to face!
Action Comics #1033
Writer Phillip Kennedy Johnson and artist Daniel Sampere keep Superman on the front lines in his battle to aid a group of Warwold refugees in
Action Comics
#1033, on sale Tuesday, July 27. This issue takes the action to Atlantis and the Fortress of Solitude, where Warworld refugees have taken possession of dangerous Warworld tech, bringing it to Aquaman's undersea kingdom and risking an all-out war that even Superman may not be able to prevent. Meanwhile, some of the escaped Warworld prisoners have found the Fortress of Solitude…and along with it, Lois Lane!
And in this 40-page blockbuster's second feature, Midnighter has gone deep into the Trojan compound and found a very unexpected guest whose path he crossed in
Future State
—none other than Shilo Norman, a.k.a. Mister Miracle!
Superman and the Authority
If Superman is to get to the bottom of what's happening on Warworld, he's going to need help, the kind of help that doesn't scream "Justice League." Fortunately, multi-Eisner Award-winning writer Grant Morrison (
Wonder Woman: Earth One
,
The Green Lantern
) and fan-favorite artist Mikel Janín (
Batman
,
Future State: Superman: Worlds of War
) have the solution in the form of a new four-issue limited series,
Superman and The Authority
.
Launching July 20, this new team will be led by Manchester Black, and combine original members Midnighter and Apollo with new members Enchantress and Natasha Irons, as well as new versions of Lightray and O.M.A.C. This new team will have to learn to work together, and fast, as the Ultra-Humanite has formed his own team of villains to take out the Man of Steel.
This new limited series will help launch an all-new status quo for Superman, setting up story elements that will impact both
Action Comics
and
Superman: Son of Kal-El
in the months to come.
All titles will be available day and date in comic book stores and on participating digital platforms.
'COBRA KAI' SEASON 4 IS COMING TO NETFLIX IN LATE 2021
04/21/21 @ 10:01 am EST
Source:
MovieWeb
| Categories:
MIsc
|
Comments
(0) |
E-mail Article
|
Add a Comment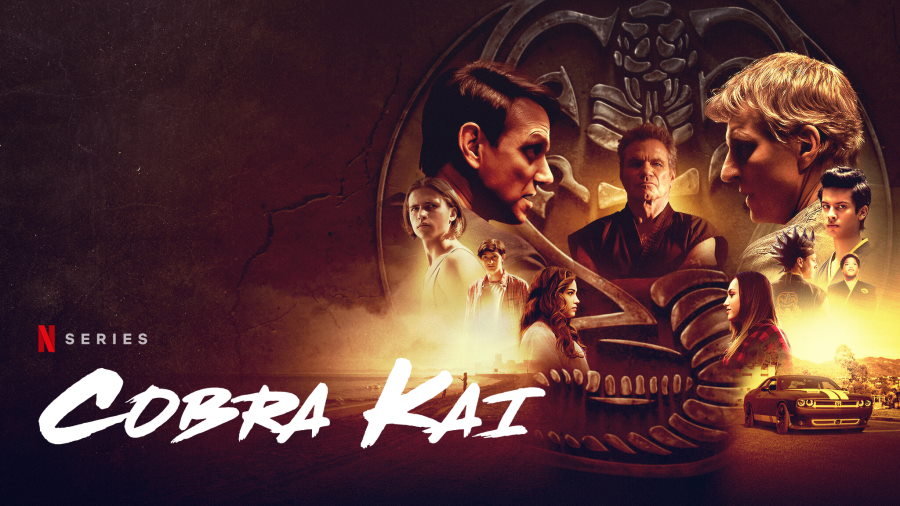 Fans waiting for the fourth season of
Cobra Kai
should expect to see the series streaming on Netflix by the end of the year,
MovieWeb
reports.
When the hit series made the move from YouTube Red to Netflix in 2020, three seasons had already been filmed, though season 3 didn't premiere until the first of this year on its new home.
Season 4 will be the first season produced after the switch, with filming officially beginning on the new episodes in February.
Season 4 of
Cobra Kai
is scheduled to launch in late 2021 alongside new seasons of the streamer's other popular shows
The Witcher
and
You
. Also coming to Netflix in the tail end of the year are the original movies
Red Notice
and
Escape from Spiderhead
.
All three seasons of
Cobra Kai
are currently streaming on Netflix.
'THE FALCON AND THE WINTER SOLDIER': FINALE TEASER RELEASED
04/21/21 @ 9:37 am EST
Source:
Disney+
| Categories:
Marvel
|
Comments
(0) |
E-mail Article
|
Add a Comment
Disney+
has released a teaser for this week's finale of
The Falcon and the Winter Soldier.The Falcon and the Winter Soldier
finale streams on Disney+ Friday.
Teaser:
https://twitter.com/i/status/1384552450548387843
'STAR WARS: THE BAD BATCH' TWO-WEEK TEASER RELEASED
04/21/21 @ 9:28 am EST
Source:
Disney+
| Categories:
Star Wars
|
Comments
(0) |
E-mail Article
|
Add a Comment
Disney+
has released a two-week teaser for its upcoming animated
Star Wars
series,
The Bad Batch.
The series follows the elite and experimental clones of the Bad Batch (first introduced in
Star Wars: The Clone Wars
) as they find their way in a rapidly changing galaxy in the immediate aftermath of the Clone War.
Star Wars: The Bad Batch
premieres on Disney+ on May 4th (aka Star Wars Day).
Teaser:
https://twitter.com/i/status/1384552443325947912
'SUPERGIRL': "PROM NIGHT!" PREVIEW RELEASED
04/21/21 @ 9:17 am EST
Source:
The CW
| Categories:
DC
|
Comments
(0) |
E-mail Article
|
Add a Comment
The CW
has released a preview for "Prom Night!", the fifth episode of
Supergirl
's sixth and final season.
Supergirl
airs Tuesdays at 9/8c on The CW. "Prom Night" airs on April 27th.
Preview:
https://youtu.be/2D10X3AU3hU
'DUNE: BLOOD OF THE SARDAUKAR' #1 COMING FROM BOOM! STUDIOS
04/20/21 @ 3:59 pm EST
Source:
BOOM! Studios
| Categories:
MIsc
|
Comments
(0) |
E-mail Article
|
Add a Comment
BOOM! Studios today proudly announced DUNE: BLOOD OF THE SARDAUKAR #1, a poignant, blood-soaked tale expanding the rich mythology of Frank Herbert's
Dune
, adapted & scripted by New York Times bestselling authors Brian Herbert and Kevin J. Anderson, and illustrated by artist Adam Gorham (
The New Mutants: Dead Souls, Punk Mambo
), colorist Patricio Delpeche (
Origins
), and letterer Ed Dukeshire (
Once & Future
), in partnership with Herbert Properties LLC and in full coordination with Abrams ComicArts, who published the first of a trilogy of graphic novel adaptations of Herbert's original classic novel
DUNE
in Fall 2020.
When the choice is vengeance or honor, which lies at the heart of a Sardaukar? Jopati Kolona is one of the Sardaukar: the emperor's elite military unit. The Sardaukar are unbeatable, unbending in their devotion to the emperor, and feared throughout the galaxy. When Jopati meets Duke Leto of House Atreides, the house he believes responsible for the destruction of his home planet and family, he will be forced to question a life-long hatred. Tasked with overthrowing the Atreides stronghold on Dune for his master, Jopati will be forced to choose between duty and forgiveness.
"When we wrote this story, a standalone tale set during the events of the original DUNE, we were excited for this first opportunity ever to delve into the history and traditions of this mysterious force of warriors, showing it through the eyes of one particular Sardaukar." said Brian Herbert.
"We very much enjoyed being able to flesh out the background of the Sardaukar, and this character became a prominent force in our new Caladan trilogy," said Kevin J. Anderson. "The comic adaptation shows DUNE fans places they have never seen in Frank Herbert's universe."
Created by visionary writer Frank Herbert,
Dune
debuted in 1965, has sold millions of copies and is arguably the most admired science fiction novel of all time. After winning the Hugo Award and inaugural Nebula Award,
Dune
inspired a best-selling novel series and led to multiple live-action adaptations, including the upcoming feature film from Legendary Pictures. The influence of
Dune
extends well beyond the world of entertainment, with an incalculable influence on modern scientific thinking about politics, religion, outer space, environmentalism and more.
DUNE: BLOOD OF THE SARDAUKAR #1 features main cover art by Jeff Dekal (
Dune: House Atreides
) and variant covers by artists Adam Gorham, Max Fiumara (
Batman: Black and White
), and Gerald Parel (
Suicide Squad
).
"It's an honor to work with Brian and Kevin to expand the DUNE mythos into the comic book medium with this story that dives deeper into one of the most mysterious and brutal forces in the
Dune
universe—the Sardaukar," said Jonathan Manning, Editor, BOOM! Studios. "Fans can expect a gripping and exciting new look at the elite fighting force that are renowned throughout the known universe for their prowess and ruthlessness, as well as an emotionally charged tale about honor and responsibility."
DUNE: BLOOD OF THE SARDAUKAR is the newest release from BOOM! Studios' eponymous imprint, home to critically acclaimed original series, including
BRZRKR
by Keanu Reeves, Matt Kindt, and Ron Garney;
We Only Find Them When They're Dead
by Al Ewing and Simone Di Meo;
Seven Secrets
by Tom Taylor and Daniele Di Nicuolo;
Something is Killing the Children
by James Tynion IV and Werther Dell'Edera;
Once & Future
by Kieron Gillen and Dan Mora;
Proctor Valley Road
by Grant Morrison, Alex Child, and Naomi Franquiz;
The Many Deaths of Laila Starr
by Ram V and Filipe Andrade; and the upcoming
Eve
by Victor LaValle and Jo Mi-Gyeong. The imprint also publishes popular licensed properties, including
Dune: House Atreides
from Brian Herbert, Kevin J. Anderson, and Dev Pramanik;
Mighty Morphin
and
Power Rangers
from Ryan Parrott, Marco Renna, and Francesco Mortarino; and
Magic
from Jed McKay and Ig Guara.
Print copies of DUNE: BLOOD OF THE SARDAUKAR #1 will be available in July 2021 at local comic book shops (use
comicshoplocator.com
to find the one nearest you), or at the BOOM! Studios webstore. Digital copies can be purchased from content providers like comiXology, iBooks, Google Play, and Madefire.
EMILIA CLARKE JOINS MARVEL'S 'SECRET INVASION' AT DISNEY+
04/20/21 @ 3:51 pm EST
Source:
Variety
| Categories:
Marvel
|
Comments
(0) |
E-mail Article
|
Add a Comment
Emilia Clarke is in final negotiations to join Marvel Studios'
Secret Invasion
, the hot original series quickly coming together at Disney+.
The
Game of Thrones
headliner's role is naturally under wraps, and marks her first foray into the Marvel Cinematic Universe. She joins previously-reported cast Samuel L. Jackson, Ben Mendelsohn, Kingsley Ben-Adir, and Olivia Colman.
Marvel Studios declined to comment on the matter. Reps for Clarke did not immediately comment on the matter.
Secret Invasion
was announced as a development property last year, one of Marvel's many planned titles for Disney+. Jackson is reprising his MCU role of Nick Fury, while Mendelsohn will play the Skrull Talos as he did in the feature film
Captain Marvel
. (via
Variety
)
RED SONJA'S MOST PRESTIGIOUS SERIES EVER! KURT BUSIEK, AMANDA DEIBERT, MARK RUSSELL & MORE
04/20/21 @ 3:42 pm EST
Source:
Dynamite
| Categories:
Dynamite
|
Comments
(0) |
E-mail Article
|
Add a Comment
The most prestigious Red Sonja comic book ever debuts this July to heat up the summer! Red Sonja: Black, White, Red showcases today's top talents and longtime legends with unforgettable and experimental tales!
The new prestige project pulls in the world's greatest storytellers to capture the legendary Hyrkanian hero like readers have never seen her before. The series will be presented in beautiful black, white, and red to fully bring the linework and writing to the forefront, with exciting accents like Sonja's iconic red hair and of course plenty of splashes of the blood of battle. The premiere issue has stories by Kurt Busiek with Benjamin Dewey, Amanda Deibert with Cat Staggs, as well as Mark Russell with Bob Q!
In the first issue, the legendary Kurt Busiek (
Astro City, Marvels
) returns to the Hyborean Age for his first ever Red Sonja story. Alongside frequent collaborator Benjamin Dewey (
King in Black: Namor, The Autumnlands
), the duo take readers to the Mountains of Night, a foreboding haunt that calls Sonja to it, in search of a precious artifact.
"I've gotten to roam around in the Hyborean Age before, and even wrote Kulan Gath in
Avengers
. But the one part of those classic comics that I never got to write was Red Sonja," said writer Kurt Busiek. "So it's great to have a chance to correct that, and do a full-on Sonja story, where we can showcase what makes her great — her quick wits, her anger and her unique way of dealing with the world's rough edges. Plus, it's always a joy to work with Ben Dewey, and we came up with a way to use the limited palette that I think will be very striking."
Artist Benjamin Dewey shared, "Seeing the element of full color stripped away lets me and Kurt emphasize what the Red in Red Sonja means; it's her hair, spilled blood, and any other special feature we want to showcase. It's like listening to a great song when everything in the arrangement drops out suddenly to isolate the bass for a breakdown section, feature a soulful a capella vignette, or launch into a blazing guitar solo."
Amanda Deibert (
Wonder Woman
) and Cat Staggs (
Smallville
) step to the plate with a mysterious adventure of crimson and ebony. The power couple bring an exciting level of close collaboration to the fierce sword and sorcery icon.
"I think most of us are drawn to heroes who fight for the underdog and at her heart, Red Sonja is a character who protects, defends, and gets revenge for those who cannot," said Amanda Deibert. "That is deeply appealing to me as a writer."
"I am really looking forward to the limited palette," said Cat Staggs. "This kind of dynamic can create some striking imagery and make the impact that much stronger. It will be really fun."
Last but certainly not least, fans of the She-Devil with a Sword will be excited to see the return of Eisner-nominated writer Mark Russell (
Fantastic Four, Second Coming
) and artist Bob Q (
Way of X, Champions
) to put their final stamp on the character with an unforgettable coda to their beloved recent run.
"She's a warrior who's been forced into violence because of her past," said Mark Russell. "I think of her as sort of being like Clint Eastwood in the
Outlaw Josey Wales
. Someone who didn't choose this way of life so much as it chose her, but now she knows nothing else. When I write her, I try to make space for that sense of fatalism."
Collaborator Bob Q added, "You'd think that limiting the palette would be extremely limiting, but I find that when I have to play within specific boundaries that's when technique, rendering approach, etc. starts to come into play, and there's a TON of options in that arena."
In addition to the best writers, the best artists, and the best action, the series will also feature some of the most impressive Red Sonja covers ever, in the same striking color pallette. The kickoff includes superstars Lucio Parrillo, Emanuela Lupacchino, and Phillip Tan.
Stay tuned for news on the creators and stories to be featured in future issues!

RED SONJA: BLACK, WHITE, RED #1
is solicited in Diamond Comic Distributors' May 2021 Previews catalog, the premier source of merchandise for the comic book specialty market, and slated for release in July 2021. Comic book fans are encouraged to preorder copies of the issue with their local comic book retailers. It will also be available for individual customer purchase through digital platforms courtesy of Comixology, Kindle, iBooks, Google Play, Dynamite Digital, ComicsPlus, and more!
MARVEL'S MOST LEGENDARY HEROINES TAKE CENTER STAGE IN THE 'WOMEN OF MARVEL' #1 TRAILER
04/20/21 @ 4:00 pm EST
Source:
Marvel
| Categories:
Marvel
|
Comments
(0) |
E-mail Article
|
Add a Comment
On sale tomorrow, WOMEN OF MARVEL #1 will feature incredible adventures spotlighting Marvel's most iconic heroines told by an all-female lineup of incredible talent from throughout the entertainment industry. Starring She-Hulk, Peggy Carter, Jean Grey, Gamora, and many more, this collection of all-new stories will take readers on a thrilling ride through the Marvel Universe from the far reaches of space to Krakoa.
Written by Louise Simonson, Nadia Shammas, Elsa Sjunneson, Sophie Campbell, Anne Toole, Natasha Alterici, Mariko Tamaki, and Zoraida Córdova and astonishing artwork from Kei Zama, Eleonora Carlini, Skylar Patridge, Joanna Estep, Maria Fröhlich, Peach Momoko, Rachael Stott, Nina Vakueva, Marika Cresta, Maria Fröhlich, and June Brigman, this oversized issue will be a spectacular showcase of some of the most amazing talent in the graphic novel industry today. Get a sneak peek from this highly anticipated special in the all-new
WOMEN OF MARVEL #1 trailer
.
"I've always loved the Women of Marvel program for the way it opened the door – it said to women everywhere, this fandom is for you," Editor Sarah Brunstad said. "There have always been powerful women in comics – and behind them, writing and drawing and editing and reading them – but spotlighting those characters, creators and fans felt like someone reaching out their hand. So it's with great gratitude that I curated this special one-shot.
"The women in this special are powerhouse creators from all over the place; it's truly a celebration of Marvel Comics and a love letter to the women who paved the way. These stories are bold, bombastic and big-hearted in the best ways. I can't wait for people to read them and get a little glimpse of what the future of comics has in store."
Pick up this extraordinary issue digitally or at your local comic shop tomorrow!
AVA DUVERNAY ADAPTING 'WINGS OF FIRE' AS ANIMATED SERIES FOR NETFLIX
04/20/21 @ 3:34 pm EST
Source:
Hollywood Reporter
| Categories:
MIsc
|
Comments
(0) |
E-mail Article
|
Add a Comment
Ava DuVernay's Array is getting into the animation business.
The prolific producer behind Netflix's
Selma, 13th
and
When They See Us
is adding an animated event series based on author Tui T. Sutherland's best-selling book series
Wings of Fire.
The series, which will consist of 10, 40-minute episodes, is described as an epic fantasy saga that appeals to the whole family.
Wings of Fire
is based on Scholastic's planned 15-book series. Dan Milano (
Glitch Techs
), Christa Starr (
Mystery Science Theater 3000
) and Justin Ridge (
Star Wars Resistance
) will serve as showrunners and exec producers, with the former pair adapting the book series for television. DuVernay, Sutherland, Array president Sarah Bremner and Warner Bros. Animation president Sam Register will all exec produce the series. The project hails from Warner Bros. Animation, a division of Warner Bros. Television, where DuVernay's Array is based with a lucrative overall deal.
Here's Netflix's formal description of the series: "A bitter war has raged for generations between the dragon tribes who inhabit the epic world of Pyrrhia. According to prophecy, five young dragons will rise to end the bloodshed and bring peace back to the land. Raised and trained in secret from the time they were hatched, the Dragonets of destiny — Clay, Tsunami, Glory, Starflight and Sunny — embark on an evolving quest that will bring them face to face with their true selves and the overwhelming scope of this savage war they are destined to bring to an end." (via
THR
)