VAULT ANNOUNCES SPECIAL FOC VARIANT FOR NO ONE'S ROSE #1 BY ADAM GORHAM
02/27/20 @ 9:08 am EST
Source:
Vault Comics
| Categories:
MIsc
|
Comments
(0) |
E-mail Article
|
Add a Comment
Vault Comics is thrilled to announce that NO ONE'S #1 is receiving an additional new "FOC Variant" cover from star artist Adam Gorham (Punk Mambo, New Mutants, The Violent).

Adam Gorham is a Canadian comic illustrator. In his ten years of professional work he has created many covers for numerous publishers; most notably his work on the Archie Comics series Jughead: The Hunger with collaborator Josh Hixson. Adam can be found on Twitter and Instagram.

Written by Zac Thompson & Emily Pearson, drawn by Alberto Jimenez Alburquerque, colored by Raul Angulo, lettered by Hassan Otsmane-Elhaou, and designed by Tim Daniel, NO ONE'S ROSE is a sci-fi story like no other, going so far as to establish it's very own genre: solar punk.

The solicitation for NO ONE'S ROSE #1 can be read below:

"Centuries after the fall of the Anthropocene, the last vestiges of human civilization are housed in a massive domed city powered by renewable energy, known as The Green Zone. Inside lives teenager Tenn Gavrilo, a brilliant bio-engineer who could rebuild the planet. But there's one problem: her resentful brother Seren is eager to dismantle the precarious Utopia.

From the minds of Zac Thompson (X-Men, Yondu) and debut writer Emily Horn with artist Alberto Jimenez Alburquerque (Letter 44, Avengers) comes a gorgeous and green solar-punk world filled with strange biotechnology, harsh superstorms, and divisive ideologies-ideologies that will tear Tenn and Seren down to their roots as they fight for a better Earth."

NO ONE'S ROSE #1 is on sale March 25th, 2020.


'THE WALKING DEAD': NEW "LOOK AT THE FLOWERS" CLIP
03/29/20 @ 2:57 pm EST
Source:
AMC
| Categories:
Walking Dead
|
Comments
(0) |
E-mail Article
|
Add a Comment
AMC
has released an appetite-whetting clip from tonight's episode of
The Walking Dead.
The episode, "Look at the Flowers", premieres Sunday, March 29 at 9/8c on AMC.
Clip:
https://youtu.be/nD1_cNVfzXg
HEAVY METAL: DAN FOGLER LAUNCHES 3 TITLES
03/29/20 @ 2:49 pm EST
Source:
Heavy Metal
| Categories:
MIsc
|
Comments
(0) |
E-mail Article
|
Add a Comment
Dan Fogler, the actor you know as Jacob Kowalski in
Fantastic Beasts and Where to Find Them
and Luke on
The Walking Dead,
is a huge fan of comics.
This summer, Heavy Metal magazine is launching three comics titles of Fogler's Fiction —
Fishkill
,
Brooklyn Gladiator
and
Moon Lake
. The first two are already available for pre-order.
Brooklyn Gladiator
issue #1, arrives July 1.
Fishkill
issue #1, coming July 8. And
Moon Lake
#1, coming July 15.
Brooklyn Gladiator
features art by
Heavy Metal
favorite Simon Bisley, and
Fishkill
is drawn by Eisner-nominated Ben Templesmith.
BRANDON CRONENBERG SCI-FI THRILLER 'POSSESSOR' ACQUIRED BY NEON
03/29/20 @ 2:39 pm EST
Source:
Deadline
| Categories:
MIsc
|
Comments
(0) |
E-mail Article
|
Add a Comment
Deadline
reports that Neon has taken U.S. rights to Brandon Cronenberg's sci-fi thriller
Possessor,
which made its world premiere at this year's Sundance Film Festival. The distributor will announce a release date in the future for the pic. Well Go USA is handling the home entertainment release.
Possessor
, which stars Andrea Riseborough, Christopher Abbott, Tuppence Middleton, Sean Bean and Jennifer Jason Leigh, follows corporate agent Tasya Vos (Riseborough), who works for a secretive organization that uses brain-implant technology to inhabit other people's bodies – ultimately driving them to commit assassinations for high-paying clients.
Out of Sundance, the movie scored a 93% fresh rating on Rotten Tomatoes.
JOE QUESADA ANNOUNCES NEW MORNING STREAMING SHOW
03/29/20 @ 2:36 pm EST
Source:
Facebook
| Categories:
Marvel
|
Comments
(0) |
E-mail Article
|
Add a Comment
Marvel's executive vice president Joe Quesada, like many of us, has been going a tad stir crazy since the ongoing pandemic social distancing, so he has popped a video announcement onto his
Facebook
and Twitter accounts announcing a new morning show he will be hosting starting Monday.
Joe Q's Mornin' Warm-Up
should be, at least in initial stages, as loose as it comes as Quesada familiarizes himself with home streaming tech. From his vid, it sounds as though there will be the usual: Q & A with fans, interviews, behind-the-scences looks, tutorials, live guests over video conferencing tech, etc.
Quesada said the show would start Monday morning, with an announcement coming on
Marvel
's YouTube account.
Video:
https://www.facebook.com/joe.quesada/videos/10163346507320578/
DC COMICS RELEASING LIMITED SELECTION OF NEW TITLES DIGITALLY THIS WEEK DESPITE DIAMOND SHUTDOWN
03/29/20 @ 1:58 pm EST
Source:
ComicBook
| Categories:
DC
|
Comments
(0) |
E-mail Article
|
Add a Comment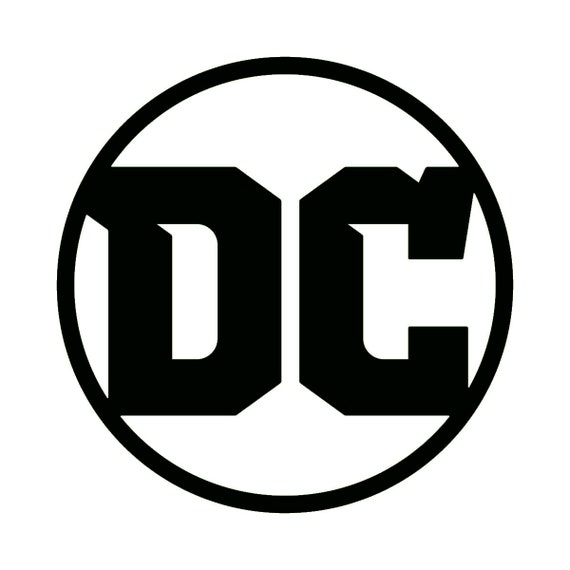 Last week comic fans and stores were hit with a huge blow thanks to the coronavirus pandemic when Diamond Comic Distributors announced that they will no longer receive shipments of new comics at its warehouses due to the ongoing pandemic, a move that means product dated on or after April 1st will not be shipped. Now,
ComicBook.com
reports that DC will be going forward with releasing a limited selection of new DC comics digitally on Wednesday, April 1st.
At this point, full details of what DC will release digitally on Tuesday are not yet available. What is known is that at least some of the week's planned new releases will be made available for customers on digital platforms.
Last Monday, Diamond Comic Distributors announced that they will no longer receive shipments of new comics at its warehouses. In an official statement Steve Geppi, chairman and CEO of Diamond's parent company Geppi Family Enterprises, stated that the move was prompted from what they were hearing from retailers -- specifically that due to stay at home orders put in place by various state and local governments, stores were no longer able to service customers in a business as usual manner. Additionally, Geppi cited the strain and challenges being experienced by supply chain and others due to the coronavirus pandemic as part of the decision to cease weekly distribution of new product at this time.
On Saturday, DC released their own statement on the ongoing issues of distribution and returnability, indicating that they are looking at other distribution methods, something that could long run lead to the end of Diamond's position in the industry and open up other avenues of sales and shipment.
"Additionally, because we anticipate that continued disruption to business operations will create regional volatility, DC is exploring a multi-distributor model to provide us with the flexibility needed during this crisis to get new content to our readers on an ongoing basis," that statement reads. "In the short-term, we continue to engage in active conversations with Diamond to help us solve the distribution issues that have arisen and hope to get new product to stores that want or need it as soon as possible. We will provide additional information about how we'll make that happen in the coming days."
Stay tuned to
DF News
for further updates on this situation.
MGM IN TALKS FOR HOT ANDY WEIR SCI-FI NOVEL, 'THE HAIL MARY'
03/28/20 @ 12:00 pm EST
Source:
Deadline
| Categories:
MIsc
|
Comments
(0) |
E-mail Article
|
Add a Comment
Just what we were waiting for, a hot film deal.
Days after the town jumped all over the new novel by
The Martian
author Andy Weir, sources said that
Project Hail Mary
is in exclusive negotiations to be acquired by MGM in a 7-figure deal. Ryan Gosling will produce with Ken Kao. It is the latest bold move for Michael De Luca since taking the reins of the movie side of the studio. The deals are expected to close quickly.
The book is described as a solitary tale of an astronaut on a space ship who is tasked with saving the planet. There are some very clever twists which will not be given away here, but are consistent with the ingenuity that made
The Martian
a thrilling ride.
Gosling is attached to play the astronaut as well. (via
Deadline
)
SHIRI APPLEBY IN TALKS TO DIRECT DISNEY+ BODY-SWITCHING MOVIE 'WOULDN'T IT BE NICE'
03/28/20 @ 11:53 am EST
Source:
Hollywood Reporter
| Categories:
Disney
|
Comments
(0) |
E-mail Article
|
Add a Comment
THR
reports that in one of the first deals to get underway since Hollywood locked down due to the coronavirus crisis, Disney+ is hiring a director for one of its features.
Shiri Appleby, best known for her longtime acting work on shows such as
UnREAL
and
Roswell,
is in negotiations to direct
Wouldn't It Be Nice
, a body-switching romantic comedy in the works at Disney+.
Appleby, who also directed episodes of
unREAL
as well as several other shows, would make her feature-helming debut with
Nice
. The way she nabbed the gig is very much of the moment in the way Hollywood is operating in these times of lockdown: Sources say Appleby presented her take on the project to Disney executives via Zoom. If a deal makes, she is likely to be the first director to be hired by the studio in this fashion. The project has not been greenlit and is still in development, insiders say.
Nice
tells of teenage friends — a star football player on the rise and a brainy girl with few prospects — who wake up 20 years later to find out they are married and living a life neither of them expected.
KRISTEN BELL TO HOST NICKELODEON TOWN HALL SPECIAL FOR KIDS TO ADDRESS CORONAVIRUS CONCERNS
03/28/20 @ 12:01 pm EST
Source:
Entertainment Weekly
| Categories:
MIsc
|
Comments
(0) |
E-mail Article
|
Add a Comment
Kristen Bell and Nickelodeon have teamed up for a special offering a kid's-eye view of life today amid the coronavirus pandemic.
Hosted by Bell,
#KidsTogether: The Nickelodeon Town Hall
will be an hour-long special that directly addresses kids' questions and concerns about COVID-19 and provides tips and insights from medical experts. Kids and families across the country will also give first-person accounts of how they're handling social distancing and other changes in their lives. Alicia Keys is set to perform at the event as well.
"It's so important to remember that we are all in this together, and our kids and loved ones need outlets to help them process and understand what's going on and, most importantly, to still feel connected," Bell tells
EW
about the special. "I hope kids and families come away from this special feeling a little more comfortable and that they enjoy some much-needed moments of humor during this difficult time."
#KidsTogether: The Nickelodeon Town Hall
is set to air Monday, March 30, at 7 p.m.
'STAR TREK: DISCOVERY' SEASON 3 FIRST TEASER RELEASED
03/28/20 @ 11:43 am EST
Source:
CBS All Access
|
Comments
(0) |
E-mail Article
|
Add a Comment
CBS All Access
has released the first teaser for the third season of
Star Trek: Discovery
.
The series is expected to return to CBS All Access with new episodes in 2020.
Teaser:
https://youtu.be/ihGPBM5jIP0
'DOCTOR WHO': RUSSELL T DAVIES' "ROSE" SEQUEL AUDIO DRAMA
03/28/20 @ 11:33 am EST
Source:
Bleeding Cool
| Categories:
Doctor Who
|
Comments
(0) |
E-mail Article
|
Add a Comment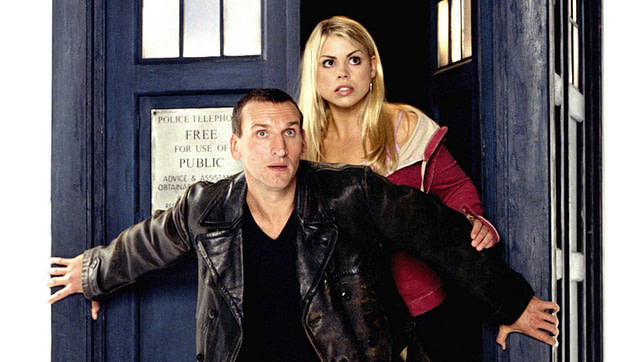 Russell T Davies has penned and
posted
a prequel to the
Doctor Who
adventure, "Rose" – the episode that marked the series. What we weren't expecting was for Davies to post a sequel to the return episode, "Revenge of the Nestene".
In the sequel, Davies took us back in time to the last days of "The Time War"… and the beginning of the Doctor's return. This time, viewers get a sense of what happened after the final credits rolled on the the Doctor's return. Both were released to coincide with the global anniversary live-stream/live-tweet that took place on Thursday, which Davies also took part in. (via
Bleeding Cool
)
"Revenge of the Nestene" sequel vid:
https://youtu.be/CpFoOkSDgnc